Many ladies In the world are skillful, bold and intelligent even more than some men. A pretty lady has shows her skills while working on her car.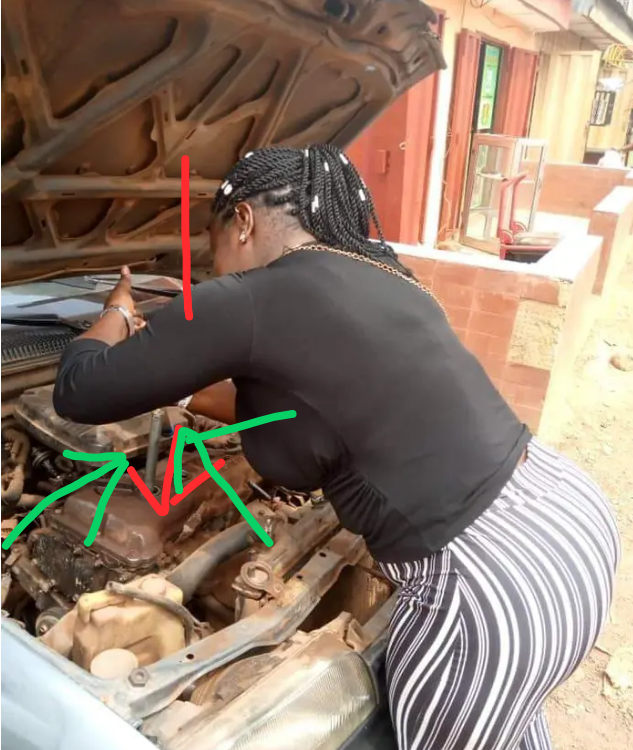 It will be of note that many women who drives car do not even know anything about what they drove, with minor issue with cars they begins to shiver and call a man to assist them, infact many can't open a car bonnet.
There is a trending photo of a lady Identified as Shuga Crush who was seen working on her car after opening the bonnet, this photo has gotten many people talking as some people talk about her standing position in awkward way, while she appreciate her for even knowing how to open car bonnet.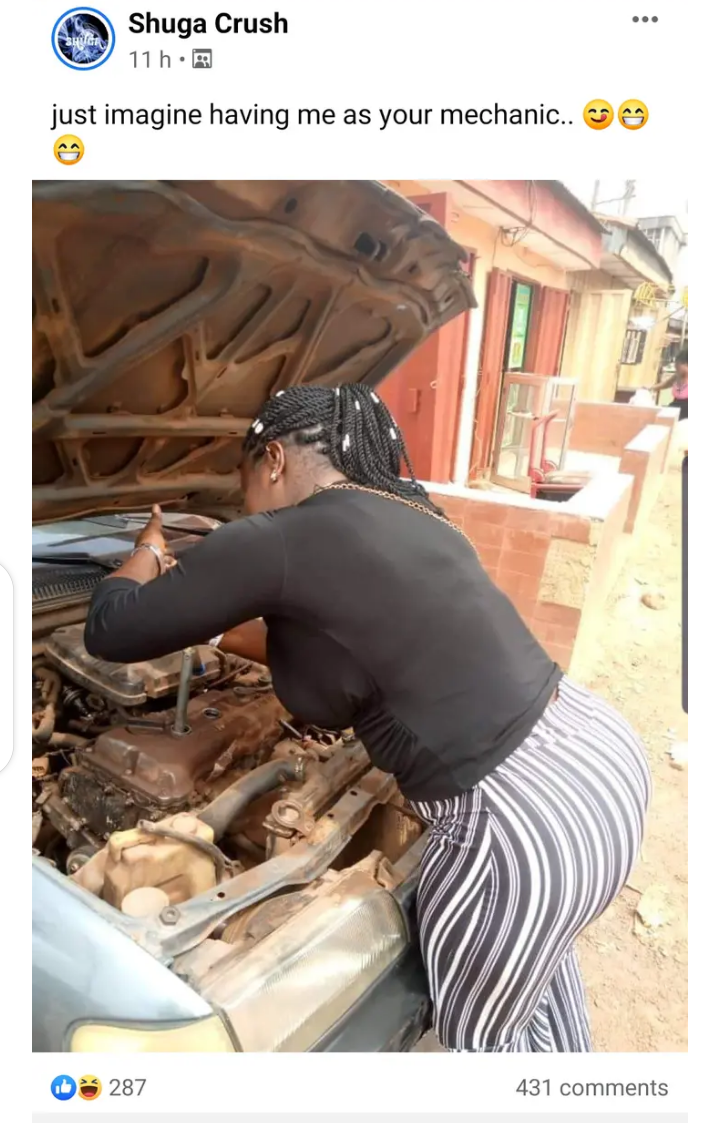 One of the user tagged her as 'wife material' for being able to perform such job on a car.
See other comments below: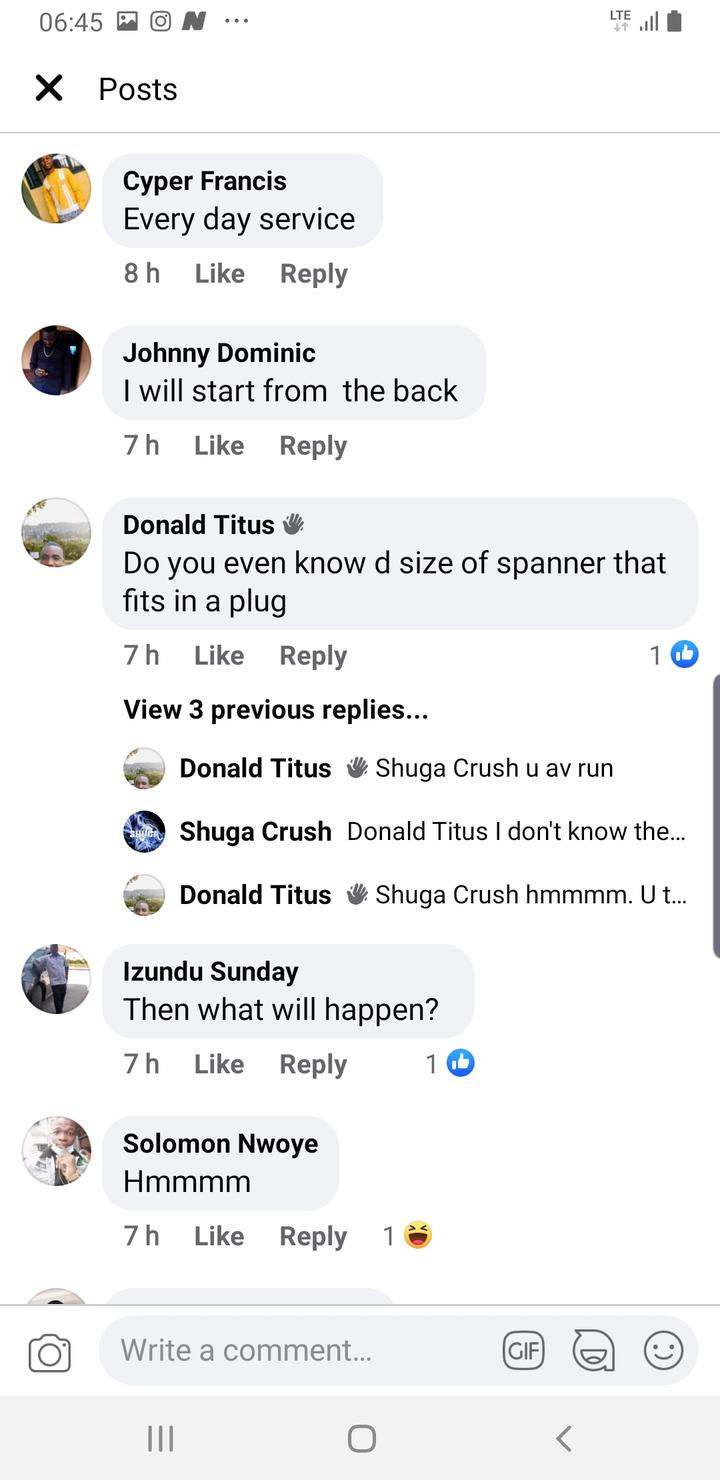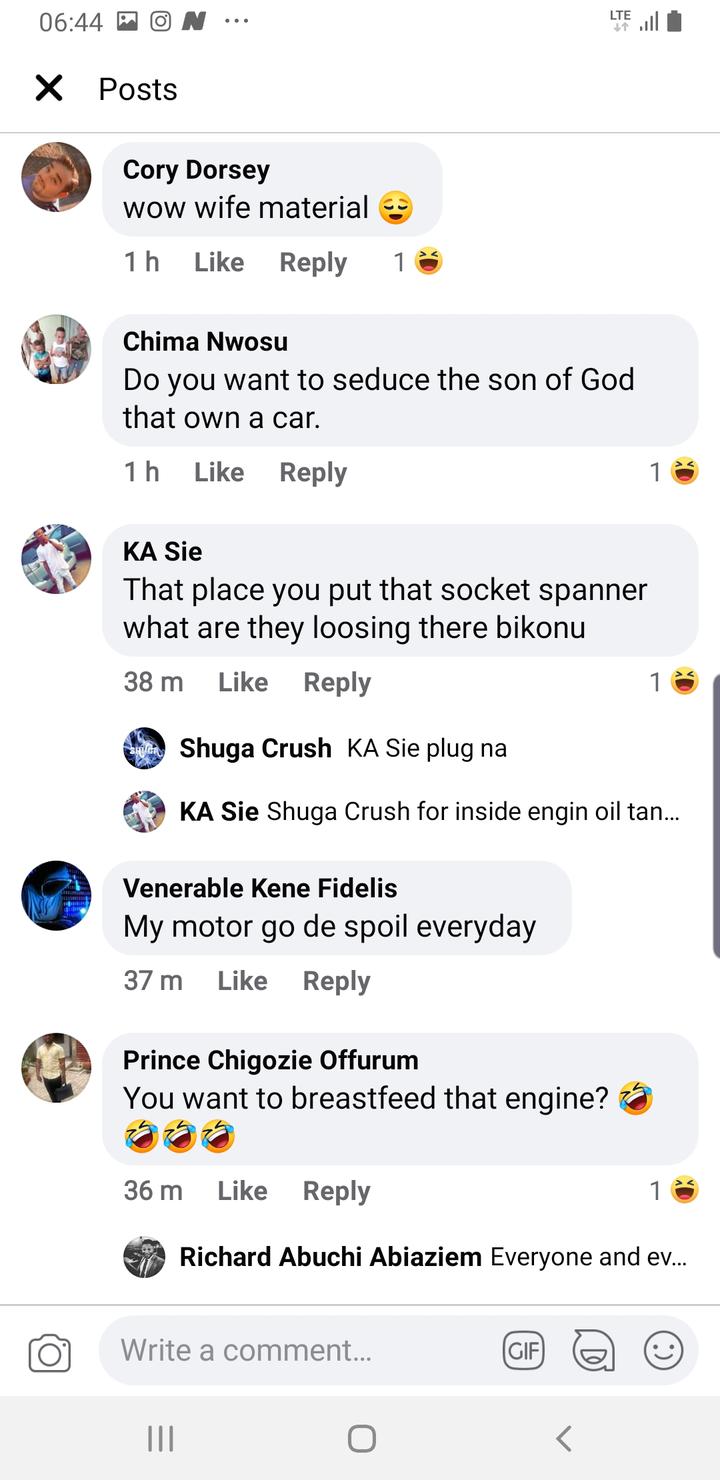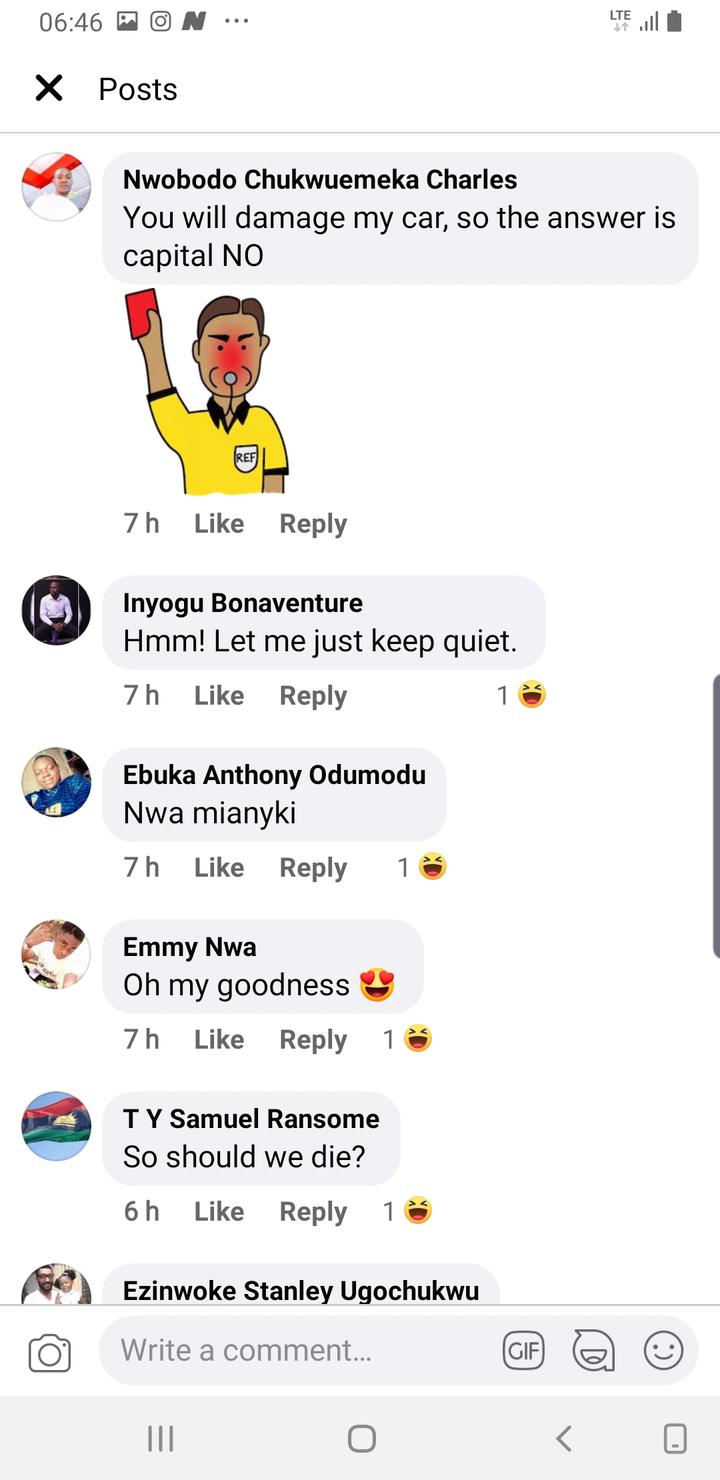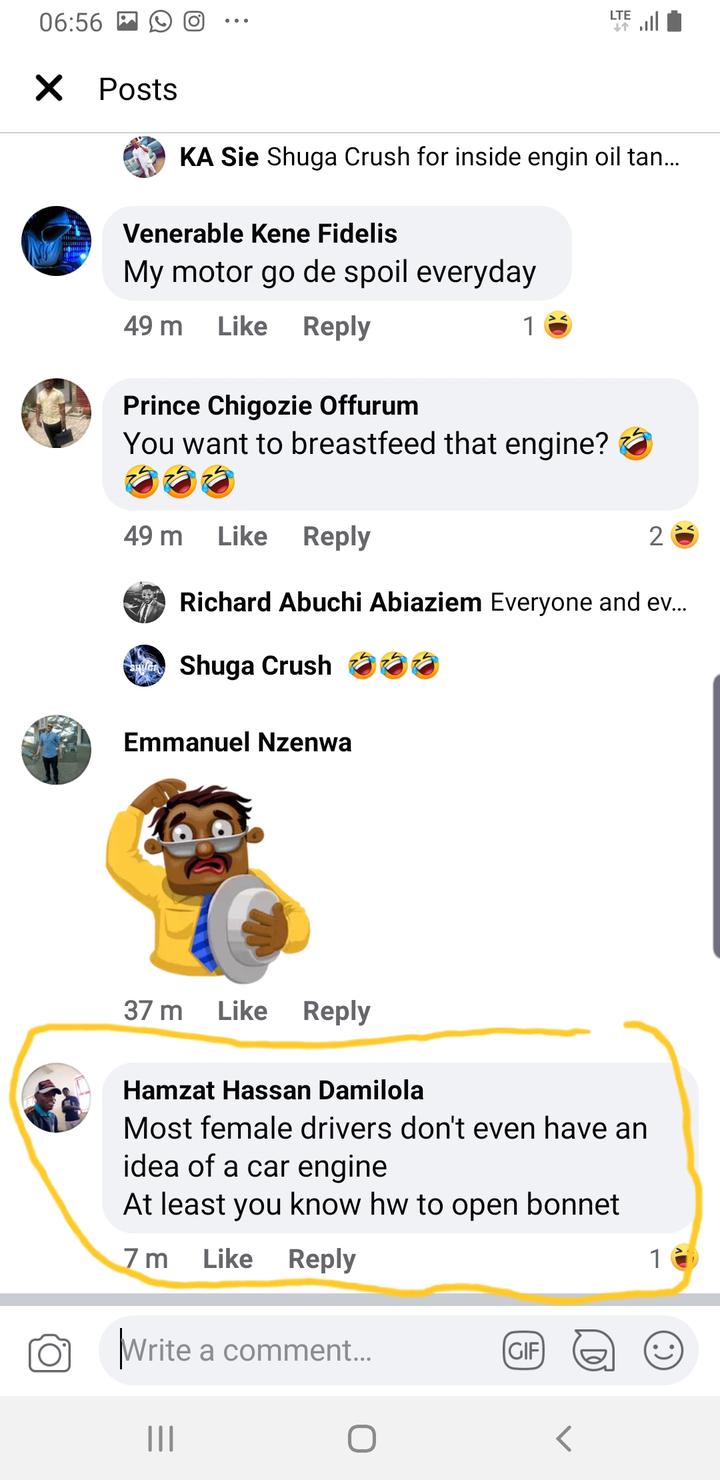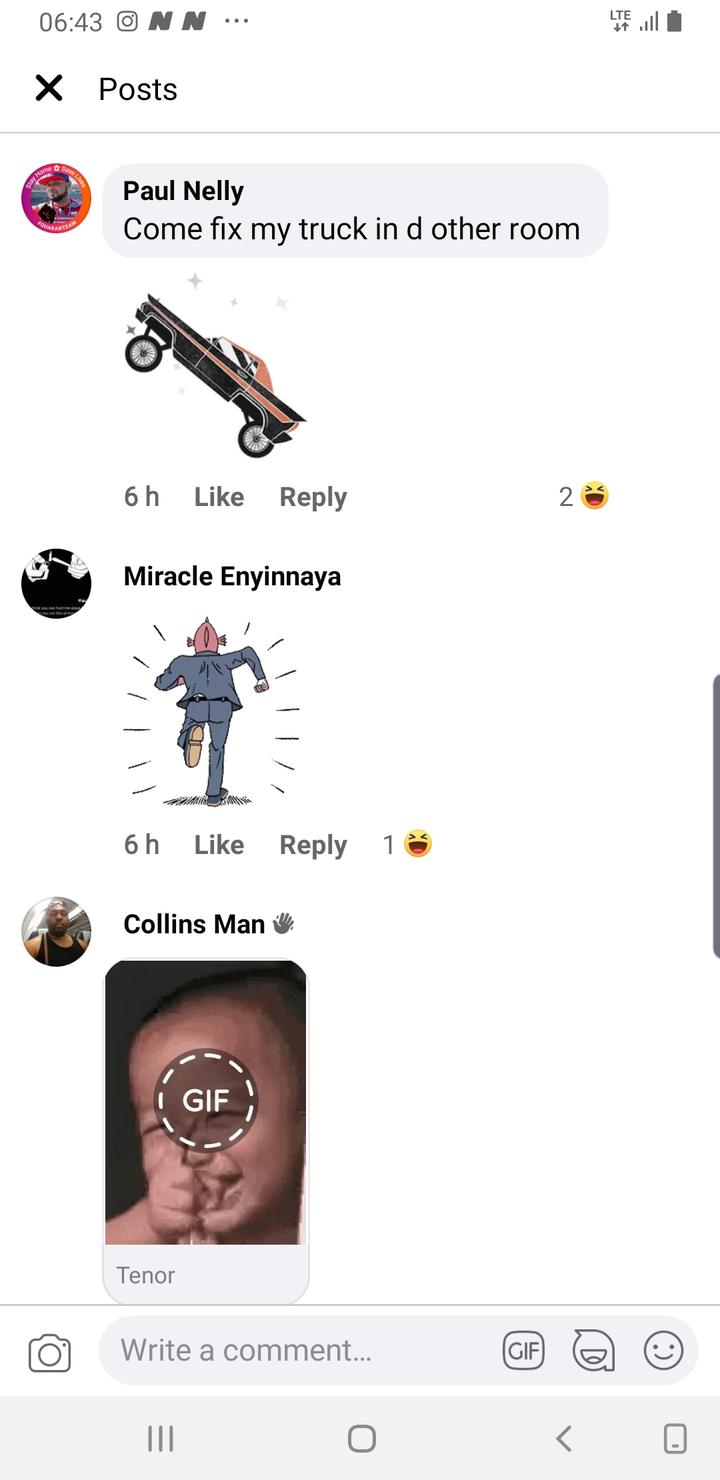 What do you think about women and fear of working on cars? Share your view
Content created and supplied by: Ghgossipers (via Opera News )