Following the recent update that has been trending In Ghana, where the Twitter community have Argued on Tv3's Date Rush, where they indicated that no man likes his car tyres. Adding that Stephanie will likely not be a Submissive wife.
Frankly speaking, it was just a snippet of the show that was all needed to get people charged up to the conversation. Judging from the released video by TV3 (which has been trending online), Stephanie was spotted almost shedding tears as she was been consoled by Success, after Gyato has made his choice.
Below is a clear indication on how the Post went like:
A lot of the twitter users trolled Stephanie because she claims that, she knows everything that is worth knowing. And that she felt she is always right in all her Opinion, hence she is a proud and perfect woman in making.
Below are the photos gathered from the Show: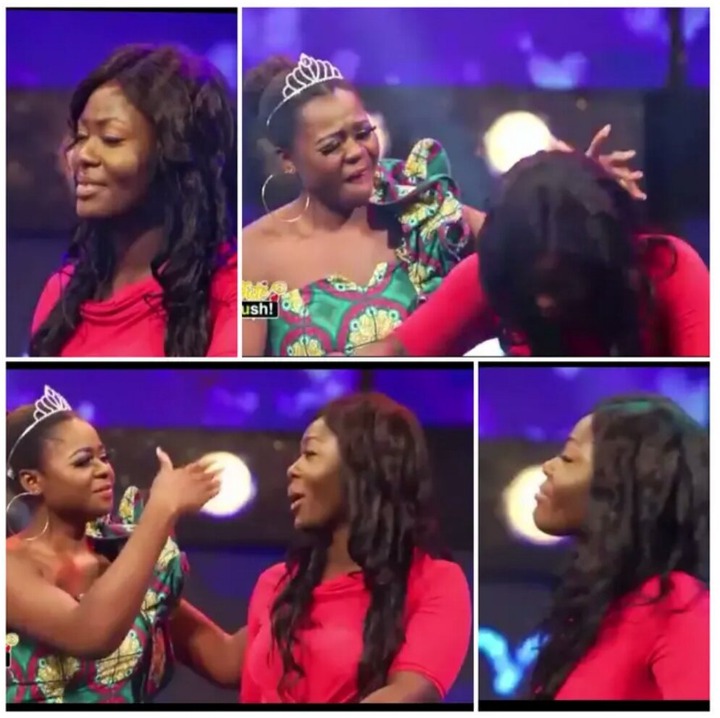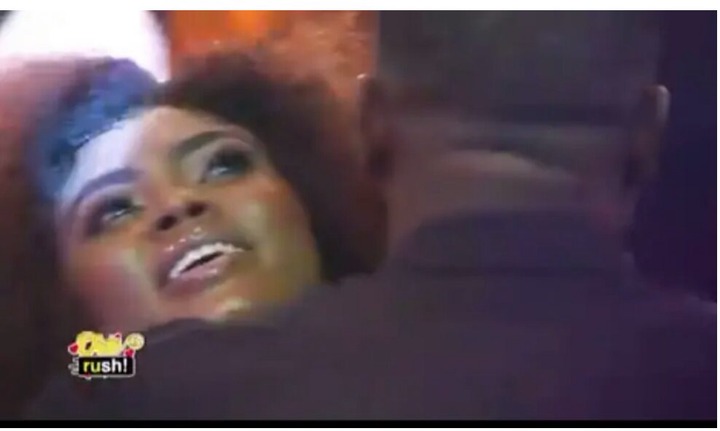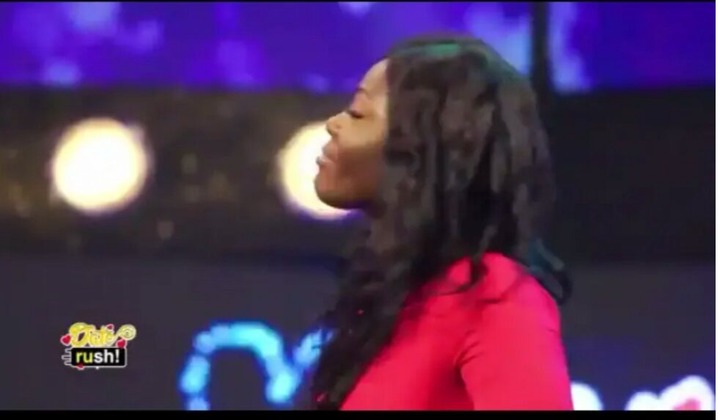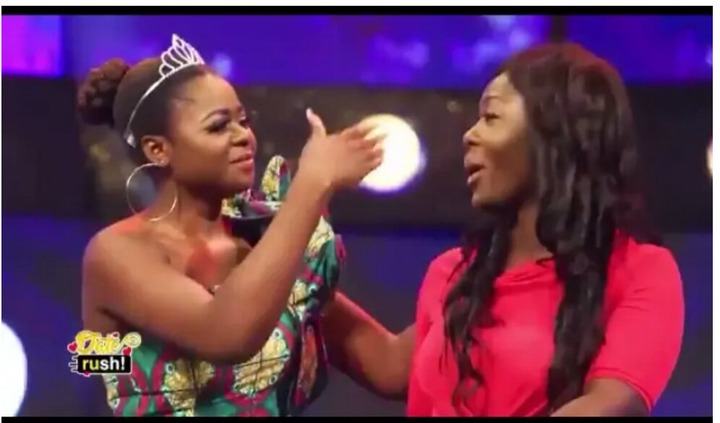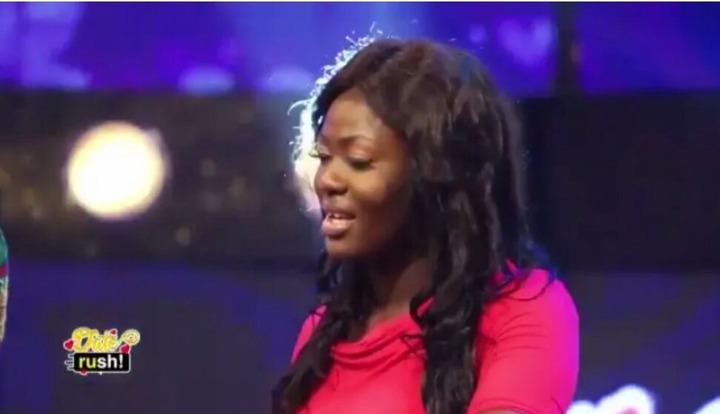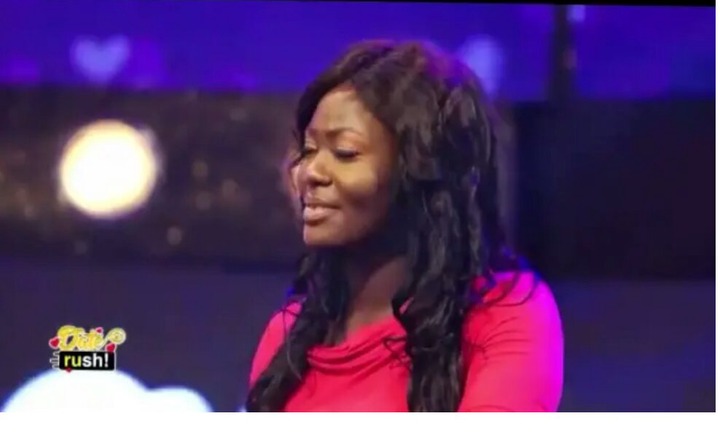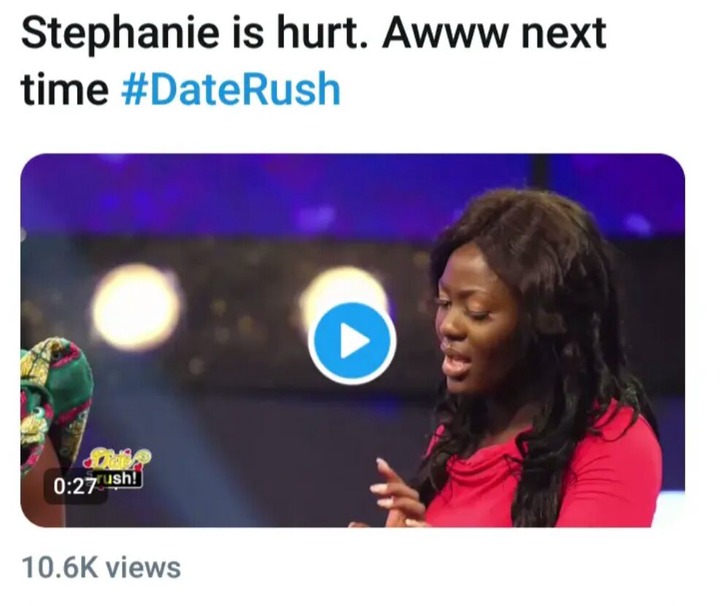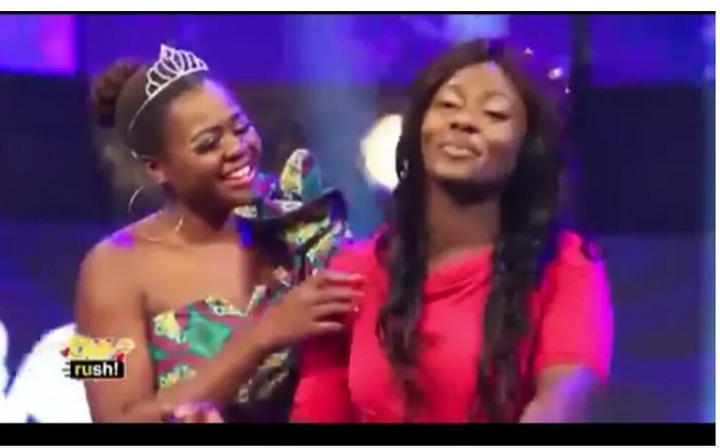 Furthermore, Others stated that she left her behind because she answered her questions with no purpose, and having considered the tone of the Lady, the young Man in question has already known that she was a very defensive and aggressive Lady.
More also, most people said that Stephanie purposely shot herself in the foot, when she revealed slashing the tyres of her former Boyfriend, when he refused to give her an Amount of Money.
Below are the reactions and comments of some twitter users: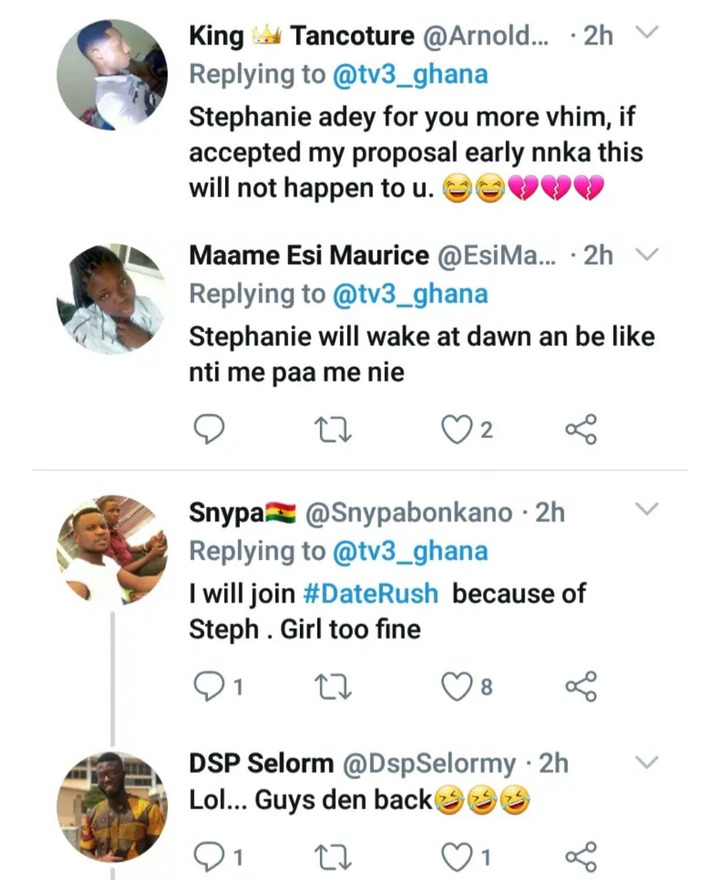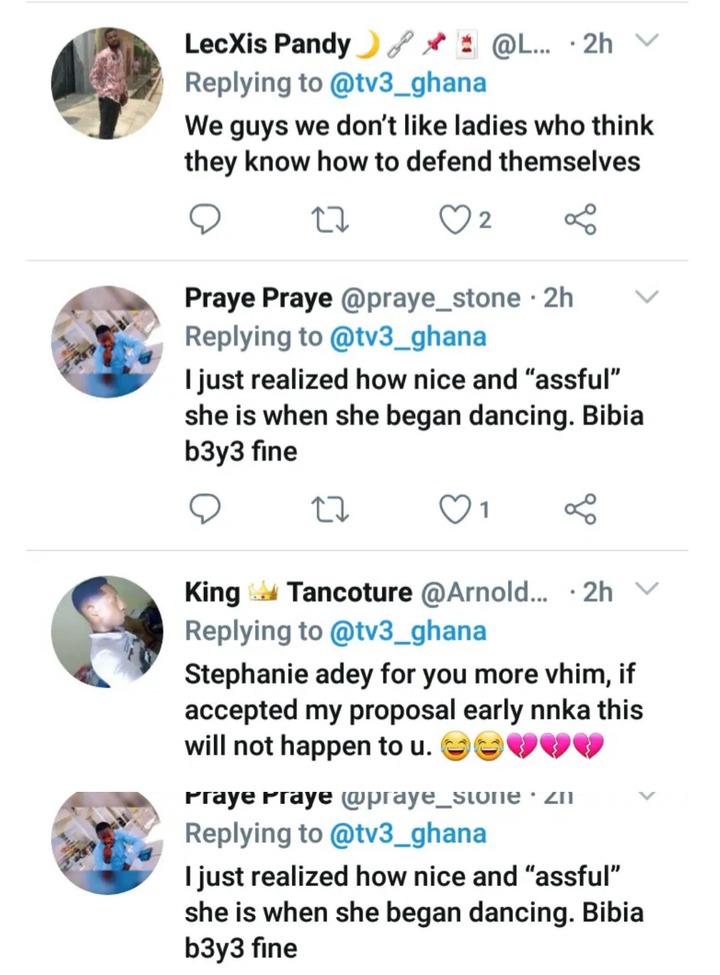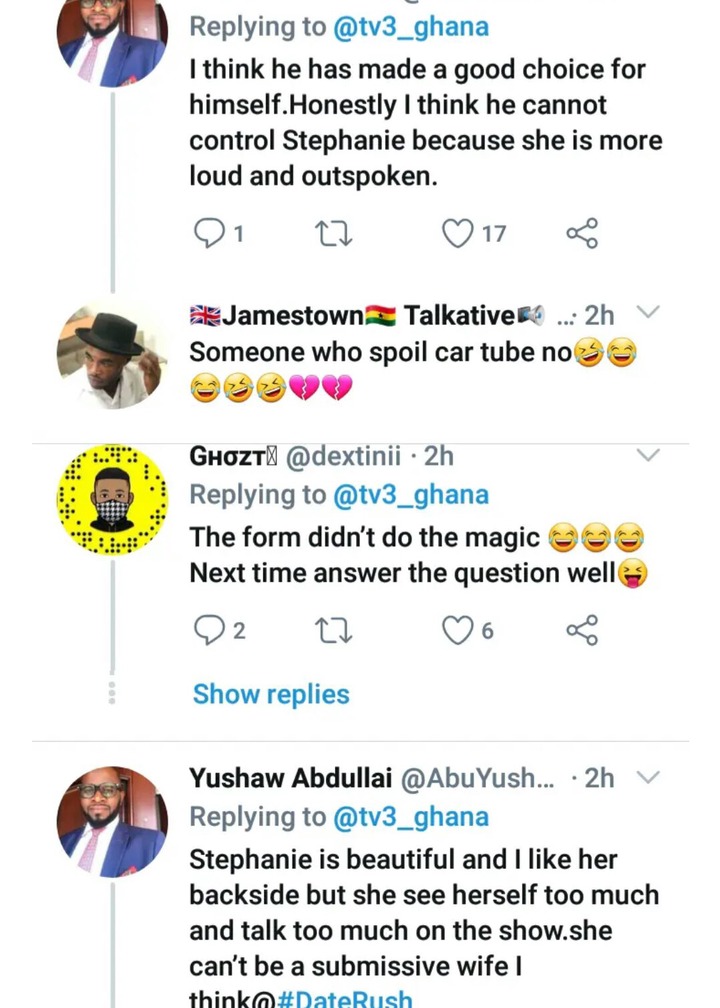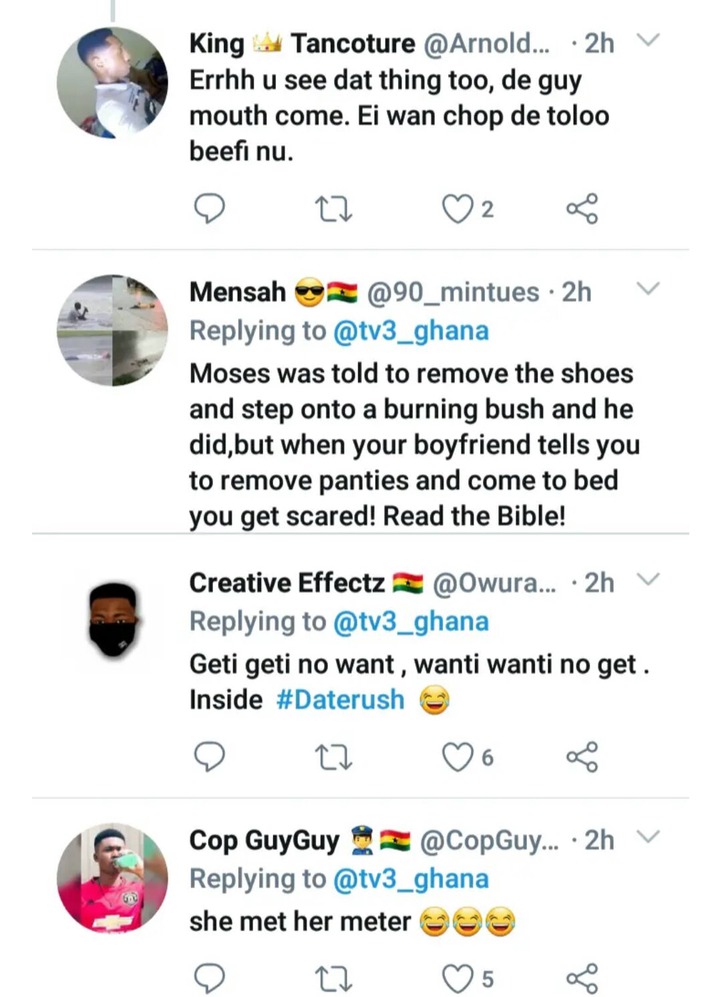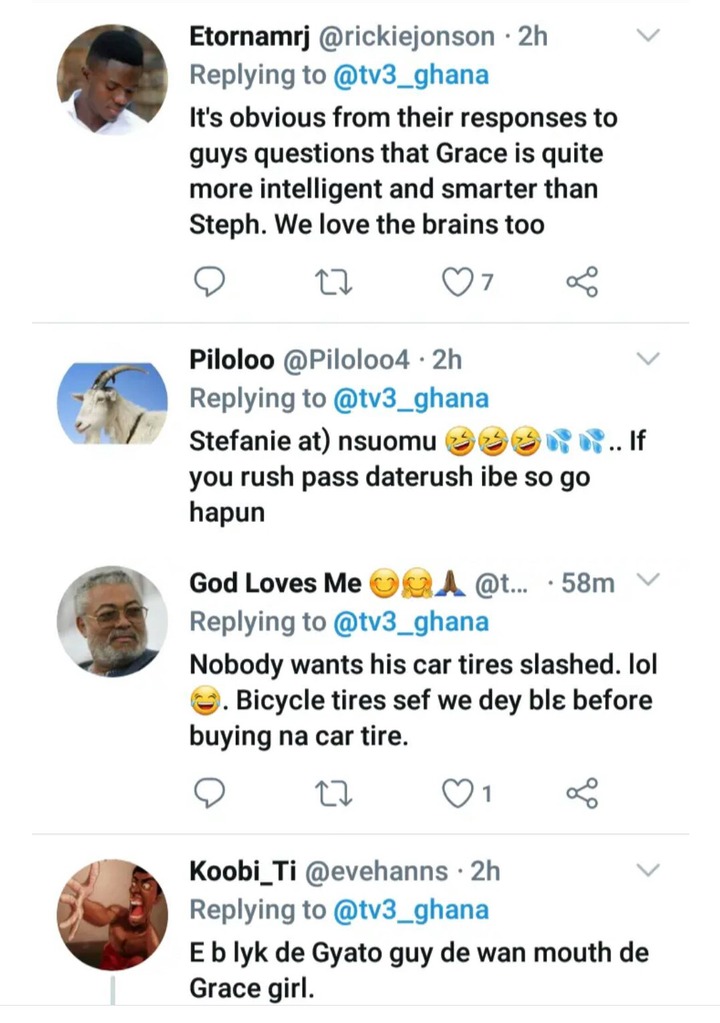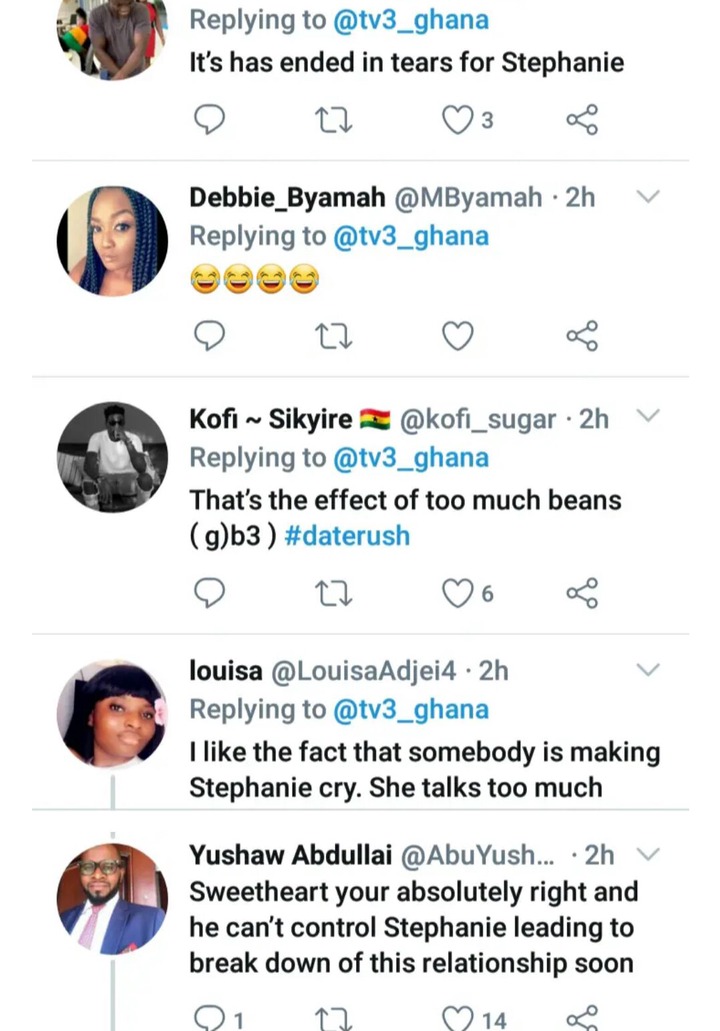 Meanwhile, Others were very excited that she was not later selected at the end of the show, and claimed that nothing will ever make her get a responsible man with her picky attitude. Surprisingly the night show ended with Gyato leaving with Grace, for their popularised Date.
Based on your Analysis, what will you say over the attitude of Stephanie. And have you ever been in such situation ever before.
Please kindly drop your Opinion on the comment Box below, and share this article too.
Content created and supplied by: KofiLegit (via Opera News )