A man and a woman loved each other and agreed to marry each other, the wedding day finally came. The Groom arrived as well as the Bride, the ceremony started and ended peacefully and merrily. Dancing and taking of pictures was done finally after the wedding.
The Groom took pictures with different varieties of women together with the Bride. The Bride took pictures with her female friends together with the Groom or her husband since they've married.
They were now going home since everything concerning the wedding has come to an end. Before they were about to sit in the car and go, the Bride saw her best male friend and called over to take a picture together with the Groom.
The male friend of the Bride took the picture but upon checking the picture by the Bride and friend, they saw how jealous the Groom was, see picture below.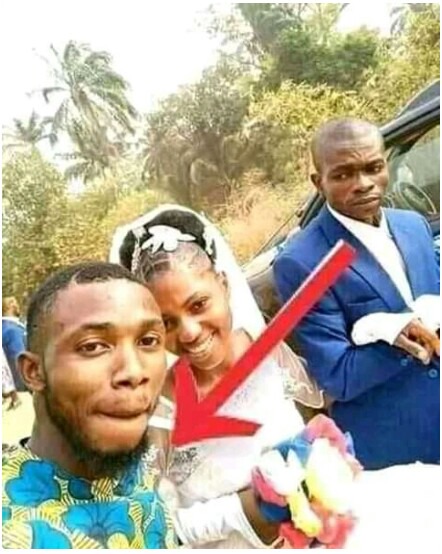 If the expression on his face isn't jealousy then what do you think it is?
Please like, comment, share and follow.
Content created and supplied by: williamsevans38 (via Opera News )