Ghanaian handsome dexterity singer popularly know as Kwami Patho just dropped a Banger.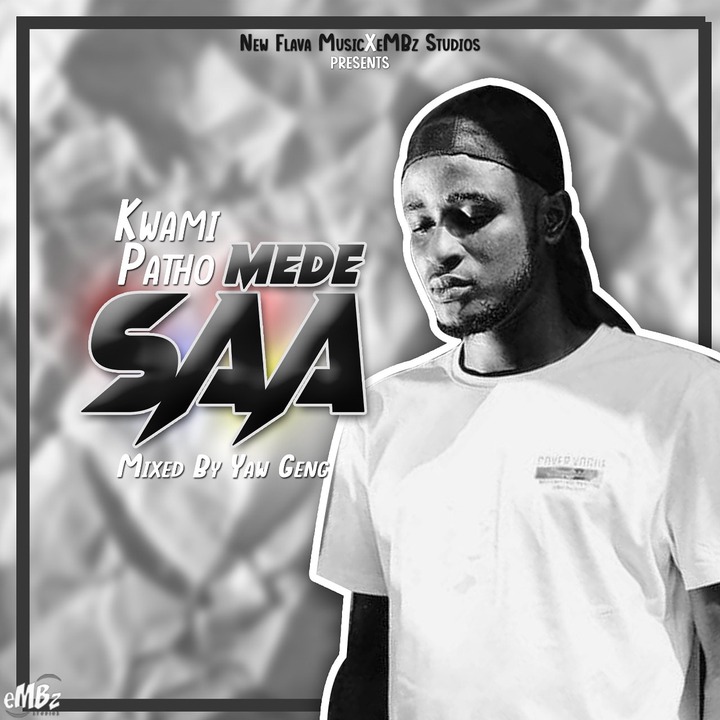 The trending Song by Kwami Patho_MEDE SAA (Mixed by Yaw Geng) has blow away fans mind.
This song has been on the awaiting blog of Sarkson Music Entertainment blogger site. All fans of Kwami Patho keep demanding when the truck is going to be released. This has happened for the past 2 weeks.
While fans where demanding for the release date, the talented artist Kwami Patho was also wondering when to release the song. This because a stuck and everyone was eager to know the exact date to release the banger.
✴️ Finally, the song was just released today. In fact, the manager of Sarkson Music Entertainment blogger site just reported that there has been a traffic for 30mins after the release of the song.
"At long last the banger song titled Mede Saa by Kwami Patho has blow our mind." said by anonymous. The song be dope, it's a mind blowing was also said by numerous anonymous.
To conclude, everyone who saw the latest post of the song on Sarkson Music Entertainment blogger site was commenting that the song is dope 🎵. It's mind blowing ✴️.
The song is already trending, you can still share for others to enjoy. Thanks for reading.
Content created and supplied by: Kingadu (via Opera News )