Ghana has produced some talent when it comes to acting movies in Ghana and it' s environs. From concert parties to Kumawood and Ghallywood. Some of these actors have started acting back in the nineties (90' s) and others have featured in over sixty to 80 movies produced in Ghana here.
In today' s article, Scooper news content creator, BunchDakaySam brings you some of the funny actors that have once rocked our screens with laughter.
Enough of the intro, what are we waiting for? Let' s dig in. . .
NB: The list is in no particular order.
1. Kofi Adu (Agya Koo)
Agya Koo known in real life as Kofi Adu is a Ghanaian actor and a musician as well who have released some couple of songs. Agya Koo is one of the actors who brought laughter to the people of Ghana backbone the days. He has a funny sense of humor and very versatile when it comes to acting. He can' t be excluded from the list.
2. Oteele
Just like I told you in the headline, some will shock you. Oteele cannot be left out with the actors who have rocked our screens with laughter. He is called Stephen Yao Mawunyo in real life. One of the most soughted actors currently in Ghana.
3. Nana Ama Mcbrown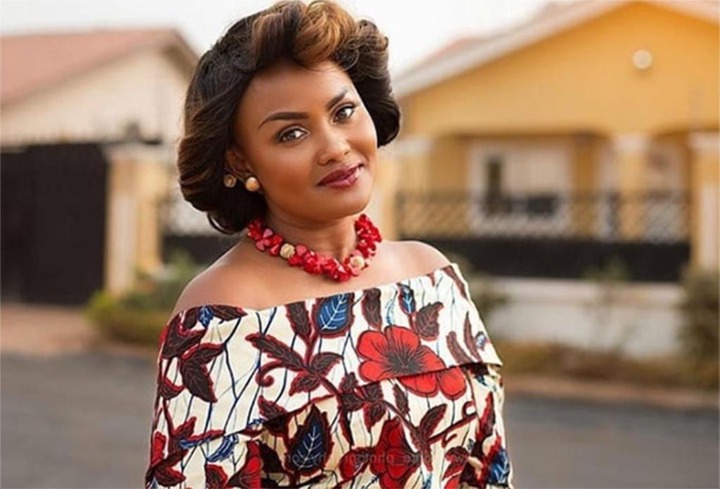 Nana Ama Mcbrown is the only female to make our list. She has this special twist that can make you urinate on yourself. When Nana Ama Mcbrown teams up Lilwin, Kwaku Manu and Oteele in the same movie, Chale just expect some laughter. She is genius and versatile.
4. Kwadwo Nkansah (Lilwin)
You know definitely he can' t be excluded from the list right? Your guess is good as mine. I guess we don' t even have to talk much about this guy. Lilwin has over the years brought laughter to the faces of Ghanaians and even now. He can' t act any role that is given to him.
Watch one of Agya Koo' s funny videos below.
Other actors we couldn' t include are; Yaw Dabo, Kwaku Manu, Wayoosi, Judas, Don Little and Ghana Sean Paul.
Content created and supplied by: I'm_Bunch (via Opera News )