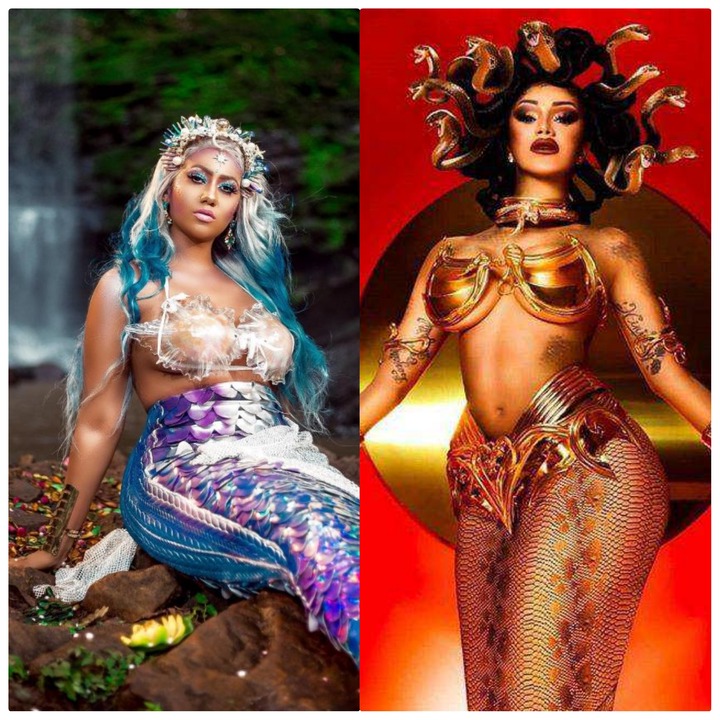 A lot people are familiar with one African Mermaid, Sister Derby.Sister Derby has for time immemorial, disclosed her alter ego as a mermaid, taking her obsession as far as posing in water while donning a mermaid costume.Not anymore.
Hajia4real ,Likewise has changed everything.
Socialite-turned-singer, Mona Montrage, was spotted dressed as a mermaid.
She was captured in the sea blue piece while sitting on some rocks near a waterfall and pool area.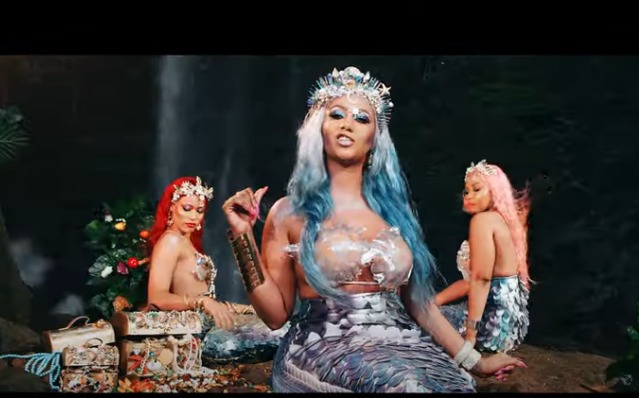 Hajia had two others who also mimicked the sea creatures, to give to show everyone that she is the "queen of all fine, curvaceous and heavy girls".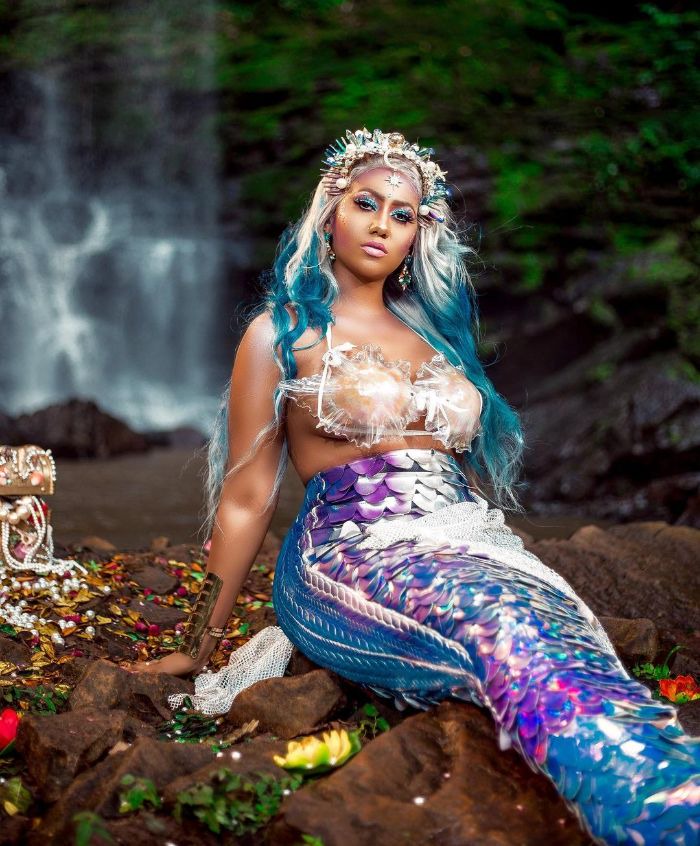 The unusual costume was for her music video "Fine girl".
Cardi B on the other hand stunned her fans after transforming into Greek goddess Medusa for Halloween.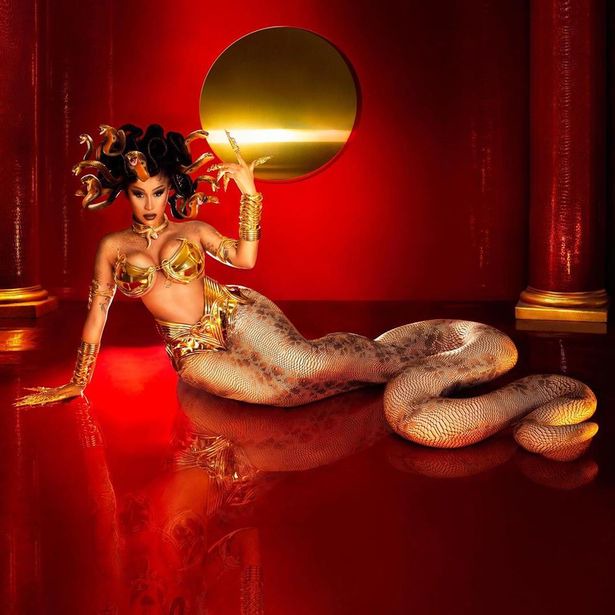 The Grammy winner caused massive reactions with her stunning gold Medusa costume and shared a snap of the sinister outfit on Instagram.
The dress was made up of gold-plated bra by Laurel DeWitt and a matching choker, bangles and v-shaped belt.
Cardi completed her terrifying mythological look by weaving her dark locks around ornate gold snakes.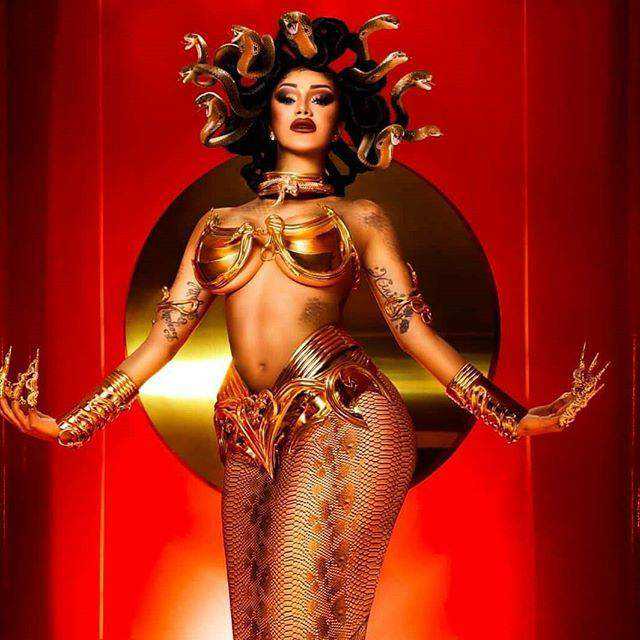 She left her fans stunned after this costume was spotted on social media.
What do you think about both their costumes?
Drop your comments below.
Content created and supplied by: ELSUPREME01 (via Opera News )