Ghana is endowed with a lot of talented female Artistes and frankly speaking, they have been doing quiet great and some of them can even match with the male Artiste 'boot for boot' but most of them claim that they are the goddess of Ghana music.
Now, the argument is done. If you type in the search box of Google: Who is the goddess of Ghana music? There is only one name which pop-up and that is Berlinda Nana Ekua Amoah popularly known on stage as Mzbel. Meaning in terms of a female Artiste greatly admired in the Ghanaian music industry, no other female musician can compete with Mzbel.
Wendy Shay, Sister Afia, Freda Rhymes, Eno Barony and others may give themselves titles but the truth still remains that the 41 year old Mzbel is the female musician deity of Ghana music. Her songs like 16 Years, Awoso Me, E Dey Be, Yopoo among others in some years back still rings better in the ears of Ghanaians.
Her sexy stage performance during those times may also be the reason why Google search recognized her as the female deity of Ghanaian music. Check out the detail of the search from the screenshot below: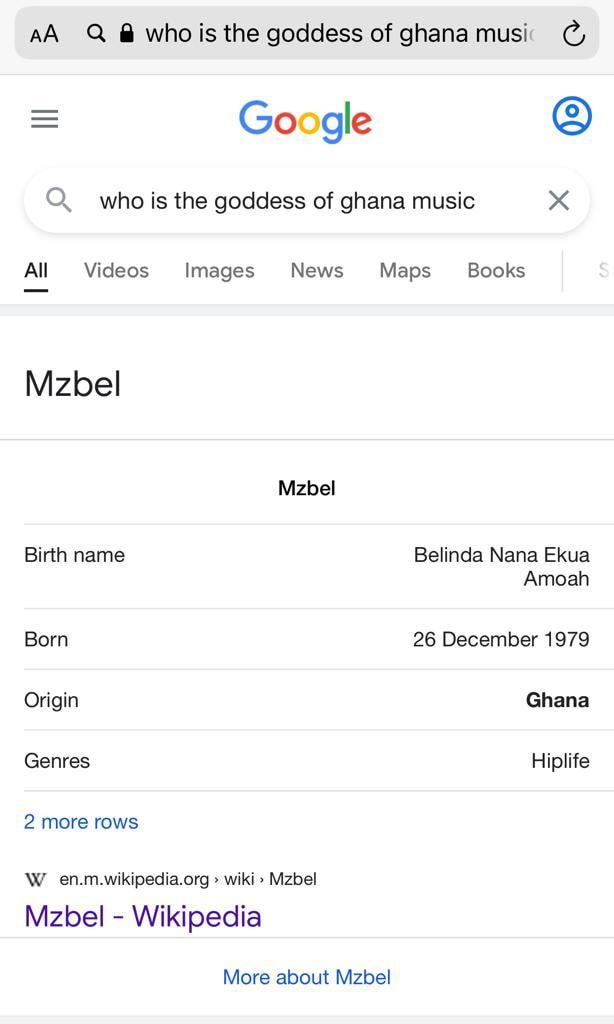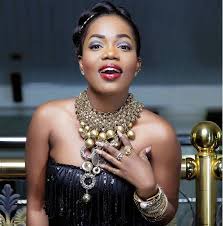 Content created and supplied by: GH_LoverNews (via Opera News )