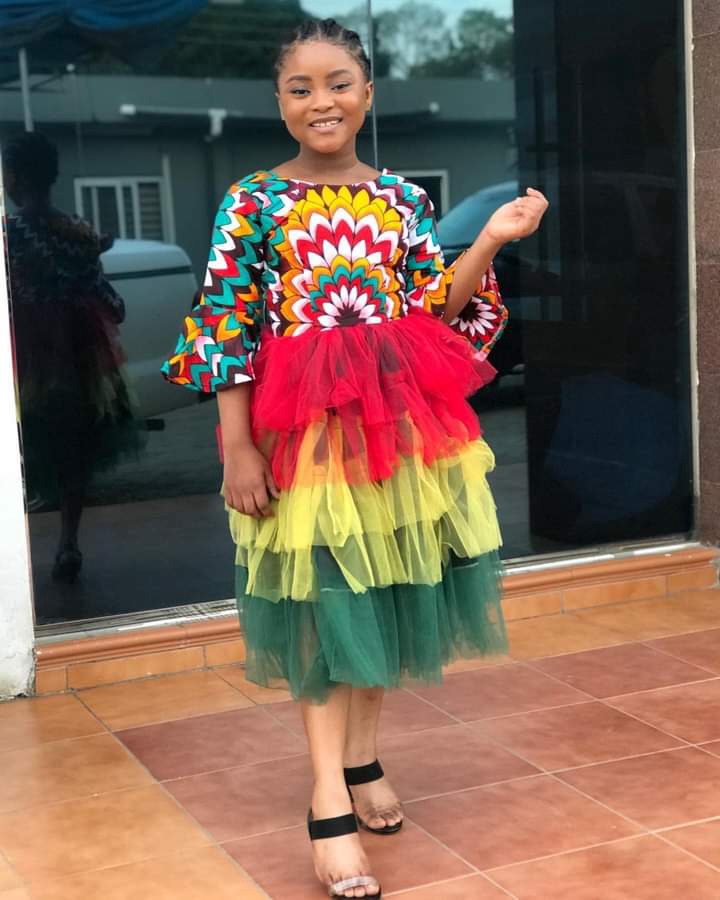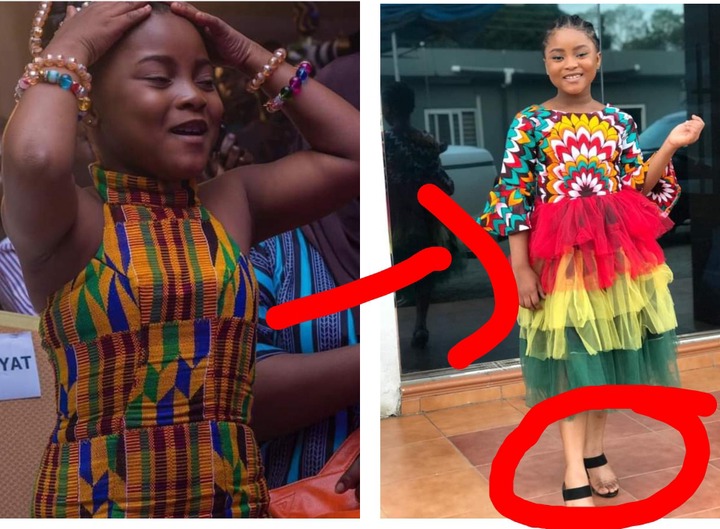 Who is doing this to Nakeeyat? How can you destroy the beautiful dark skin of a child like that? Who are her handlers?.Fans descends heavily on little Nakeeyat' s parents for bleaching her. 
Very bad.Black skin is beautiful. Alot of blacks girls have made it in life.you dont need to bleach to be successful 
She Was dark ooo or it's because she was a child then
She was dark but not fair or it's because she was a child.
Ah! Why will they do this to the little girl.
Was she dark or fair and toning down a bit.its the picture quality .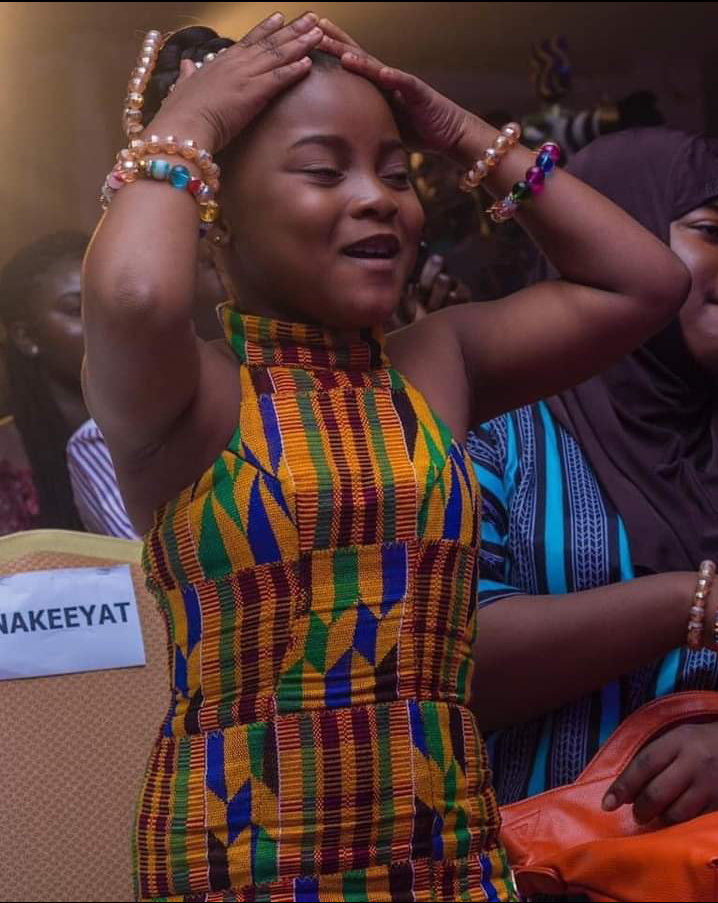 Why can you bleach a small girl like that. Please your destroying the little girls future.
I can't believe my eyes, it's that Nakeeyat' Dramani ?
Why are you doing this to the innocent soul.
Question it's because of the picture or she's bleaching?
 Please share you thought about Nakeeyat's new look.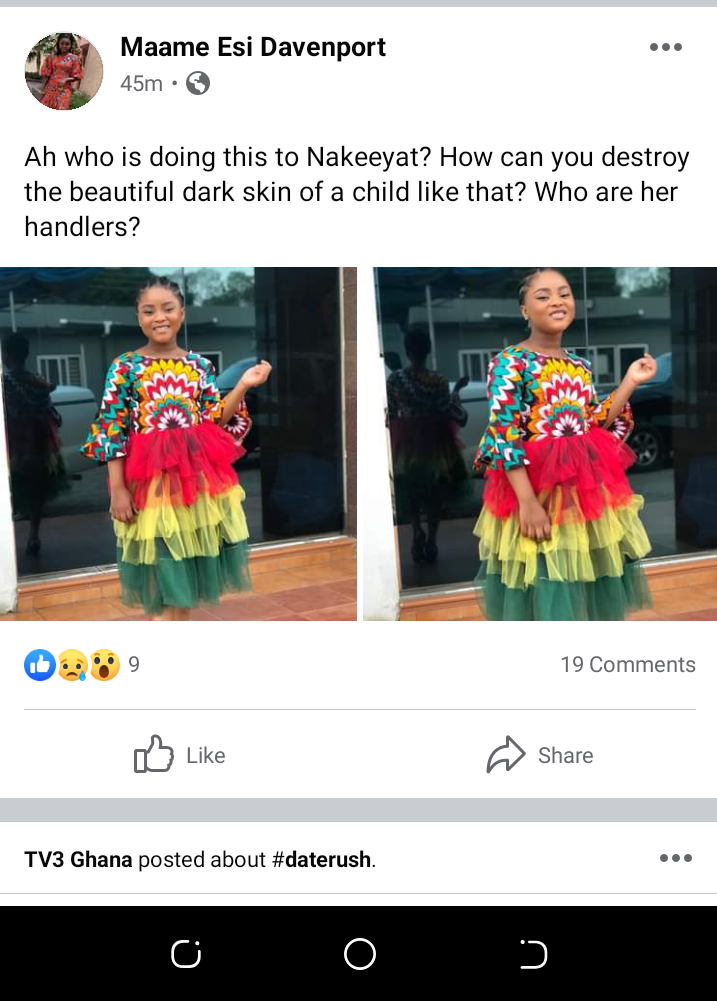 Content created and supplied by: Frizzle-Gh (via Opera News )