Man With One Leg Climbed Mount Kilimanjaro...This Is What The Bible Means By "Nothing Is Impossible"
The only difference between you and Tom Belz is that you have two legs. The 31-year-old has gone through life with one leg and two crutches since contracting bone cancer as a child. But did he complain or go to prayer camps? No! Rather he rejected self-pity, found peace within himself, and with just one leg climbed Mount Kilimanjaro, the highest mountain in Africa.
No matter, what you shouldn't give up in life, no matter how tall you building, someone building is either behind yours or in front of yours.No matter your situation, when you hear of others you will be shocked. You don't have footwear today so you are upset, what of the guy or the lady without a leg. Your girlfriend just broke up with you, so you are unhappy, what should the Roman father say, he who doesn't have a wife or a girlfriend.You've given birth to a lot of males without female so you are unhappy that God isn't fair to you what then do you expect the the barren woman to say.
Ladies and Gentlemen, lack knowledge of my people perish. So let us wise up and also take responsibility for our God-given life. For it is always impossible to do something until someone else does it. Once again: If you have an idea that you think is good, don't let some idiots talk you out of it. You are powerful than you could ever imagine.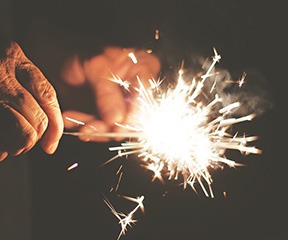 Content created and supplied by: Royalvibes (via Opera News )