The son of Lawyer Tsatsu Tsikata who is known in Show business as rapper Manifest has reacted to his father's composure in the just ended Supreme Court election petition.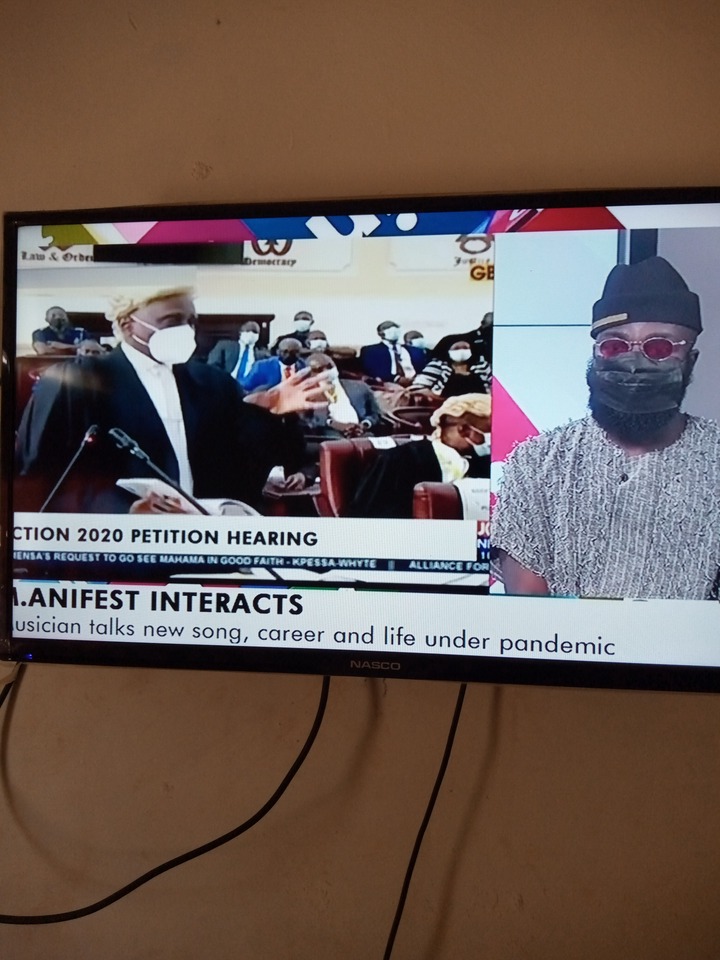 According to him what his father did was like a full concert like the Grammys which was full of inspiration. He explained that during the Grammys, people expect awards at the end. Therefore, all National Democratic Congress members expecting a win from his dad was no different from a concert like the Grammys.
With the election petition verdict, he said he wasn't surprised because its normal to lose a case. It's part of life. However that doesn't take away the eloquence and hardwork and the full potentials of his father.
Manifest made this known in an interview on Joy News. He was there to launch his music album. The journalist surprised him with a video of his dad in the Court and requested his reaction to the video.
That was when the rapper Explained all that.
Content created and supplied by: True_News (via Opera News )