Click on the follow button to follow me for more articles.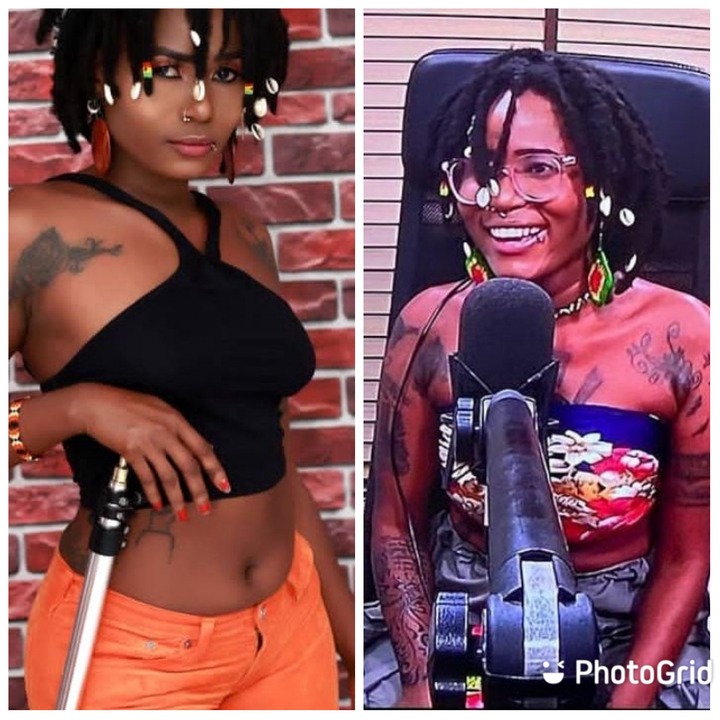 Lawrencia Abena popularly known as Labena is an Afrobeat/Dancehall female musician in Ghana. The upcoming dancehall artist has released good songs after her entry into the industry.
In an interview on SVTV Africa with Dj Nyaami, the songstress has revealed that she possesses both male and female organs. According to her, she was born by her parents in that nature and she's okay with that since it has no bad effects on her.
Labena added that she didn't bother to go for a surgery for the male organ to be removed because all the guys she dated were cool with it and didn't have any problem about that. 
She further went ahead and added that if she gets married and her husband wishes for the male organ to be removed, then she will go for a surgery and get rid of it.
"I don't feel shy about it and there is no reason to lie either. I was born with it so it's part of who I am.'' 
She continued: ''All the six guys I dated were not shocked by that. Maybe, when I get married and my husband wants me to remove the male organ then I will,'' she said.
Content created and supplied by: King'sNews (via Opera News )