I know you are in a hurry to read what I have for you today but please take some seconds out of your time to click on the +follow button on the top right corner of your screen to follow my page for more interesting news.
If you've ever watched "I Told You So", you would bear with me that it one interesting and educative movie of all times. If you haven't gotten the chance to watch this movie, don't worry as I'm here to give you a summary of all what this movie is about and also give you the moral lesson I learnt from it.
I Told You So is a Ghanaian movie which dates back to 1970. This movie is more or less about a young lady who rushed into marriage because of money.
There was a certain man named Jones, who was wanted by the police but ran to Nigeria. When he returned back into the country; i.e, he met the uncle of this lady in question and befriended him claiming he, Jones, is a very wealthy person.
When it was time for this young lady in question to choose a man to spend the rest of her life with, she decided to heed to the advice of her mother and uncle to the neglect of her father's advice. So she went in for Jones, a man she hardly knew anything about.
On the day of their wedding, police stormed the venue and arrested Jones and told the guests around that Jones was a hard criminal they has searched for for a long time. The father of this young lady later went to where the wedding was supposed to take place and asked what had happened. She told her father everything and her father replied her by saying; "I told you so".
The moral lesson of this movie is that we must not rush in life.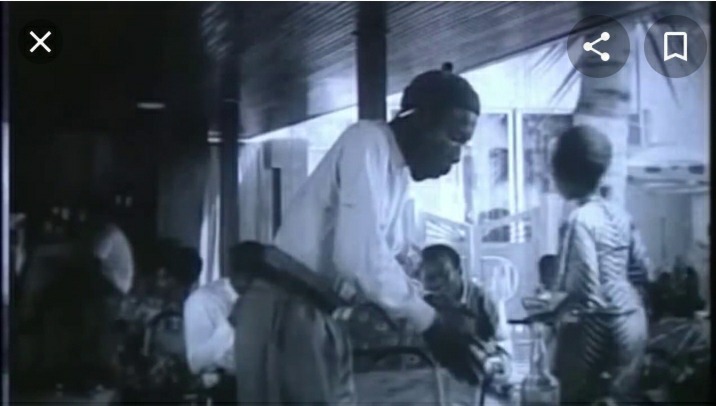 What moral lesson have you also learnt? Let's get interacting in the comments section.
Don't forget to follow my page for more interesting moments.
Content created and supplied by: Edoukwah (via Opera News )