Mad man who went viral on the social media for some period of time ago through his words that was spoken has been found releasing new videos almost every week to keep his name in the system . He brought new terms that has been stock into the system and almost everyone is using it. Many people on the social media got their lips in complaining about the fake life of the man pretending that he is mad.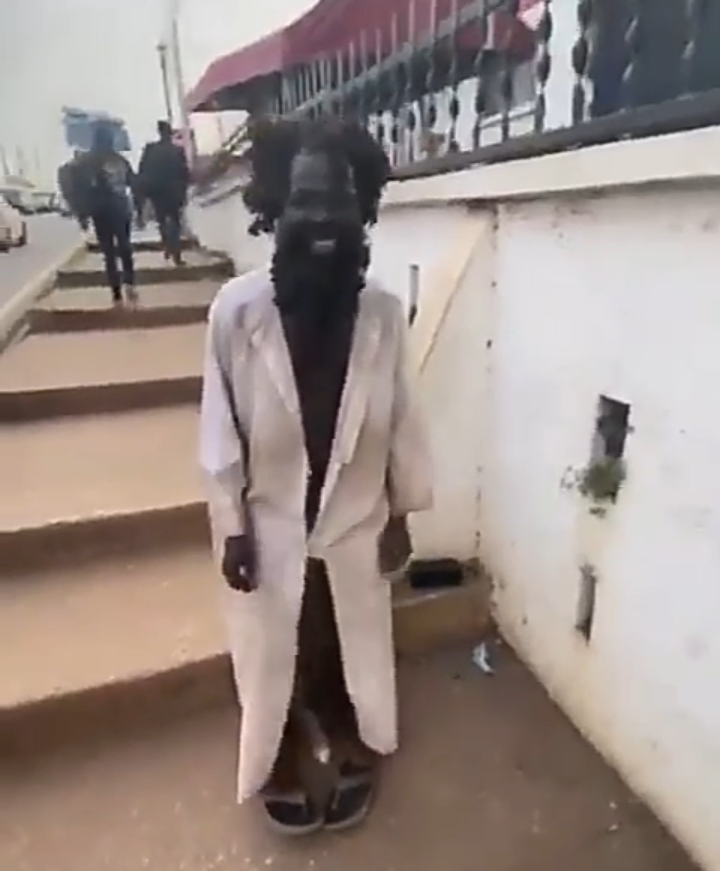 Words that was said by the man in the picture was "mona moobl3" in which we can understand that those who think they don't have problem in their brain are the ones suffering most but as for him, he doesn't work but always get food to eat.
Today, through investigations and research i got this video trending on social media where this man was dancing to his new released track titled "mona moobl3".
Ghanaians doubt how a mad man can write a song and record it by himself... This is not true... They made research and realised that the song was for another artist who claims to get hit with his track.
Content created and supplied by: Officialkobby (via Opera News )