The Hip Life and Afro Beats songstress famously known as Rebecca Akosua Acheampomaa Acheampong aka Becca's mother passed away on the 8th January, 2021 right in space of the new year. Becca's mother who is known as Madam Juliana Oti.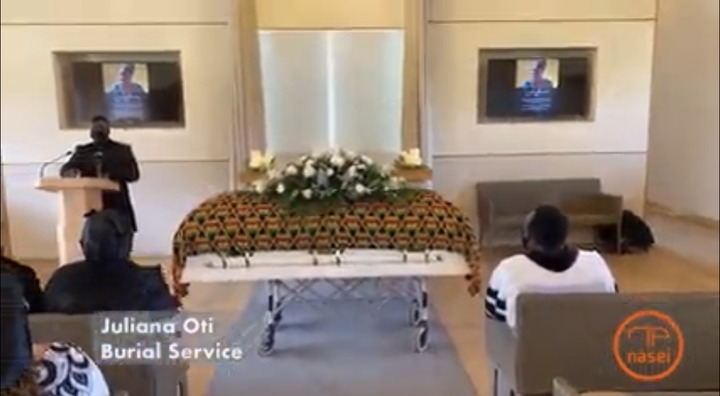 Madam Juliana Oti died after suffering from a short illness leading to her unexpected death as Becca herself deemed it as a very brief illness. 
Madam Juliana Oti's death has placed fans of Becca and those who are really close to her in a state of shock with how she died at the age of 56 which is not actually an old age as it seems.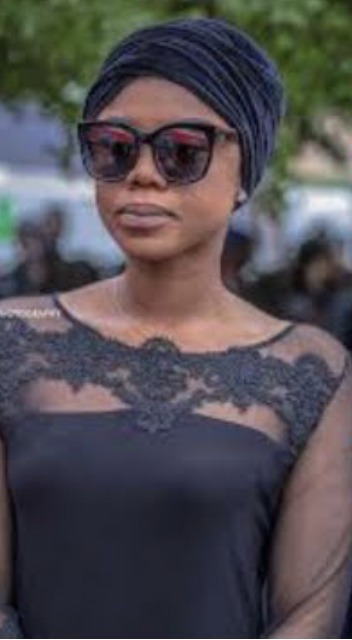 Becca officially announced the death of her mother to confirm the demise after it was rumored. 
She wrote; "One of the darkest days of my life. I just lost my mum... Madam Julie Oti following a very brief illness. The shock and pain is unbearable and the family would like to beg for understanding and respect of our privacy during this difficult times"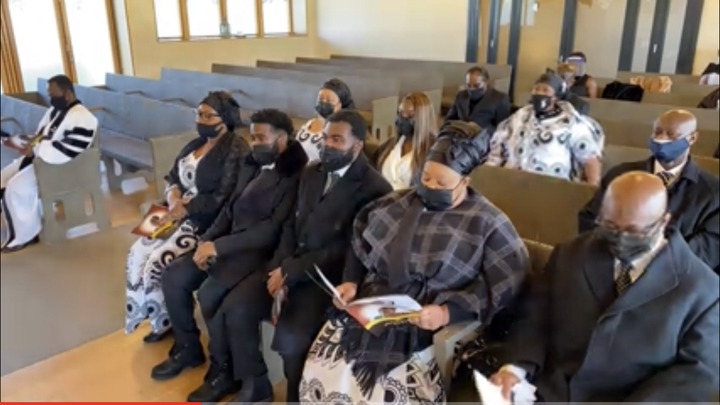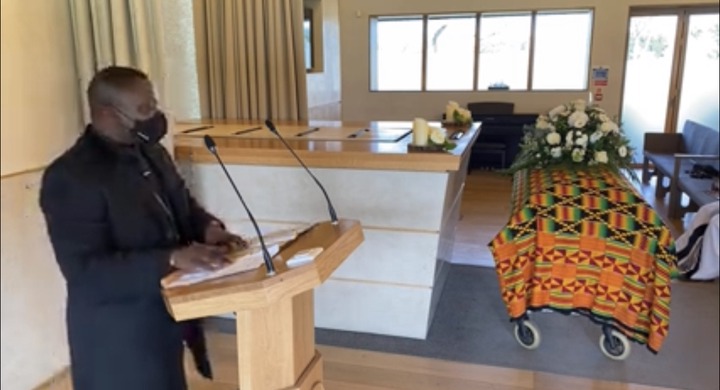 However, the final funeral rite of the late Madam Juliana Oti was held today at the United Kingdom (London) where it saw a very few mourners due to the COVID-19 restrictions.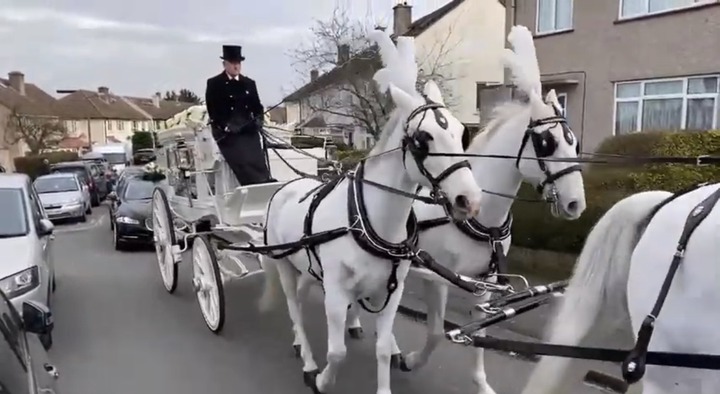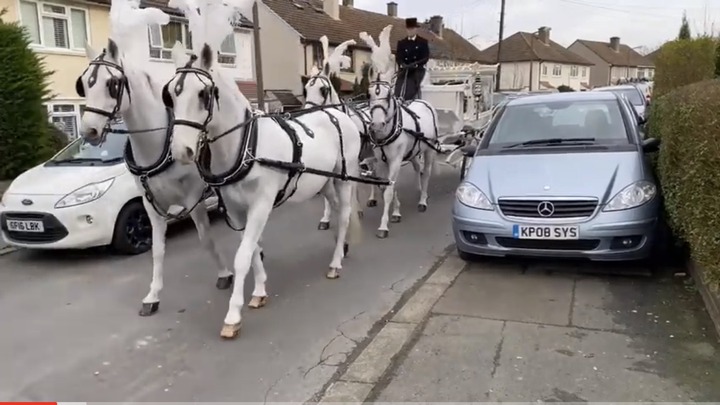 Madam Juliana Oti's funeral was a very beautiful befitting ceremony as it was conducted in the western world style of funeral ceremony due to how she was buried in London. The Pallbearers who were in charge of her coffin took it by horse carriage.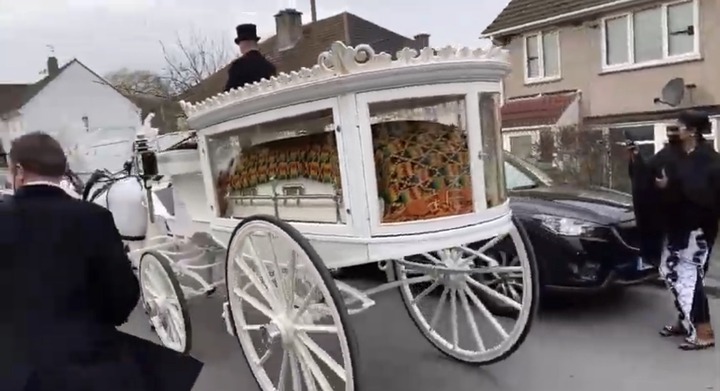 Earlier today I dropped how she was taken by the horse carriage to the Church and this time around finally she was paraded and conveyed to the cemetery as she has finally been buried.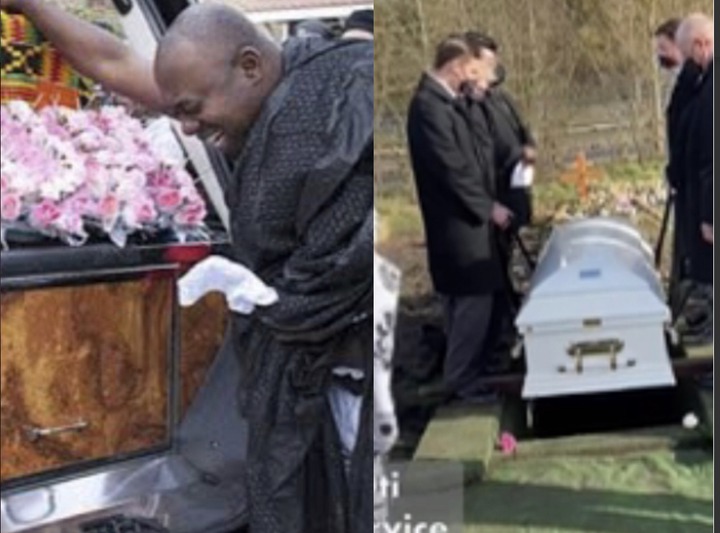 Pastors, Family, Friends and sympathizers where all present at the cemetery to send off Madam Juliana to her final resting place.
Check out some scenes from the cemetery below;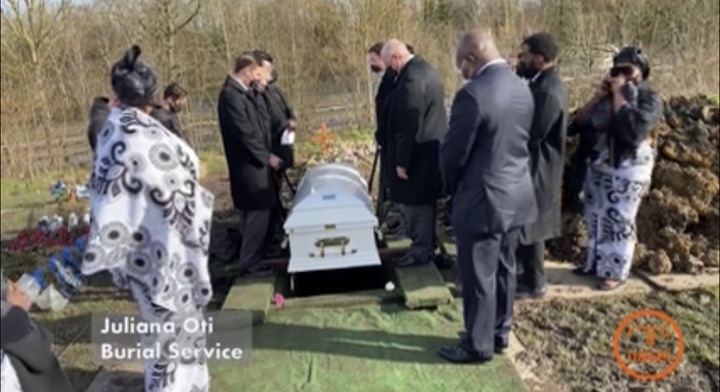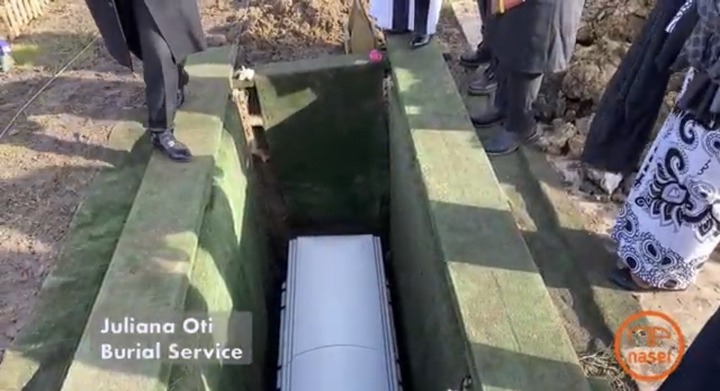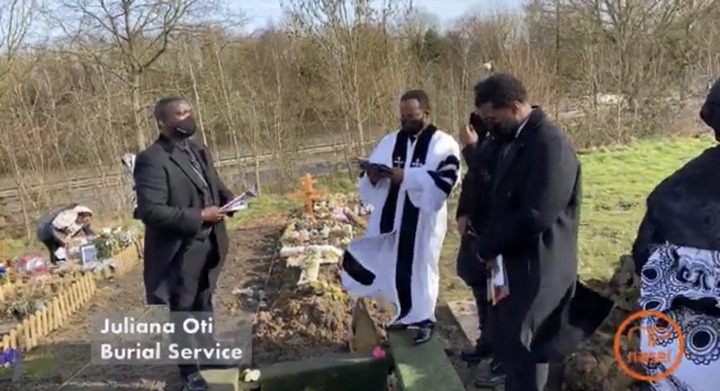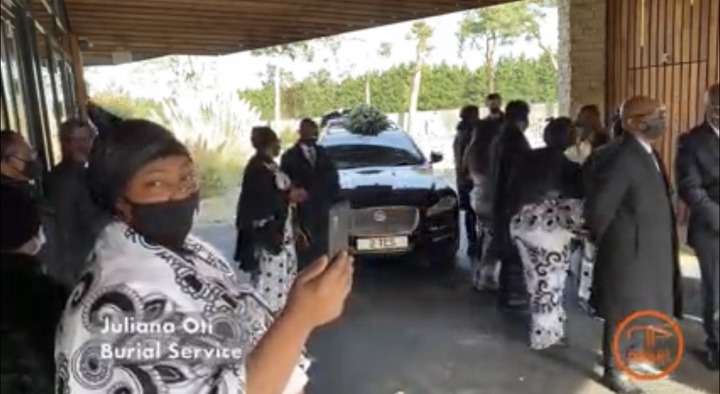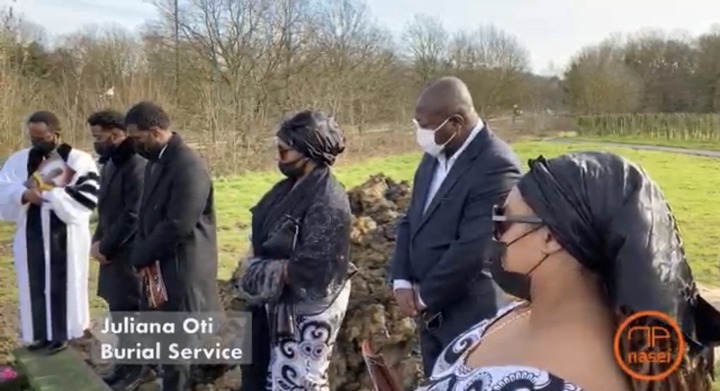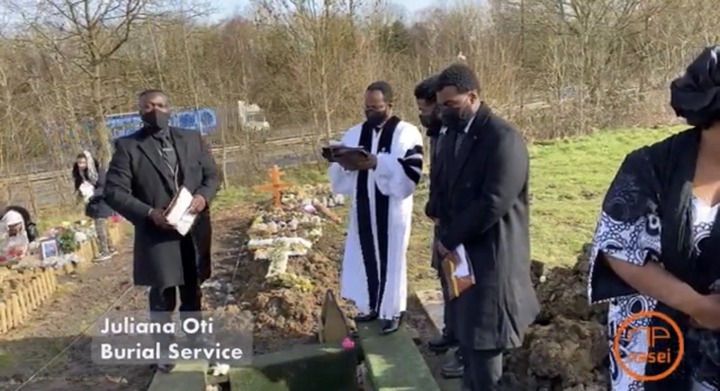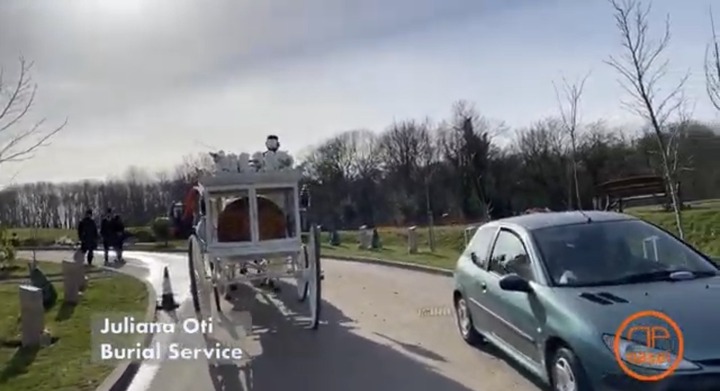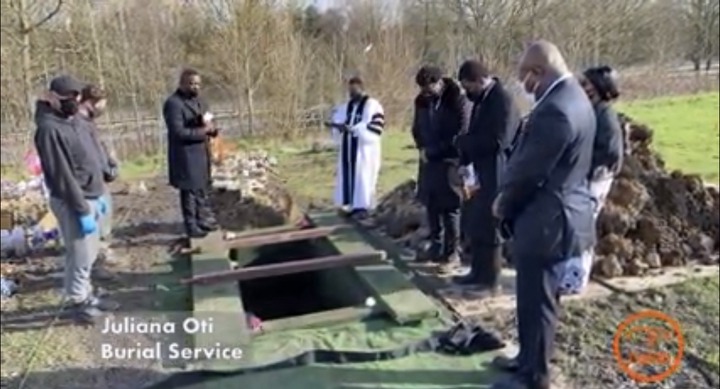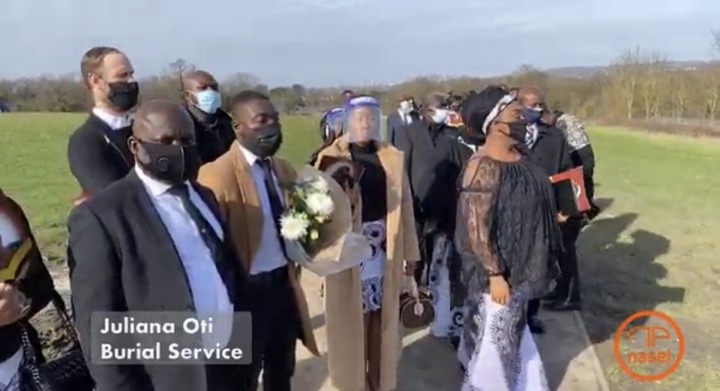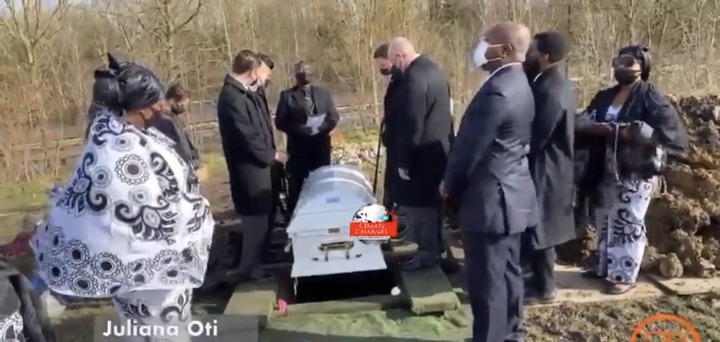 Content created and supplied by: Bella_Aboagye12 (via Opera News )