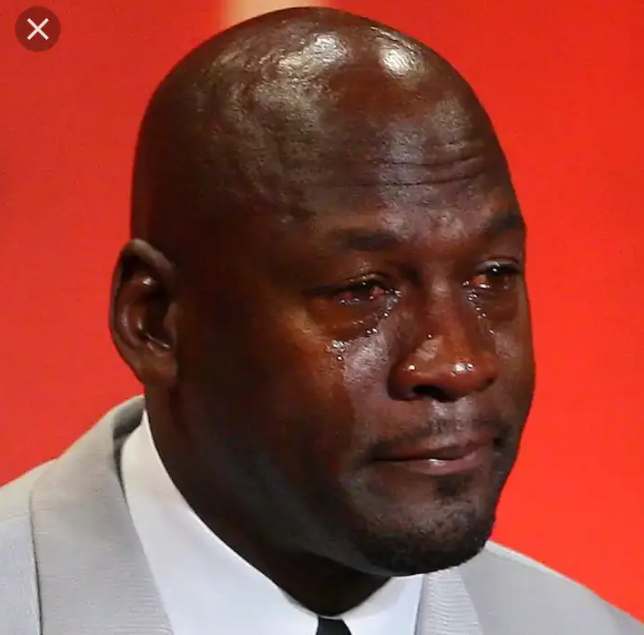 Hi everyone, I am Koko, and I am from Accra and I also reside in Accra. We all know the current situation of the country and things are going. The situation actually led me to marry a woman who I didn't know was a witch for riches.
Well, bless God, it went well for me when we started but after 3 years, I started facing different challenges and ill-treatment. This is the major reason why I am seeking your advice on what u can do to be free from this woman.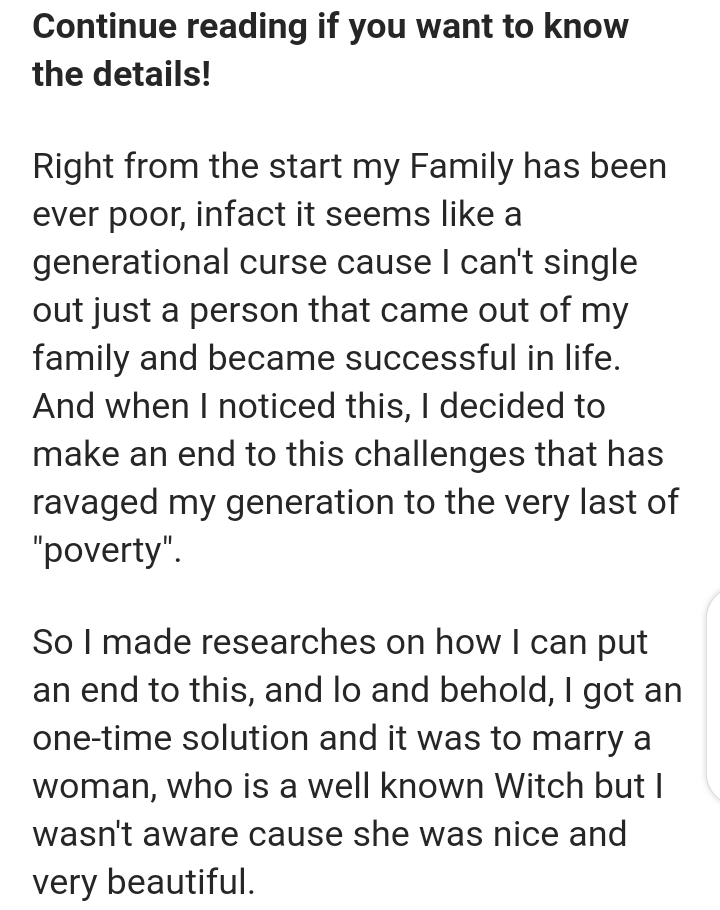 So I made up my mind and choose to marry her since I was eventually going to be rich and also fight my family's spiritual battles (village people). Not knowing I was signing up to be a slave in my own matrimonial home.
I will try to make everything short so that you do not get bored of reading the article. Stay tuned and do not forget to drop your comments below.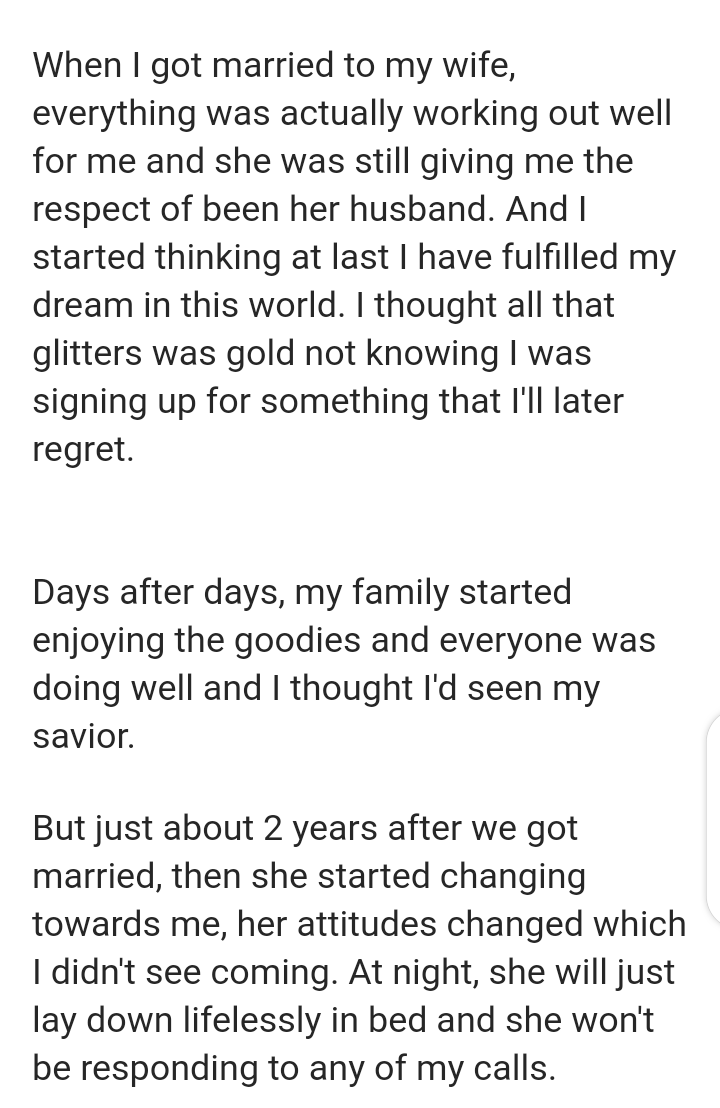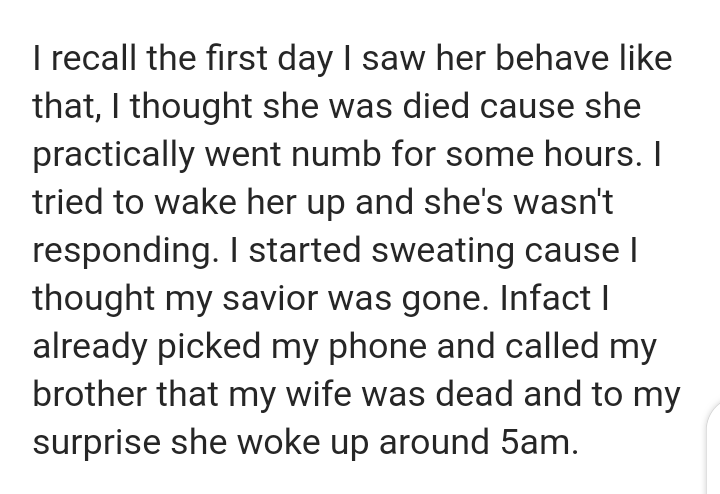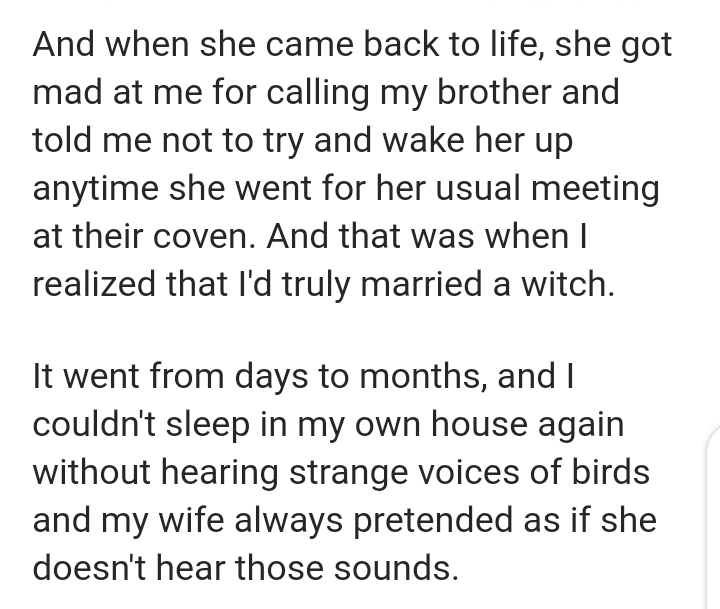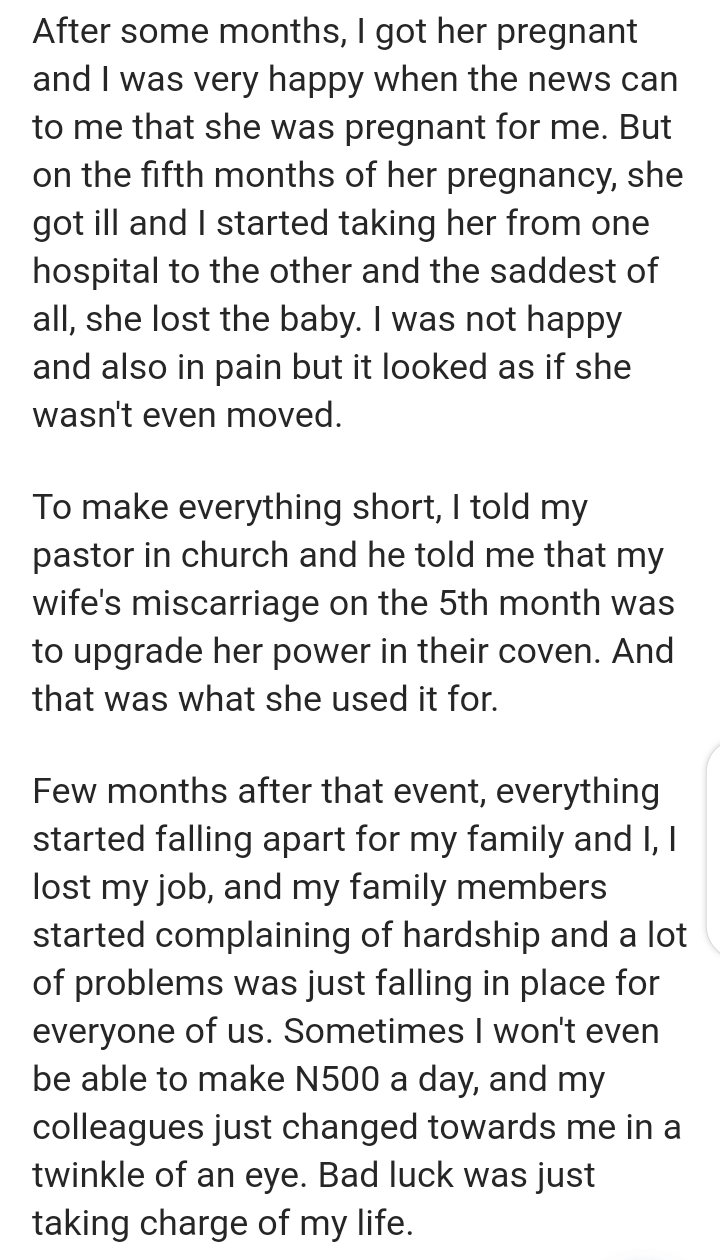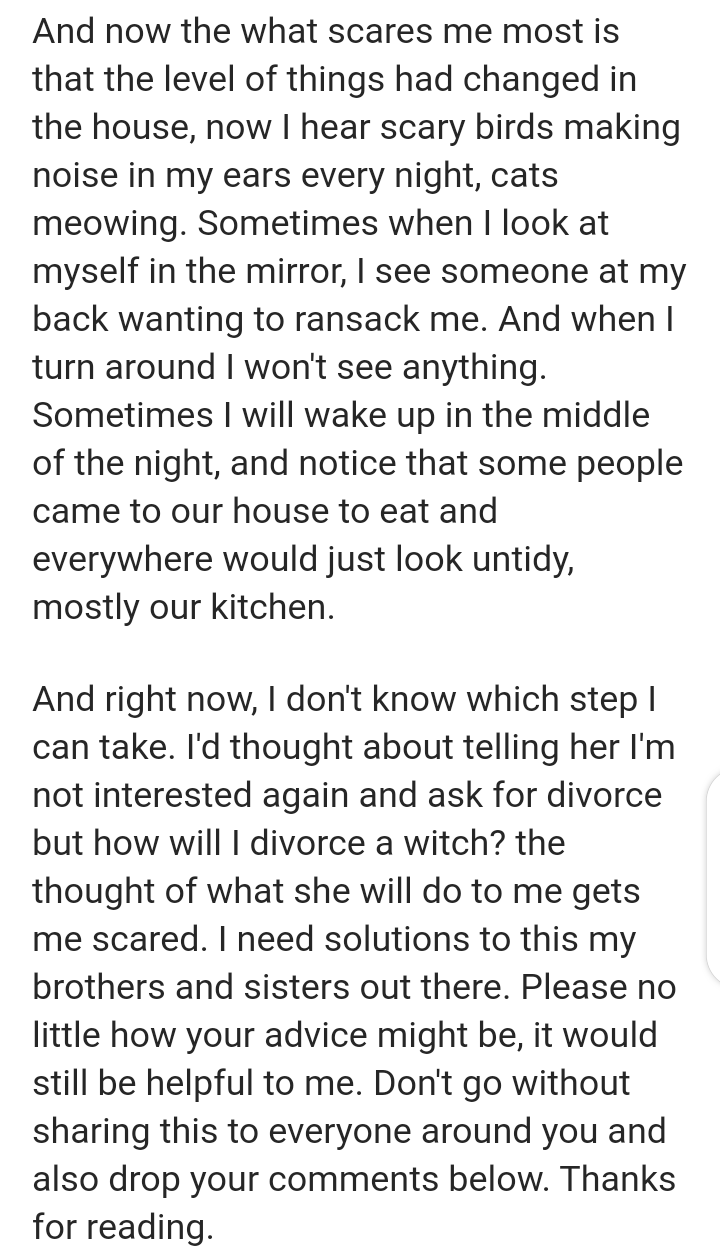 Having read it all, what do you think?
Do well to give your opinions like, share and follow up for more information!
Content created and supplied by: Evansknows (via Opera News )