It is always not a good scene to behold where grown-up Ladies fight each other before the public. No matter whatsoever your fellow Lady must have done to to, it shouldn't result that you will have to engage the person in a fight, where the both of you will indirectly give the General public a view to watch. There are better ways to settle quarrels and misunderstanding, and not being violent.
Ordinarily when it comes to Relationship and Dating, the act of cheating has now become a usual thing, but the fact that a man will be cheating on Four different ladies, is totally wrong and I do not buy the idea. It is more shameful that after the four Ladies a man was cheating discovered what he did to them, instead of questioning the young man on why he had to lie to them, they both started fighting each other, tearing their clothes and creating unpleasant scene.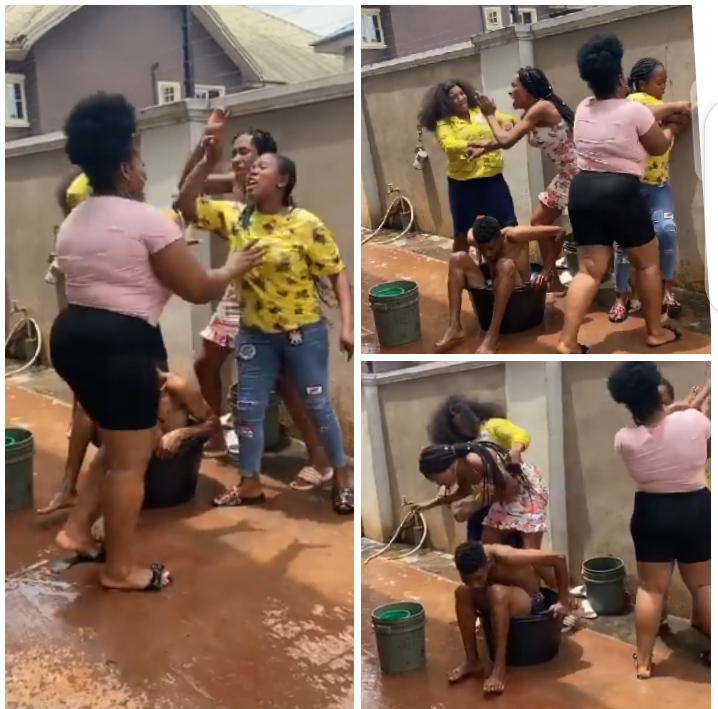 Photos of where four Ladies were caught on camera fighting over a Man, has really got a lot of people Talking. Personally I kept wondering why this Ladies could stoop so low to do this to themselves. The fact still remains that it is improper for them to have engage in a physical combat over a man, who has no respect for them.
According to the information gathered by a correspondent whose name was given as "Precious", two of the unidentified Ladies visited the young coincidentally, and met another Lady bathing the young Man outside his house. They open up an Argument on who is the legitimate Girlfriend of this unknown Man. Just few minutes into the argument, the forth lady stormed the place and could not bear the anger, she then had to start the fight which almost led to casualty.
In his statement, Precious Said:
"It was discovered that the unidentified young man's birthday was that day, so the ladies must have visited to wish him a Happy Birthday when they discovered that he has been cheating on them. But instead of teaming up to beat him, they started fighting each other which gave the man the opportunity to escape, as shown in the video", Precious Said.
In Reacting to this, a lot people where of the opinion that those four Ladies have no respect for themselves, as they are supposed to walk out from that place unannounced, instead of causing a scene that has gone viral now.
"They should have just quietly leave the place unnoticed. Now the whole Ghana has seen their faces"
"What do they stand to gain now that they have fought one another. Who owns the man now?"
"If is were in their shoes, I would have broken the man's head with something. This young man will not marry any of this Ladies, that's just the hidden truth", Some People Said.
Below are the Photos gotten from the video Footage: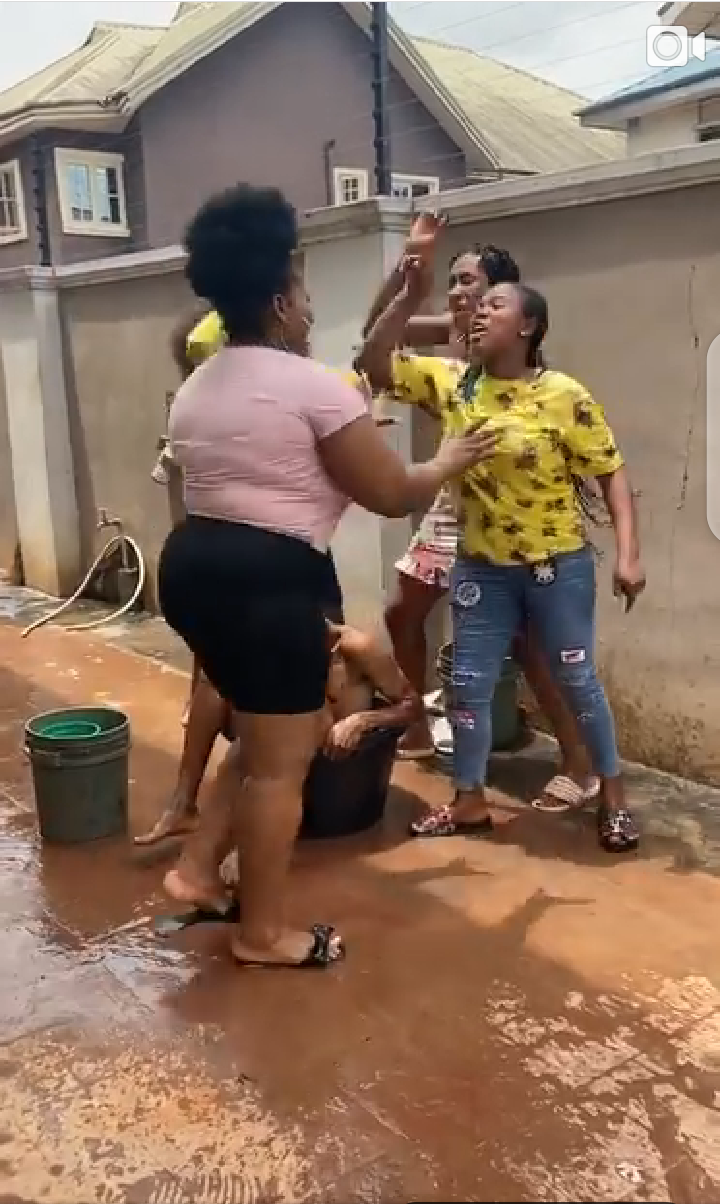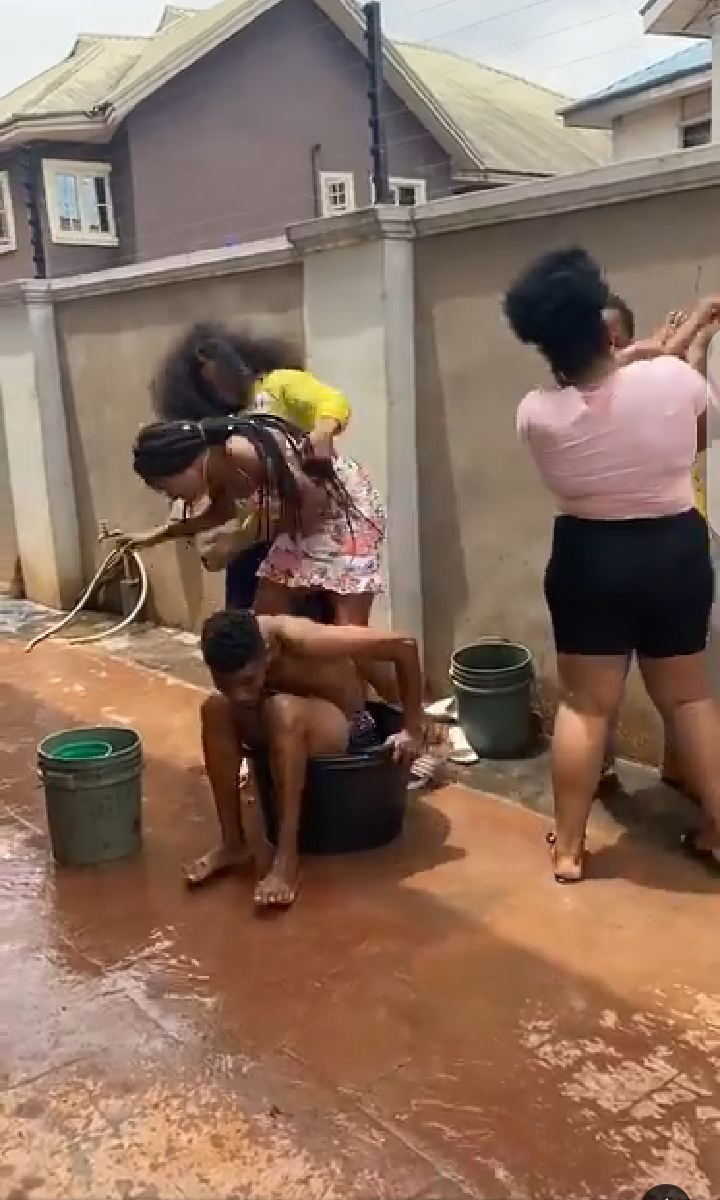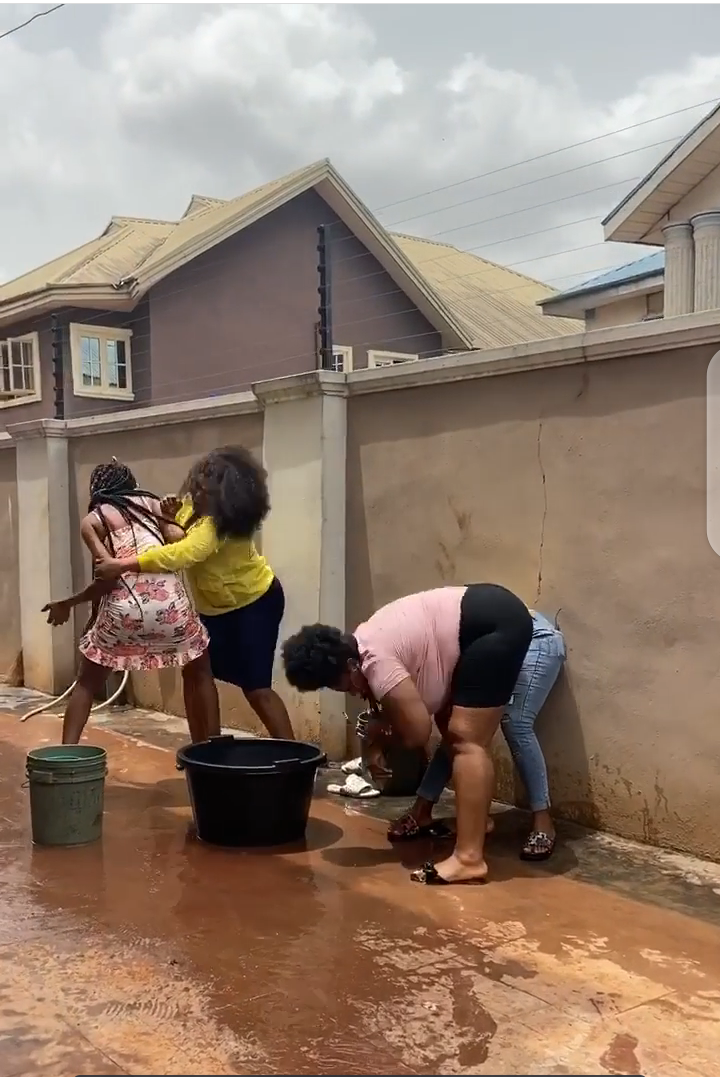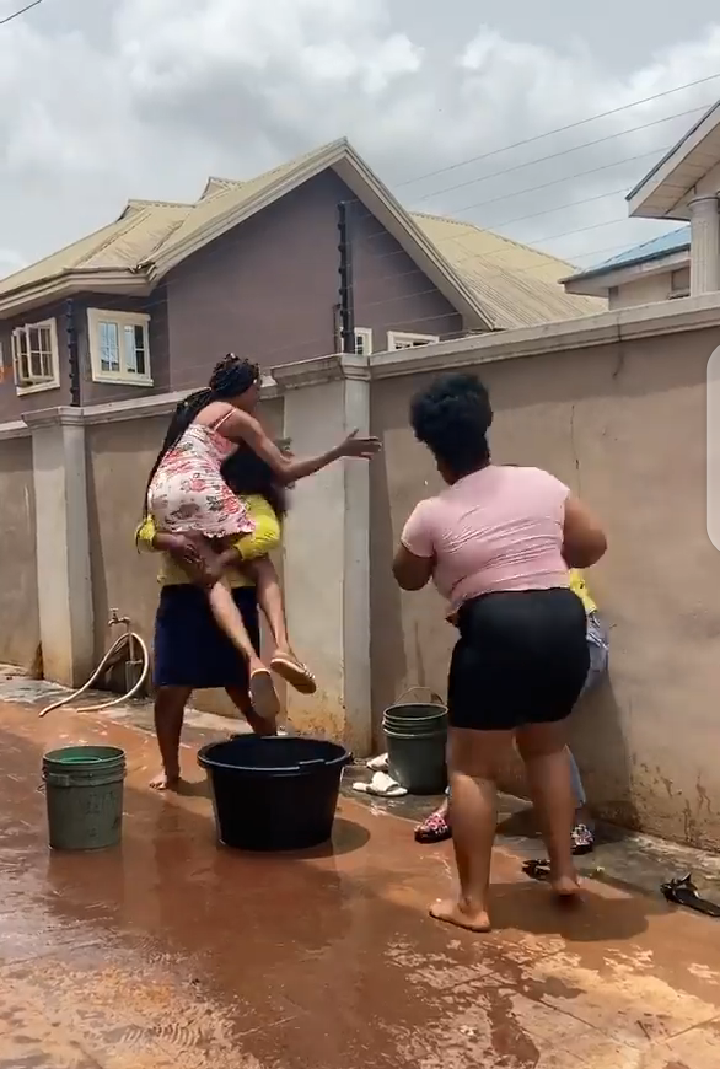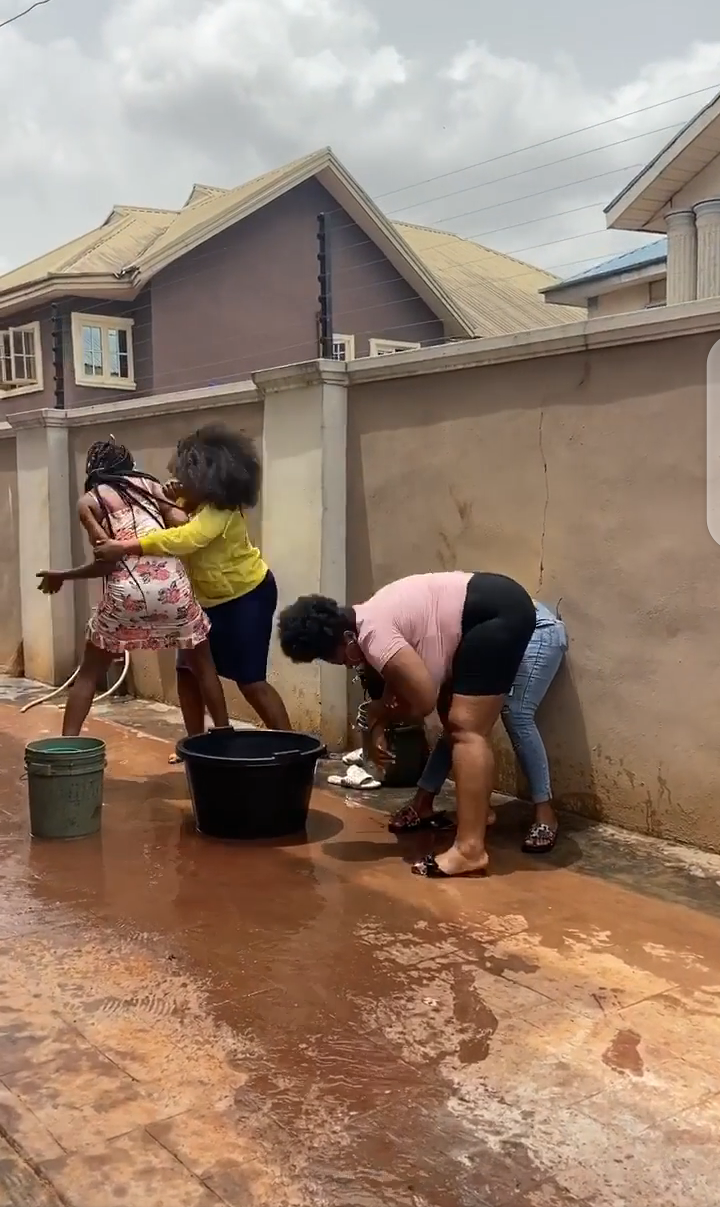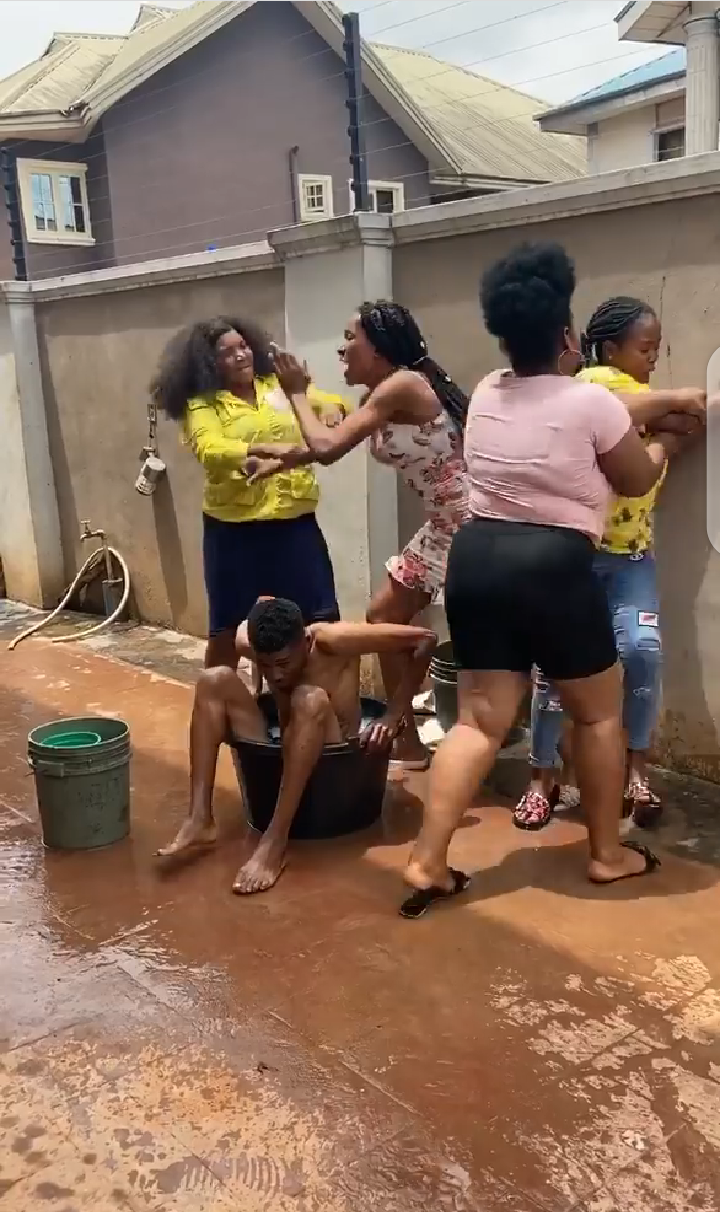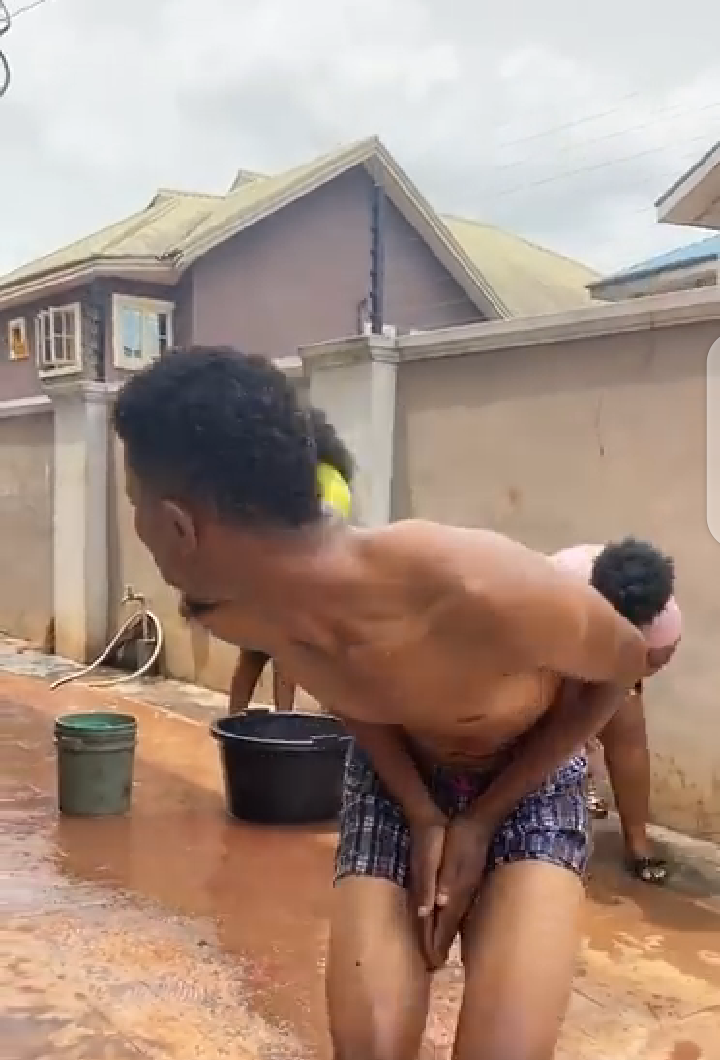 What is your opinion over this?
Content created and supplied by: KofiLegit (via Opera News )