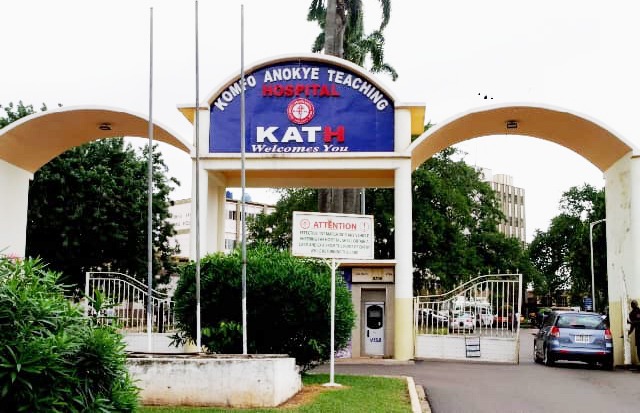 Regardless of who you are, no one is above the laws of Ghana.
In recent years, Many young Ghanaians have developed the attitude of speaking ill-off and defamatory against popular and great persons in the country with any little opportunity they get without finding out facts.
This trend has escalated with the misconception that you can easily become popular by sabotaging and disgracing superiors using social media handles.
In 2020, a young citizen known as 'Nana Hoahi' was arrested for falsely alleging against Rev. Obofour, a man of God.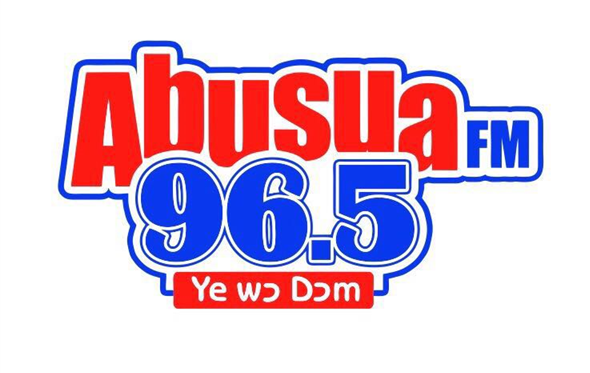 On Wednesday, 10th February 2021, the Management of Abusua F.M (96.5) in Kumasi and the EIB Network, owned by Bola Ray (CEO) has rendered an unqualified apology to the Chief Executive and management of Komfo Anokye Teaching Hospital (KATH) for making unfounded allegations against them.
According to the apology letter, Mr. Picconius Ofoe Siameh, the Business Manager of the said station admitted that a pronouncement they made on their morning show, hosted by Mr. Kojo Marfo that the management of the Teaching Hospital had withdrawn an amount of GHS100,000.00 from the hospital's account and shared it among its directors was falsehood and untrue.
To get more insight, kindly read the letter.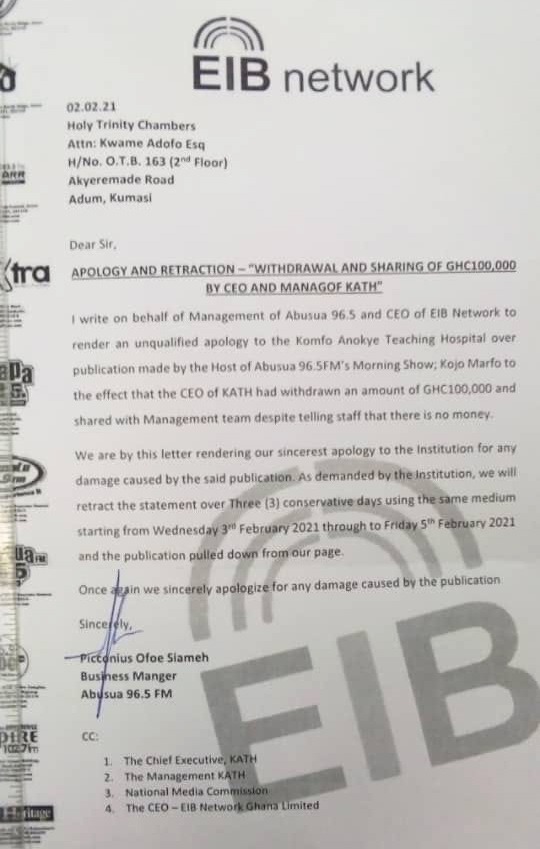 Once again, let's be mindful of the comments, articles, and contents we write about people.
The fact that you hear information from someone does not make it true. Take some time, research, and research well for facts before taking an inch to publish it.
Content created and supplied by: KSTECH (via Opera News )