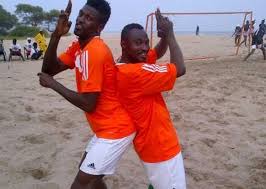 Emmanuel Sheyi Adebayor and Benson Nana Yaw Oduro Boateng popularly known as Funny Face were good friends until Funny Face started posting unnecessary messages on social media. The international footballer advised his friend to stop those 'childish' act but it seems he did not heed to his advise. So the Togolese striker unfollowed Funny Face on social media.
Reports indicate that, Emmanuel Sheyi Adebayor had purchased two cars for Funny Face and assisted him in diverse ways but when their relationship got broken, the striker sent a blank check to Funny Face and later mocked him on his official Instagram account. From the beginning of their friendship, people never imagined that things could get rough on their way because they were very close.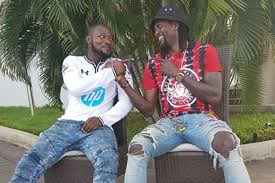 Of late, Funny Face has been going through a lot. The broke up with the first and second wife, and the kind of insults rained on his in-laws and divorced wives might all contribute to the lost of his best friend, Adebayor. Ghanaians are of the view that if Adebayor accept him back as a friend, it could lessen the emotional stress and 'misbehaving' he is currently into.
Emmanuel Adebayor yesterday posted his normal training session on his official Facebook account and instead of people to talk about his picture, most of them were rather pleading on Funny Face's behalf. A Facebook user known as Austinbae God'slove said that, "Adebaba, please kindly forgive and accept Funny Face back for the sake of the pretty twins named after you, Ella and Emmanuella". It was for the sake of these twins that Funny Face couldn't control his temper and started raining insults on social media.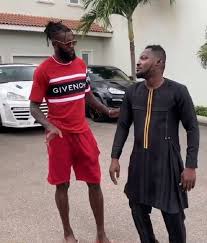 Another Facebook user known as Jehoshaphat K Nnadi also pleaded with this comment, "Not sure if you'll read my comments here but with all due respect brother, please don't forget your brother Funny Face. No matter what champion, remember he was there for you at one time you went through some serious life challenges years ago and together you guys came out stronger and better. Now he's going through almost similar to your past experience and I feel reaching out to him can prove a huge turnaround in his life. Respect to you and keep being an inspiration to us all. Blessings Ade sea".
Again, Alhassan Aishamed, a fan of Adebayor wrote, "People hurt each other. It happens to everyone. Intentionally and unintentionally, regretfully or not, it's part of what we do as a people. The beauty is that we have the ability to heal and forgive my brother, please forgive him (Funny Face) for Allah's sake. To err is human to forgive is devine may Allah forgive us all".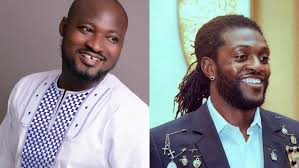 All these comments from the fans want to prove to Adebayor that, "A friend in need is a friend indeed". David and Jonathan in the Holy Scriptures talks about true friendship and if Adebayor is a true friend of Funny Face, he should get to his aid before it is too late.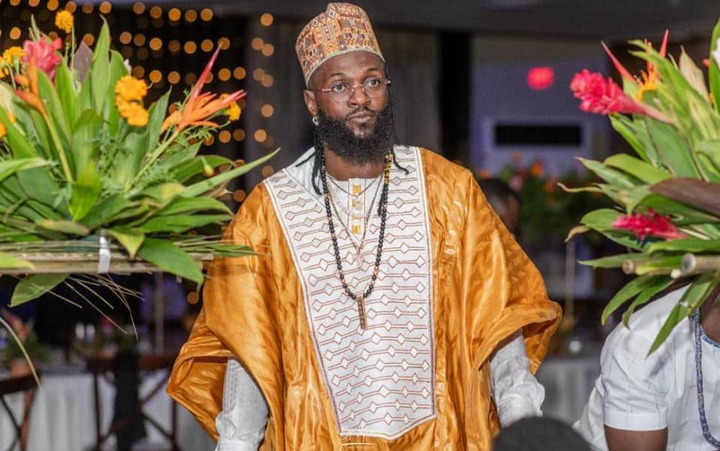 Content created and supplied by: GH_LoverNews (via Opera News )