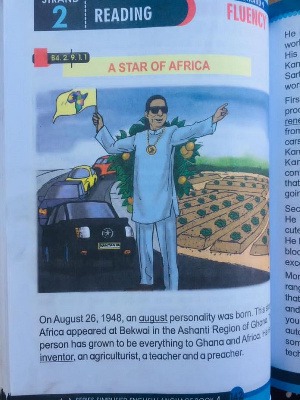 There are a lot of great Ghanaians in all facets of life that the very young can learn from and seek to emulate. But for some strange reason, people are more interested in the negatives and how to bring people down. People are quicker to judge and tag-successful wealthy people with negative connotations and names. To the extent that people in leadership or positions of authority will be willing to toe the same line just to bring people down.
The extent to which people can go, the lies and stories people can make up just to destroy their fellow human being is quite unprecedented.Society will be better off if we can put the same effort in celebrating successful people that others can learn from
Yet when these same people die, you see the same people trying to eulogize them and say all sort of good things about them
Highly respected and celebrated inventor, Apostle Dr. Kwadwo Safo has been around for a long time. The apostle established the Kristo Asafo Church in 1971 and he has grown to impact a lot of lives positively and helped so many people. Apart from the church activities, he has been involved in so many good initiatives to help society at large
It's therefore refreshing and good to see that people like Apostle Dr. Kwadwo are being celebrated whilst he is still around.
Dr. Apostle Kwadwo Safo is being celebrated in a primary four textbook.The book details the biography and works of the great and celebrated apostle and also teaches the young reader some great attributes of the great inventor worth copying.
Content created and supplied by: listener11 (via Opera News )