Ghanaian fans have called out Fatima who is a contestant of the popular TV series Date Rush with them indicating that she might not get a date on the show and that she is there to break hearts
A post by TV3 on their Twitter page saw Fatima answering questions in a strict and straightforward manner raising lots of eye brows among fans.The post read;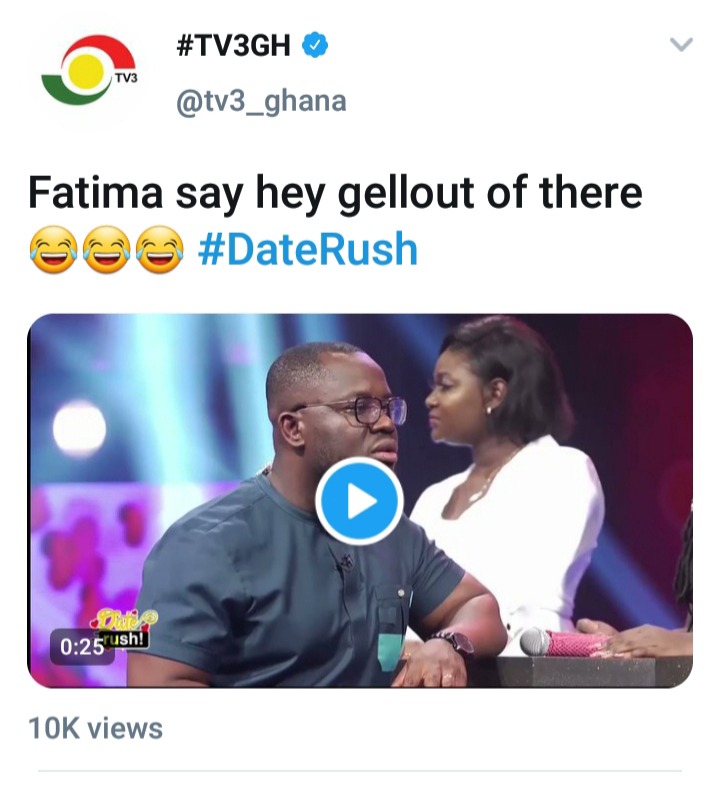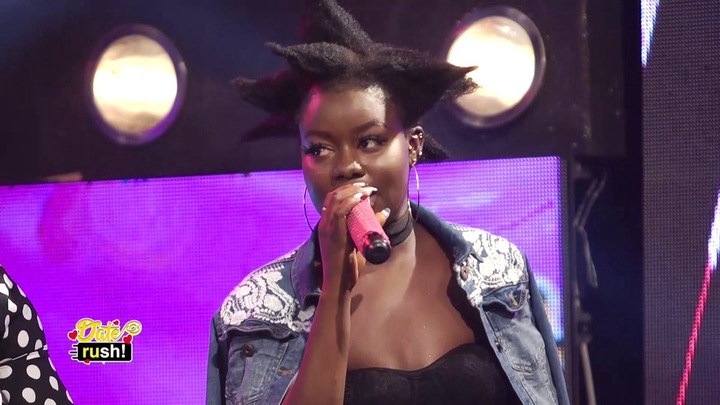 Fans who saw the video lambasted her for acting so rudely to the soul searching gentleman and she should at least spoken gently on the night
Some also said they feared for Fatima because she was an extremely loud and aggressive lady and that is an attribute many guys shy away from.
Others added;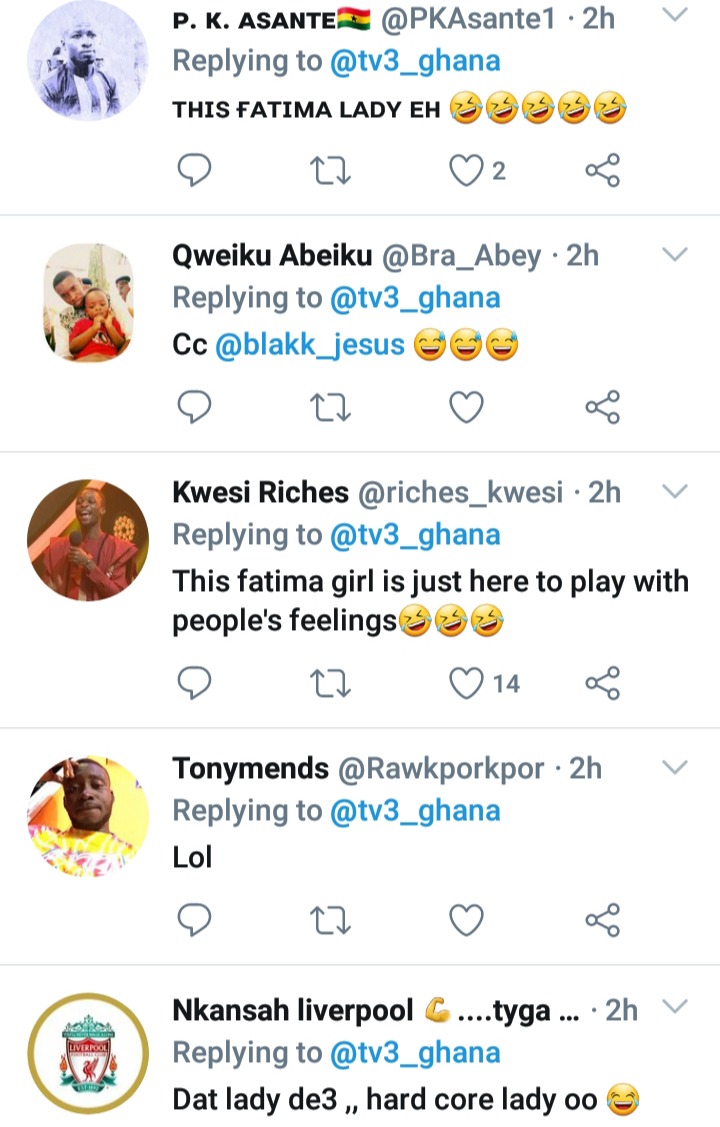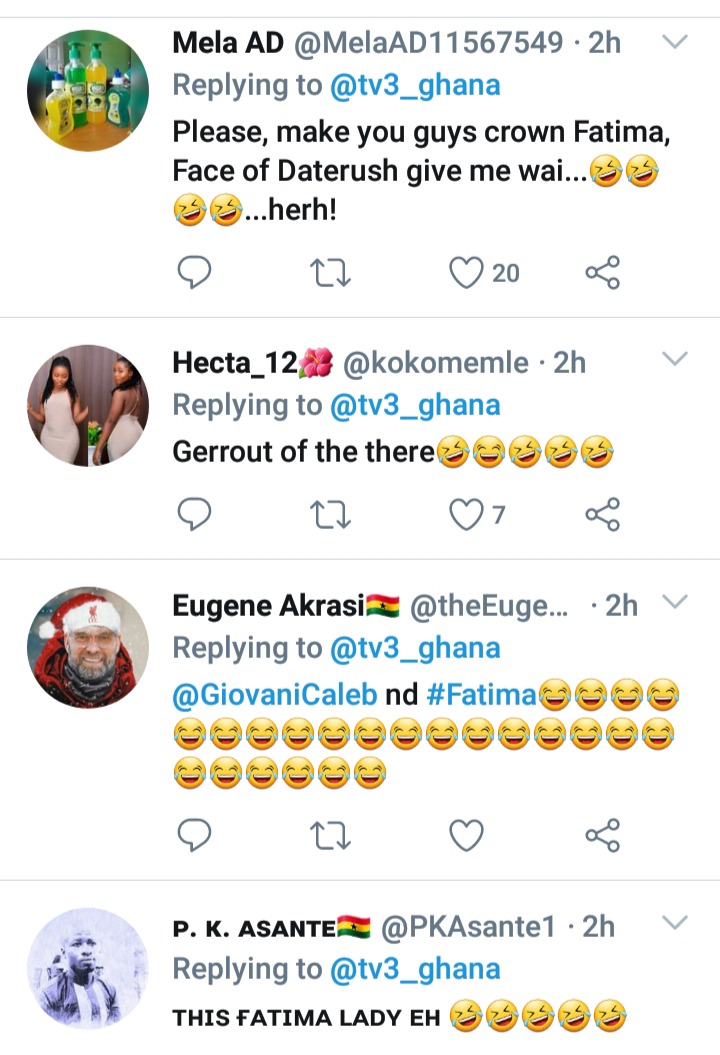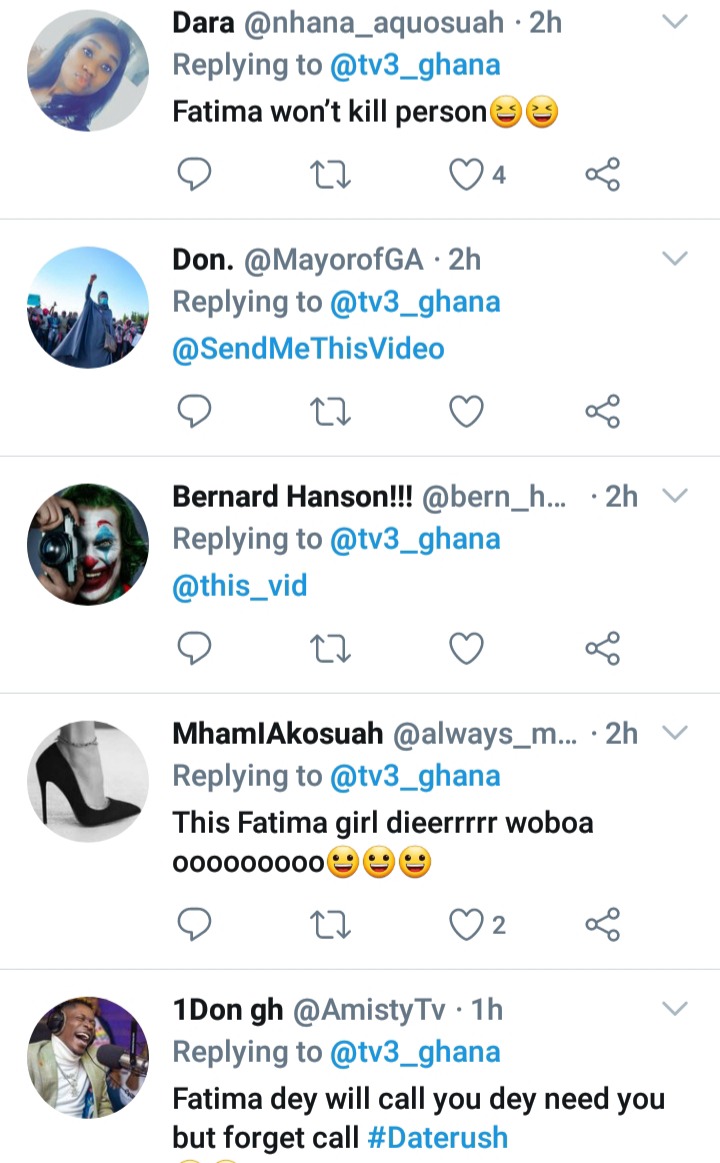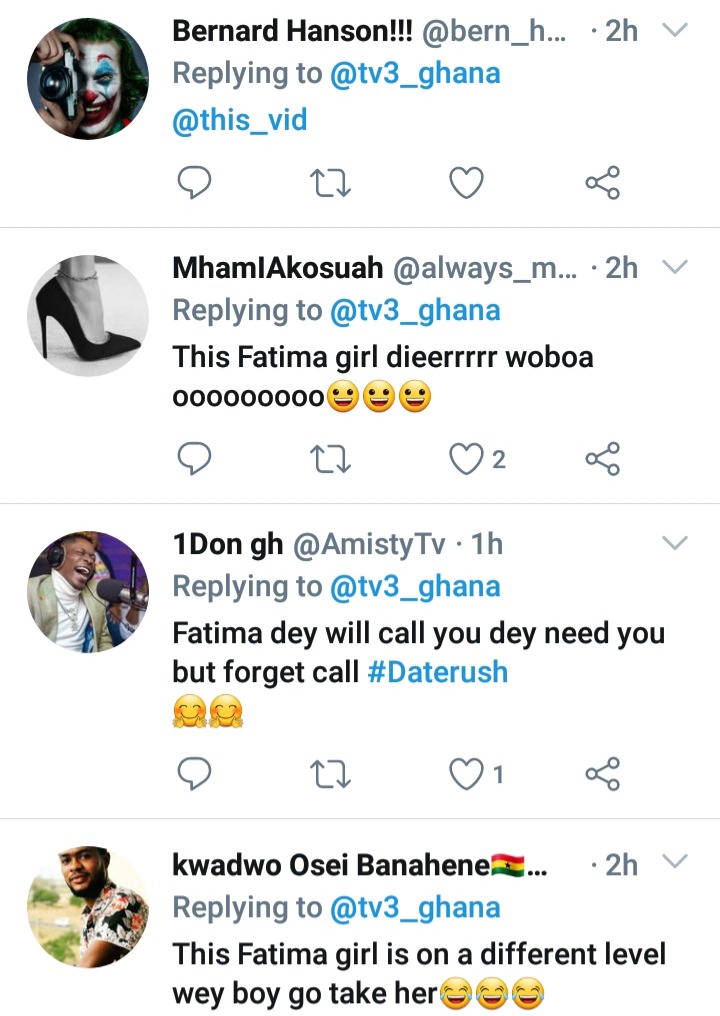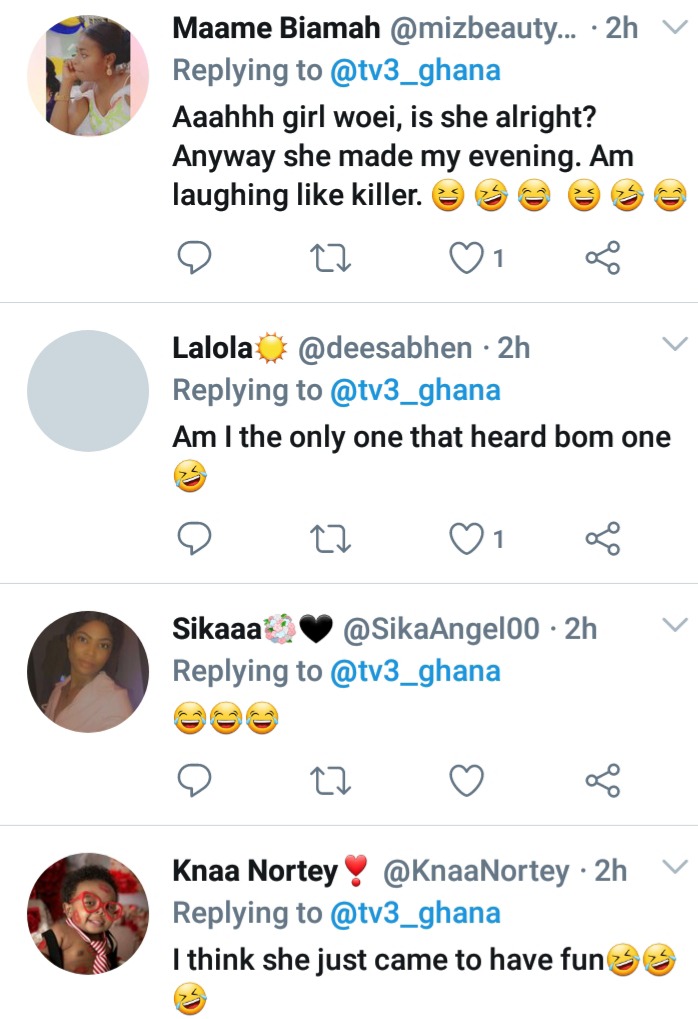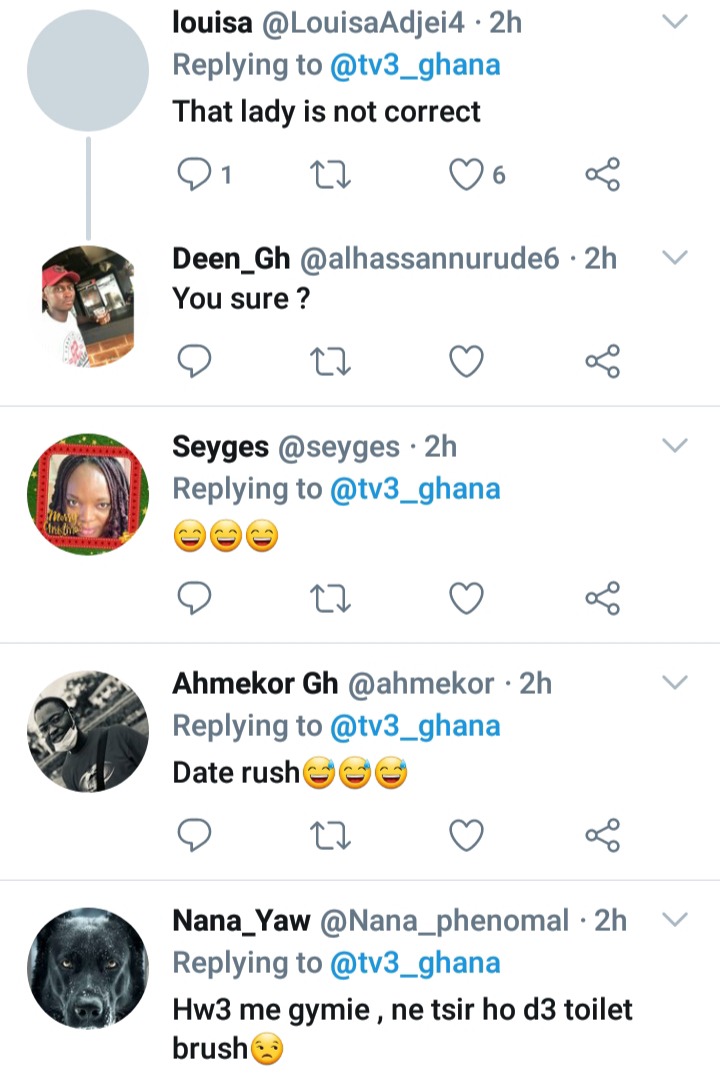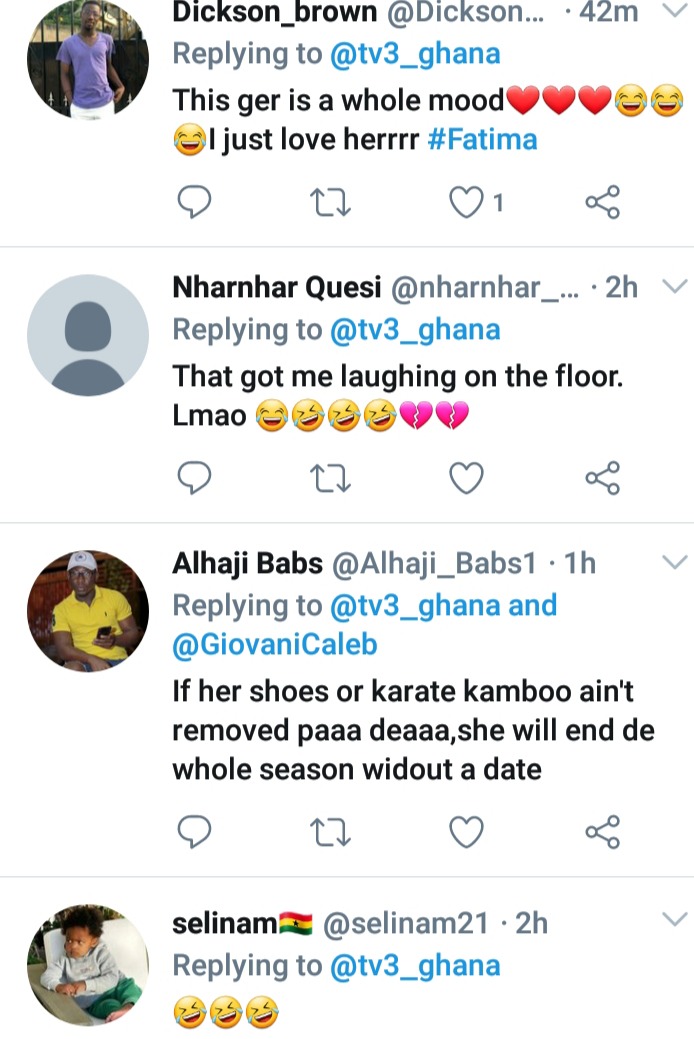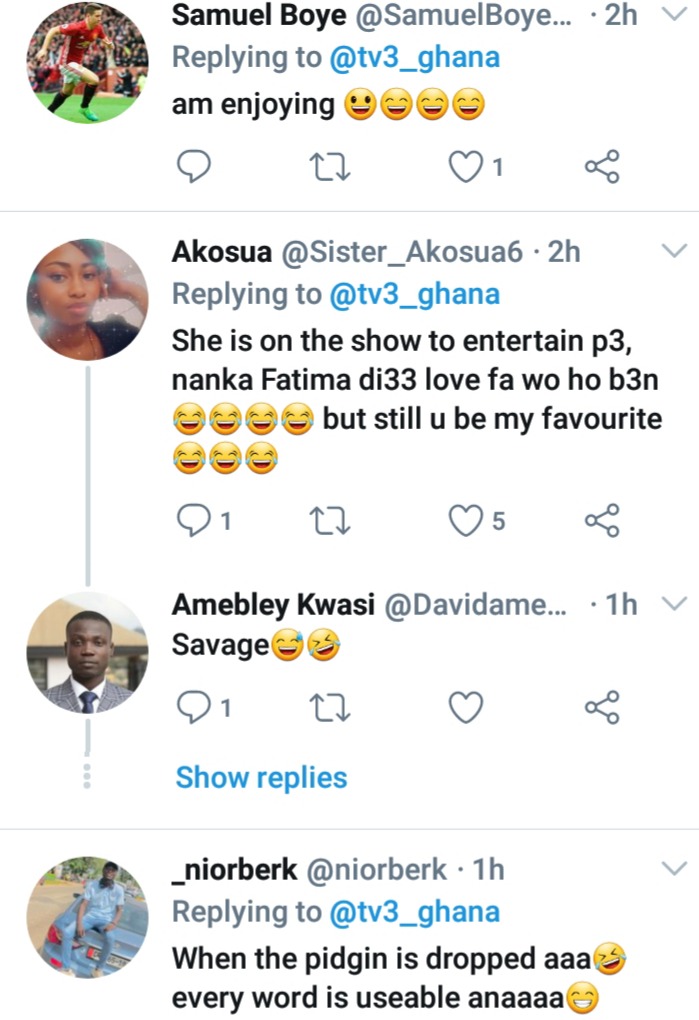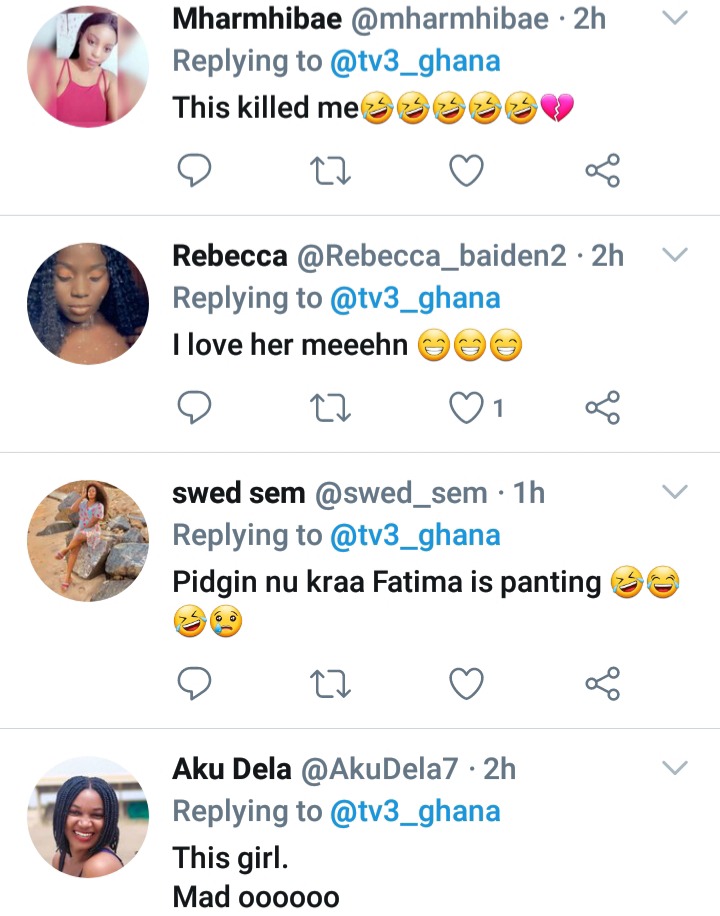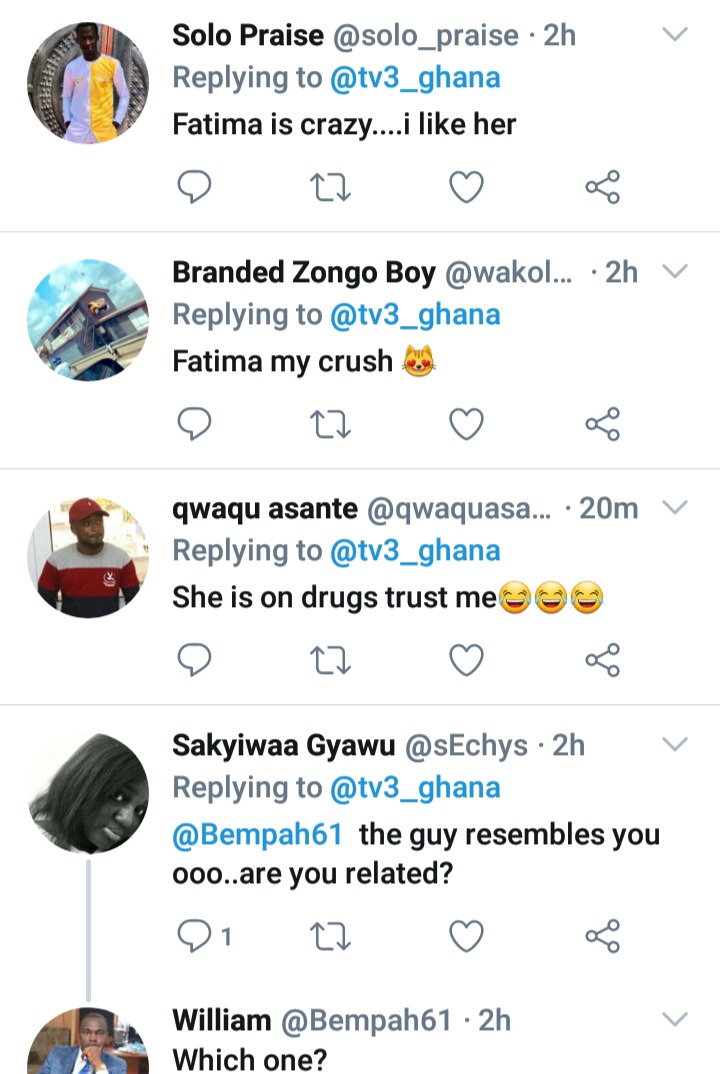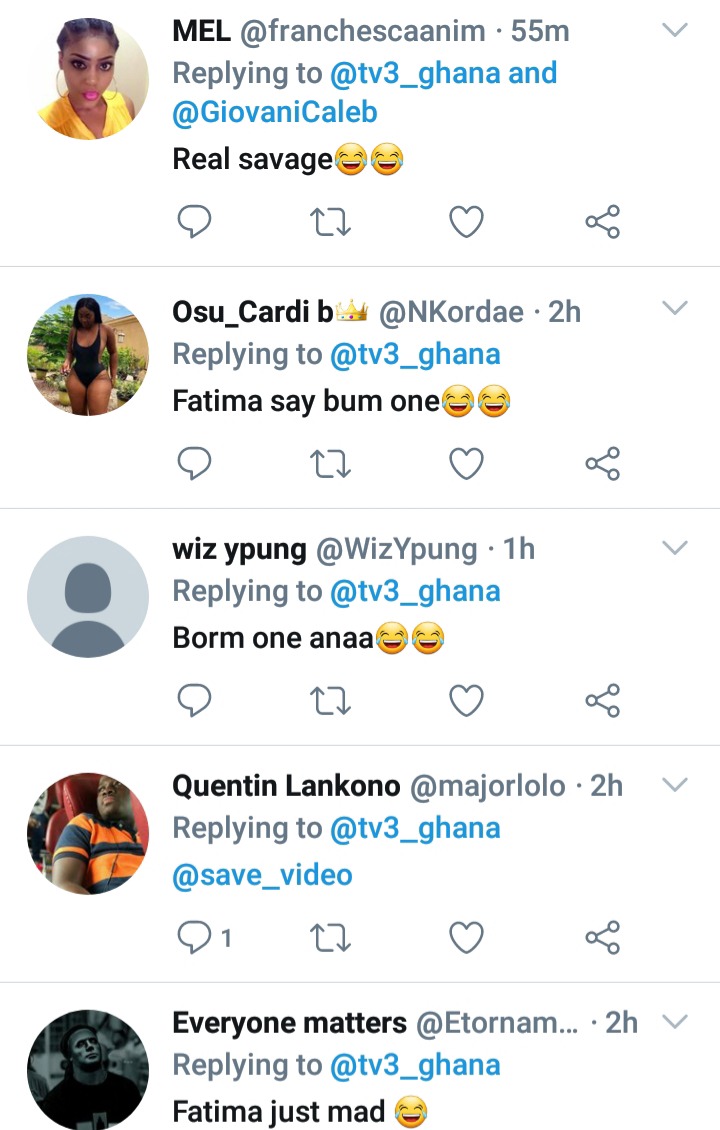 Others said she was rather on the show to break men's hearts and was not really bothered about getting a date on the enviable show.
Most people said she was on drugs and hence needed clarity on her behaviour in the coming episodes from organisers of the show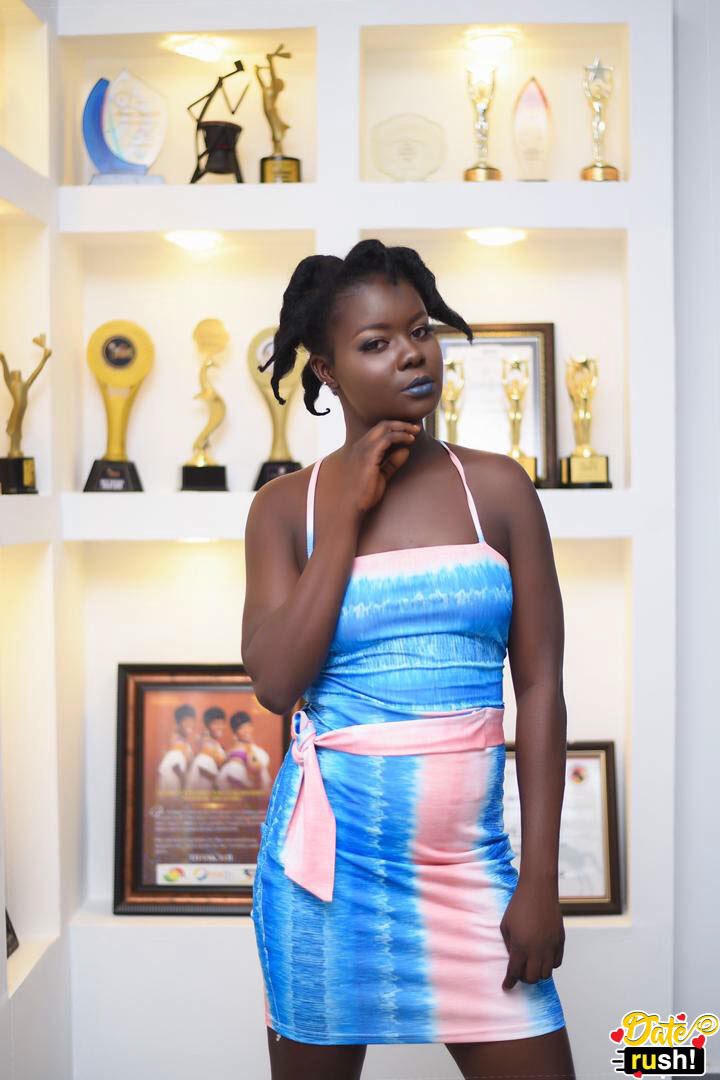 What can you say to this? Have you ever found yourself in this kind of situation? Share your experience with us. Kindly drop your comments below
Follow FamousGhana for more information.Like and Share.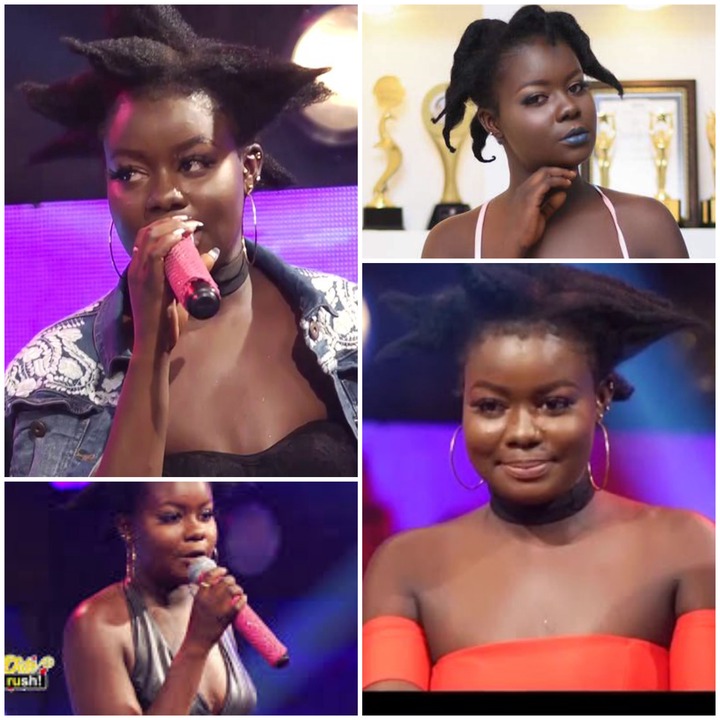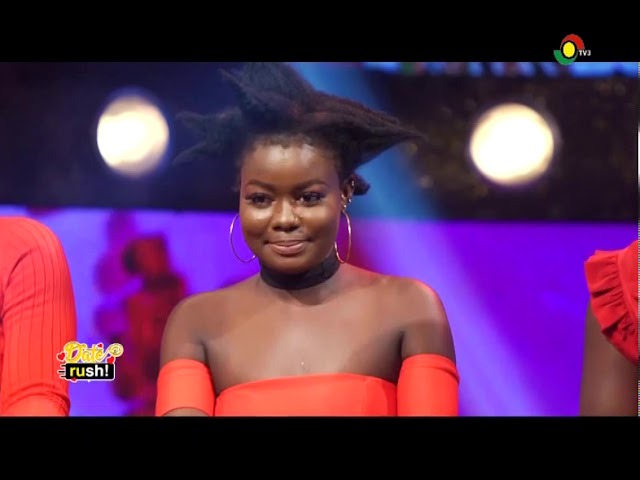 Content created and supplied by: FamousGhana (via Opera News )