Reliable
When #NoMakeup and #wokeuplikethis selfies started trending on social media, celebrities were quick to jump on board. There were plenty of fails, as some stars felt eyeliner, blush, and lip gloss didn' t count. The hashtag spawned hilarious parodies as well, like Amy Schumer' s " Girl, You Don' t Need No Makeup" sketch. But some celebs really took the plunge and posted 100% au natural pics, and the results were eye opening to say the least. Here are some celebrities who are unrecognizable without makeup.
Nicki Minaj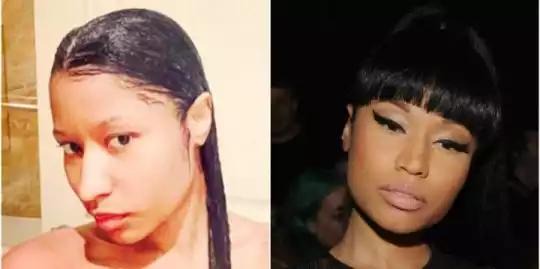 Nicki Minaj has toned her makeup down from the loud, candy- colored palette of her " Super Bass" days, but she still generally wears plenty. That' s why it' s so shocking to look at her shower selfie without the eye shadow and lash extensions that put her usual look somewhere between Cleopatra and Jessica Rabbit.
Kylie Jenner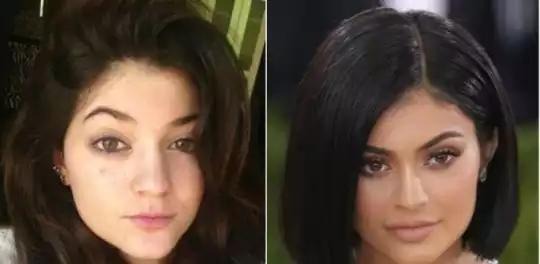 This Kylie Jenner " no makeup" pic was one of the ones that was criticized, since she clearly is still wearing eyeliner, but we included it anyway, because the nose and lips she has now make her look like a completely different person. That has to be more than just makeup, unless Revlon invented a creme base that shaves down nasal cartilage and a lip pencil that doubles as a tire pump.
Boy George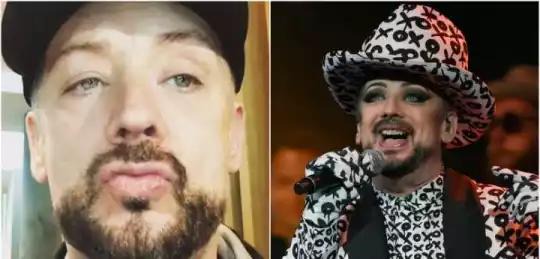 Boy oh boy! Boy George continues to age well, and is one handsome guy, even without his trademark eye cover. To mark his 55th birthday, which was celebrated in Japan while on tour with Culture Club, George took to Instagram and made a funny video. Thankfully, he gave fans a relatively rare glimpse at what he looks like without makeup and whoa. We think he could easily wander around in public without drawing a crowd.
Rihanna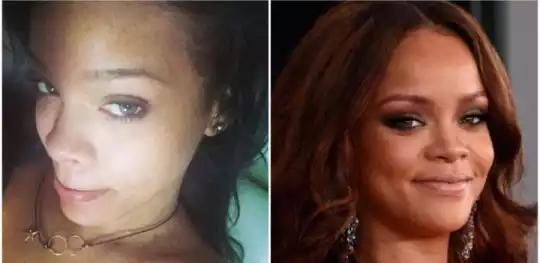 Whether she' s performing onstage or laying low in her home country of Barbados, Rihanna pretty much slays no matter what she does. However, it' s not often we catch the chart- topping performer sans makeup. This picture' s proof that you can' t hide true beauty, even behind a funny face.
Miley Cyrus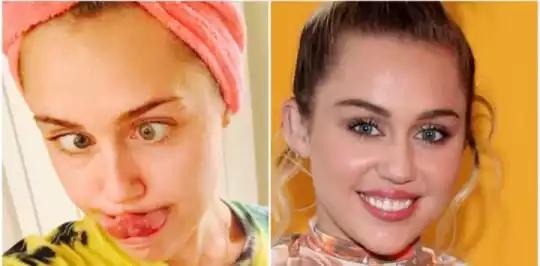 Miley Cyrus has gone through quite a few transformations in the past couple of years. She chopped off her hair and publicly denounced her Disney character Hannah Montana, twerked across a stage with Robin Thicke, only to finally land in a " Happy Hippie" phase. " Why was I wearing more makeup when I was 16 than I do now? " she once questioned in an interview with Elle. Take a quick scroll through her Instagram and you' ll find most of her selfies are makeup- free— and she seems happier than ever.
Cardi B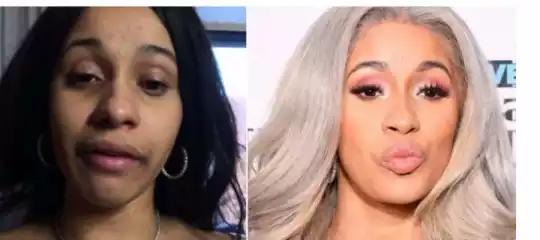 It seems like Cardi B' s fame came out of nowhere. She started gaining traction on Instagram and appeared on Love & Hip Hop: New York in 2015, and by 2017 was a history- making female rapper. These days, she' s most often seen living the dream in heavy makeup, but in October 2017 she posted a makeup- free video on Instagram, giving us a look at the girl underneath the glam.
Please don't forget to share follow and write your comment
Content created and supplied by: [email protected] (via Opera News )