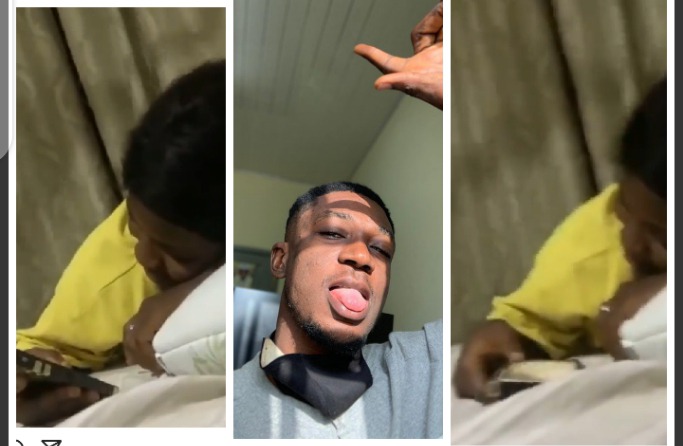 In a new video that has set social media ablaze, and quickly going viral, a young beautiful girl looks to have found herself in a difficult position, after her hard earned money exchanged hands with a closed end response, to the agreement.
Taking to the popular social media platform Instagram earlier today, the popular blogger Zionfelix reported that, the Instagram person with account handle @nanaessel_deeg has taken the money of a beautiful lady, whose name is not immediately available, and seemingly ghosted on her.
In a new video posted online, the lady who looks lost and troubled could be seen shedding uncontrollable tears, amidst trying several unsuccessful times, to reach @nanaessel_deeg with no success.
The mobile operator kept mentioning the inability to reach the said number the lady continued to reach, which indicated she has either been blocked, switched off or something similar. We currently await the accused side of the story to the matter.
Follow up for more and the entire truth...
Content created and supplied by: Dan-Vee (via Opera News )