John Dumelo is an suoerstar actor in Ghana and made a massive entrance into politics by representing the people of Ayawaso West Wuogun Constituency on the NDC's ticket. However, he was unsuccessful as he was beaten by Hon. Lydia Alhassan of the NPP. Everyone who followed the contest, confesses of it as a keenly contested one and though many were disappointed he didn't win, some also commended him for his performance as a first timer and performance, running against a contender who was financially supported by her party which is in power.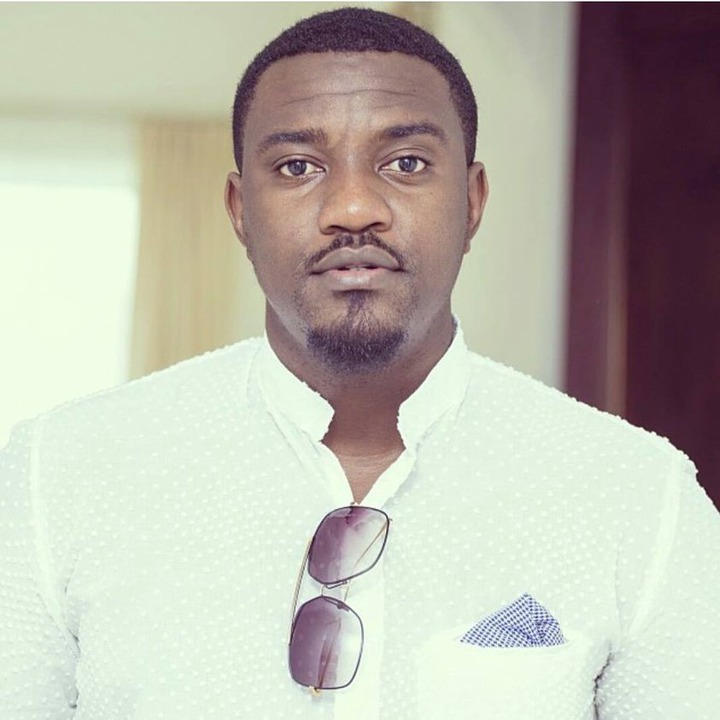 Whereas some fans were somewhat disappointed, he didn't keep on contesting the validity of the elections as he has sought to do hours after the results were released. As he, in a Facebook post, had accepted defeat and promised a bigger comeback in 2024.
In the said post, he was emphatic that, he will prove himself as one who was worth their vote in the future (obviously 2024).
However, in a recent post just yesterday, he has got political entusiats taking already. John Dumelo is a philanthropist and has travelled as far as to Sierra Leone to be a blessing to people in need. During his campaign, he donated some computers to some students also, all part of his philanthropic activities.
However, on his birthday celebration just yesterday, he travelled to his hometown in the Likpe Bala township to give health related package to the local community based health post.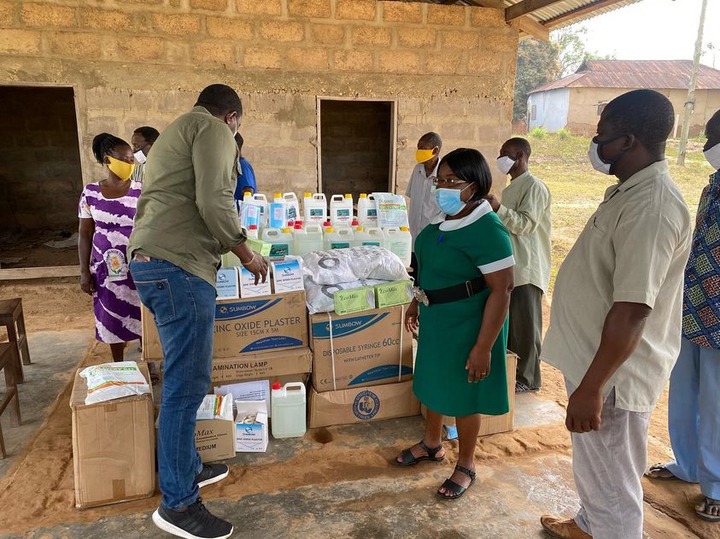 His post read:, "I celebrated my birthday this morning in my hometown Likpe Bala where I donated various medical items to the community Clinic. Some of the items include syringes, Disp gloves, Examination lamps, Face masks, Zinc Oxide plasters, Gallons of sanitizers and parazone etc.' He wrote.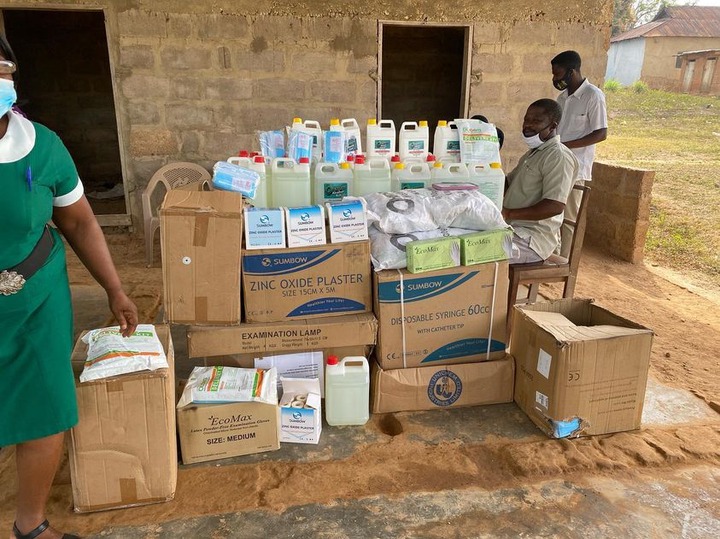 Now hear is the catch! Like Bala is a town in the Volta Region that falls into the various twins around the Hohoe Constituency that were disenfranchised by the Electoral Commission.
In an ongoing social media campaign led by the like of Kwaku Azar and Franklin Cudjke, it has been argued that, the people.of SALL were intentionally disenfranchised and calls are ripe for the EC to do the needful and create their constituency and organise their election, some.argue this year.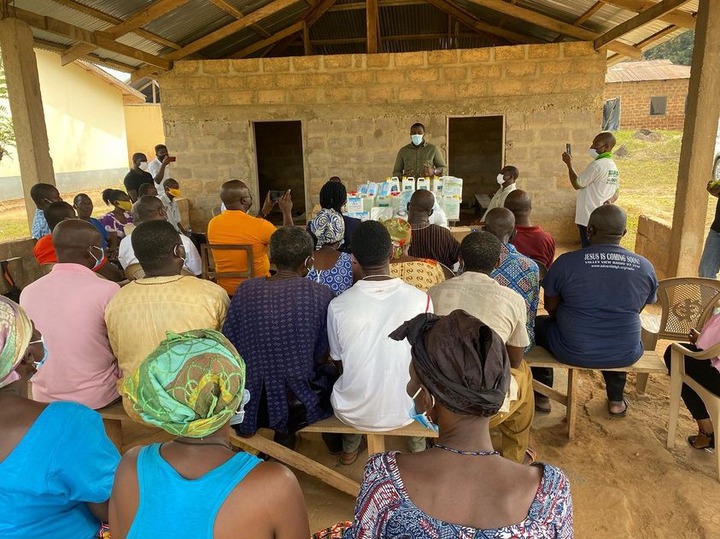 It may be politically prudent to understand that, if all this can be made posibble this year, then John Dumelo's dreams of joining the eight (8) Parliament of Ghana may not be dead and gone after all.
And as a politically intelligent person who now has tonnes of experience from Ayawaso West Wuoguon, what a strategic way to start his introduction to the people and the political space with this donation!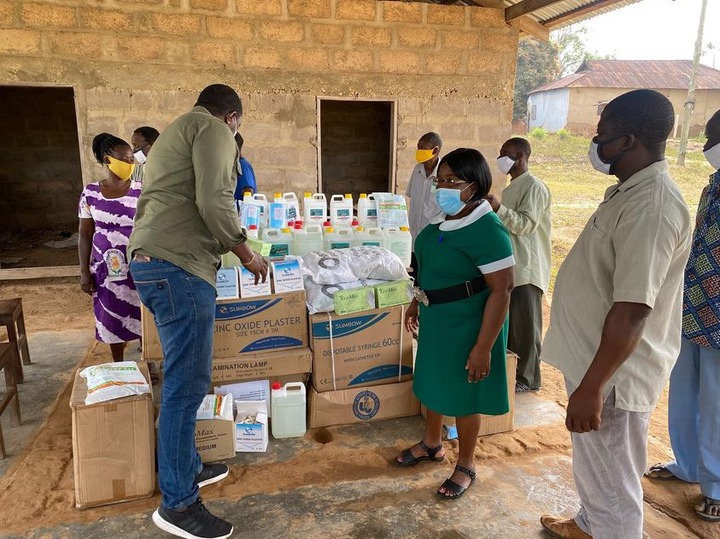 We will keep our fingers crossed and wait to see what happens. However, it must be added that, political analysts are certain that, the people of SALL will NOT be represented in Parliament in these 4years, especially when that move will affect the NPP's slimmest grip on leadership in the house as a majority group, when the Assin North MP wrote to do business with them..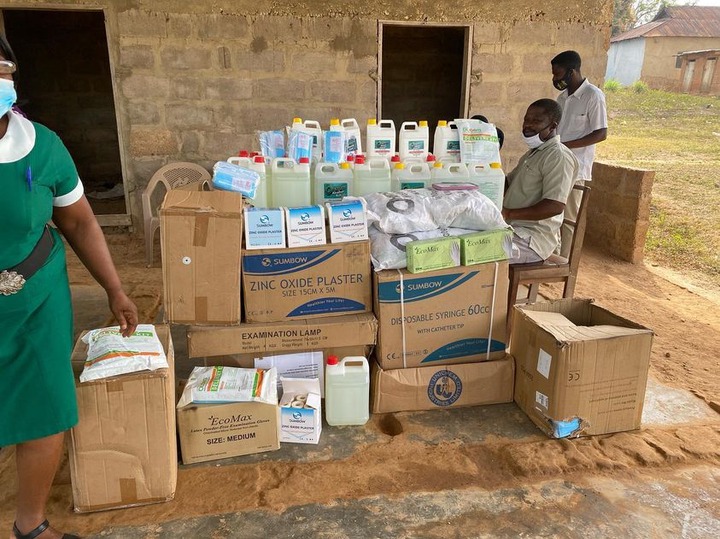 They argue that, certainly, the EC chair will not undertake this to undo Nana Addo's weak grip of the legislative arm that he so needs if he has to get their approval for any decision he has take in his last term as President, as its most likely that, an NDC candidate will easily snatch that seat.
John Dumelo was born on the 3rd February 1984 is the son of Mr. John Dumelo and Mrs. Antionette Dumelo. He is the last and only boy of three children.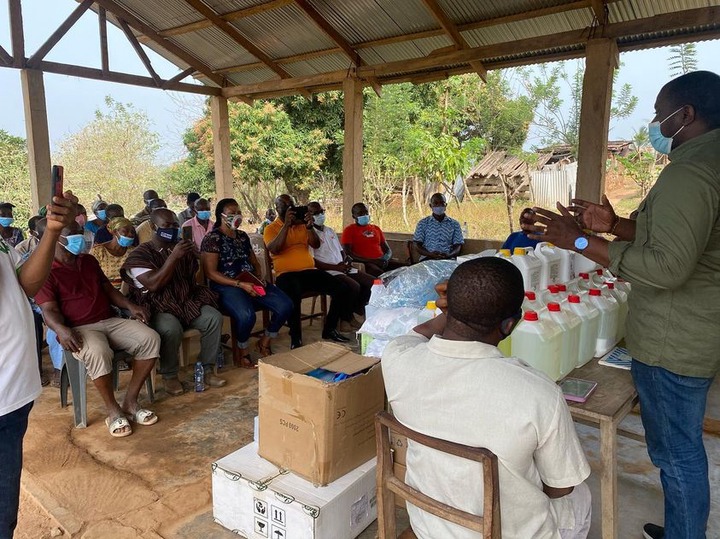 John had his primary education at Christ the King International School in Accra, Ghana, where he was selected by GAMA Film Company to play the role as a pupil in the movie "Baby Thief".
He had his secondary education at Achimota School and further studied at the Kwame Nkrumah University of Science and Technology where he read Civil Engineering. He has since featured in television series such as, "Sun City" and "About To Wed", he is fast becoming an household name in the film industry featuring in a first movie titled "The King is Mine", where he played the role of a King in 2008. Since then, he has acted in over 80 movies with elites like Ramsey Noah, Omotola Jalade Ekeinde, Ini Edo, Jackie Appiah, Majid Michel and Nadia Buari.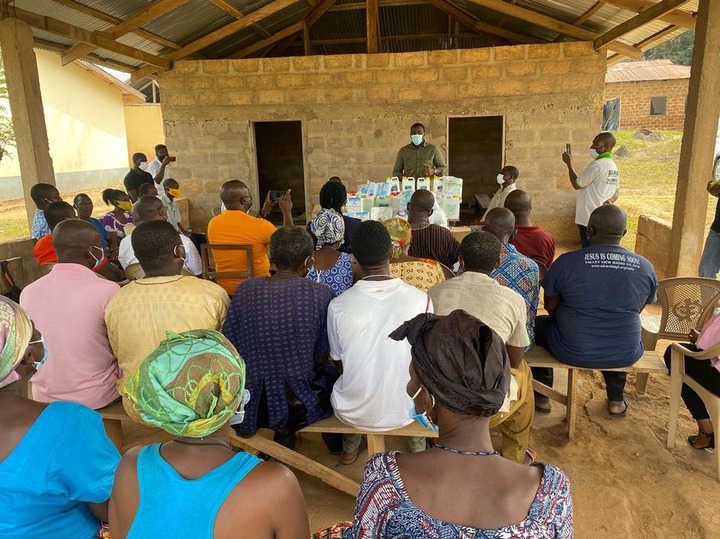 He won Joy FM's Best Ghanaian Actor in 2009. John has been nominated for Africa's Most Promising Actor by AMMA 2010 for his role in "Heart of Men," and also, another nomination for Best Actor by Best of Nollywood Awards for his role in "The Maidens." John has won Africa's Most Outstanding Actor 2011 at the Afro Australian Movies and Music Awards in Dec 2011 in Australia.
He also won the Best African Actor Award at the African Entertainment Awards in April 2012 in Malaysia. He recently did a Hollywood movie with Hollywood star Kimberly Ellis in Ghana In spite of his popularity,
John remains humble and modest: "You know some people can get carried away when fame and fortune knocks on their door, making them lose focus of who they are and where they are coming from. I want to work hard to avoid that," he said. He is a great philanthropist, giving back to the society through charity.
Content created and supplied by: MrsBabie (via Opera News )