The deadly pandemic has struck many homes especially the rich and more privilege families in our societies. 
The virus is spreading at an increasing rate whiles COVID-19 safety protocols are been flouted by many Ghanaians at a faster rate.  
Currently, Ghana has recorded over 5000 COVID-19 active cases with over 416 regrettable death. 
Please wear your mask. The virus is real. 
On February 4, 2021 the famous television hostess and journalist, Oheneyere Naana Dansoa popularly known in the media industry as Gifty Anti cautioned Ghanaians about the impact of COVID-19 on 'ordinary' citizens. 
She asserted in her Facebook post that Ghana has lost 40 affluent people from the beginning of the year. 
However, she didn't mention the names of the dead in her post.
She wrote that 
"As you step out today, know this !!From January 1 to February 2. 2021, Forty popular and affluent Ghanaians have died from Covid 19!! Forty popular and affluent people!! 
As for the number of other 'Fellow Ghanaians' we don't know the numbers. 
Please mask up"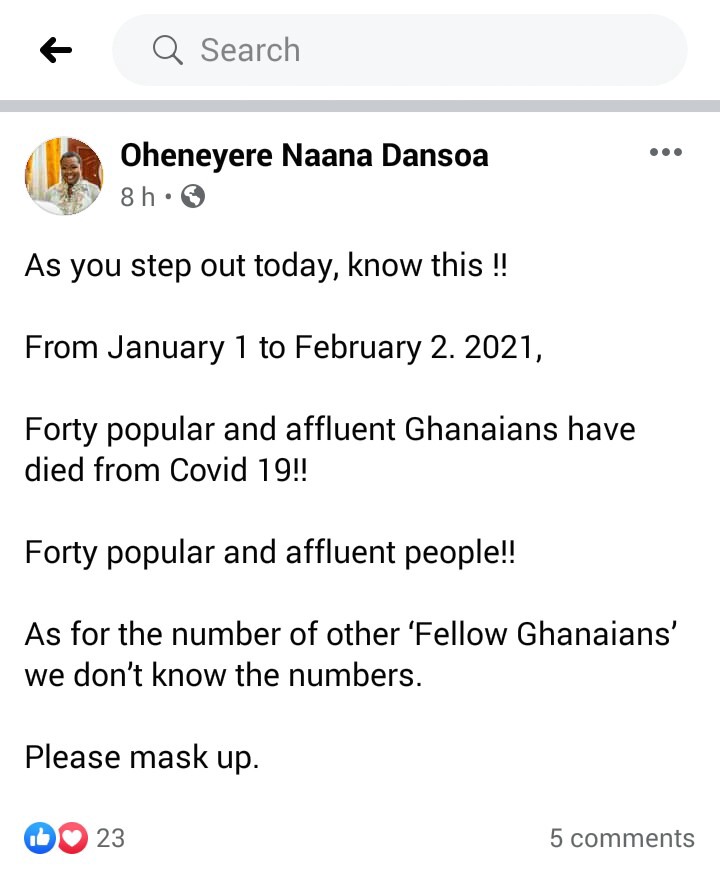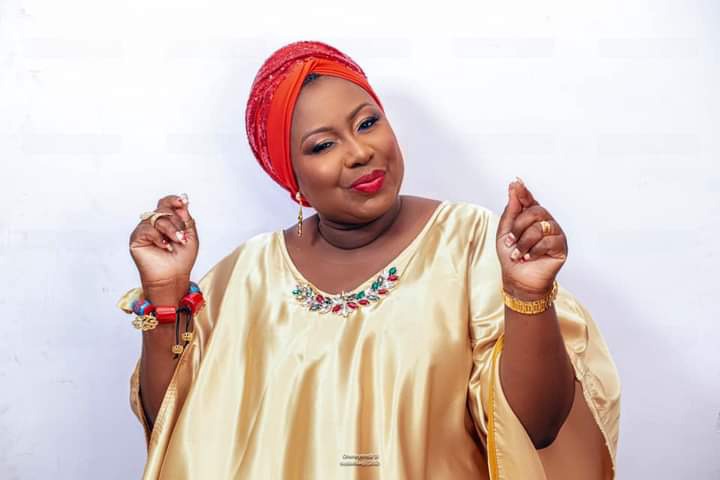 Content created and supplied by: KojoGh_News (via Opera News )