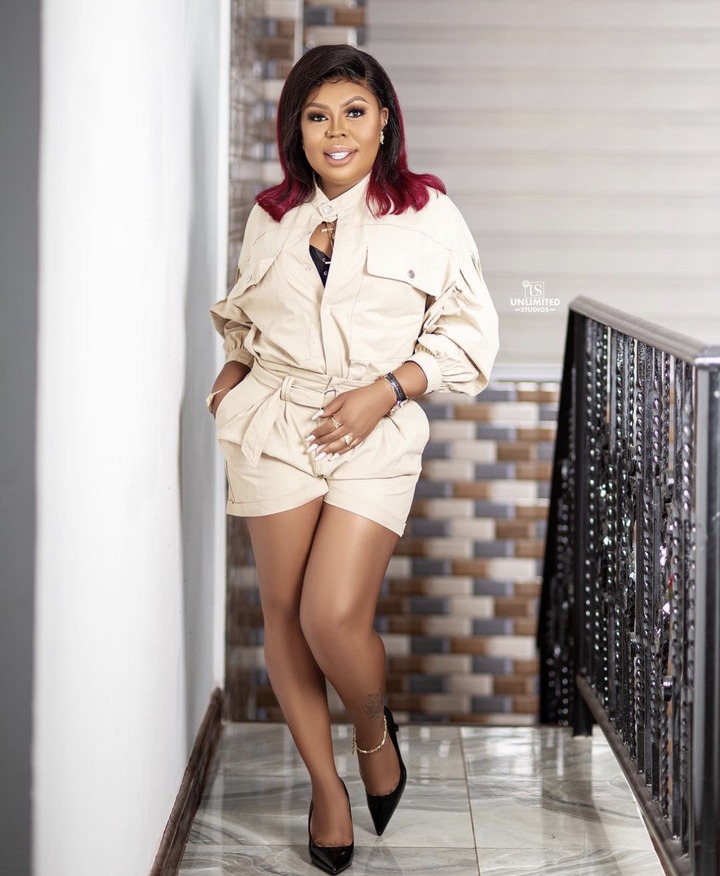 The reasons why popular comedienne Afia Schwarzenegger has kept mute for the most part of this year is still a mystery that needs to be unravelled. The staunch supporter of her own self and her three kids is noted for her outspoken nature and it baffles people's state of reasoning to have her keep quiet for almost a month! What is actually happening to the mother of global controversies?! Is she sick or she has decided to stay off the internet lenses for a while?
Personally, I think another possibility could be in line with her new ambassadorial roles. For all you know, she is disciplining herself on social media because she has probably gotten a new product she is promoting which bares her from being overly loud on social media. But, what can actually tame the "almighty" Afia Schwarzenegger? Like seriously?
Well, let's keep our fingers crossed and watch out for what she has up her sleeves all this while. What do you make of this? Please share your thoughts with us.
Content created and supplied by: Ghanashowbiz (via Opera News )