Karishma DeQueen Bags Another Top-notch Award In Nigeria To Boost Her Place In Africa And Humanity.
By: AB Lincoln WondaBoi | The Lincoln's VOICE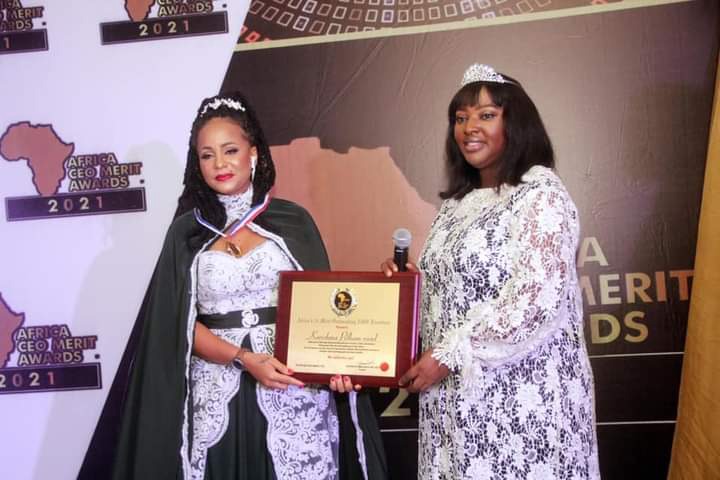 Karishma Pelham Raad Also Known As Karishma DeQueen Is A Famous Liberian On Air Personality, Comedian, Humanitarian, Influencer, And More To That She's An Actress.
On Friday March 26th, Karishma DeQueen Bags Top Recognition Award "AFRICA'S MOST OUTSTANDING NGO FOUNDERS" At Africa CEO Merit Awards In Nigeria.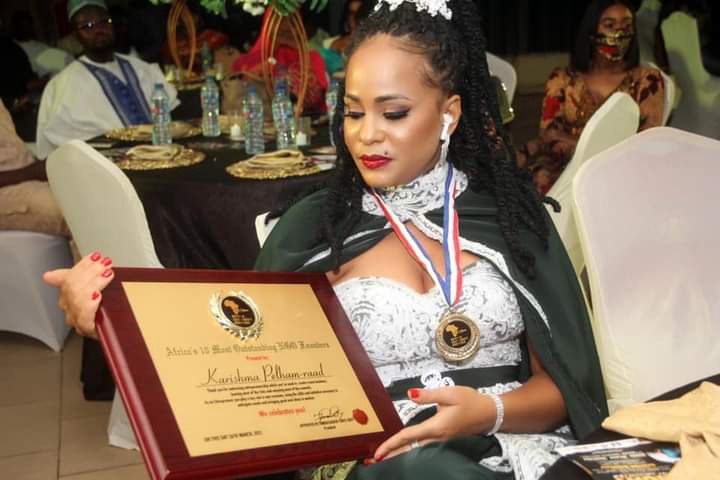 She's The CEO Of HRH Charity Foundation That Has Served Many Less Privileged Liberians At Large. At The Awards Ceremony, In Attendance Were Top Personalities Gracing The Occasion.
Karishma DeQueen Presented King Tonto W.C Dikeh(Famous Nigerian Movies Actress), Award As One Of "AFRICA'S TOP 10 OUTSTANDING NGO FOUNDERS" At The Africa CEO MERIT AWARDS 2021 In Abuja, Nigeria.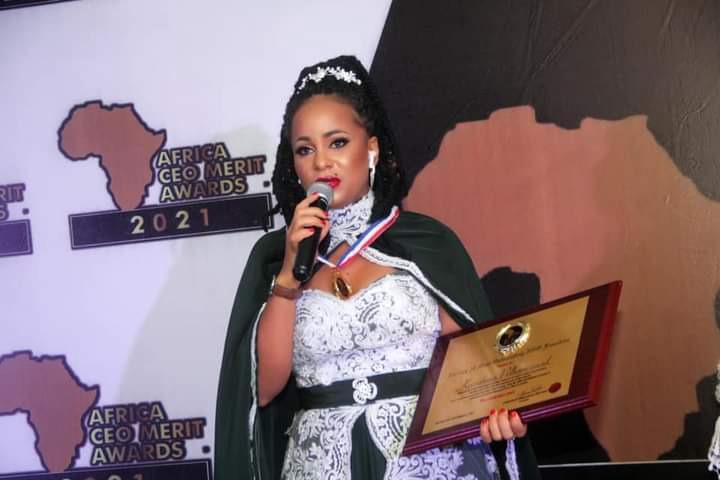 Karishma Pelham Raad Who Is Also Vowing For The Representative Post/Seat Of District 10 In Montserrado County, Monrovia Liberia Took To Her OFFICIAL Facebook And Instagram Accounts To Thank And Appreciate The Awards Organizers, Her Fans, And We'll Wishers.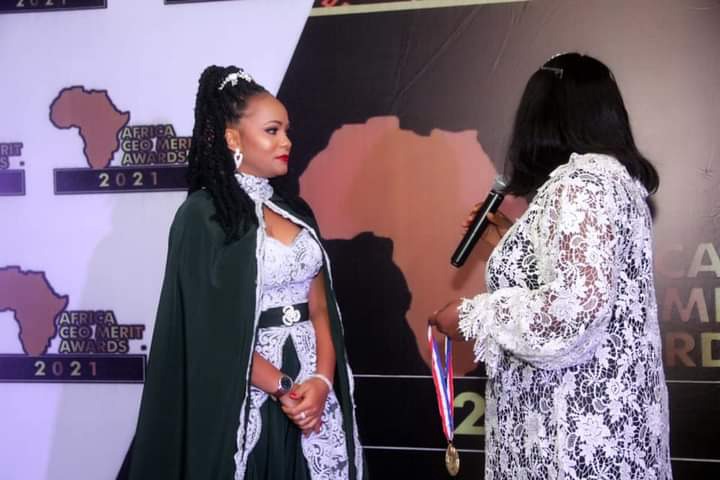 See What See Posted Below 👇
I am extremely overwhelmed and elated to receive this prestigious award Today here in Abuja, Nigeria as one of "AFRICA'S MOST OUTSTANDING NGO FOUNDERS". To me, this award belongs to everyone that sees it as an obligation to assist the underprivileged community and less fortunate sector within my country(Liberia) and the world at large.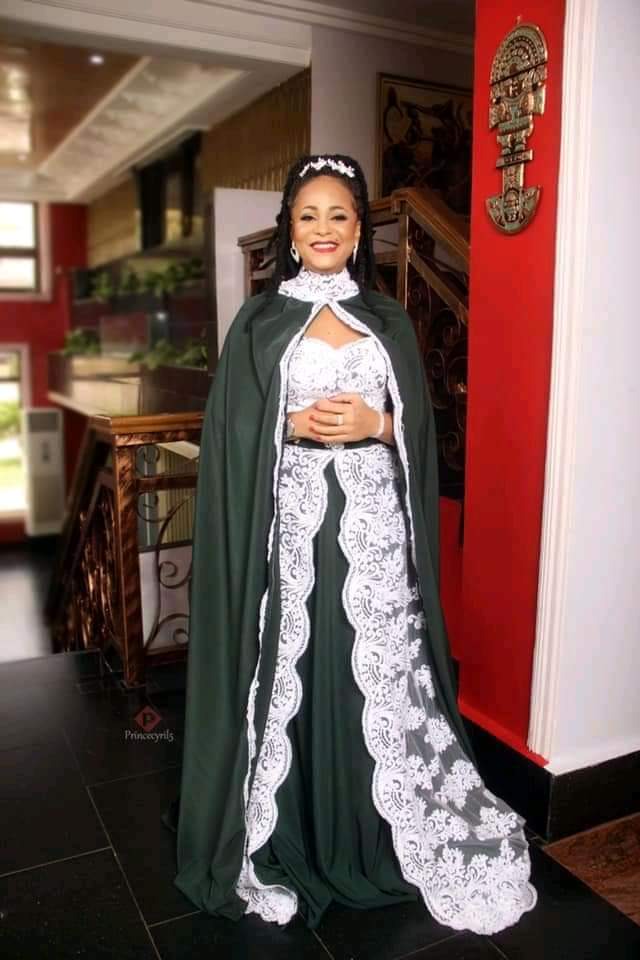 This award served as a motivational symbol to the HRH Charity Foundation as a way to continuously impact society positively. With our local and international partners and donors support that we're seeking through generous contributions from fellow humanitarians and philanthropists, we will continue to commit ourselves to feeding the venerable children, providing scholarships, and giving hope to those that feels society has forgotten them.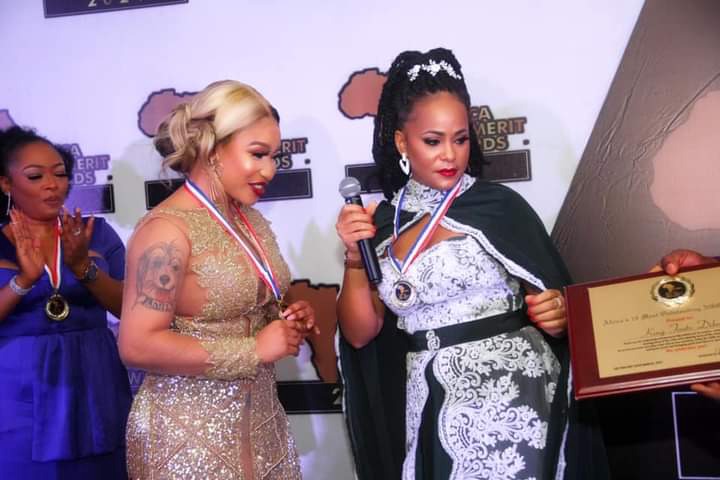 I want to express my heartfelt gratitude to the organizers of the CEO Merits Awards for the recognition and great job they're doing for humanity. With cohesiveness, good heart, assisting each other and valuing human dignity, we can make the world a better place for us all.
Congratulations To The HRH Charity Foundation Team Amb Djweezy D Boss, Henrietta Hnedy Coleman, Sagacious Trust Wilson , Esa Swaray and to the ENTIRE ROYAL ARMY 🙏🙏✊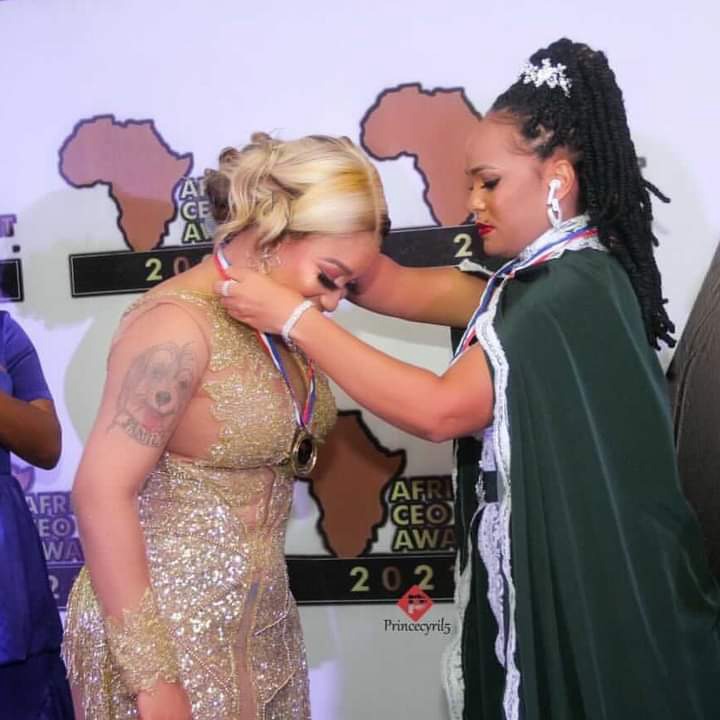 Africa CEO Merit Awards🇳🇬🇱🇷
#youarenottooyoungtolead✊🗣
CONGRATULATIONS AGAIN KARISHMA PELHAM RAAD..
KEEP SOARING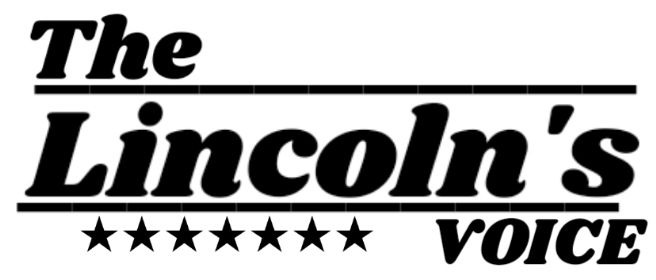 Copyright © 2021 | The Lincoln's VOICE
Content created and supplied by: the_lincolns_voice (via Opera News )