I've been on safaris in Africa and learnt a lot from experts, as well as seeing and hearing about what I saw in person. The best explanation I've heard is that animals, especially predators, concentrate their vision on movement tracking (which is a scientific fact) rather than information on their preys.
As a result, they only see one thing when they see an open safari vehicle full of people: a big beast with some appendices on top (heads). They are uninterested in hunting huge, potentially strong beasts, as well as other large animals such as adult rhinos and elephants, since they know the effort is not worth it. They don't scare humans because they are scared of them.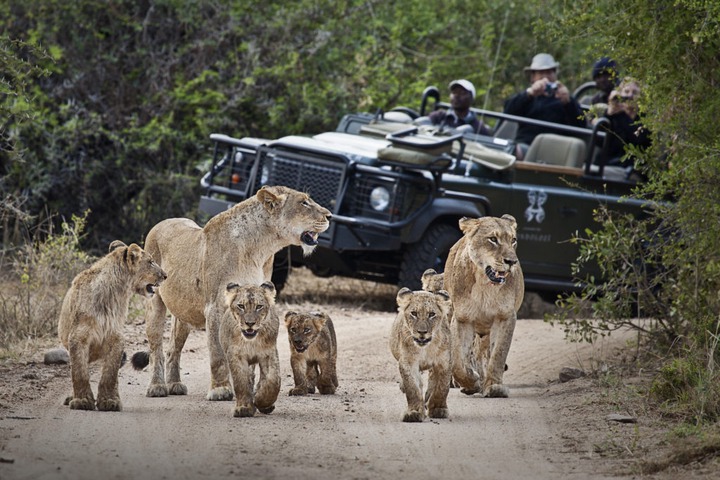 However, since apex predators like lions and even leopards are relatively intelligent and curious animals, all of your attention is needed. If someone stands up and distinguishes himself from the rest of the "beast mass," the predator will be curious and uncertain whether that individual is a member of the big beast or something else completely different, and it may investigate or strike.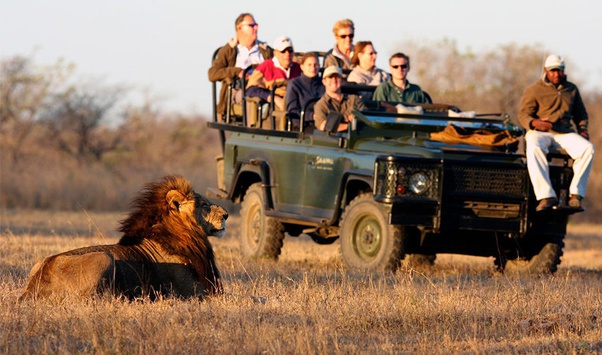 We can all imagine what will happen in the event of an attack. Many tourists can lose their nerve, stand up, and even flee if it begins to investigate too closely.This is the worst mistake because the predator will think it is a prey and will begin chasing (hunting reflex), and predators move much faster than we do.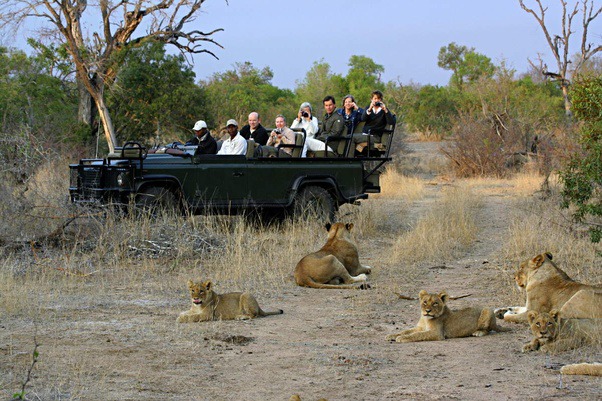 Given this, local guides usually advise passengers to remain seated and silent, only watching animals when they are close by. They teach you not to stand up, shake hands, or, worst of all, leave the safari vehicle. In this scenario, the animal will be certain that you are not a member of the big beast and will find that you are the ideal size for a prey.
Some private game reserves, on the other hand, do not reveal that, in order to preserve the tour's "savage aspect," they "prepare" the animals to become accustomed to human presence, especially when an open safari vehicle is used.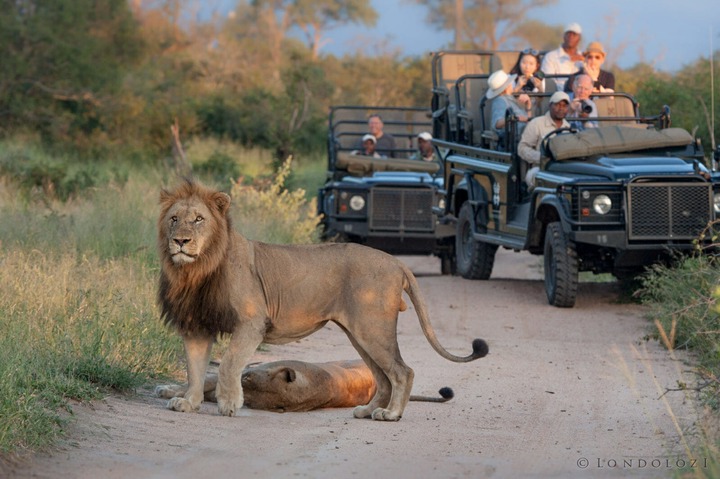 They get the animals used to the safari vehicle and people before opening a new game reserve or when new animals are purchased (yes, they do buy animals from other places to populate or replace casualties, so there is plenty to see by tourists), by running close to them on a regular basis before the animal is used to the vehicle and people and does not display aggressive behavior.
They keep doing it until the "big beast" has become a permanent feature in the landscape.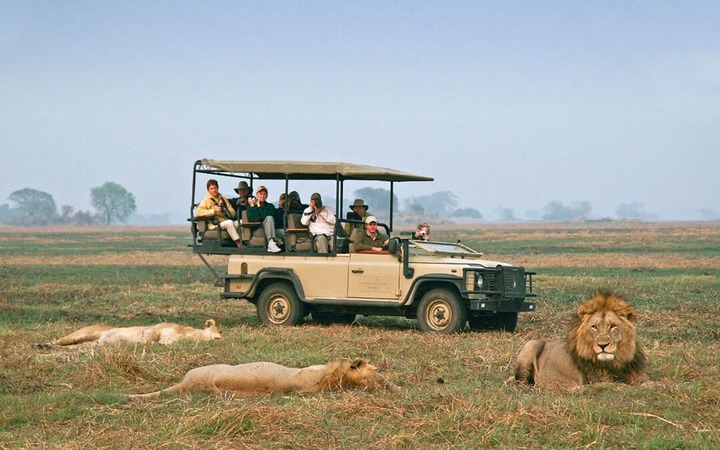 However, if a pride of lions persists in being violent toward humans, causing the reserve to lose revenue, the reserve can resell or even shoot the rebels. Isn't it sad? This has received little attention, which is bad for industry.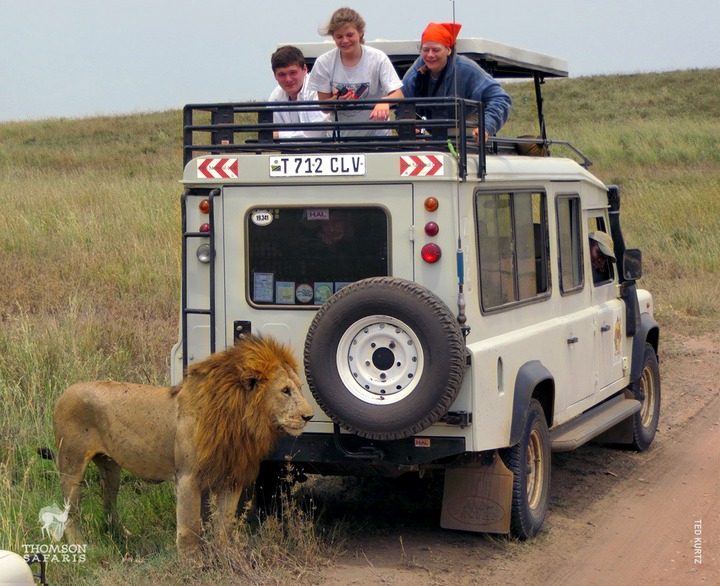 This is so true that in wild reserves, all changes: open safari vehicles are no longer permitted, and guards are needed to bear rifles at all times. Unfortunately, fatalities do occur from time to time, and it is normal for companies and even governments to avoid sharing details as much as possible. It's not good for company.
Content created and supplied by: AccraBlogger (via Opera News )