Many people believe that snake women are genuine. They exist in many cultures. For example, Echidnas and Nagas. And in Egypt was discovered a snake woman.
The snake woman looks very beautiful and some of you probably won't believe that the image is real. It is 130% real and genuine. A group of tourists found her. She was laying on the ground in this pose.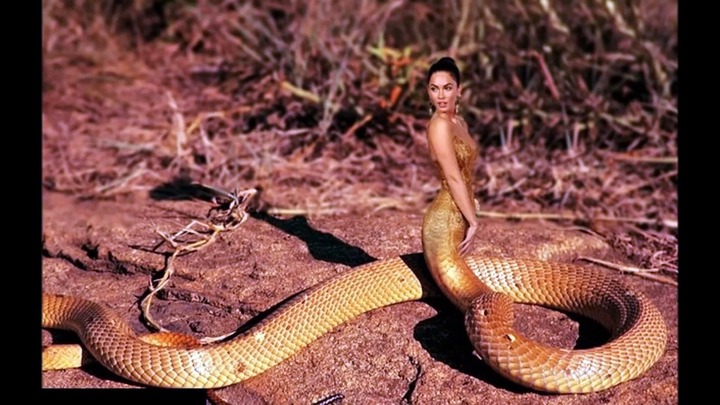 She was amazed... probably she saw people for the first time and she was not afraid of the tourists. The tourists took a photo of her and gave her bread and water.
She ate the bread but did not drink the water.
One of the tourists there told her "do you speak English" … They asked her these sentences several times and finally she said "aya heemu naga"
That was not a human language but the last word is "naga" which is very interesting and means STRANGE.
So ladies and gentlemen please do we believe that snake humans are real and exist in our land or it is a fictional story that has gotten people to be it to be true.
The picture was given 130% of it being genuine so what do you say. Do you believe it is true?
Please don't forget to like and give you a comment and also share it with people.
Thank you.
Content created and supplied by: Edifnews (via Opera News )