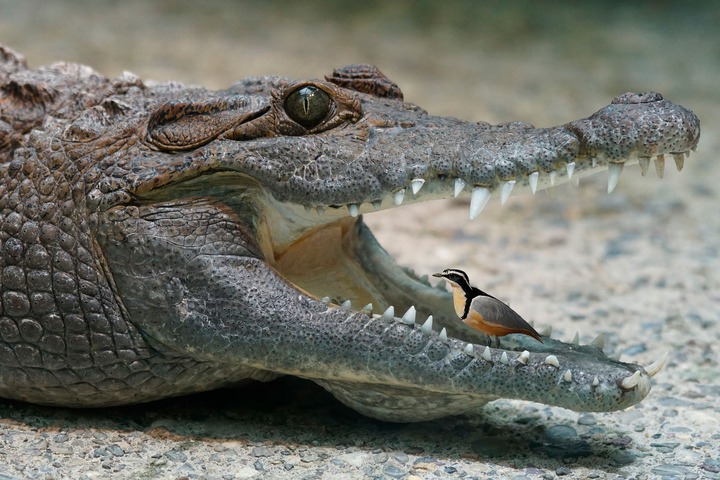 As long as you are human, you should have one way or the other been amazed at certain things that exist in nature. You observe certain things in nature which makes you wonder the kind of being our "Creator" is. Take another look at the image above, what do you think is about to happen? I bet anyone reading this without prior knowledge of the relationship crocodiles have with this particular bird would be forced to say the crocodile is about to make a meal out of the bird. Well, if that were the case i wouldn't have written this article, because it would be quite obvious. The bird inside the crocodile's mouth is called "The Egyptian Plover Bird".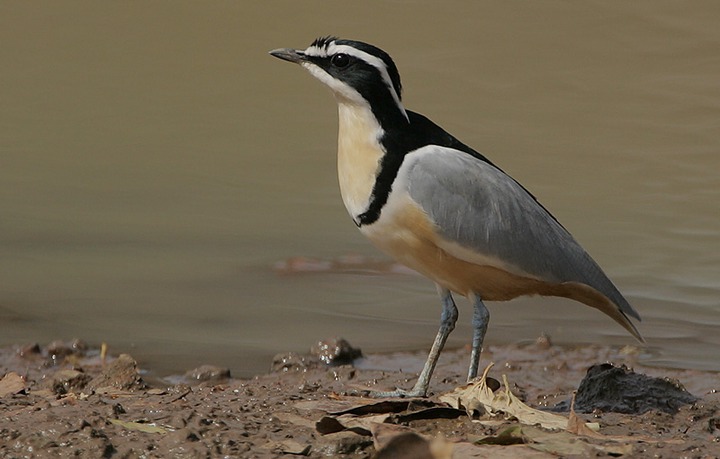 This particular bird is found in Africa, as the name " Egyptian" denotes, and are known to live in pairs or in small groups near water bodies. Would you believe me if i said this bird has a task of cleaning the teeth of crocodiles without being devoured? Egyptian plover birds happen to pick out tiny bits of food stuck in the teeth of crocodiles in order to prevent these crocodiles from infections. On the other hand, the plover bird also gets her nutritional requirements by doing this. Many of these relationships exist in nature, and the general term given to them is "Symbiosis"_ an evolved interaction or close living relationship between organisms from different species usually with benefits to one or both of the individuals involved.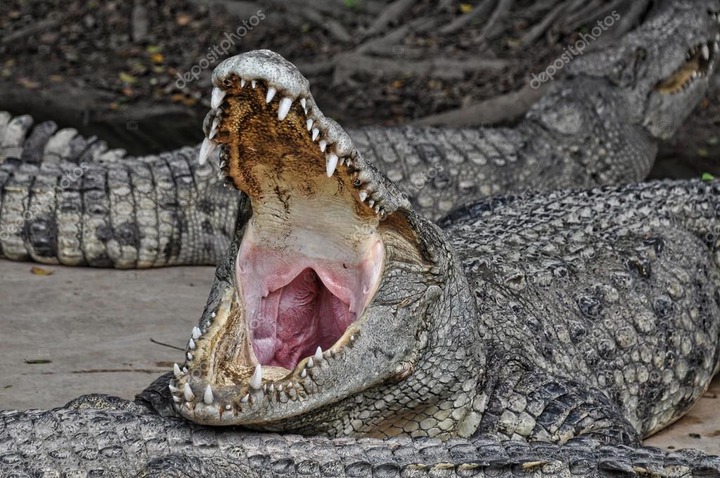 When a crocodile lies with its mouth wide open, the plover bird recognises it and then sets off to do its bidding.They get in the mouths of these crocodiles, eat the food and then fly away. The plover bird gets her food and the crocodile, his mouth cleared. Crocodiles have got very powerful jaw muscles and can keep their mouths open for a long time which enables the plover bird enough time to do her dental duties. This form of symbiosis isn't seen everywhere since these birds are found in Africa_ crocodiles located near the River Nile are those known to benefit from it.
Content created and supplied by: SirYorm (via Opera News )