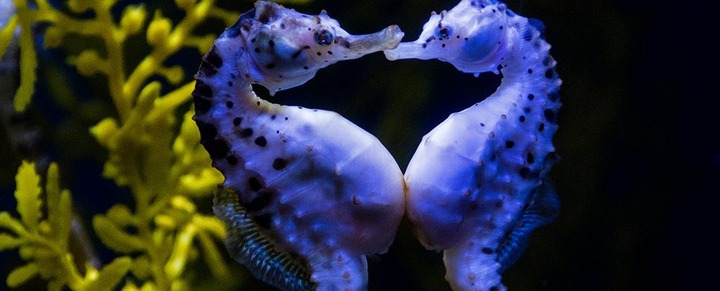 Our Creator happens to be exceedingly marvellous in various ways, especially His crafts. If you haven't yet noticed this fact, you probably are not well informed_ it is very conventional that amongst His creations, it is the females that are burdened with the responsibility of bringing forth the young. That is, they are those in charge of ensuring "Continuity". As if the mere process of bringing forth young one's of the same kind isn't complex, there happens to be a species of organisms whose males are rather in charge of procreation.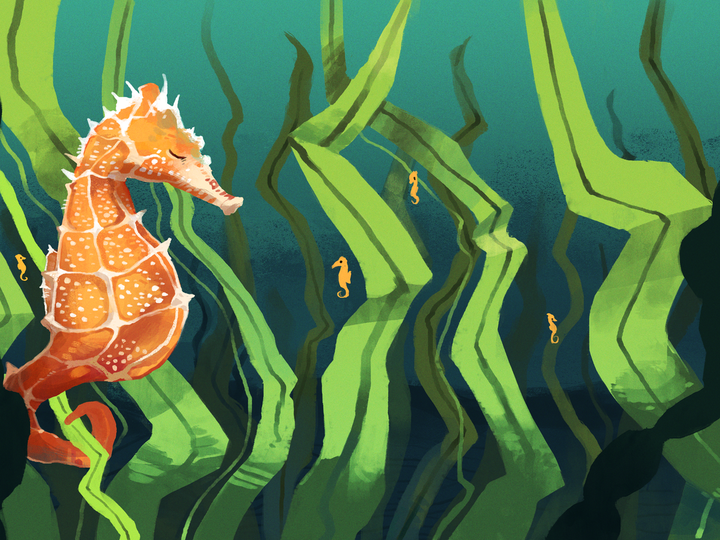 In all of the vast animal Kingdom spanning our planet, seahorses( and their seadragon relatives) are the only species whose male members give birth to the young ones. After careful observation, scientists were able to notice certain processes involved _ they observed that after a period of courtship between the male and female seahorses, the females deposited their eggs into the males brood pouch where it was fertilized.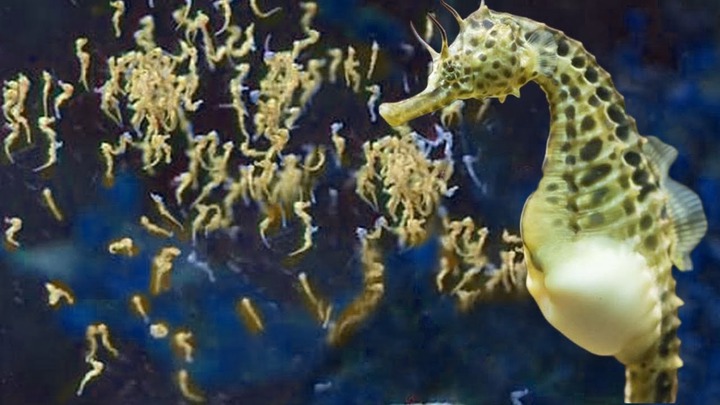 When the males are ready to give birth, the abdomen opens and contractions help expel the young ones from inside the male's pouch. Male seahorses are known to give birth to thousands of babies at a go. They are one of the very few wonders that nature truly possesses, you didn't know some male organisms reproduced,did you?
Content created and supplied by: SirYorm (via Opera News )