Wild animals as their name suggest will forever be wild animals no matter what you do. Some people have been staying with wild animals and we sometimes hear the outcome, at times they will kill their owners, that's the most we've been hearing.
Hyenas on the other are wild animals that can chew very well because they have sharp teeth. They can make hole in an elephant just by chewing that area for long with their sharp teeth. Let's get started with the main reason why we came here.
An African man is living with a hyena in spite of the fact that it's very dangerous. He sleeps on the same bed with it, in the same room, the hyena is always with him wherever he goes. He locks the hyena with on the mouth with a chain anytime he goes out with it.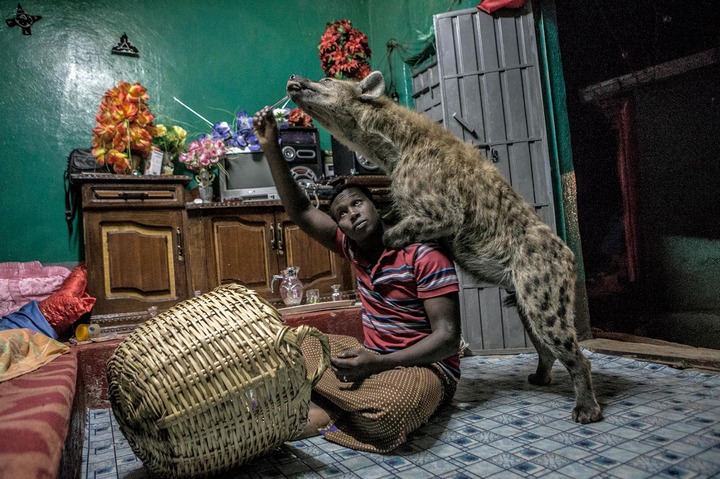 After his wife demise Not long ago, he was living with his wife and the hyena also. He one day left his wife and the hyena at home and went to get some stuffs. Upon reaching home, he found the hyena chewing his wife in their room. He sacked it and went for his wife but she was more than dead.
After his wife's death, he is still living with the hyena even when he knows how dangerous it is. He claims he knows how to tame the hyena and control it and it won't even try hurting him but if it will, he can control it.
What is your think and suggestion of it?
Content created and supplied by: leonardevans200 (via Opera News )