Welcome to another outstanding article on the natural environment, specifically the adorable nature of animals around us. Don't hesitate to hit the follow button for more updates.
Killer whales are apex predators, meaning they have no natural predators,making it the true ruler of the sea.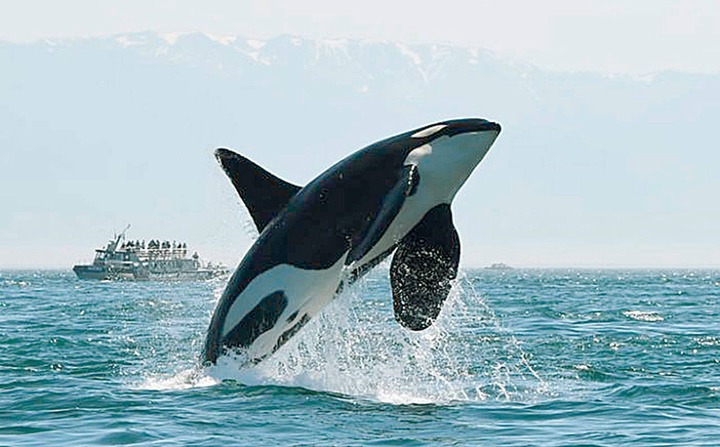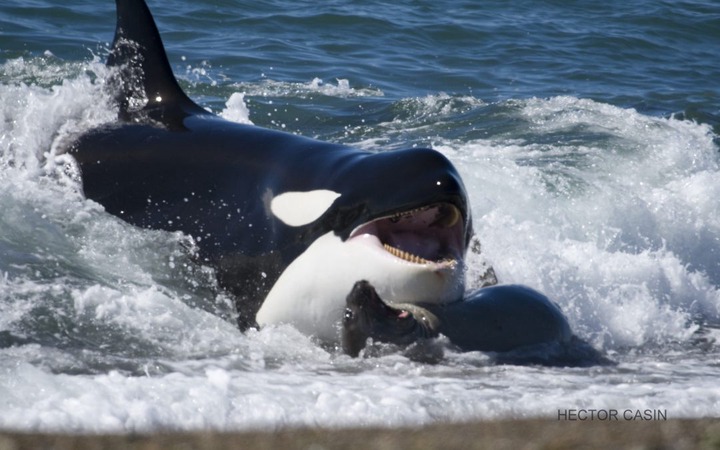 Killer whale ,also known as the orca can be found in each of the world's oceans in a variety of marine environments, from Arctic and Antarctic regions to tropical seas, except the Baltic and Black seas, and some areas of the Arctic Ocean.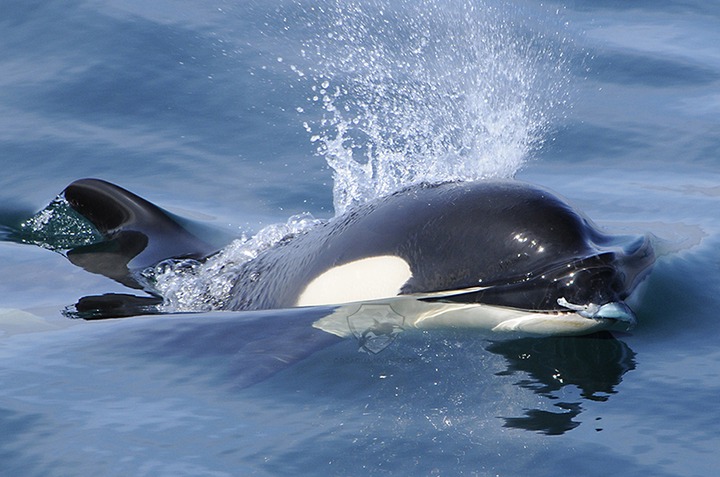 The orca is a toothed whale belonging to the oceanic dolphin family, of which it is the largest member.The killer whale weighs from about 1,400 kg to about 5,400 kg in mass and ranges from about five meters to about eight meters in length.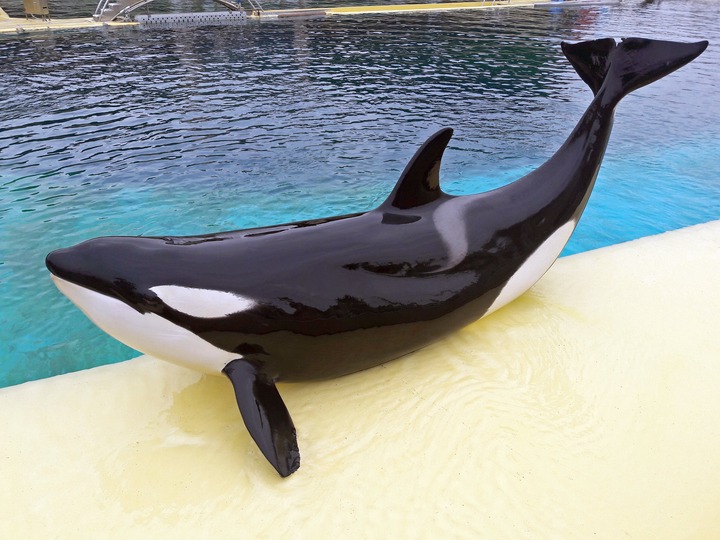 The killer whale has a maximum swimming speed of about fifty-six kilometers per hour. The orca can live up to twenty-nine years in captivity. Their gestation period is about fifteen to eighteen months.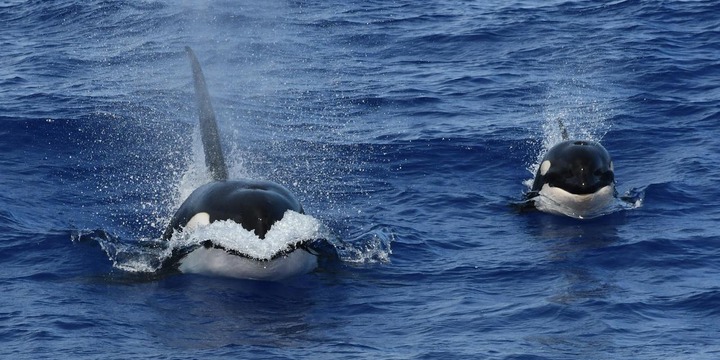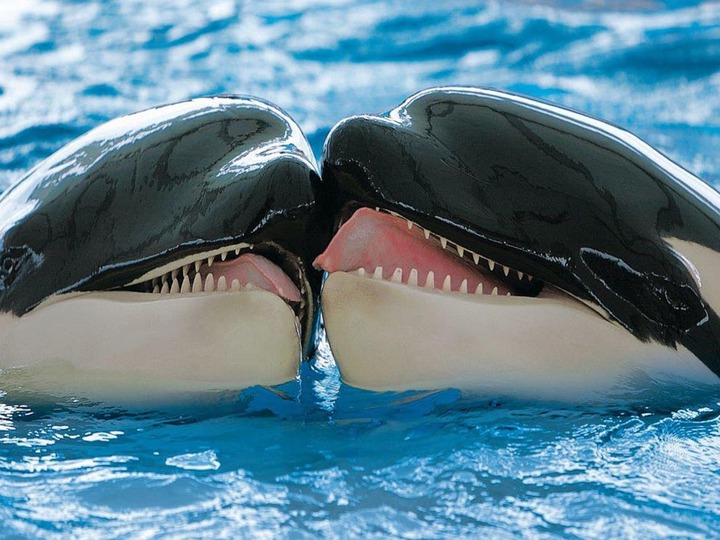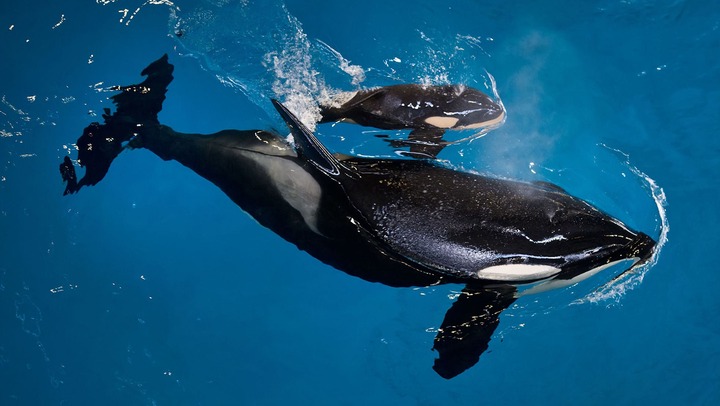 They hunt in packs, much like wolves, which are also at the top of their food chain.The orca eats about two hundred and twenty-seven kilograms on average each day. Killer whales spend most of their time at shallow depths,but occasionally dive several hundred metres depending on their prey populations, despite the high diversity of prey.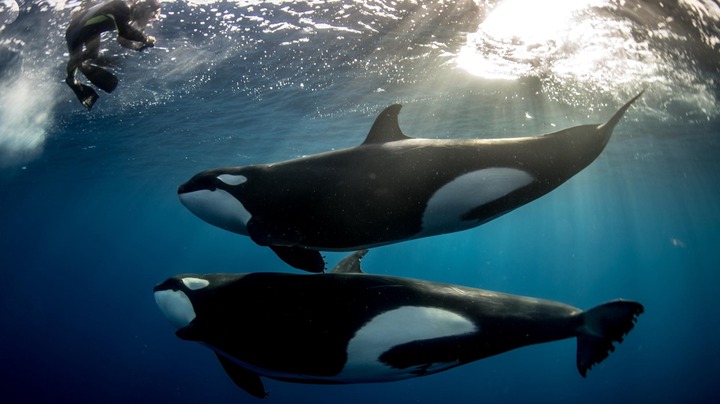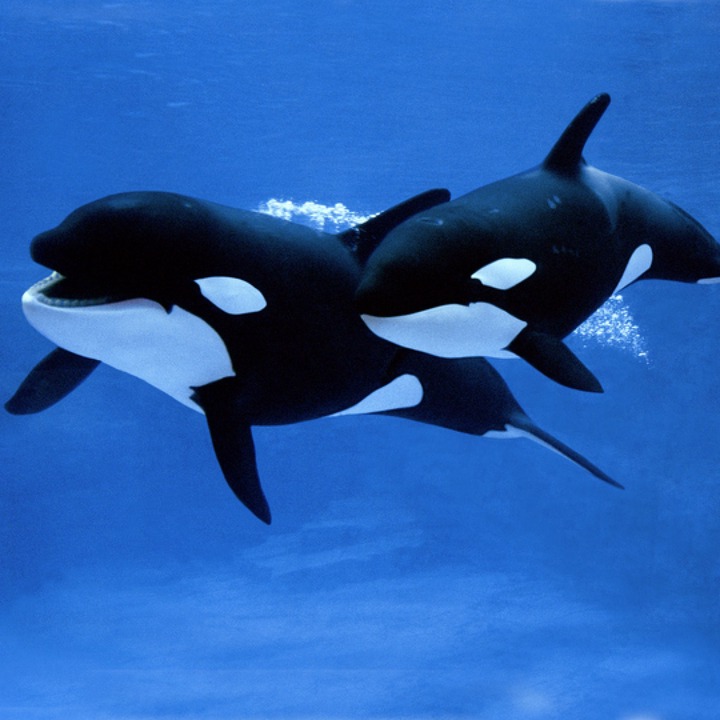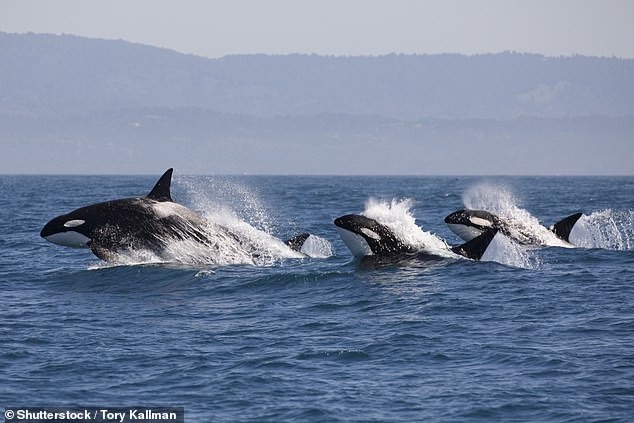 The orca preys on a variety of creatures, including fishes, seals, sea lions, sea otters and Walruses. It also preys on whales, They have been known to work in groups to attack blue whales.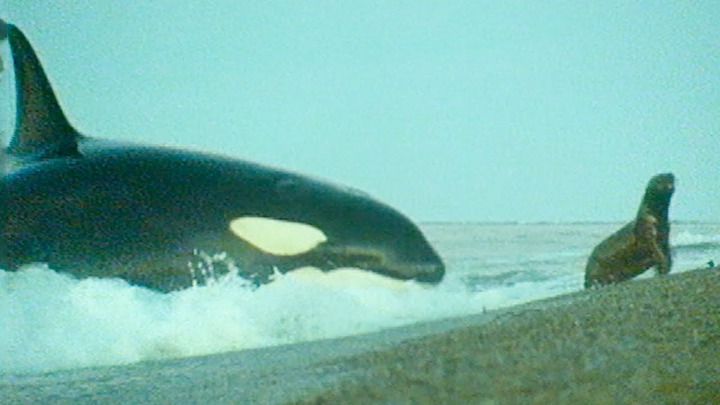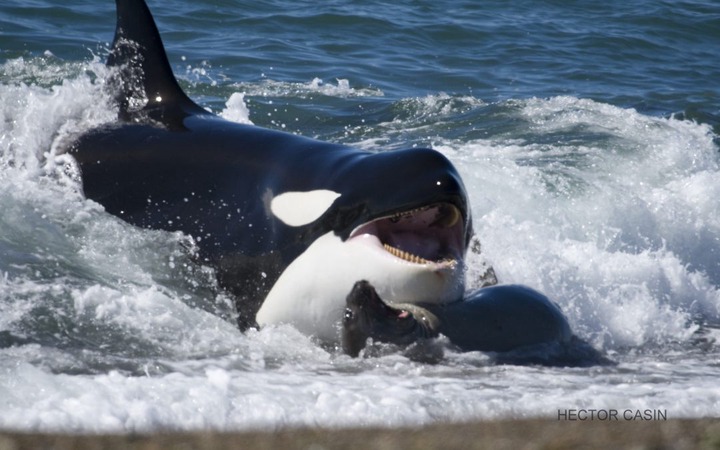 When hunting, the orca force the herring into a tight ball by releasing bursts of bubbles or flashing their white undersides. They then slap the ball with their tail flukes, stunning or killing up to 15 fish at a time, then eating them one by one.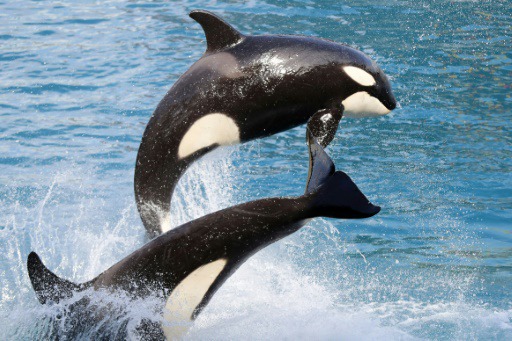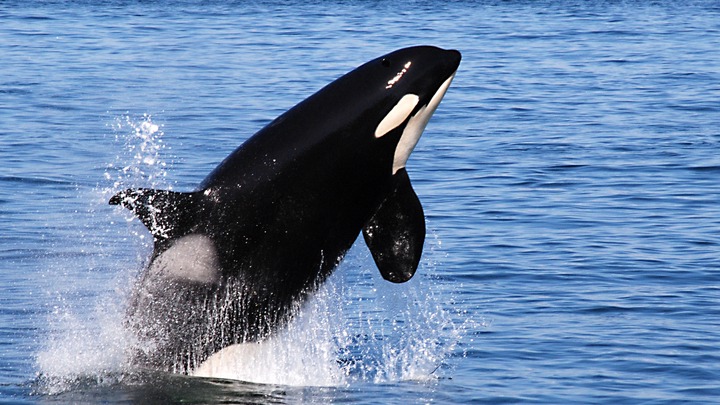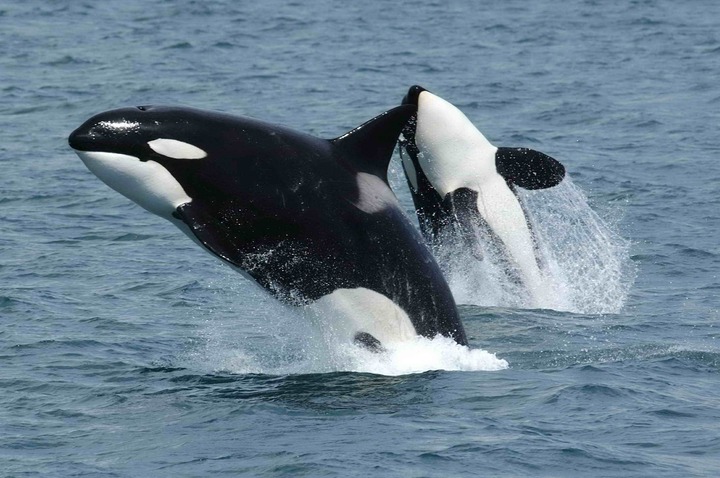 Herding fish before stunning them with tail strikes is one of many ways in which these predators hunt their prey. As highly intelligent predators, killer whales also work together in coordinated attacks to create waves that can knock prey off floating ice into the water.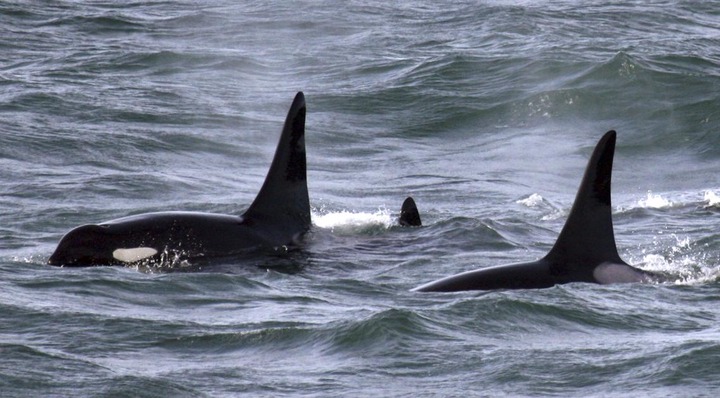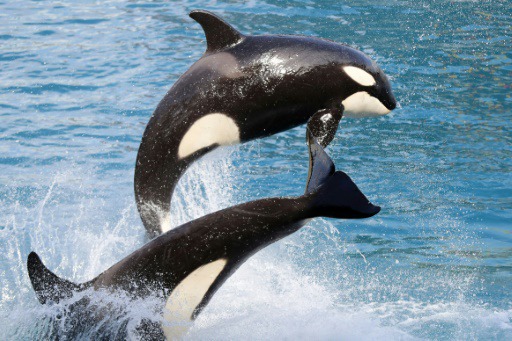 In order to avoid injury, orcas often disable their prey before killing and eating it. This may involve throwing it in the air, slapping it with their tails, ramming it, or breaching and landing on it.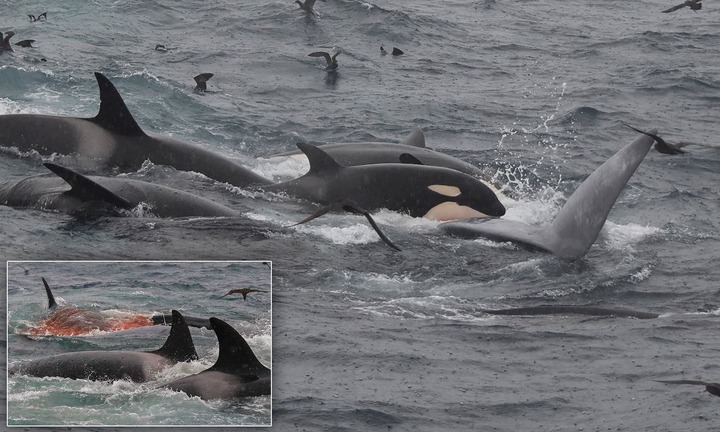 The orca's eyes are on each side of its head, just behind and above the corner of its mouth, and in front of its white eyespot. The orca's eyes are about the same size as the eyes of a cow.The eye is located just below and in front of the eyespot.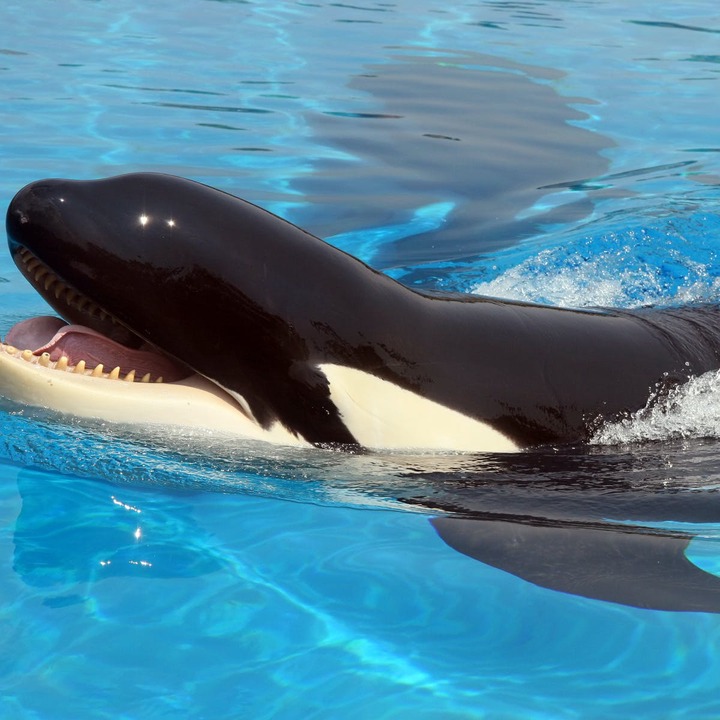 Killer whales have excellent eyesight in and out of the water. They also have a well-developed sense of hearing. And like other cetaceans, killer whale receive sound through receptors in their jawbones.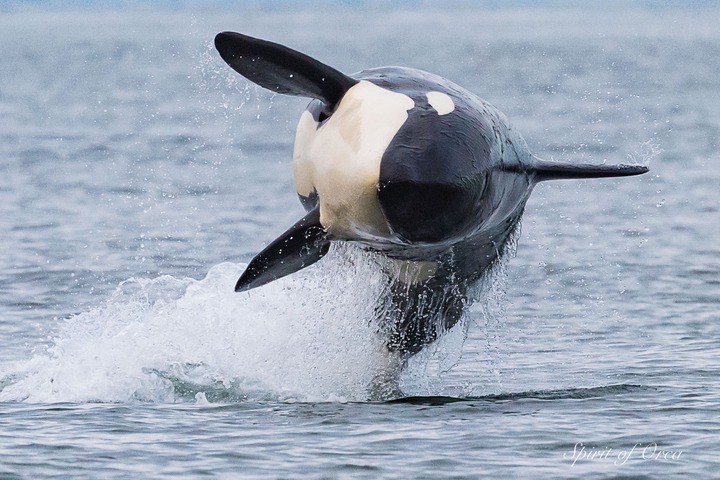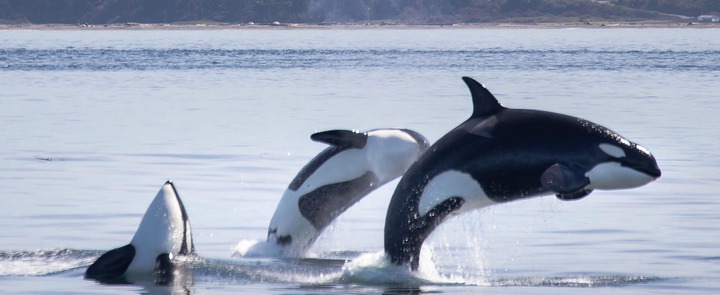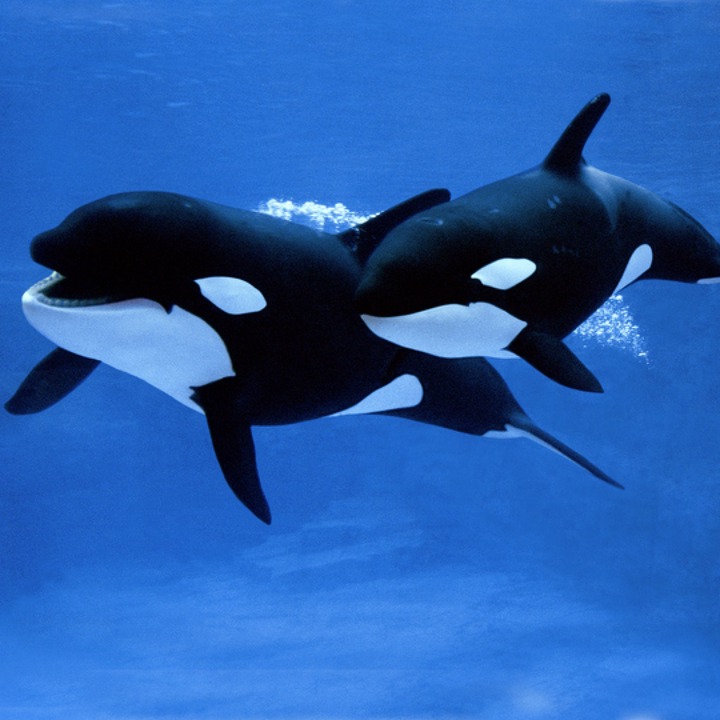 Whales and dolphins are mammals and breathe air into their lungs, just like we do. They breathe through nostrils, called a blowhole, located right on top of their heads. This allows them to take breaths by exposing just the top of their heads to the air while they are swimming or resting under the water.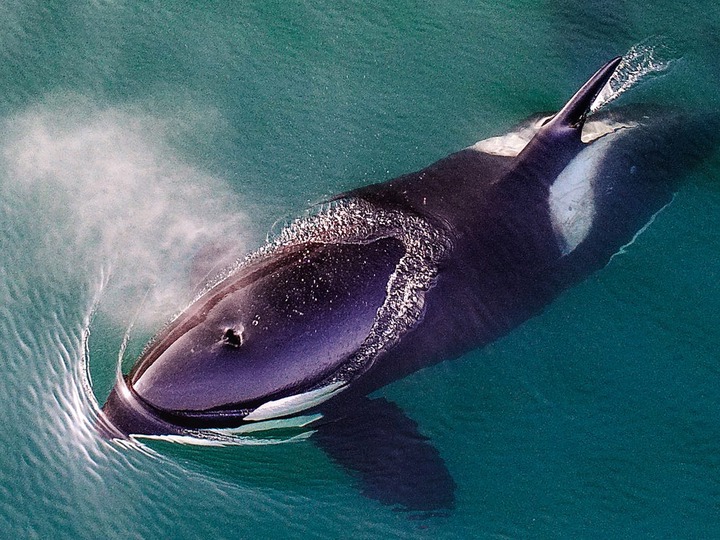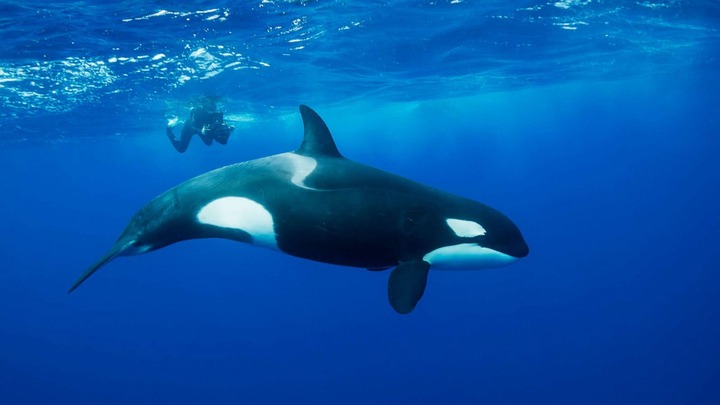 One of the most admired features of the Orca is its appearance. These large marine mammals are easily distinguished by their black-and-white coloration, large dorsal fin and a sleek, streamlined body.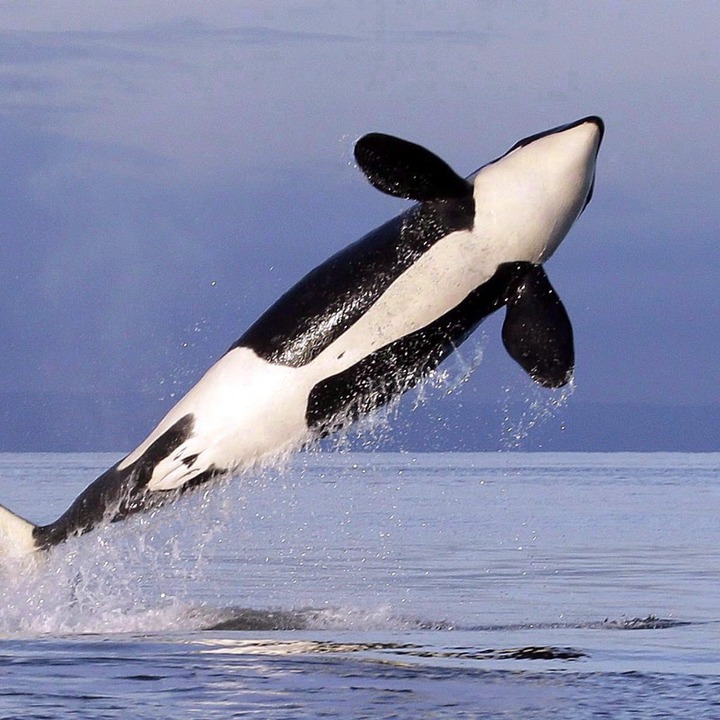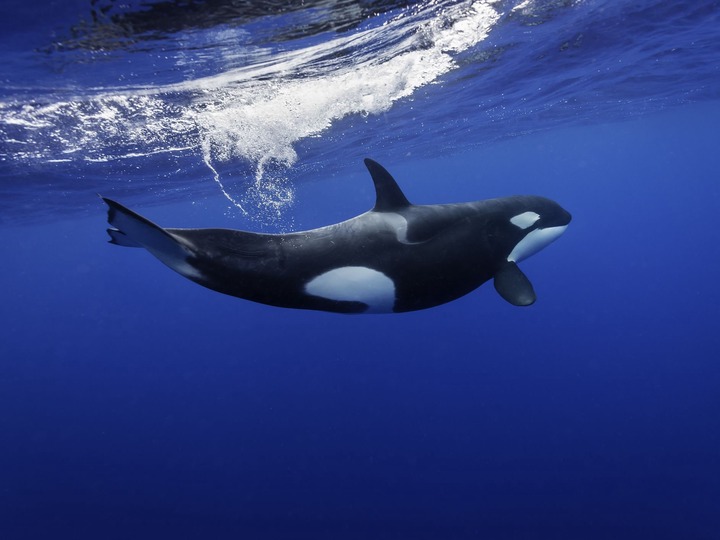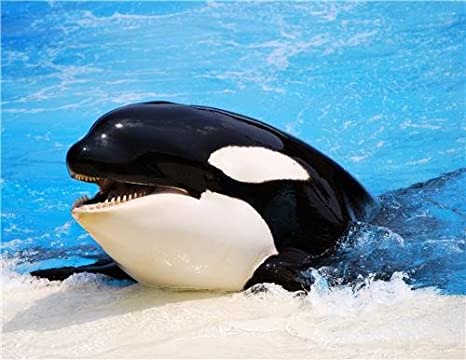 Orcas are black and white, with a gray patch called a "saddle" or a "cape" on the back, just behind the dorsal fin. The large areas of black and white are distinctly separate. The entire dorsal surface and pectoral flippers are black except for the gray saddle.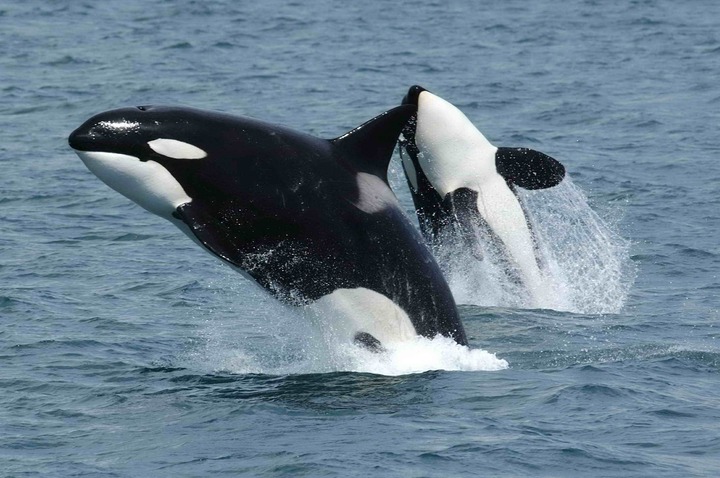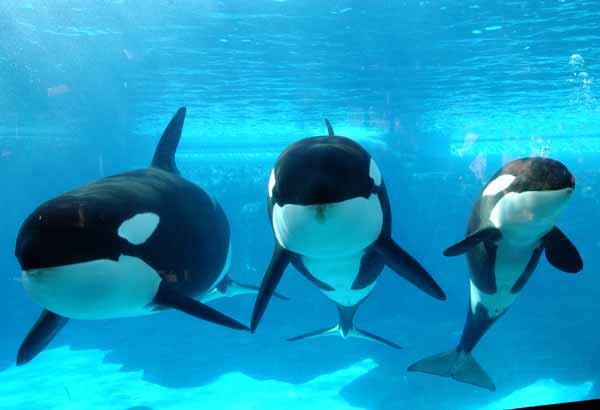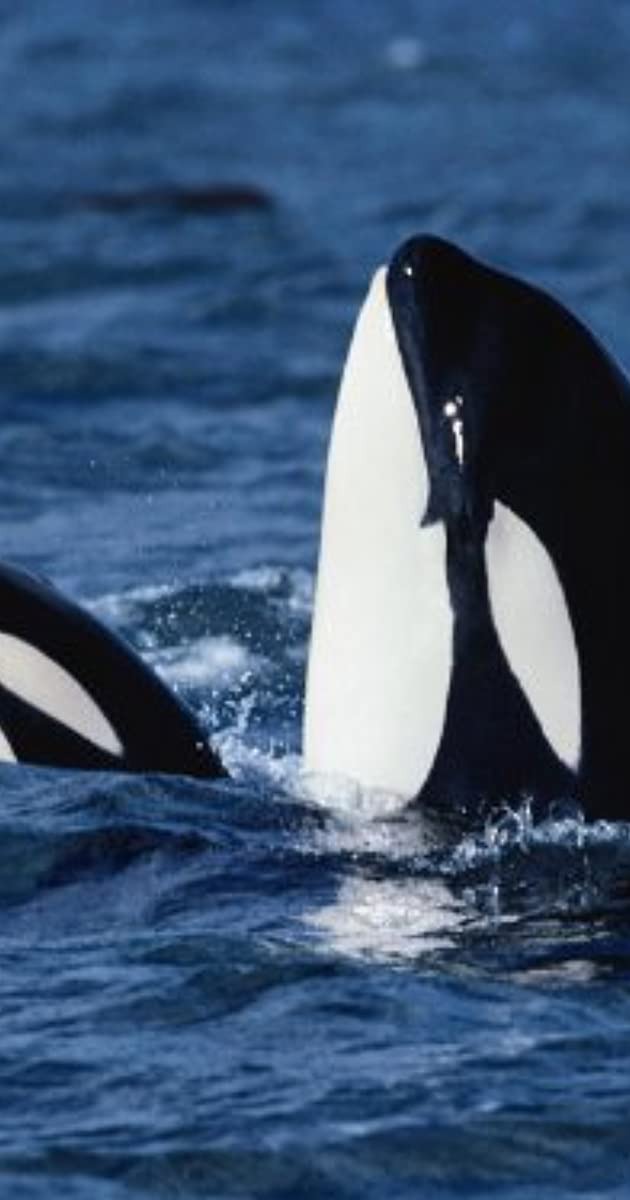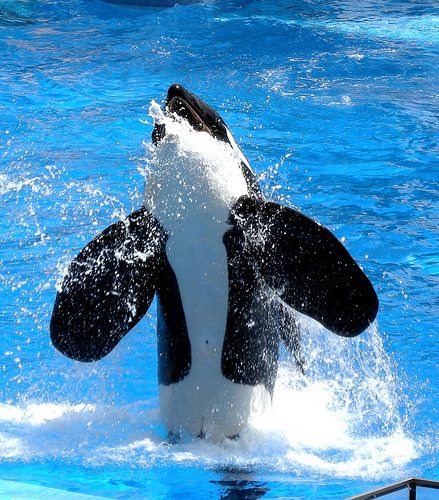 Orcas have 40 to 50 teeth that are up to four inches long.The toothed whales use their teeth to kill prey and protect themselves.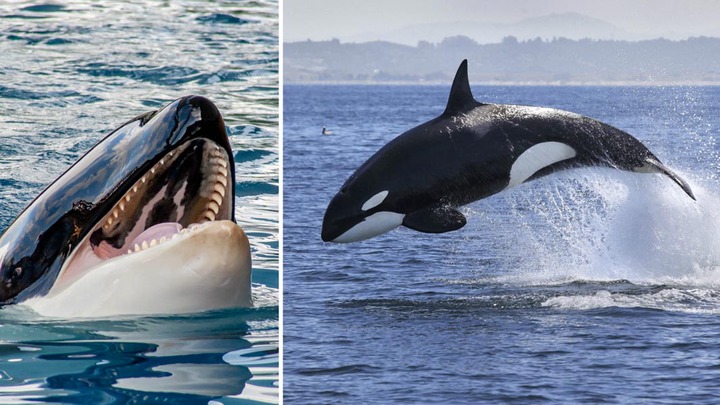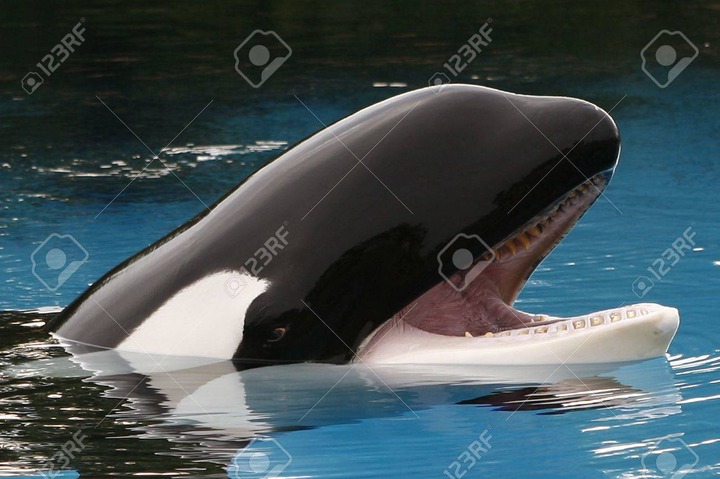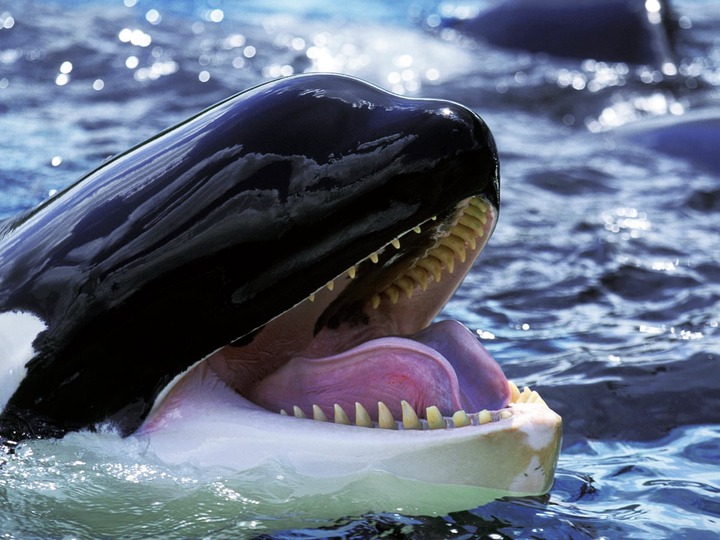 When it comes to defenses, killer whales rely on echolocation, close-knit social groups, hunting ability, massive size and sharp senses. A killer whale's large size is its best protection from predators. The formation of social groups also helps protect the more vulnerable members.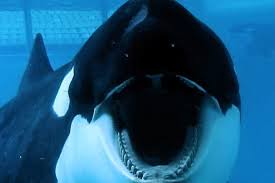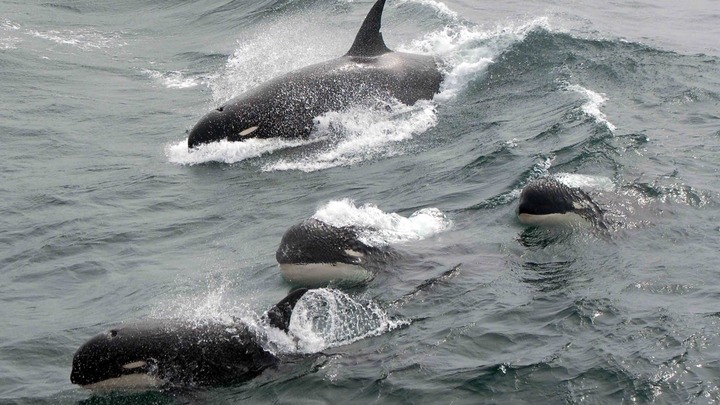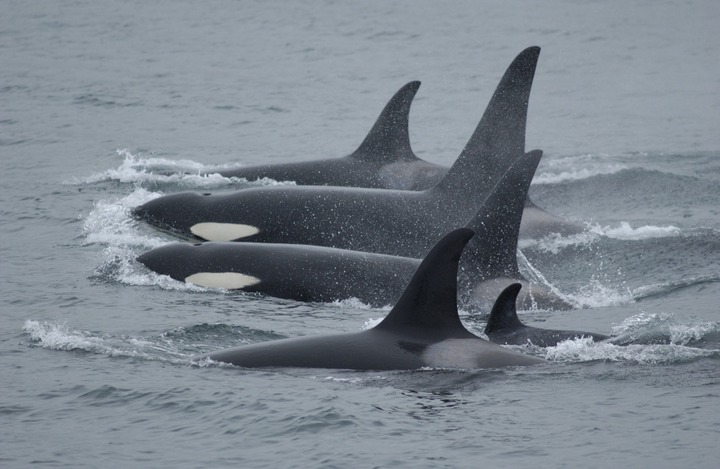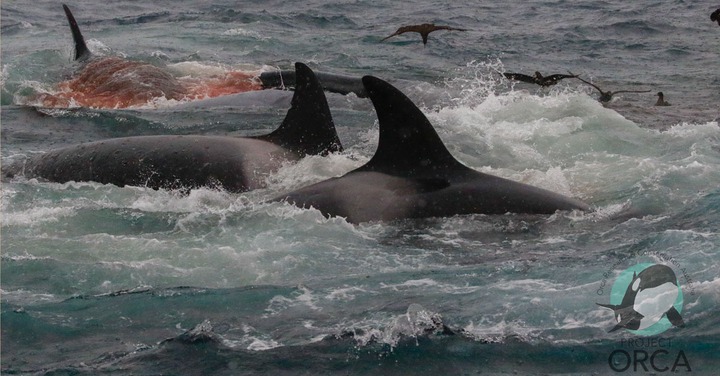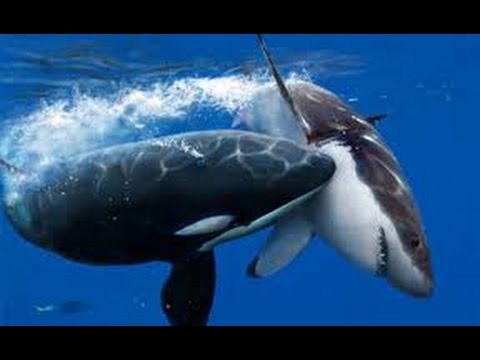 The surprising thing about the Orca is that, they can be trained and treated as friends.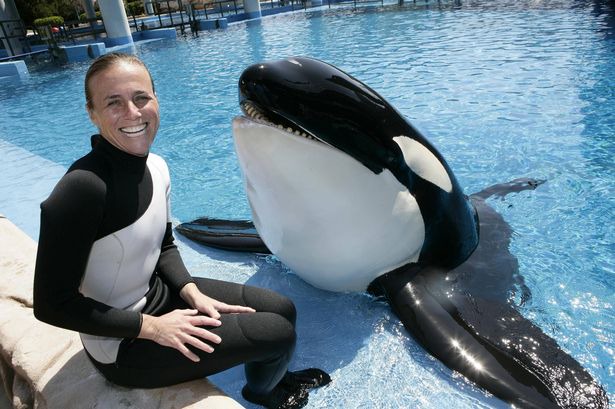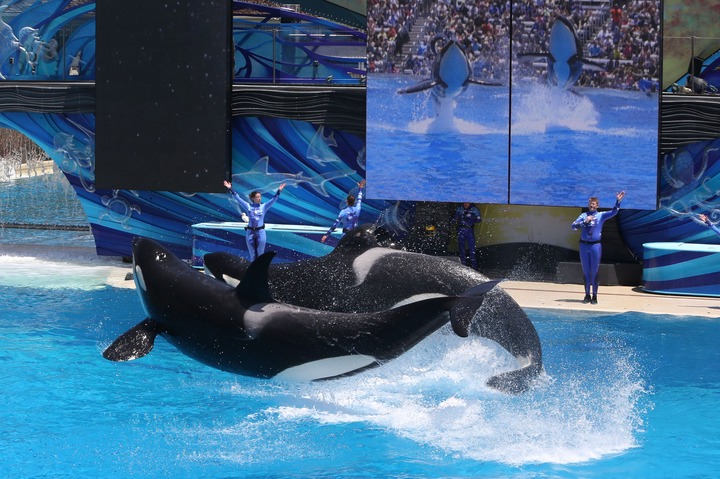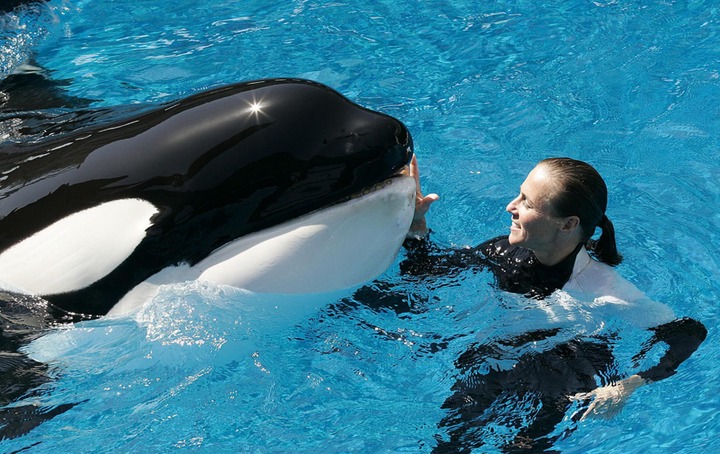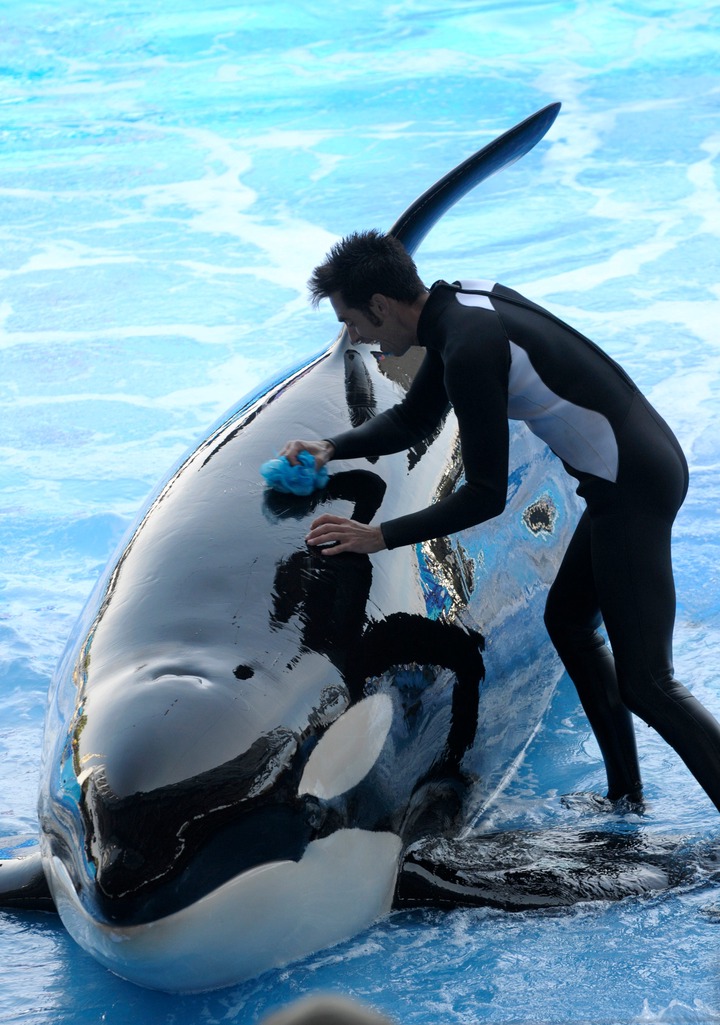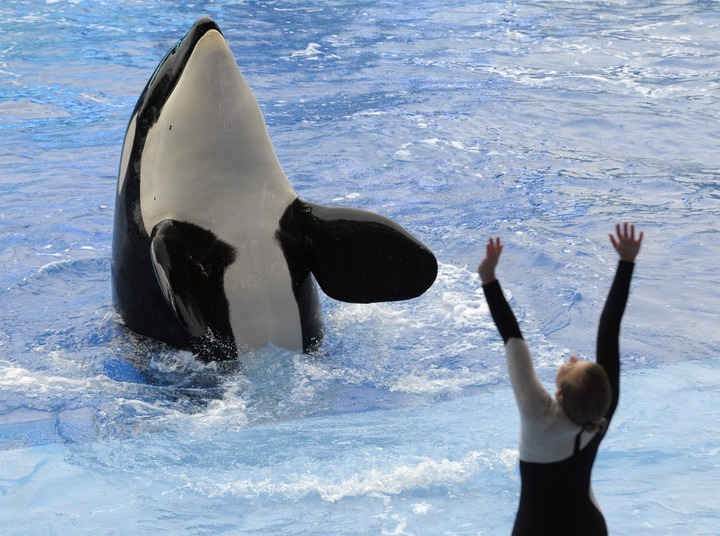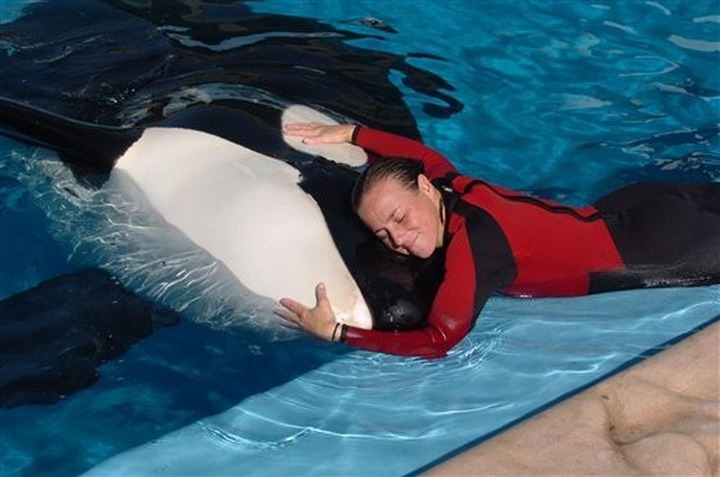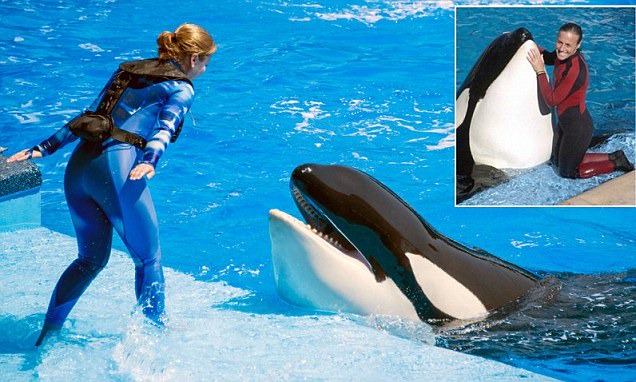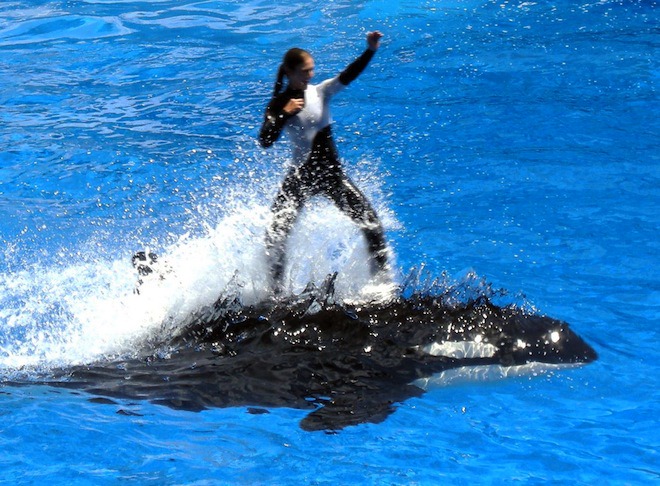 .
Content created and supplied by: Ann'shub (via Opera News )