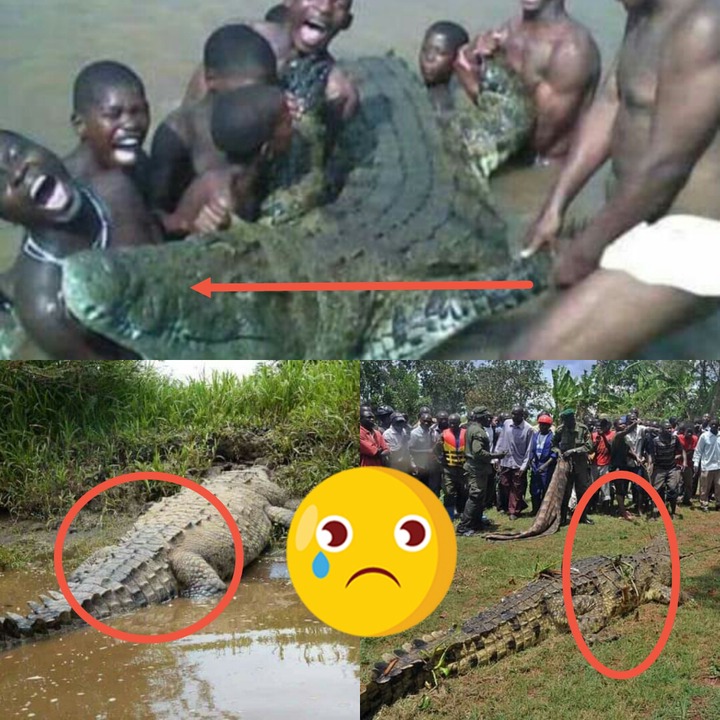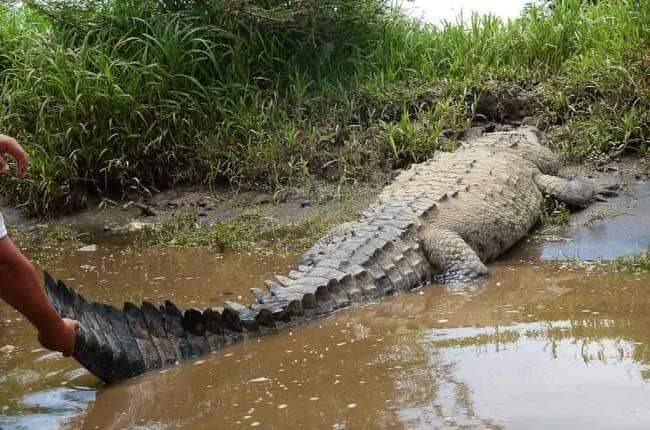 'Osama' resurges but this time not as a human being but a giant predator crocodile which had ate over 80 people in a Uganda Village. Ugandan wildlife officials hired strong heavy built men numbering about 50 to be able to captured a killer crocodile named "Osama". Once upon a time, a village in Uganda never had peace due to the presence of the world's most prolific man-eater. 'Osama the crocodile', lived in Lake Victoria and never spared any human it comes across.
It weighed 1 ton and had killed its victims on lake Victoria. The crocodile was named Osama due to its 'terrorism' activities such as its ability to terrorize boats by holding them hostage and jumping in to capture its target, He would carry children away from the shore as they filled buckets with water and He would often swim beneath fishing boats and capsize them.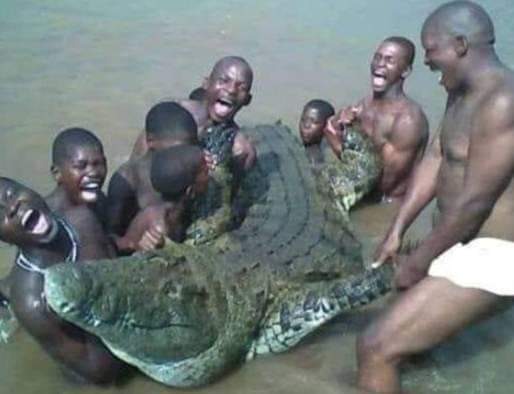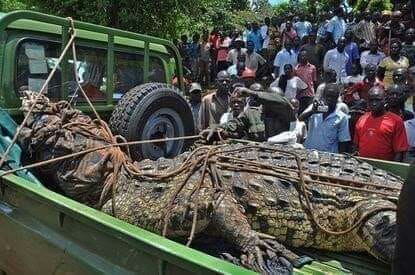 This is a highly unusual behavior exhibited by a crocodile. He would jump into the wooden vessels before carrying off victims. The 75 years old crocodile which is 5metres long had carried on killer instincts in its genes of human hunting.
Before its capture, the Ugandan government had hired the services of fifty heavy built men and the whole episode took seven days with traps been set.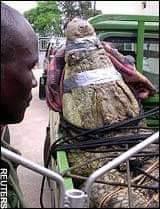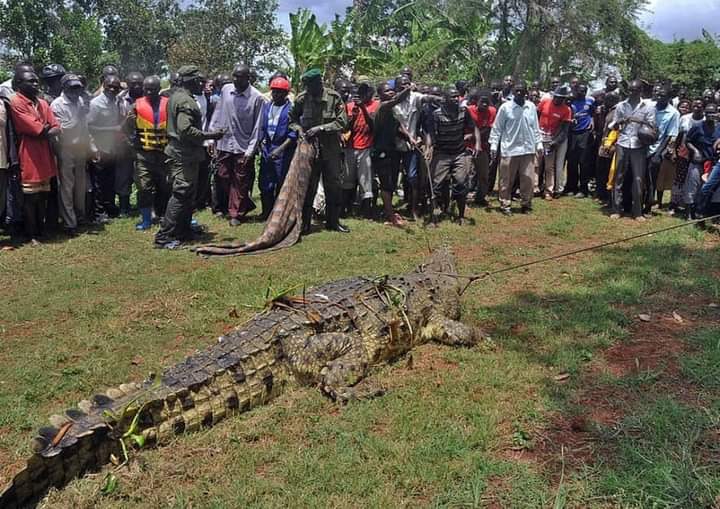 Finally, it was trapped by officials using meat on a hook and transported out of the village on a truck. It was a huge sigh of relief for the villagers. Among the numerous villagers it had feasted on, only 15 survived to tell the tales of 'Osama'.
It came as a huge comfort for the village folks which livelihood depended on fishing but the master of the river made it difficult. Since 1991, the fierce looking predator devoured the young and old. Children were restricted to go to shore. It is currently under the care of the authorities.
Content created and supplied by: Zionthefighterexclusives (via Opera News )