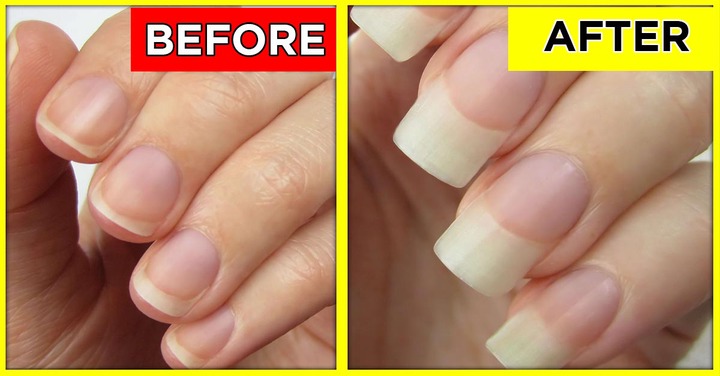 Everyone wants their nails to grow fast and strong. They add beauty to your hands plus, healthy nail growth reflects the state of your overall health.
Nails are made of the same protein called keratin, as that of hair. Fingernails grow faster than toenails, although growth is still very slow. Several factors contribute to slow nail growth.these include the aging process, hormonal changes in the body, health problems, chemotherapy, medications and nutritional deficiencies.on the other hand, faster nail growth can be seen among children prior to puberty and pregnant women.
Slow or poor nail growth can also be accompanied by brittle nails,breakage,splitting and other nail problem s.
Eating a healthy diet and following proper nail care are essay ways to keep your nails strong and growing at a healthy pace. You can also promote nail growth with some easy natural remedies using simple ingredients.
Here are the top 3 home remedies for nail growth.
1.Olive oil
Before going to bed apply warm olive oil to your nails and cuticles.
2.Coconut oil
Mix 1/4 cup of organic coconut oil, 1/4 cup of honey and 4 drops of rosemary essential oil.
-warm the solution in the microwave for 20sec.
-soak your nails in it for 15minutes
-Follow this remedy 1 or 2 times a week.
3.Orange juice
-soak your nails in fresh orange juice for 10minutes.
-rinse them off with warm water pat dry and apply some moisturizer.
-follow this remedy once daily until you are satisfied with the results.
4.Lemoms
-mix 1tbsp lemon juice and 3tbsp olive oil.
-slightly heat the solution in microwave
-soak your nails in it for 10minutes.
-follow this remedy daily for fast results.
Additional tips
•avoid exposing your nails to harsh chemicals, including leaving products. When working or cleaning wear gloves to protect your nails from damage.
•avoid butting your nails or picking at hangnails. Avoid scratching your nails as it can make them weak.
•eat a healthy diet for healthy and strong nails.
Comment, like,share and stay blessed.
Content created and supplied by: Pz44t (via Opera News )