A Ghanaian man displays his latest men's outfit. Would you wear this peculiar wear if offered for free?
My people never stop to amaze, just take a look at the new trending out fit on display by this Ghanian man. The outfit looks a bit strange which is like a combination of men's and women's wear adorned with a sneakers, this particular wear is quite grotesque and has attracted a lot of funny comments.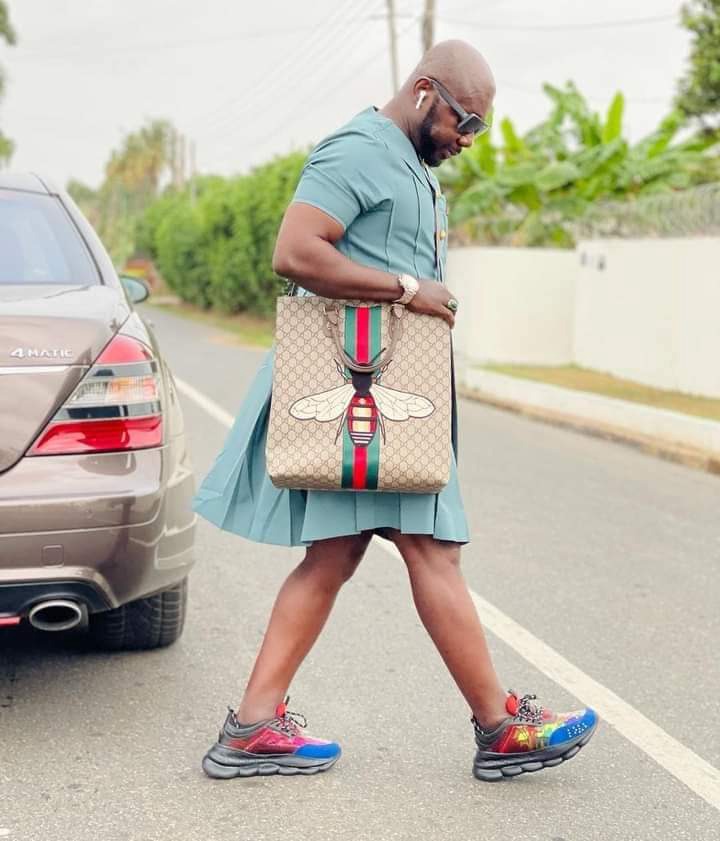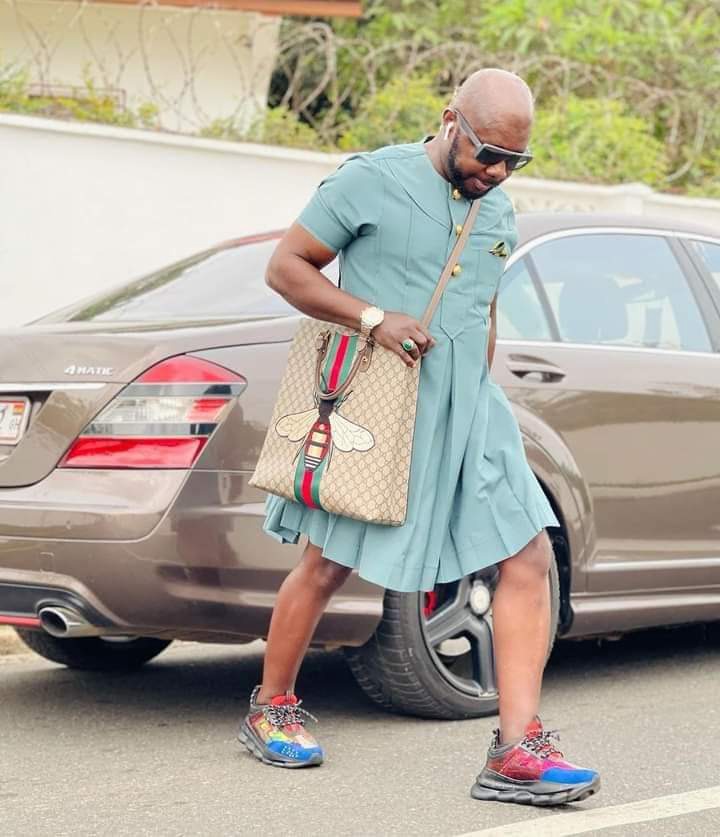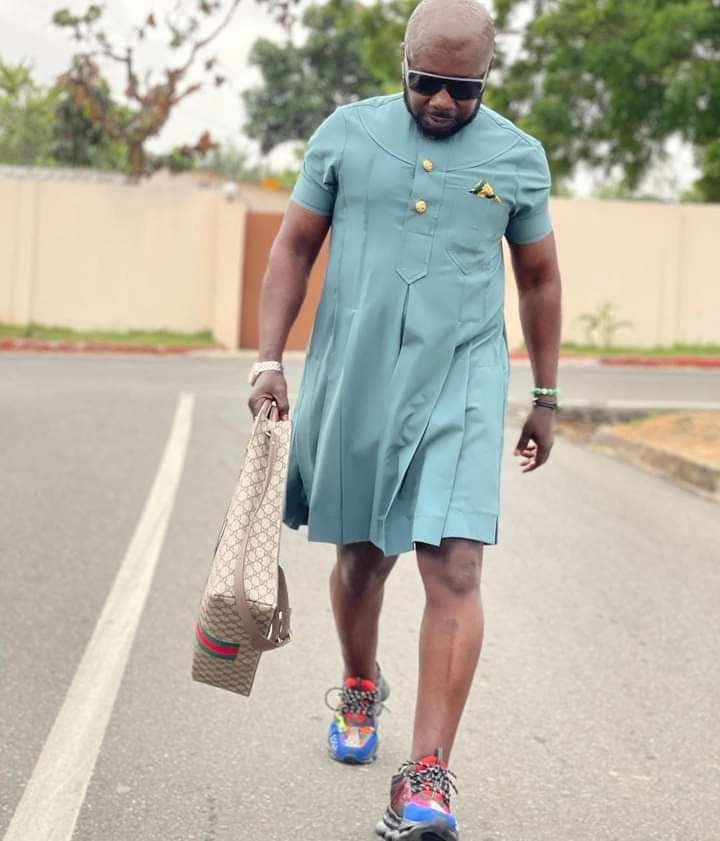 The outfit has since then received massive recognition from people on the various social media handles hence gone viral, as it's assumed his fashion sense seems to be out of this world. However he doesn't mind about his critics but confidently poses and puts his outfit on show.
In the coming decades fashion as we all know it will totally become something weird and out of line.
What's your your perspective on this?
Fashion or something else, share views on this particular development.
Content created and supplied by: YoungDapper (via Opera News )