The twisted braid hairstyles, sometimes called the Senegalese twists, are one of the most cherished hairstyles by almost all the ladies in our country Ghana. These hairstyles are the most unique, lovable and classic traditional styles we have in Ghana. They are also diversified into various types which makes it very interesting when making a choice.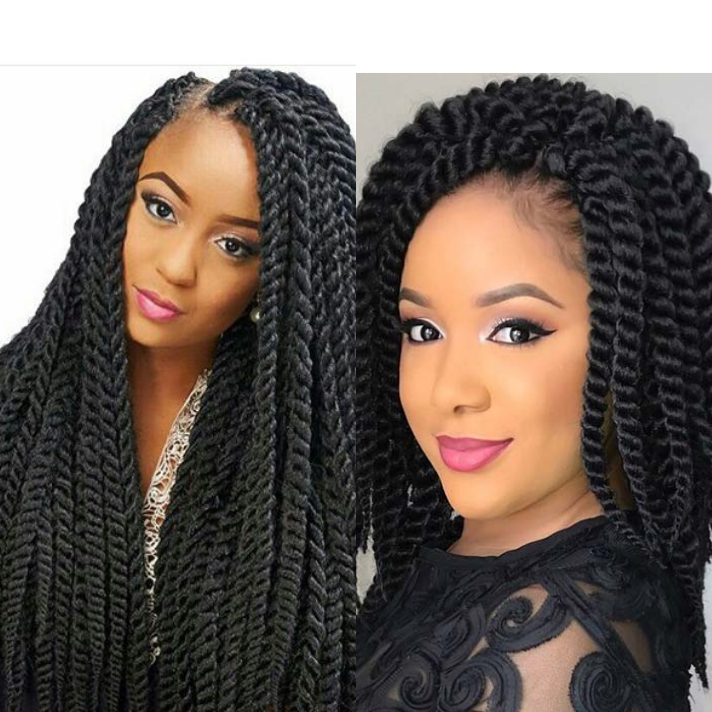 The hairstrands are twisted in a unique way which makes it look very firm but flexible. It can also be styled in a wide variety of ways which also makes it a time and money conservative. Taking the long twists for instance, since they are long and flexible, it makes it quite easy to be styled in many ways even including the Ponytails.
The different ways in which the twist braids could be made is categorized in the collections below. These different braid styles include the long-thick twisted braid styles, the long-thin twisted braid styles, the short-thick twist styles, the short curly twist braid styles, the long curly twist braid styles and the cornrow twist hairstyles.
Let's dig deeper;
1.) Long-Thick Twist Braid Styles.
These twists are long and thick, which means it requires lots of longer hairstrands in putting it together. These hairstyles look very bulky and hence fits perfectly for the slim shaped ladies. The bulkiness of the hairstyle fills in more spaces to add up to her shape. Checkout some of the twists below: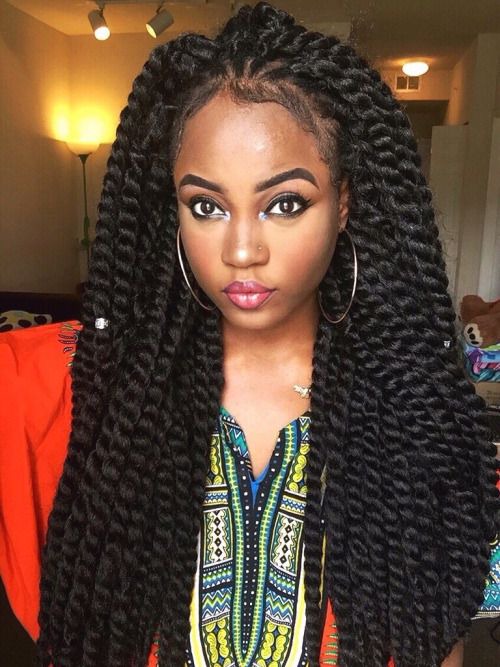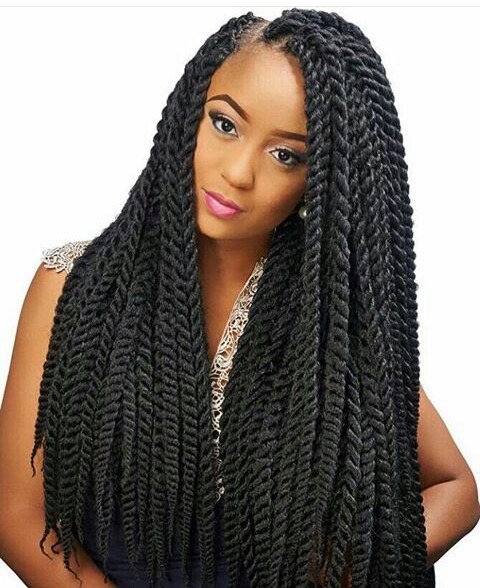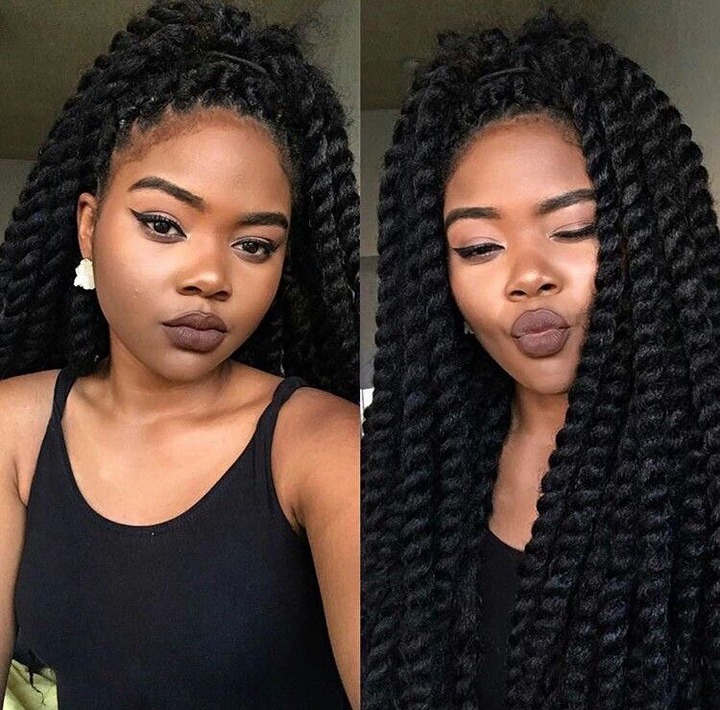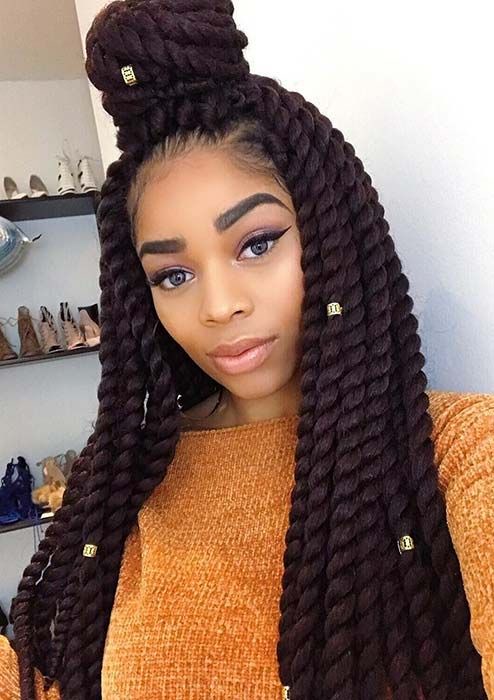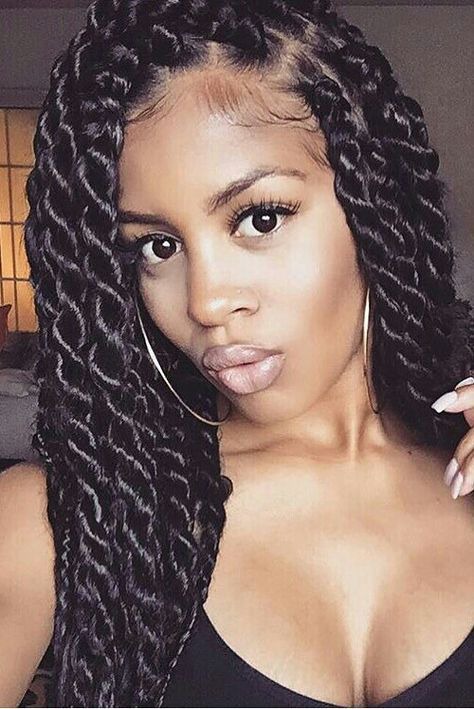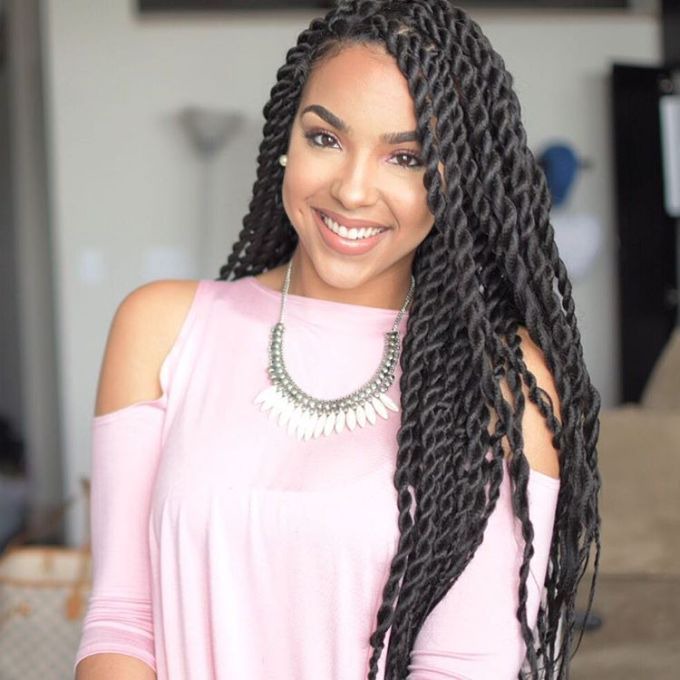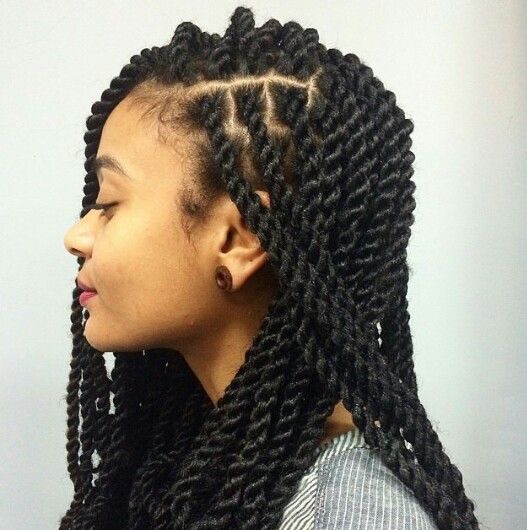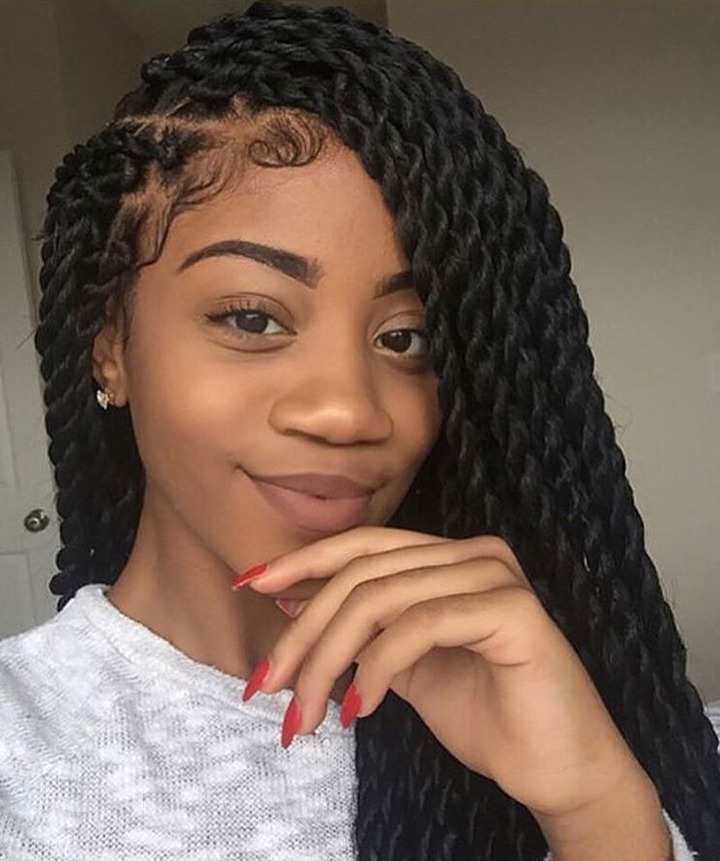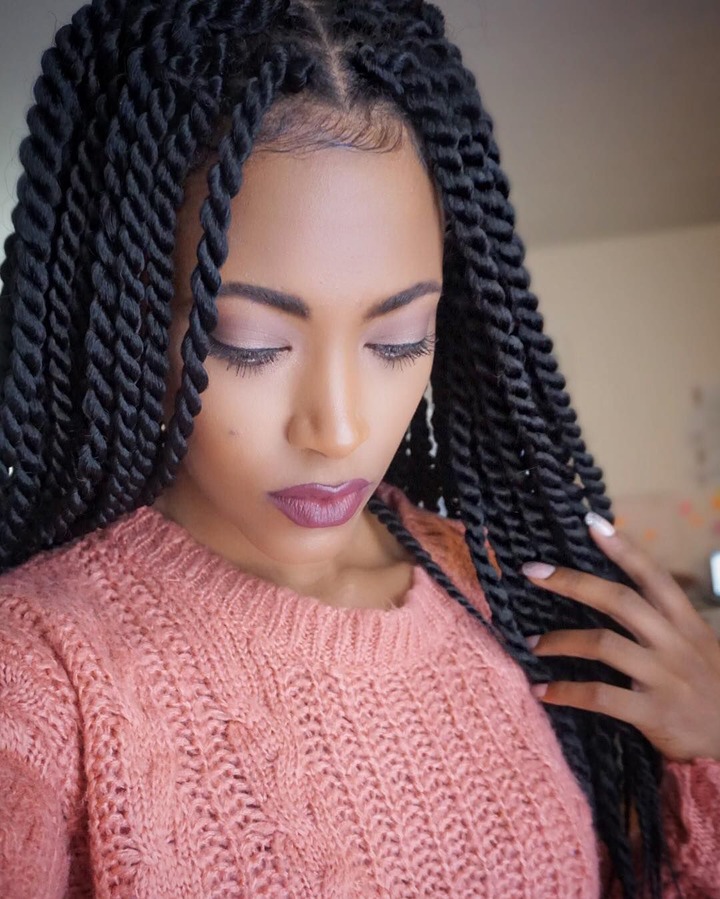 2.) Long-Thin Twist Braid Styles.
These styles are very thin but long and hence would require few of the long hairstrands to style it up. These braids somehow also looks bulky due to its length but is much more cute than the thicker twists. It's also great for slim shaped women but sometimes looks cool on the plus sized ladies too. Some of these twists are so thin that it looks much more like your own hair when viewed from afar.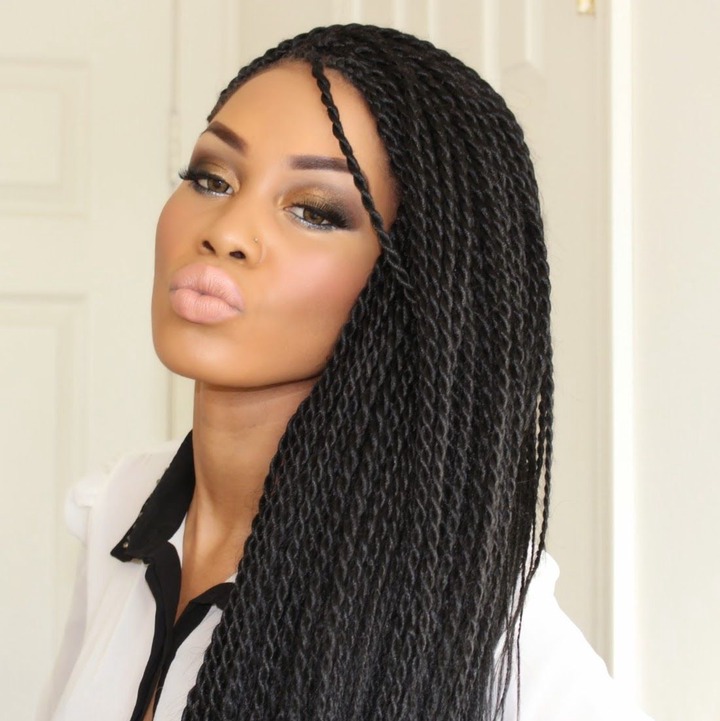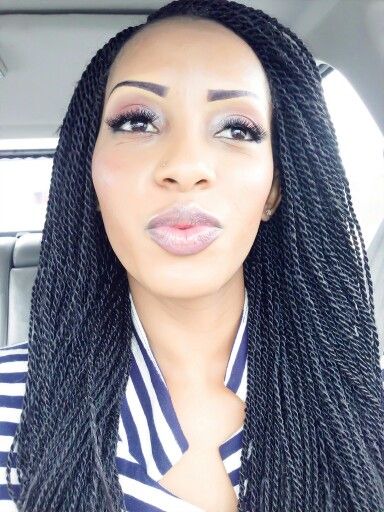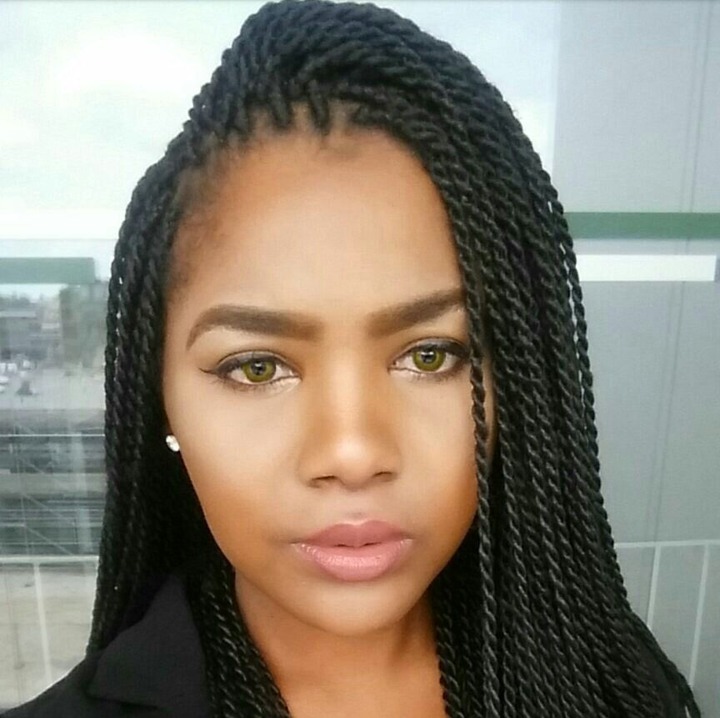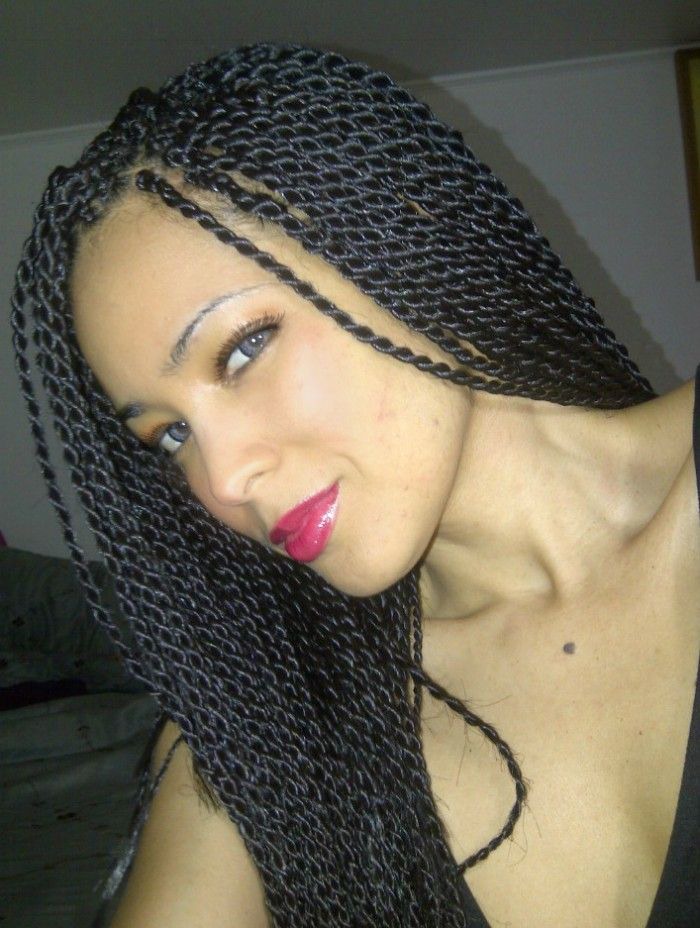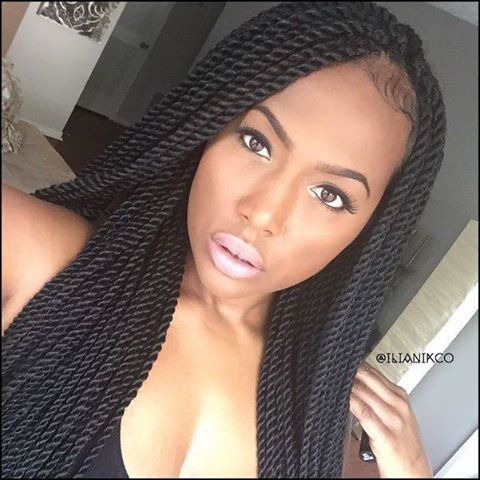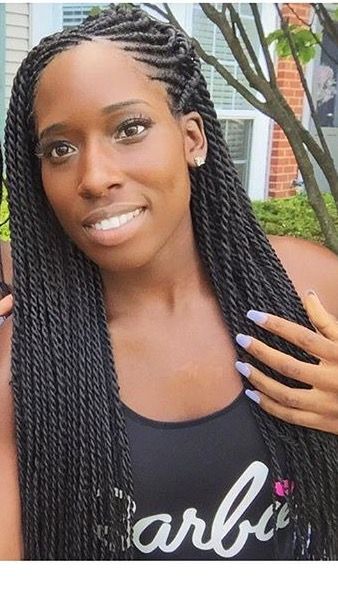 3.) Short-Thick Twist Braid Styles.
These type of twists are very cute and does not need long hairstrands to style but would rather need more of the shorter hairstrands. It looks very classy and fits well for all groups of ladies. They are much easier to make and also takes a shorter period to complete.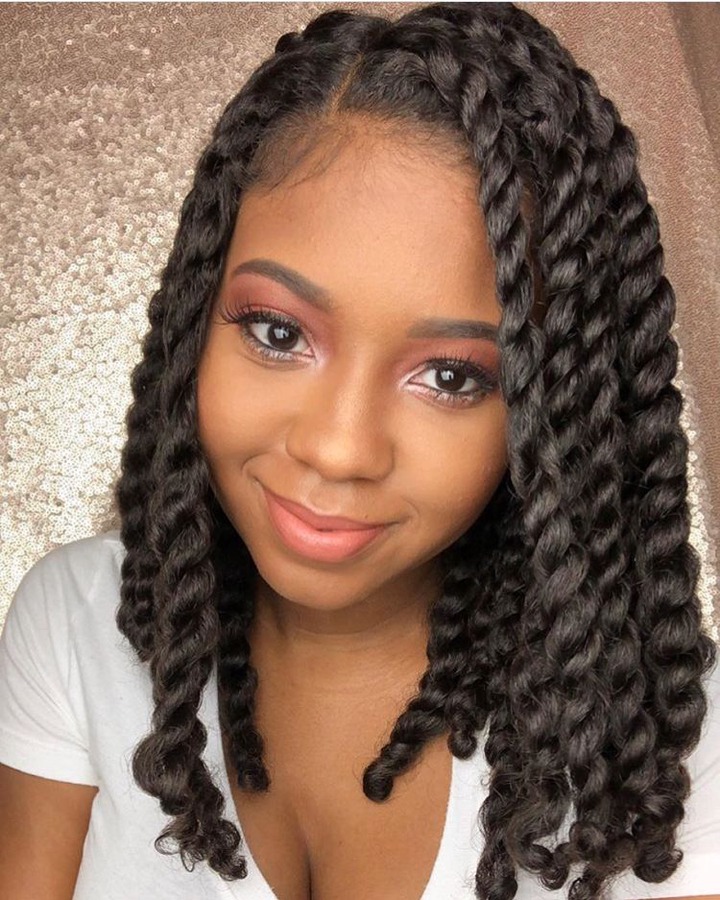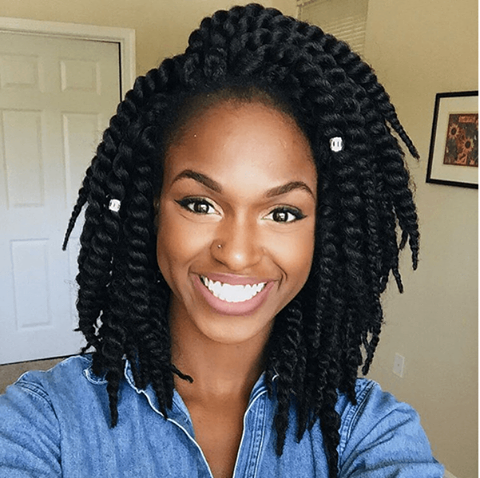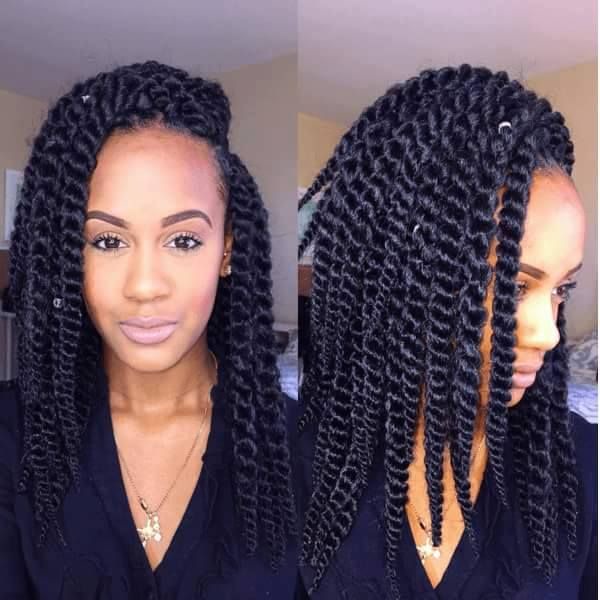 4.) Long Curly Twist Braid Styles
.
These twists are very classy and unique. Aside its twisted nature, the curls makes it also one hairstyle worth dieing for. To Make up these kind of twists, a more curly type of hairstrands are required. When the hairstrands being used are already curly, it enforces the curly nature onto the final look of the twist.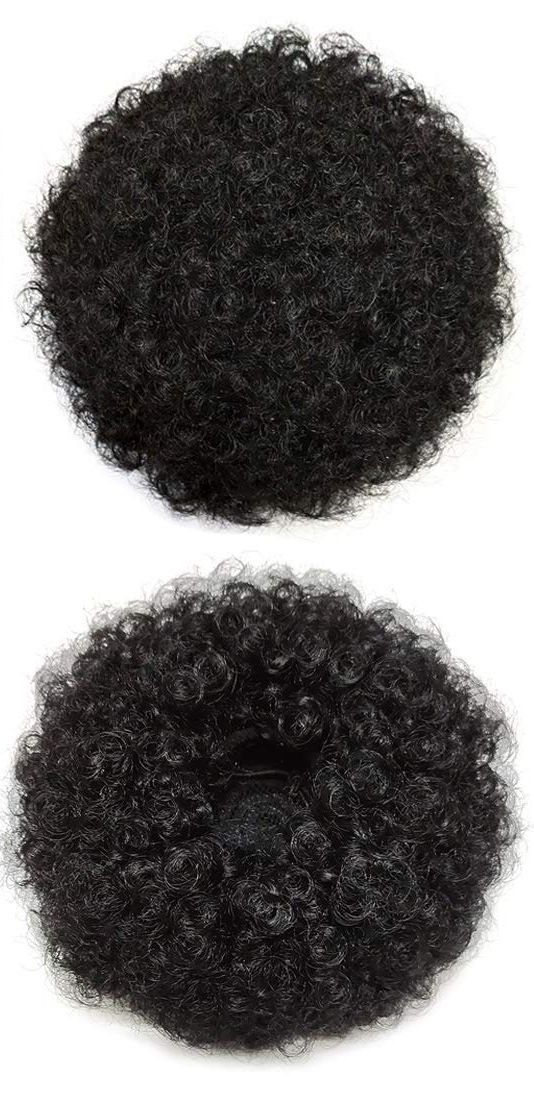 Some also prefer using the usual hairstrands and then boil it for sometime after twisting. It is then untwisted to give it a curly look.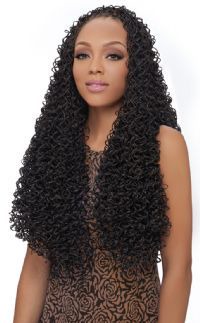 Below is a collection of some curly twists.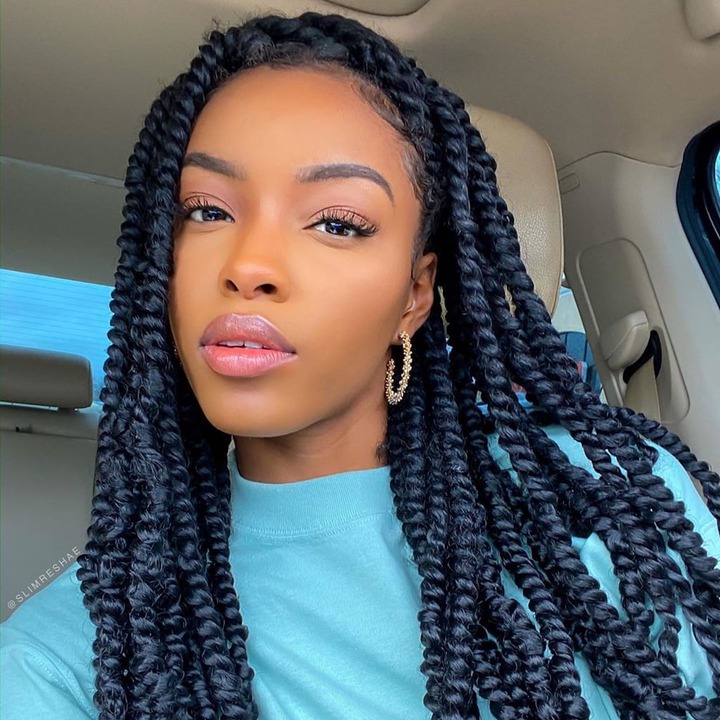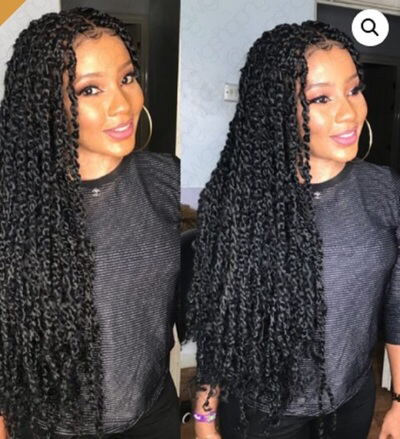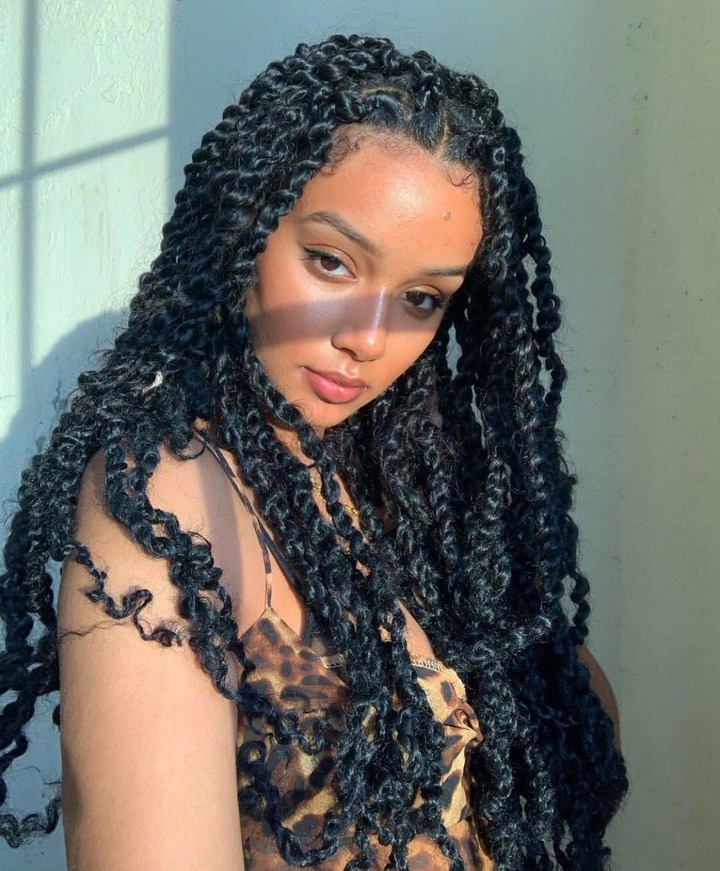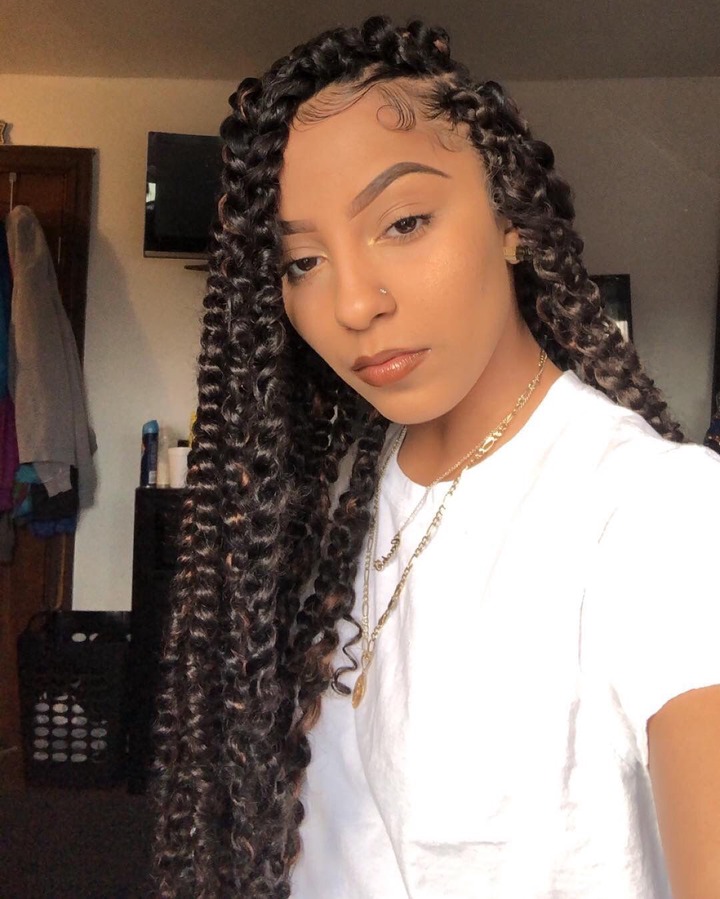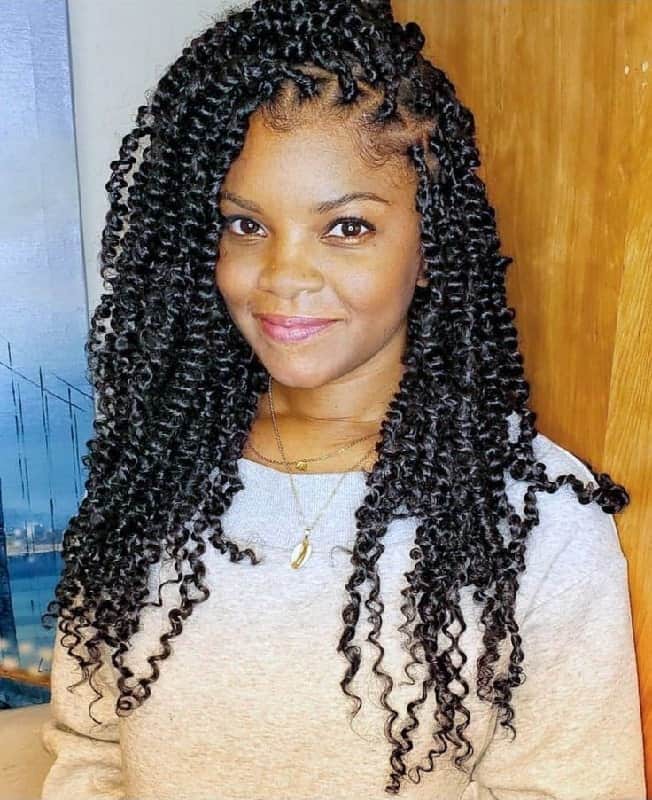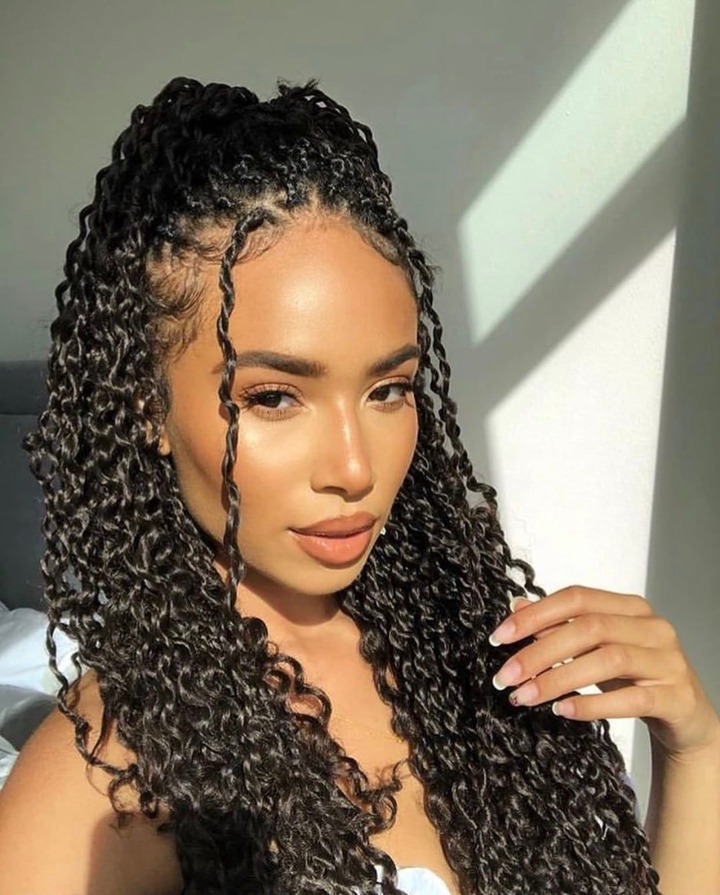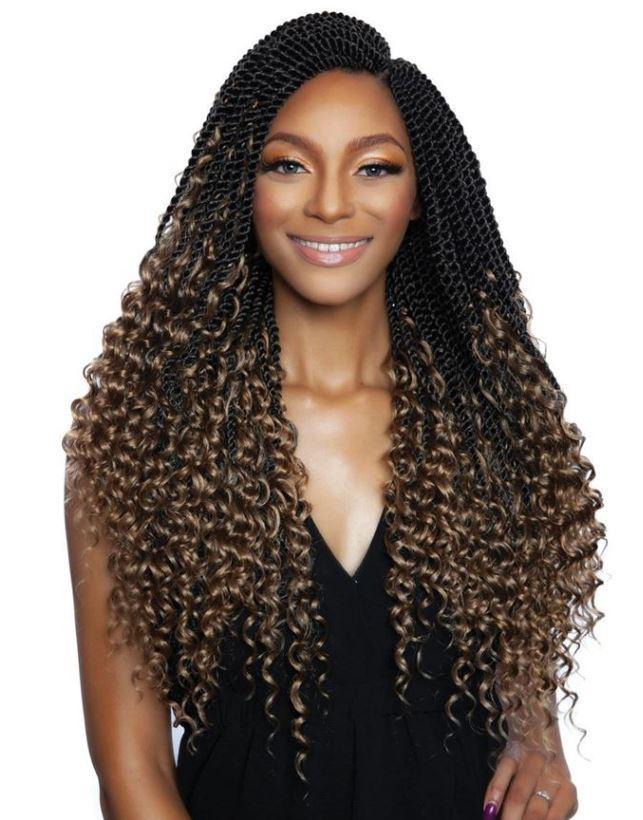 5.) Short Curly Twists.
These types of twists are usually made from afro hair puffs. Since these hair types are very curly, it gives the curly looks automatically after twisting. These twists types are very soft, flexible and light in weight. It gives an impression of a true African traditional woman.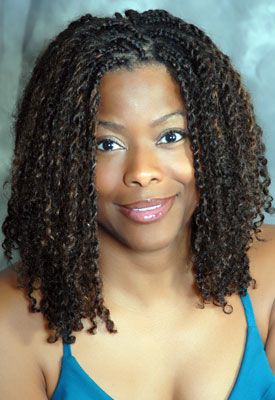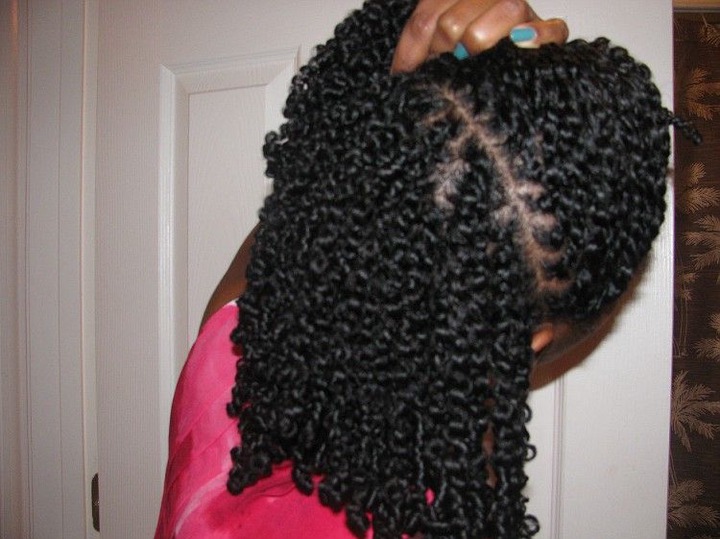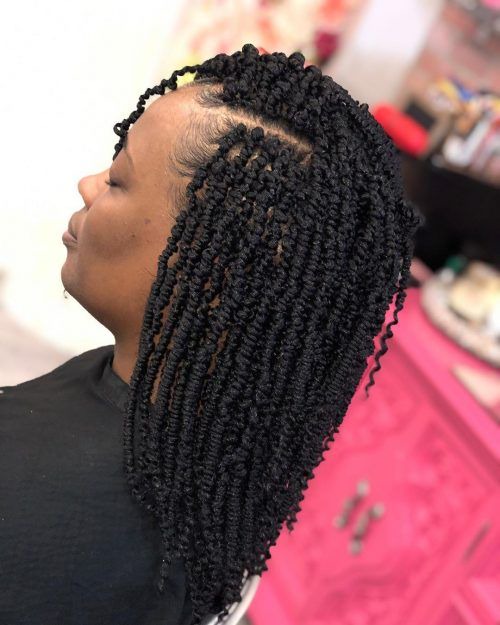 6.) Cornrow Twists.
These twists types looks very difficult to make. Instead of twisting it away from your head, it is twisted flat on the head and it's done together with your own hair to help it lay firmly flat on top of the head.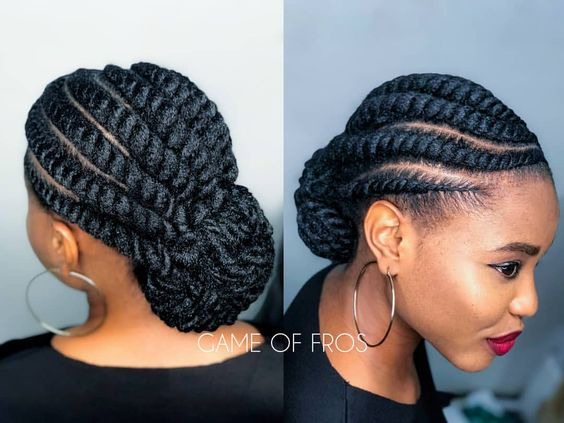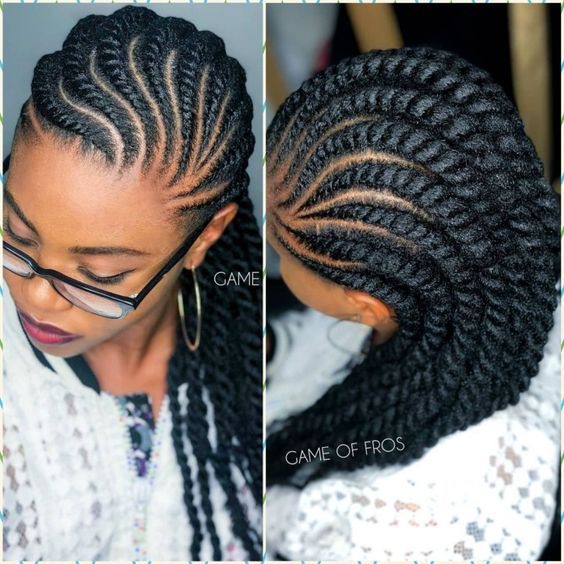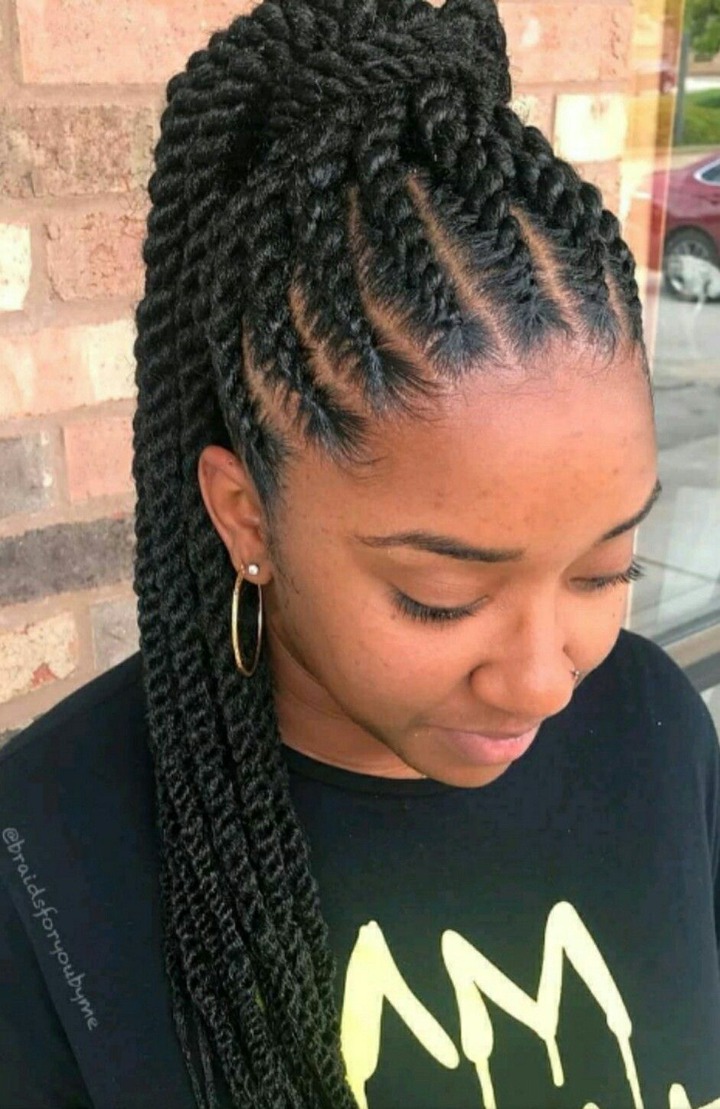 Content created and supplied by: Giam-Fasion (via Opera News )