Our own rock and super star reveals to the general public on how his own mum stop talking to him because of the style his hair was made in.
Popular Ghanaian hit song maker Kuami Eugene, an award-winning artiste reveals some certain things and characters that her mum doesn't want to see him involving in thou he is a rockstar.
Kuame Eugene talking to Pulse Ghana reveals that his mum was very angry about him for one week and also stop talking to him because of his hairstyle. He makes it clear to us that, his mum and grandma warned him not to follow the sweetness of the world.
" The first time my hairstyle changed my mum doesn't call me anymore and if I call her too, she doesn't pick for a whole one week so I have to drive to her house, and even the time I went to her house she doesn't mind me. If have to keep on convincing her before she understood and asked me not to do anything else like this again" he says.
" I will never tattoo on my body because she warned me very well about that and it's a bond between me and my family members especially my mum" Kuame Eugene says.
I hope Kuame Eugene's mum is the best among other celebrities mother's because she make her son is protect against the sweetness of the world. Or what do you think about it?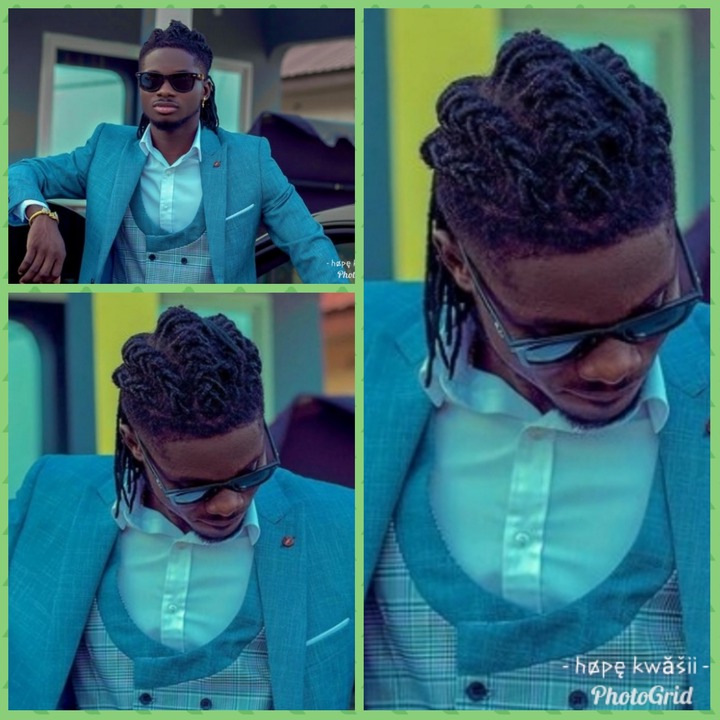 Content created and supplied by: Article_Engineer (via Opera News )