A picture may be worth a thousand words, but sometimes things are not always what they seem to be. Our minds are always playing tricks on us and sometimes they can make a totally innocent photo seem anything but normal. People can appear distorted, genders can be swapped, and non-$exual things can appear very s€xual. You will definitely need to look at these pictures more than once in order to truly understand what is going on. These incredibly misleading photos will have you questioning anything and everything.
Below are 5 misleading photos that will have you asking questions here and there.
1. Butt or what?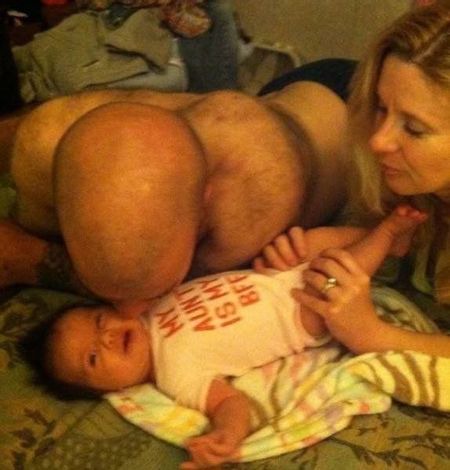 At first glance, this picture definitely looks like someone's rear end is hovering over a tiny baby's body, while the baby's mother casually watches as if nothing out of the ordinary is happening. Upon further inspection of this "rear end," you'll find that this is no rear end, but instead, a man's head and shoulder. The problem with this potentially graphic and confusing photo is the man's body angle and the unfortunate location of his ear. The shoulder hair and the shadow from behind the man's head does not make it any better.
2. Standing or Lying?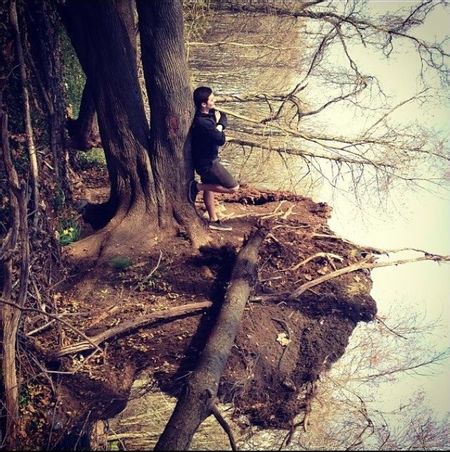 When you first look at this next picture, there doesn't seem to be anything strange about it. It's just a picture of a guy casually chilling against a tree. But the more you look at it, the more it begins to look like something is out of place. If you look behind the kid standing up, you'll notice that the trees are all horizontal. That's because the kid is not standing up, he's actually lying down! If you tilt your head 90 degrees to the right, you will see that the tree has been uprooted and that the ground is actually on the left side of the picture.
3. What can you really see?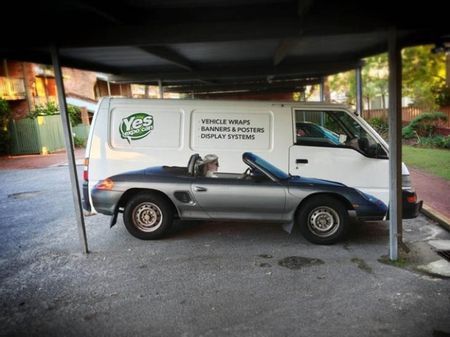 There's a Porsche Boxster and a white panel van in this picture. There is nothing outrageous about two cars parked next to each other. However, if you look at the picture again, you'll realize that there are not two cars in this picture; there is only one. That's because the Porsche Boxster was painted ON the white panel van! If you look at the services listed on the white van, it says "Vehicle Wraps and Banners & Posters." It seems that this Porsche painting is actually this company's own advertisement.
4. Is this man really at the back of the lady?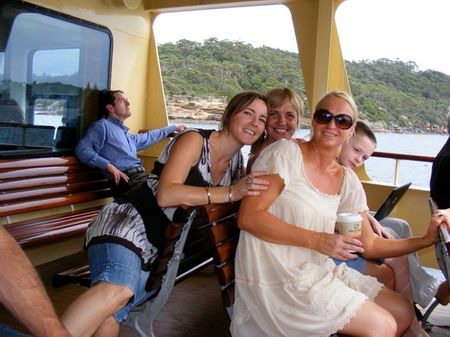 If you were tricked when you first looked at this picture, you are not alone. After having to look at this picture a couple of times in order to understand what was really going on, you'll discover that this is not a little guy on the back of a woman, but instead, a man in the background with the same color pants as the stripe on the woman's shirt in the foreground. The transition from this man's black pants to the woman's black stripe on her shirt is almost too perfect. Looking back, it probably not as you thought the man was riding on top of a woman.
5. A woman bearing beard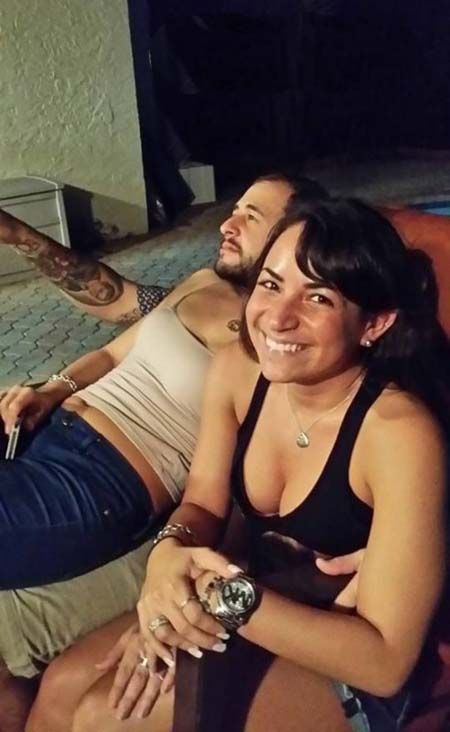 I know the first thing that comes to mind after looking at this picture is why does this girl have a beard? The second thought was, why does this guy have breast? If you look at the picture twice - you may notice that this girl has two right arms; one that is tattooed and one that is not. And then you might also notice that this girl is lying on top of someone, which can only mean that this guy's head is sitting on top of the girl's body. The girl in the black tank- top in the foreground is cleverly hiding the head of the girl that is lying on top of the guy with the beard. The tattoo on the girl's chest and the tattooed arm looked like they could have gone together!
How did you see these tricky photos?
DROP YOUR THOUGHTS AND COMMENTS IN THE COMMENTS SECTION BELOW.
FOLLOW ME FOR MORE ON THIS .
Content created and supplied by: Juniorholy96 (via Opera News )