For centuries, flax seeds have been prized for their numerous health-protective properties. In fact, Charles the Great ordered his subjects to eat flax seeds for their health. So it's no wonder they acquired the name Linum usitatissimum, meaning "the most useful. Nowadays, flax seeds are emerging as a "super food" as more scientific research points to their health benefits. Flax seeds are one of the best plant sources of the omega-3 fatty acid alpha-linoleum acid (ALA), an essential fatty acid that you must obtain from foods, as your body can't produce it.
Here are Five health benefits of flax seeds that are backed by science.
1) Flax seed for hair growth.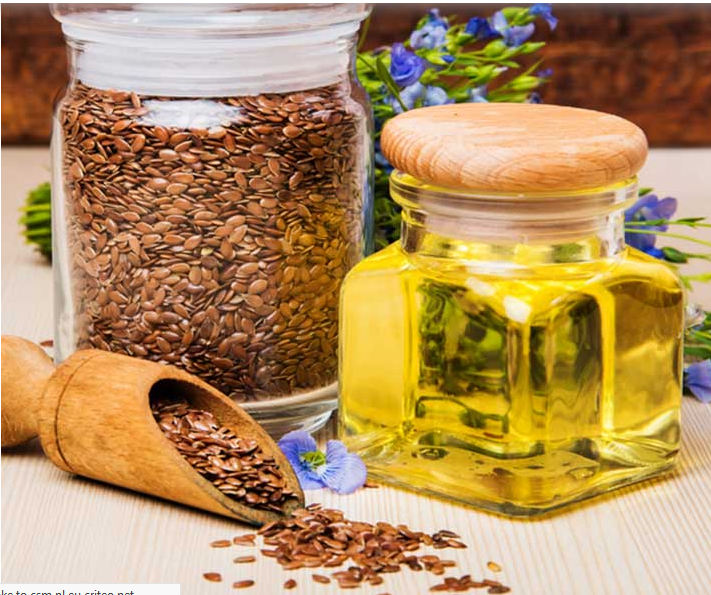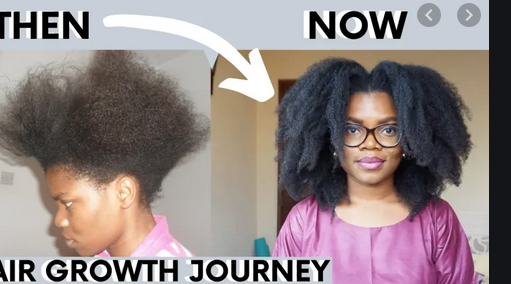 Flax seeds are rich in vitamin E, which is great for both skin and hair health. The nutrient promotes the health of the scalp by reducing free radical damage. It helps improve circulation in the head, thus promoting hair growth and slowing down hair breakage. Heat the flax seed oil in a bowl for a few seconds until it is slightly warm. Massage this oil onto your scalp for about 15 minutes and apply it to your hair lengths. Wrap your hair with a hot towel. You can heat the towel in the oven, dip it in hot water, or use a blow dryer to heat it. Wait for 30 minutes, Wash your hair with a mild sulfate-free shampoo. Do this 2-3 times a week to see a drastic change.
2) Flax Seeds May Lower Blood Pressure and blood sugar.
Flax seeds are high in potassium. Would you believe hundred grams of flax seeds contain 813 mg of potassium. Potassium helps negate the ill-effects of sodium. Excess sodium disturbs the water balance and exerts pressure on your blood vessels which can shoot up your blood pressure levels. Potassium acts as a vasodilator and eliminates extra sodium through urine. Flax seeds are also enriched with omega-3 fatty acids and fiber which is again crucial to support heart health. It is said that fiber helps protect the layer of cells lining the blood vessels, which helps keep blood pressure levels in check. The super food is renowned for its weight-loss boosting properties, it is also known to keep blood glucose and cholesterol levels in check.
3) Flax Seeds May lower Cholesterol.
Early research also suggests that flax seed might help lower high blood pressure, which plays a role in heart disease. Cholesterol levels. Several studies show that taking flax seed daily can reduce total cholesterol and low-density lipoprotein (LDL, or "bad") cholesterol levels.
4) Flax Seeds Are Rich in Dietary Fiber.
Flax seed's health benefits come from the fact that it's high in fiber and omega-3 fatty acids, as well as phytochemicals called lignans. One tablespoon (7 grams) of ground flax seed contains 2 grams of polyunsaturated fatty acids (includes the omega 3s), 2 grams of dietary fiber and 37 calories.
5) Flax Seeds may Reduce Cancer Risk.
Flax seed contains omega-3 fatty acids, Research suggests that these may help prevent different types of cancer cells from growing. Flax seed also contains lignans, which are antioxidants that may slow tumor growth by preventing them from forming new blood vessels.One 2013 survey found a lower incidence of breast cancer among females who consumed flax seed regularly. Also, in 2018, the authors of a review concluded that flax seed may help reduce the risk of breast cancer after menopause. Lignans are a type of phytoestrogen, which is a plant-based nutrient that acts in a similar way to estrogen. There has been some concern that phytoestrogens may increase the risk of breast cancer, but recent research suggests that they may play a protective role.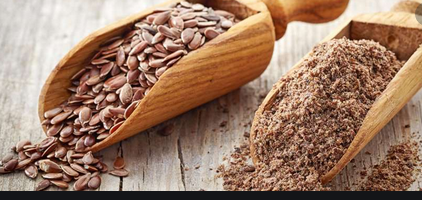 Content created and supplied by: Bigils.com (via Opera News )