Every profession has a dressing code to portray seriousness and discipline in the job. If you are doctor or a nurse, your dressing must indicate that profession so as to a teacher. Gone are the days where teacher were instructed to wear a common uniform to school. The male teachers used brown cloth to sow shirts and trousers whiles the female used the same brown cloth for straight dress.
Some way some how, this dressing code is no more in the system leaving teachers to wear any dress they like to school. To be honest, some teachers dress decently to school but the dressing of some are extremely tempting to students.
Looking at the images below, the facilitator or tutor is in white tee-shirt with an extreme skinny jeans. She looks sexy in the jeans but that is not the reason why she is in the classroom. A cannot tell whether this is Ghana but wherever this images are coming from does not portray a exemplary life of a teacher. This dressing can confuse some of the male students in the class to concentrate and talk about the dressing and curves of the madam instead of paying attention to the lesson.
Some of the students may even disrespect the teacher and call her names because of her dressing. This dressing is becoming common in Ghana where some female teachers wear this on Fridays for Physical Education but wearing skinny or extreme tight fitting jeans to school should not be encourage by the head or authorities.
In Ghana, it is better we go back to the olden days where teachers were given specific uniform to schools because I have personally spotted a lot of this dressing at my location.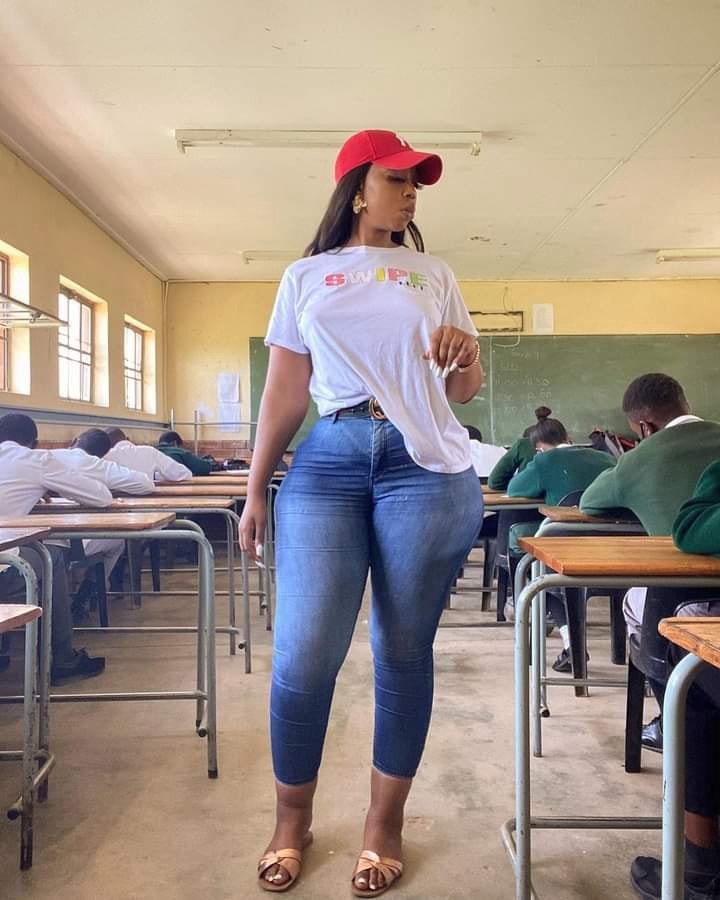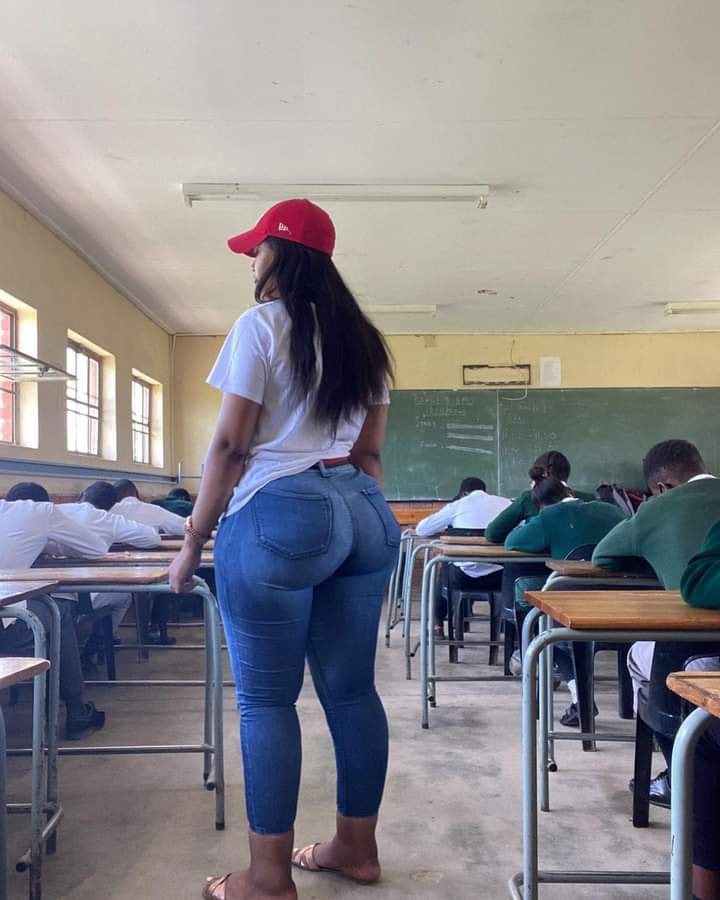 Content created and supplied by: GH_LoverNews (via Opera News )