Kente is the most famous Ghanaian textile, made of handwoven cloth strips of silk and cotton which is worn by most southern Ghanaian ethnic groups including the Akan, the Ga and the Ewe.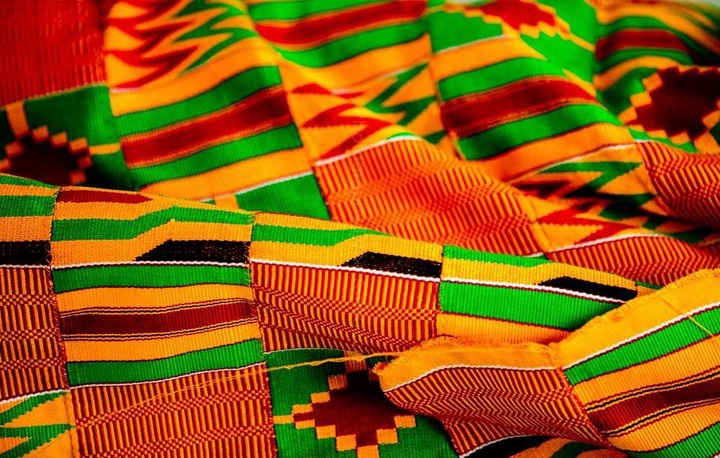 Kente comes from the word 'kenten', which means basket in the Asante dialect of the Akan language, referencing it to its basket-like pattern. The Akan ethnic group also refers kente as 'nwentoma', meaning woven cloth.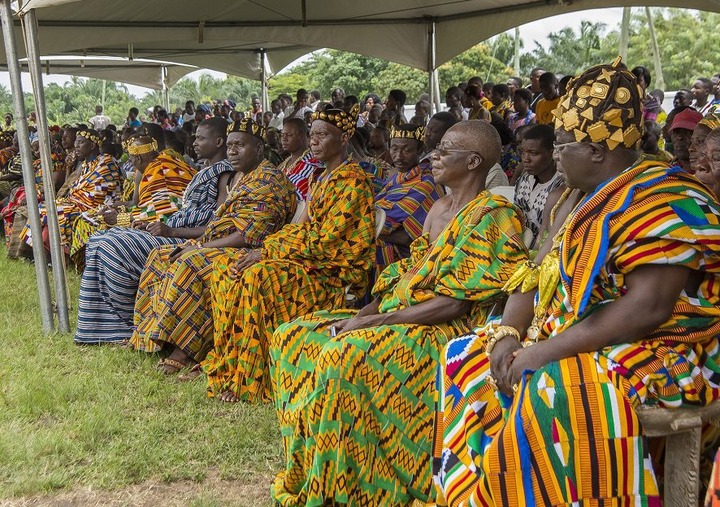 Kente is produced in various ways. The means by which Kente is produced is through the weaving process where it is done on a wooden loom in which multiple threads of dyed fabrics are pressed together.
It is also produced from printing brands such as Vlisco, Akosombo Textiles Limited and some produced kente pattern fabric from China. The handwoven of authentic kente is the most expensive whiled the printed types varies in prices.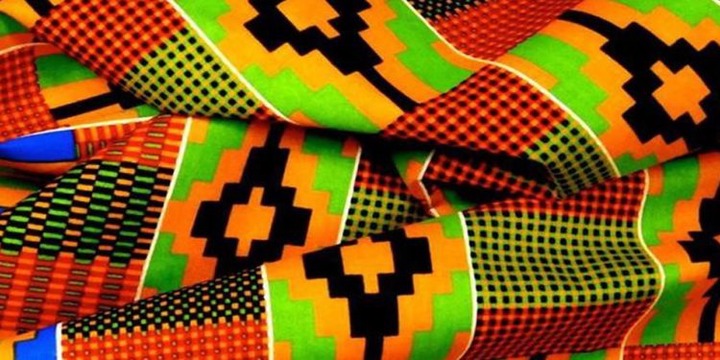 Today, Kente is not only popular in Ghana but across the world. In June 2020, Dem1ocratic Party leaders in the United States wore stoles made of kente cloth to show their support against racial discrimination against the blacks.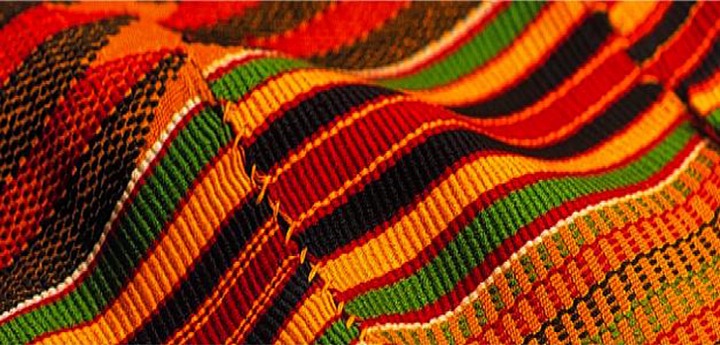 The Origin
Historical accounts traces the origin of kente weaving as far back around the rise of Ashanti Kingdom which may have developed from a variety of weaving traditions which existed in Ghana since before the 11th century.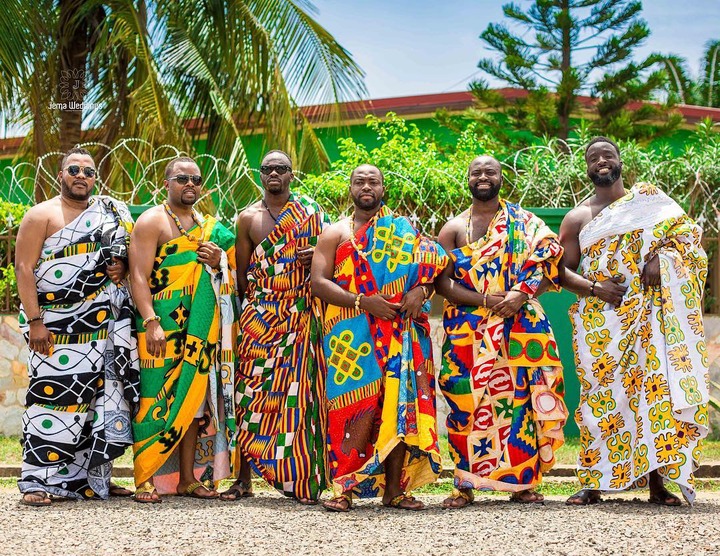 One story has it that two friends learned the art by observing a spider weave its web. They tried to do same by weaving a beautiful fabric. During the 17th and 18th centuries, it was made of silk and could generally only be afforded by Asante royalty.
The production of the cloth has been improved over the years. It was initially made from silk, but now this famous cloth is made from rayon, cotton, silk and printed materials which makes it affordable and readily available.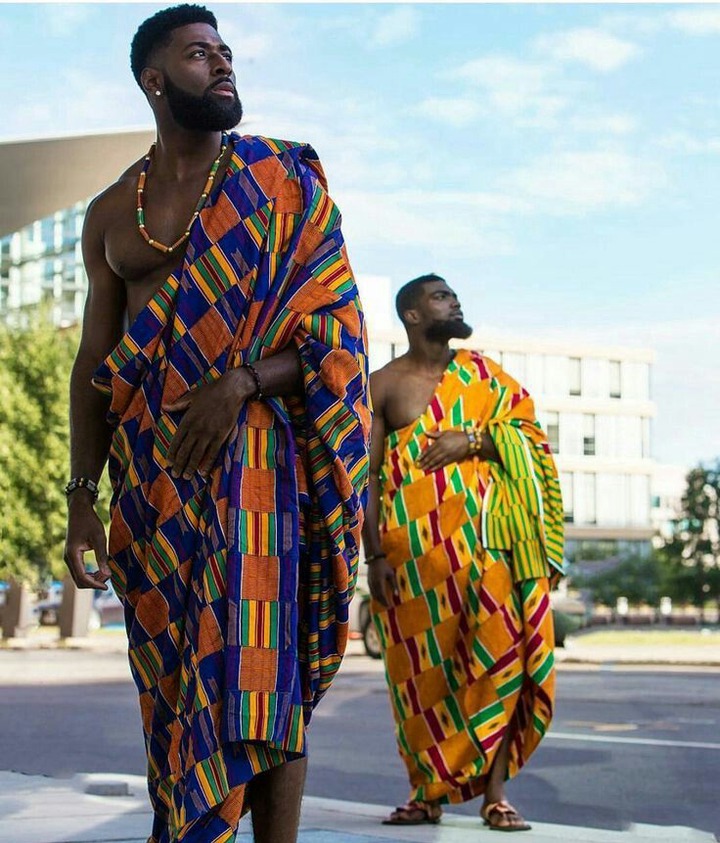 Kente is no longer a cloth that is worn by only royal families but for people of all social status. It is worn on occasions like funerals, festivals, naming ceremonies, marriage ceremonies and also given as gifts. Towns like Bonwire (the leading kente weaving center), Sakora, Ahodwo, Wonoo, Abira, Ntaso, Safo, Adanwomase etc which are all in the Ashanti region of Ghana are noted for Kente weaving. The Ewe is also another ethnic group who also weave Kente in Ghana.
Each pattern of kente has a name attached to it. Names can be inspired by historical events, proverbs, philosophical concepts, moral values, human and animal behavior. Names are also sometimes given by weavers who obtain them through dreams.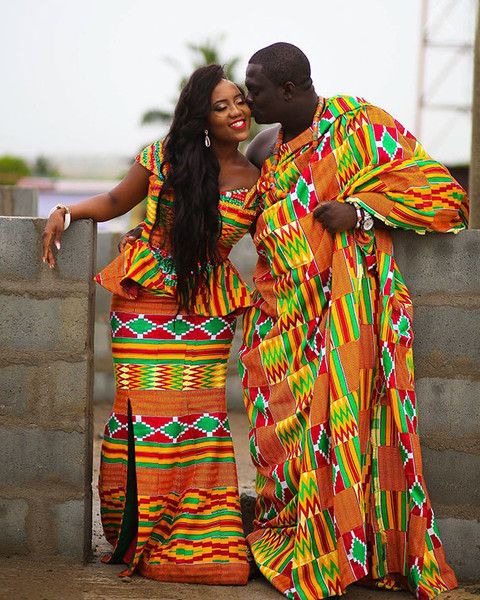 The Kente cloth designs are powerful cloth symbols with significant meanings. One can tell the meanings from the different designs and colours used.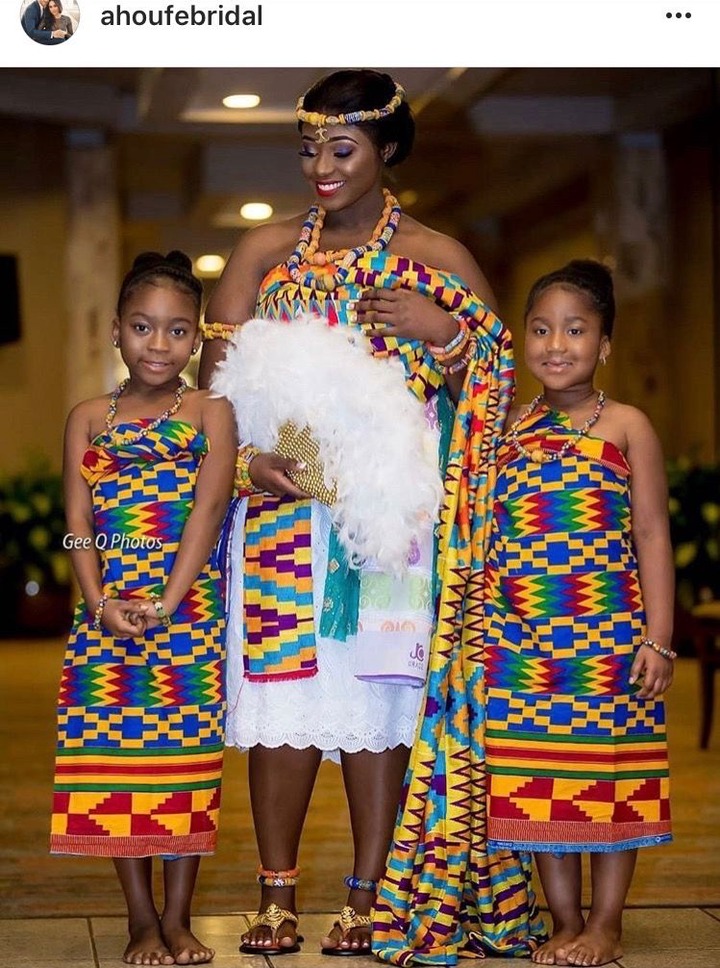 Some examples of meanings behind the designs are the zig-zag which represents the uncertainty of life journey, 'Mako Maso Adeae (my heart's desire) which conveys the non-verbal message of 'I love you' and use of various colours like Yellow which signifies royalty, wealth, beauty, and Red which represents blood of ancestors, bloodshed, sacrificial rites, death, and White which shows purification, sanctification rites and festive occasions and etc.
Kindly leave your comments in the comments section below. Thank you for reading.
Content created and supplied by: Ghananews5 (via Opera News )