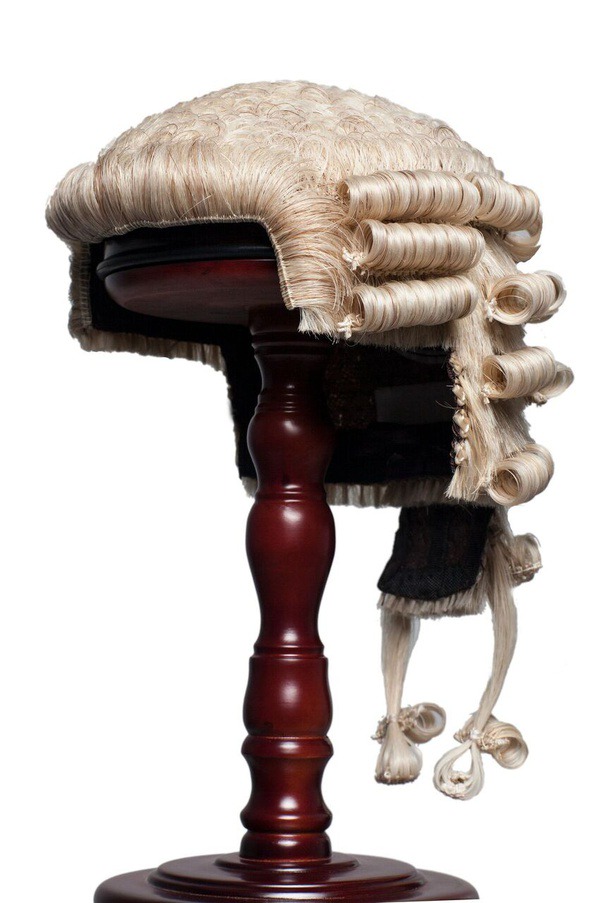 Before the barristers' wig was introduced, those who served in the law courts wore a black cap of flat bonnet. However, during the 17th century, things changed. In 1680, the legal wig was made from white or grey hair that was usually powdered. This served for the next 150 years. In the early 1820s, a new form of wig was invented by Humphrey Ravenscroft. This wig was made using whitish-grey horsehair. Many people loved and embraced it since it was very easy to maintain and did not require curling, powdering, perfuming or even frizzing.
The very first types of the barristers' wig were made from human hair. In most cases, people who owed money would sell their hair to wigmakers in order to clear debts. In addition, the trade for human hair of the dead was also prevalent and provided a raw material source for the making of legal wigs.
The official name for the wig lawyers (specifically British lawyers) wear is a barrister's wig. They have been a court tradition in Britain since the 17th century. They are typically made out of yellowed horse hair (pure white wigs make you look unexperianced) and can take up to three weeks to make.
Many of the judges and barristers who wear wigs in court say the headpiece — also known as a peruke — brings a sense of formality and solemnity to proceedings.
Comment and share!
Content created and supplied by: Intercessam (via Opera News )