Looking for a nice skirt to match with that beautiful top or shirt of yours for work, church, a party or for any kind of outing?Then check out these beautiful skirts I have for you!!
1.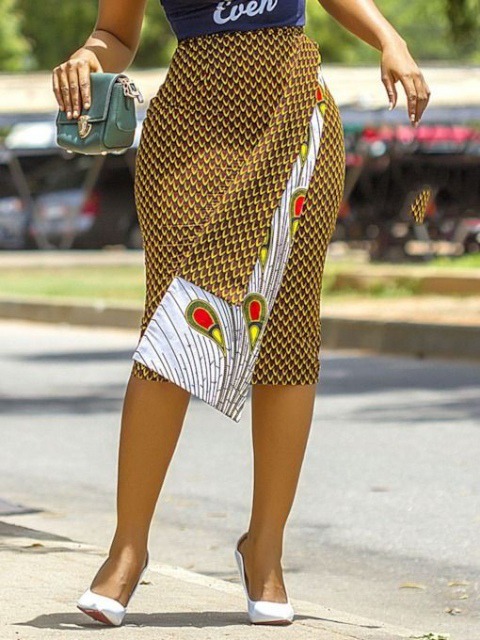 This is the knee-length bodycon office women's skirt.
If you are a bussiness woman or you work in an office and you want to look chic and classy,try this bodycon office skin and slay with elegance.
2.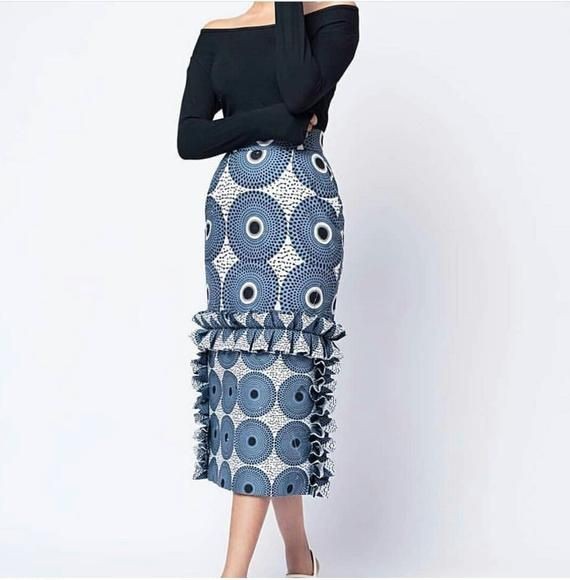 The ankara fringe skirt.
If you are someone who loves clothes that goes beyond the knees. This skirt is a must have. The beautiful fringe design makes you look like and fashionista and also respectable. This skirt can be worn with a beautiful shirt for church.
3.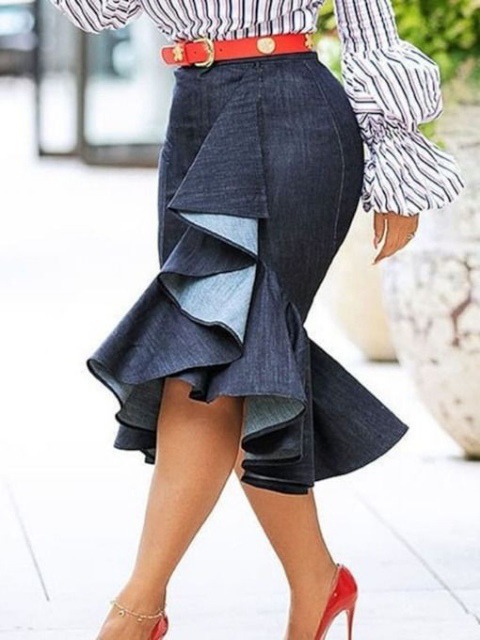 Mid - calf plain A-line button high waist skirt.
This skirt can be also worn as an office wear and also to church. You can also rock this skirt when going for dinner with bae.
4.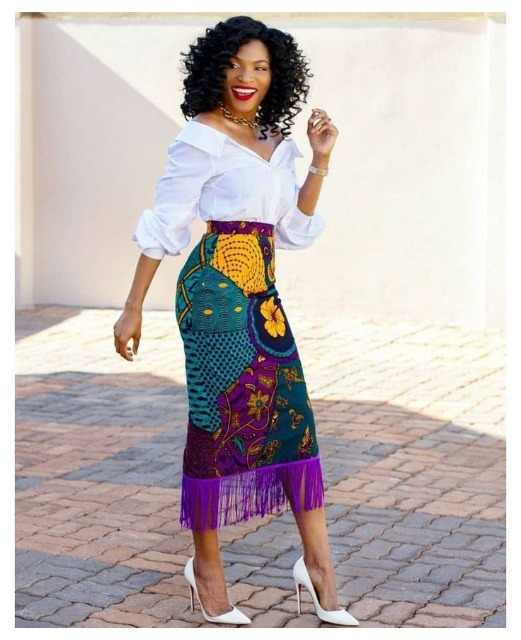 Ankara pencil wrap skirt.
If you are a church girl and you love to look good for God,this skirt is a must have. This skirt can be an office wear as well.
5.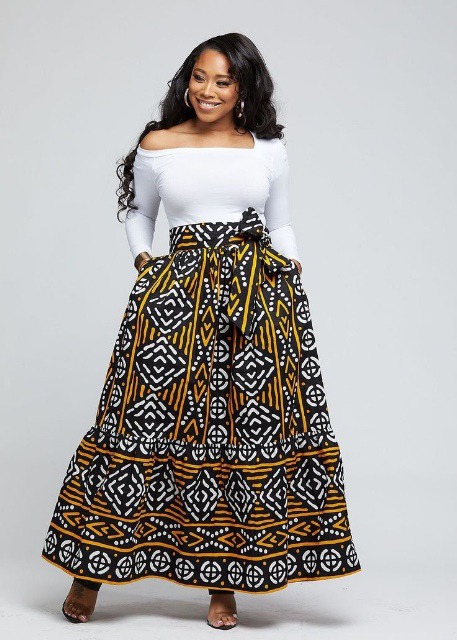 Ankara maxi skirt with bow tie.
If you are going out to shop, or going to the beach with family, or even to church. This ankara maxi skirt with tie is the best outfit for the occasion.
6.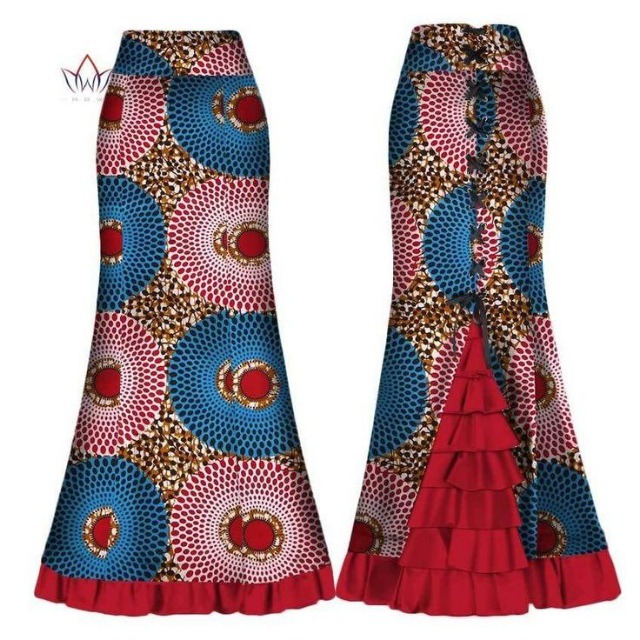 Ankara fishtail skirt.
This beautiful skirt is perfect for any church service,wedding or when you are going to have dinner with your loved one.
7.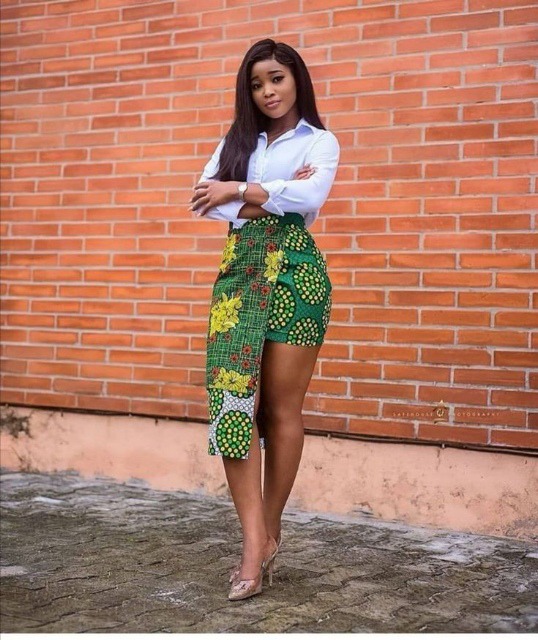 High waist pencil skirt.
This skirt is suitable for a night out with bae, when going for a birthday party,when going to the club or even when going to work. This skirt is going to keep all eyes on you for the whole day!
8.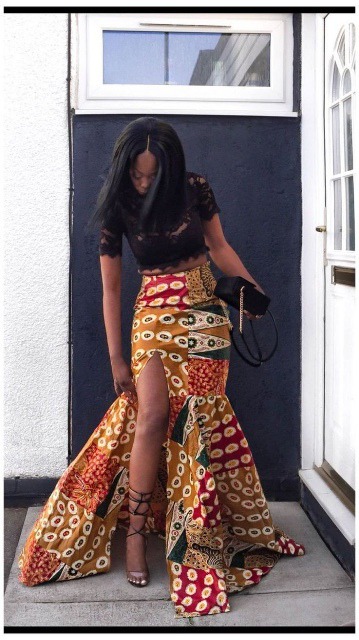 Ankara mermaid skirt.
This ankara skirt makes you feel like a queen. This skirt can be worn when going for a dinner. It can also be worn to wedding ceremonies.
9.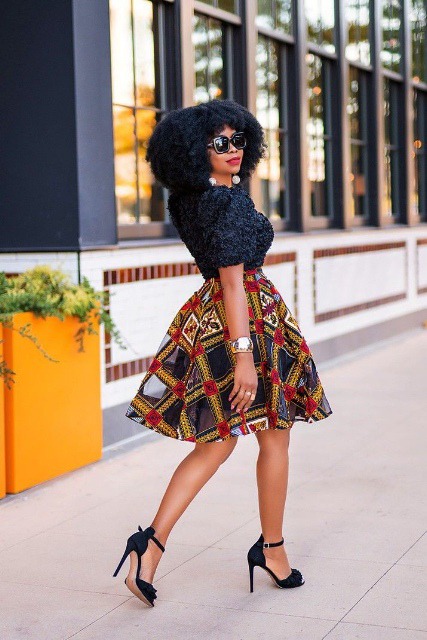 Cut out circle skirt.
Are you going to church,to the office,or you are going out to meet someone?This flared skirt is the best to match with your long sleeves shirt or your beautiful spaghetti top.
10.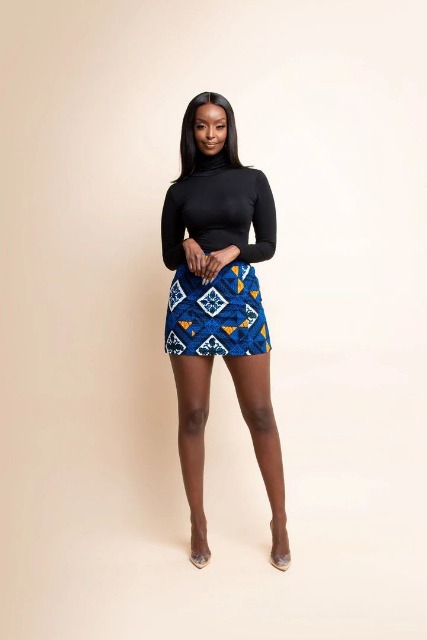 Ankara mini skirt.
Hey! It's time to party with your friends. What are you going to wear?You want to look simple as you go out for shopping? This mini skirt is what you need to wear. This skirt makes you look simple and helps you move about easily. This skirt will really make you look classy. So go get your ankara mini skirt now.
If you like this post please share and comment. Thank you ♥️.
Content created and supplied by: NanaAj (via Opera News )