There are many things women notice about men on their first encounter and while they vary depending on the individual, there are some shared qualities that apply to most of them. Below are 10 things women look for in men.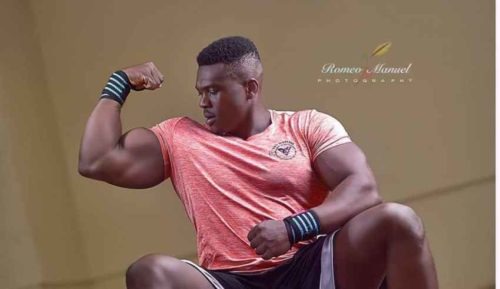 1. Face
A smiley and friendly face is a sign a person is approachable and has nothing to hide. One can learn a lot about a person by just studying their face and facial expressions. Aside from showing that you're happy, a smiley face also reveals your teeth and have a decent set of teeth is a must-have to attract people. They also boost your confidence and help you make a great first impression.
2. Wardrobe
Women don't want to be with a man who's not fashionable. You don't have to own the latest on the runway or the most expensive clothes to attract them. But your wardrobe says a lot about you so if your clothes are dirty, rumpled, oversized and ill-fitting, it's high time you had a change of wardrobe.
3. Cleanliness
It's nice to have all the nice and attractive things in the world but pointless if you can't take care of yourself. Taking the time and effort to groom yourself is a likeable quality by women. If you have a beard, regularly shave it and make it look nice as always as possible with oils and balms, and trim your hair into the style that best suit you. Long and dirty nails are also a no go for women; it puts them off real quick.
4. Body Language
Most men like to stand with their arms crossed but that's a sign you're not approachable and open for conversation. Work on your body posture and walk chest out. Many resources online will help you get your posture right. And when talking with someone, try to maintain eye contact as much as possible and put your phone out of sight. It's a sign of disrespectful when you're constantly checking your phone while engaged in a conversation with someone.
5. Voice
Deep melodic voices; that's the ideal preference women love. But it's not the end of the road if that's you. You can still attract women to yourself with the words you speak. No one likes people who talk dirty.
6. A Firm Handshake
Women notice the way a man shakes her hand when introduced. A firm handshake conveys that you're confident, trustworthy and that you see the other person as an equal. On the other hand, a weak handshake only shows you're timid and not ready for business.
7. A Sense of Humour
Women love to laugh, and even more the people who make them laugh. Having a sense of humour not only means your ability to crack a joke with a great punchline but also your ability to see the funny side of life. Possessing such a skill helps boost your mental and physical health and shows you can be a good leader.
8. The People You Hang Out With
The kind of people you hang out with says a lot about your personality and mindset. Hanging out with a bunch of gamblers only puts out a signal that you have no purpose for your life but hanging out with people who share your values and are serious with their lives reflects on you as such. Remember the old saying that goes "show me your friend and I will show you your character" and choose your company wisely.
9. Someone with Wealth
Not necessarily talking about the Bill Gates and Jeff Bezos kind of wealth, women want to be with men who are well off, have a decent job and independent. That's a sign you can take care of them and their basic needs.
10. The Package
Not talking about that big pizza and other gifts you buy them, women have a great interest in men's genitalia and judge whether she'll love being with you. Aside from that, a combination of strong forearms, a great chest and the right amount of body hair is also a great preference.
To the women here, what other qualities do you notice when you meet men for the first time? Share your answers in the comment section below so the guys here can know and improve on them.
Read this article on 10 qualities men look for in a woman. It contains lots of great tips for both men and women.
Thanks for reading and see you in the next article.
Content created and supplied by: InfoLab (via Opera News )