Social media is like a free zone where everyone do as they please with less consequences. Less consequences because the least punishment anyone can get for going against the rule is a restriction, suspension or if it the offense is too extreme, the person will be banned completely.
Correcting someone on social media is like a taboo. You will be labeled a hater, a troll or 'bad belle'. That is why nowadays people go on rampage posting promiscuous pictures. Some semi [email protected] and half clad pictures. Especially on Twitter where ladies do it for attention, follow and likes.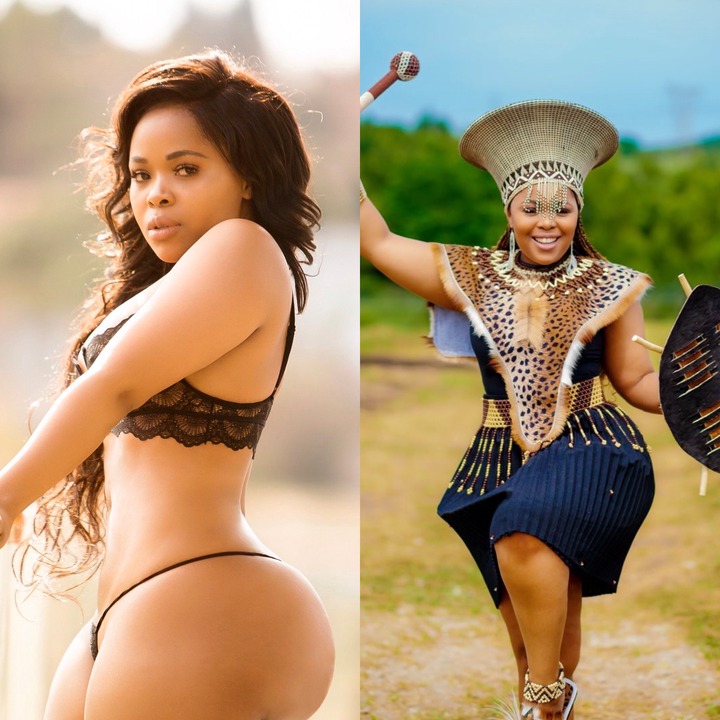 A South African lady has been called out for posting her bikini photo and a picture of her in their native attire. And said in her caption 'same girl'.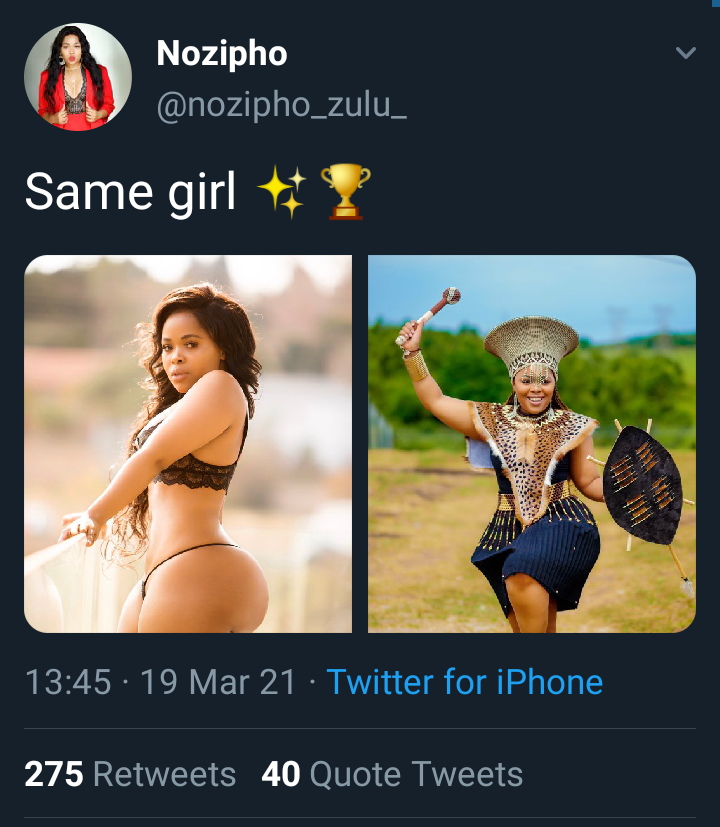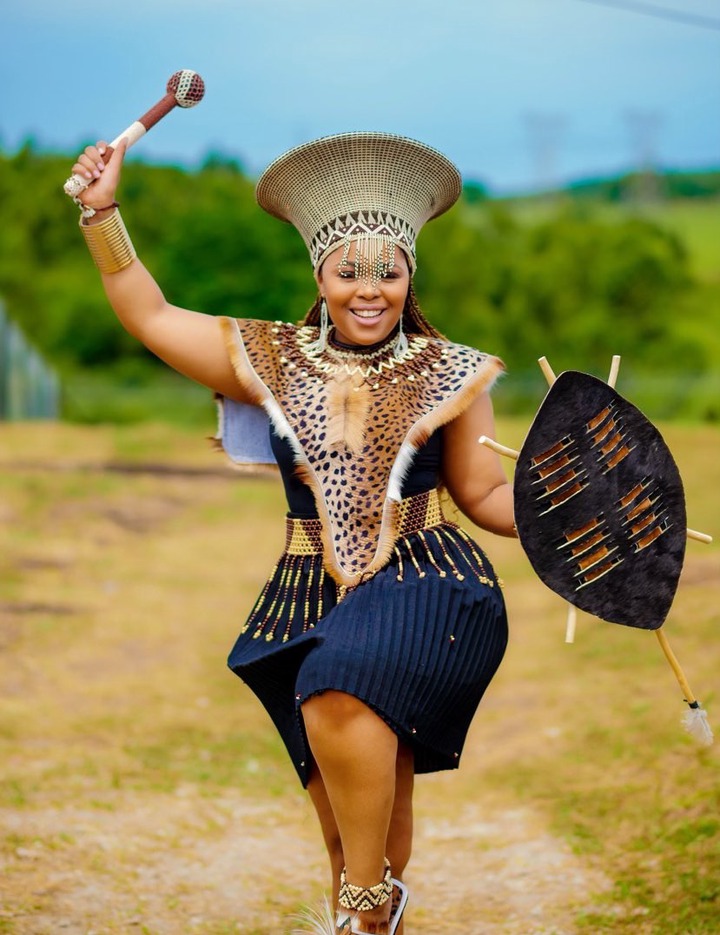 As always she was getting attention, likes and follows. Some were outrightly throwing [email protected] words at her. But some who must have had enough of the show off on Twitter came hard on her. Check their replies:
"Just in 10yrs to come y'all will be completely [email protected], this strings y'all are wearing will be a "factor" hindering your [email protected] Anyway I arrest my back."
Another follower said;
"Moral generation is badly needed as a matter of urgency. You girls treat yourselves as [email protected] objects. You have no respects for yourselves, for your bodies. What is the purpose of publicizing your body."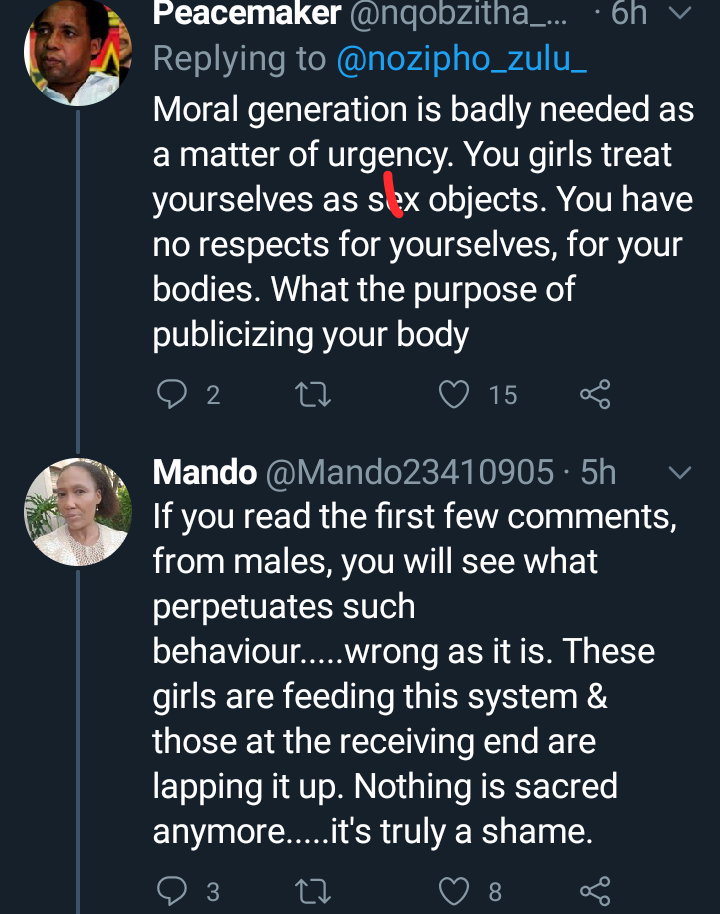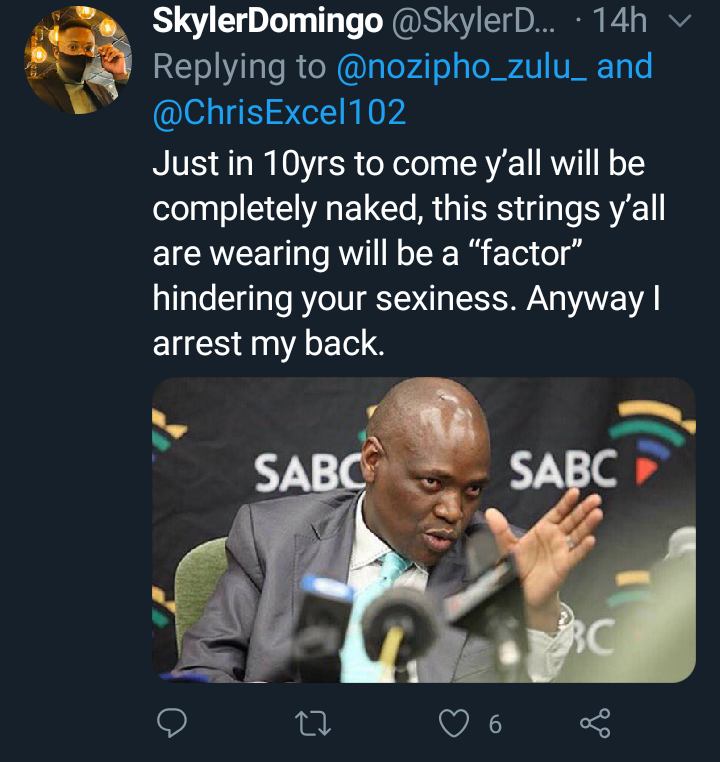 Many people were displeased too, but I will be sharing this few.
Note: It's time women learn to respect their bodies. Remember the saying that you are addressed how you are dress.
Content created and supplied by: PrettyLady (via Opera News )