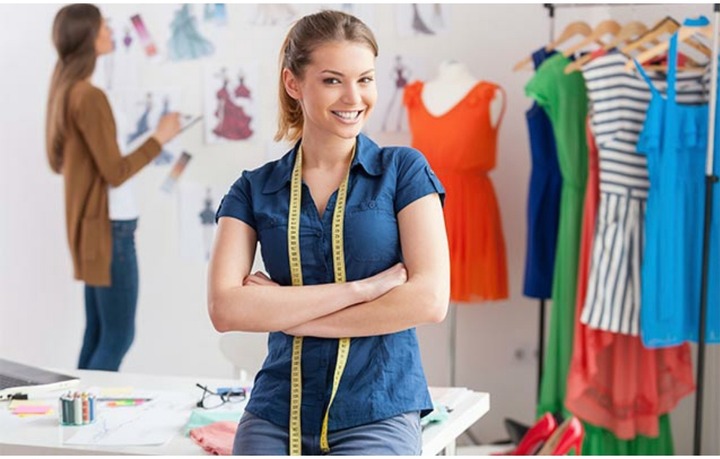 Fashion is all about creativity. Bringing up best designs and a touch of creative is the main purpose of fashion designers. At the end of the day, they feel fulfilled with the smile they put on the faces of their customers.
Fashion is timeless and beautiful. For so many years, we see new designs coming into the systems or the markets and we ask ourselves, where did they get their designs or inspiration from.
On many red carpet especially in the entertainment industry, we see entertainers wearing fascinating dresses. And so many questions comes to mind. How did he or she make it? Where from the inspiration?
Today, we are bringing you some fashion inspirations our modern fashion designers use to create the charming dresses we love to wear.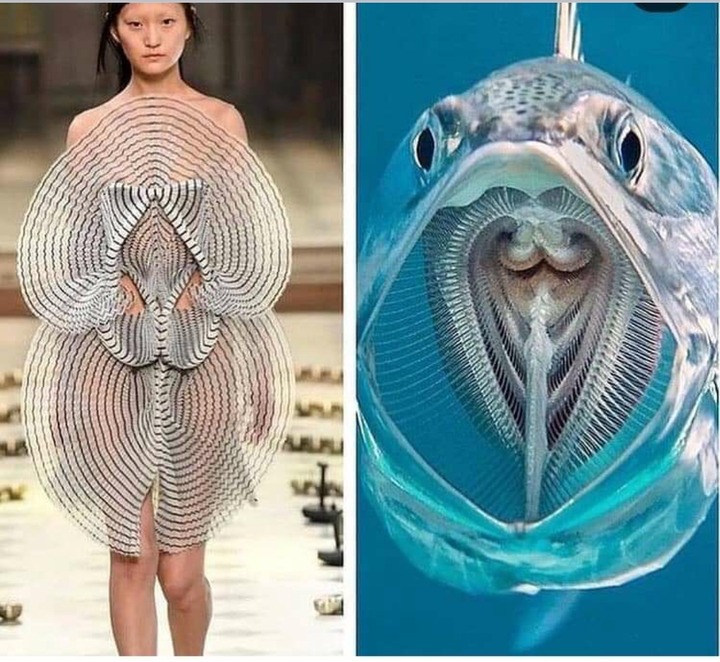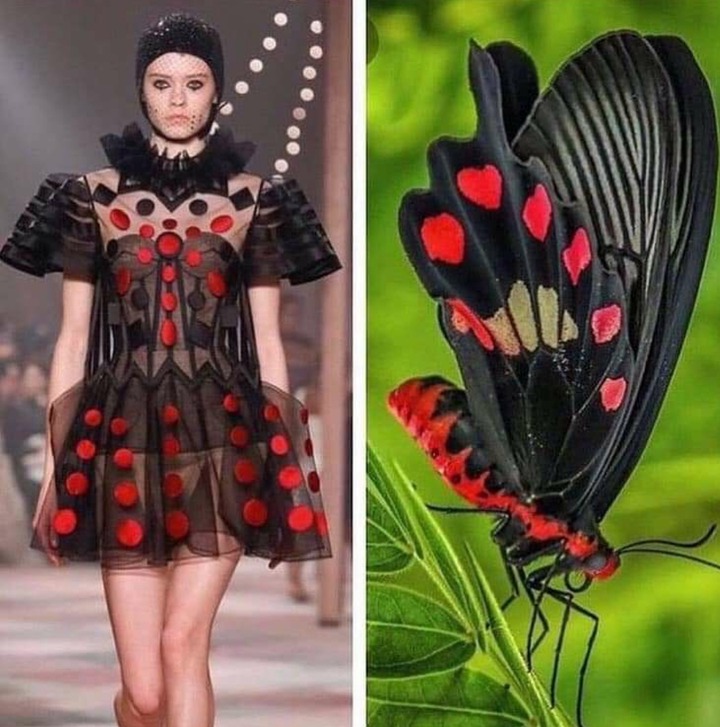 Yes this might surprise you. Fashion designers get some of their inspirations from nature. The insects we love to kill, inspired designers to create beautiful dresses for us to wear to the important functions we love to attend to.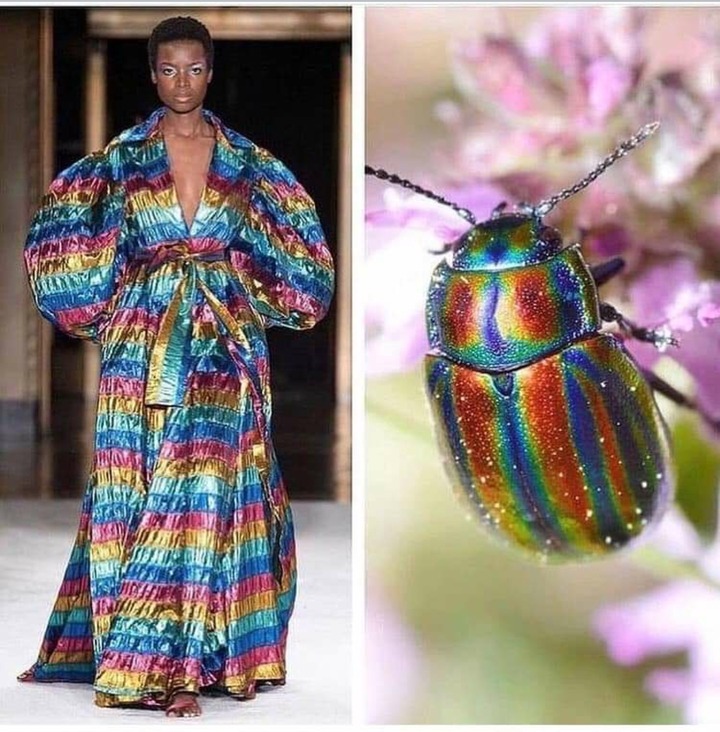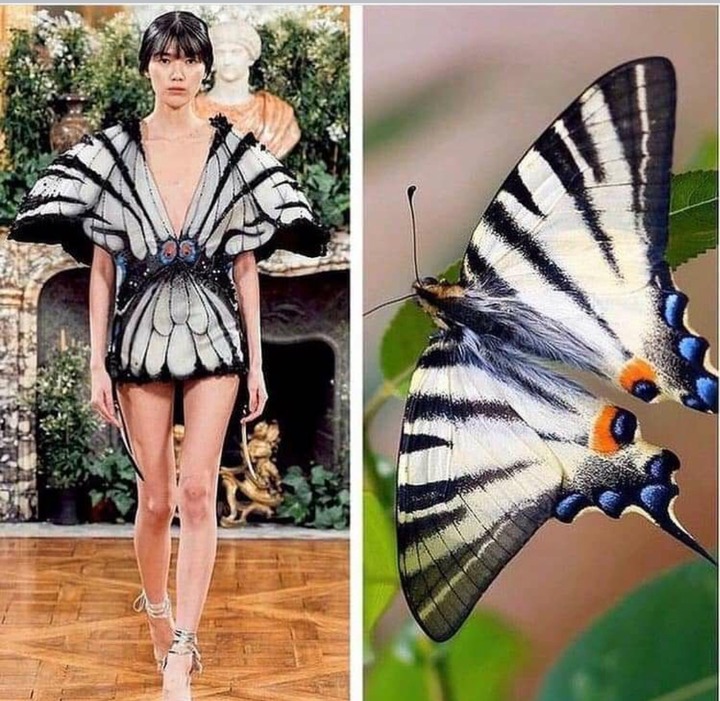 I personally, love this butterfly design. It is beautiful. The choice of colour and pattern looks more feminine.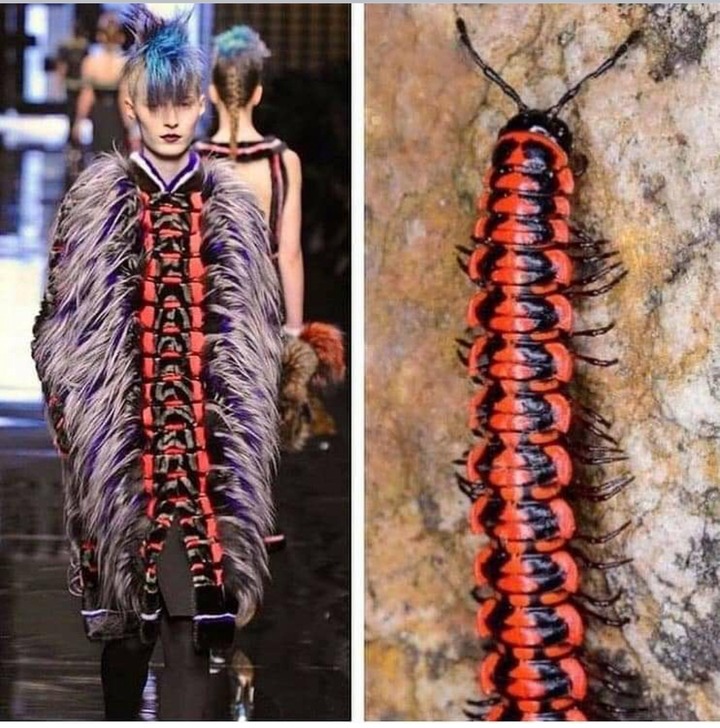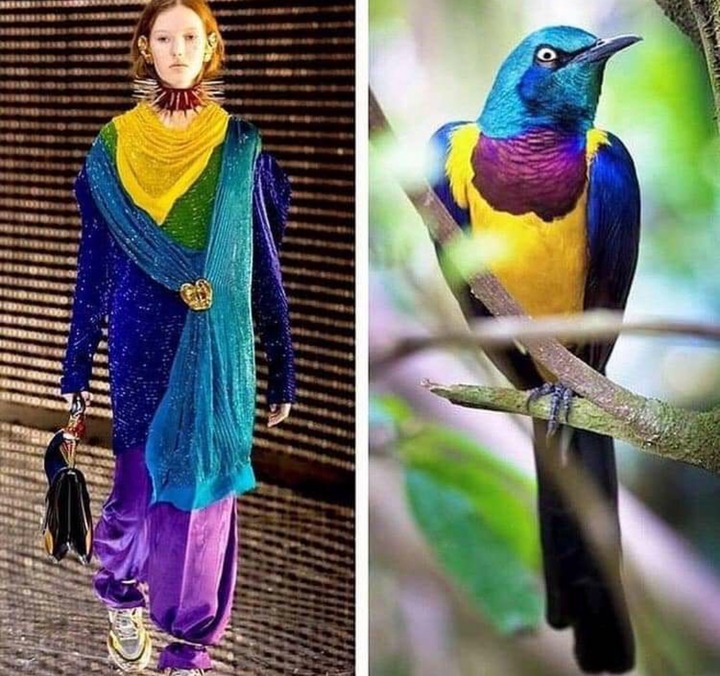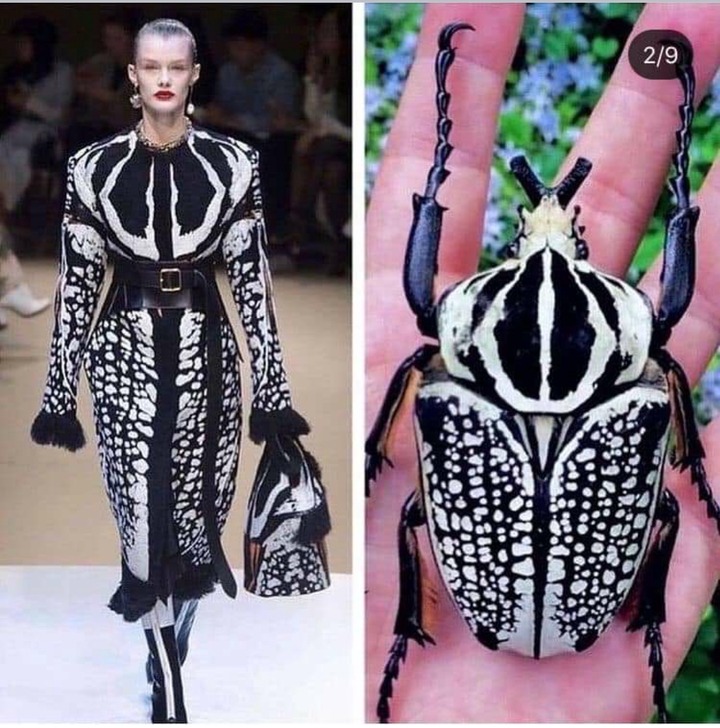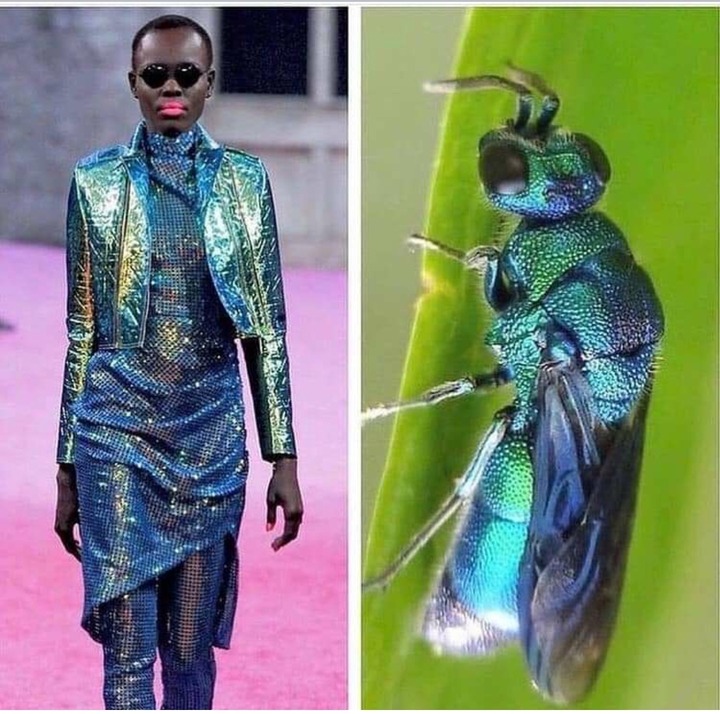 Which of these do you like?
Kindly like, share and drop your comments.
Content created and supplied by: Verity.k (via Opera News )