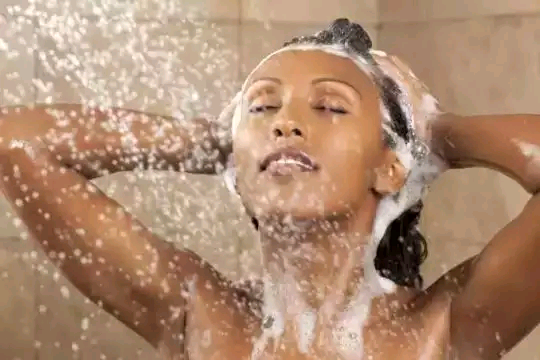 Human beings are specially created complex beings and our hygiene is a very important aspect of our health. Out bodies need care and attention. They need to be cleaned and maintained properly to be beautiful and healthy. Many times when we bathe, we do not give proper attention to certain parts of our bodies, we skip some places or don' t wash them well. Overtime this results to poor skin, body odour and even skin diseases. To maintain a healthy skin we need to wash all part of our bodies properly and in the right way too.
1. The Ears.
The ears are the most ignored part of the body, no matter how small they may be they require prompt care and attention, they are not just there for gearing purpose, they also beautify the face so therefore they need proper care. Wash your ears with a soft sponge or bath cloth. Using your fingers concentrate on the outer part of your ear and the part leading to the ear canal and the back of your ears. Do this for both ears at least once a day.
2. The Armpit
Armpits are rarely exposed to air and they have active sweat glands which make them sweaty almost all the time. The hairs in the armpit needs to be shaved regularly too. Wash the armpit with your regular bathing sponge or bath cloth, scrub mildly not too hard, with at least enough pressure to remove all the sweat dirt and dead skin cells that have gathered there.
3. The Fingers And Toes
The Feet and Hands are very important to every human as they are the most used part of the body. The Feets and hands are very good carriers of microorganisms. They shouldn' t be washed lightly. When washing the toes, focus in between the toes to remove all the dirt and dead skin cells that have gathered there. Do the same to the hands too.
When washing you' re hands try and wash each finger focusing on the finger nails to remove any nail trapped under the nails.
4. The Pubic Area
This part too is mostly neglected by most people because they think they don' t need to be washed as well.
> > For females when washing the pubic part, avoid using perfumed and antiseptic soap. Use plain soaps. Avoid washing inside the Vagina. Using a regular bath sponge or a bath cloth, focus on the outer part (Vaginal Lips, the clitoral hood and clitoris). Spread your legs apart and wash from front to back ( wash your vulva first before your anus).
5. The Other Parts
These other parts too are not to be overlooked which are
> The Tongue
> > The Nipples
> > > Around the lips and Eyes.
Please Take Note: As it is necessary to maintain a good personal hygiene, it is important not to wash them too hard and excessively.
Content created and supplied by: KOriginalNews (via Opera News )