Sapeur women and men in DR Congo. La Sape is a group of well dressed people across the country, who spend tens of thousands of dollars to look good despite most of their families living in deplorable conditions. They even take loans continuously to maintain their lifestyle with more and more women are joining the dapper dressers. They gained international fame in 2014 when their style was featured in a Guinness advert.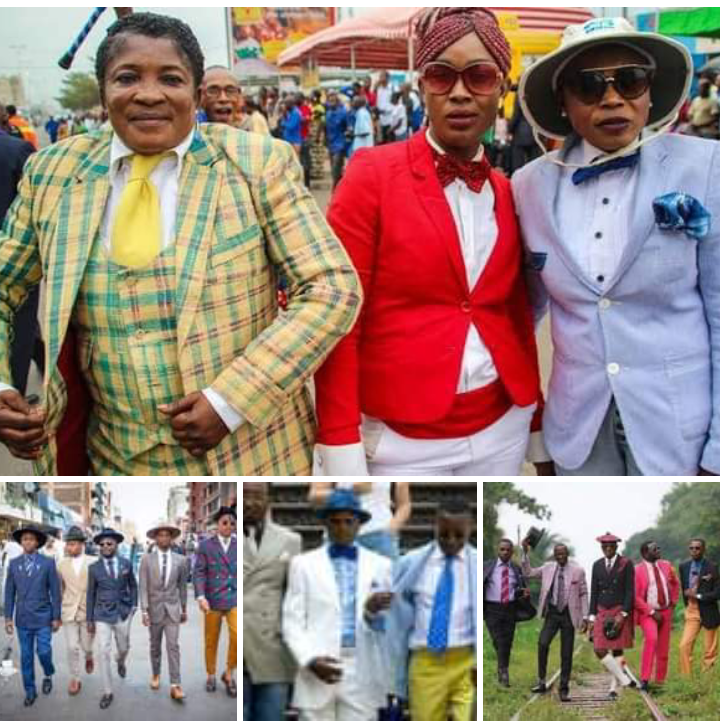 Some residents of the twin Congolese capitals of Brazzaville and Kinshasa have long been known for their love of stylish dressing in particular members of the Society of Ambience-Makers and Elegant People (Sape). These photographs by reveals a whole new generation of "sapeurs".
1.) At just five years old, Israell Mbona (right) has been a sapeur for three years. Even at his young age, his kilt is from Scotland and his shoes are Versace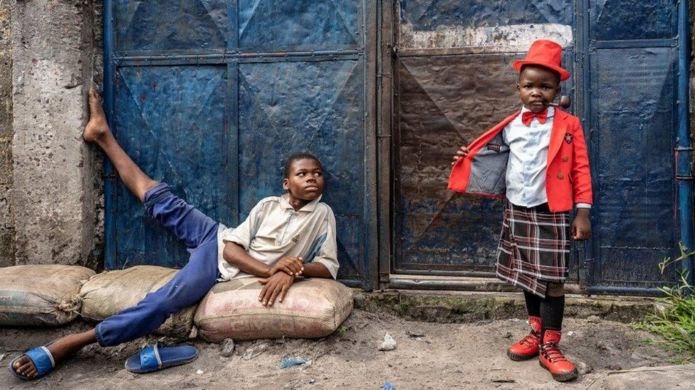 2.) Jeanne, Okili Nkoressa, Judith Nkoressa.
Across the River Congo in Brazzaville, 10-year-old Okili Nkoressa, middle, uses the dirt roads as his catwalk. "My favourite item of clothing is my Yves Saint Laurent suit which I am wearing today," he says.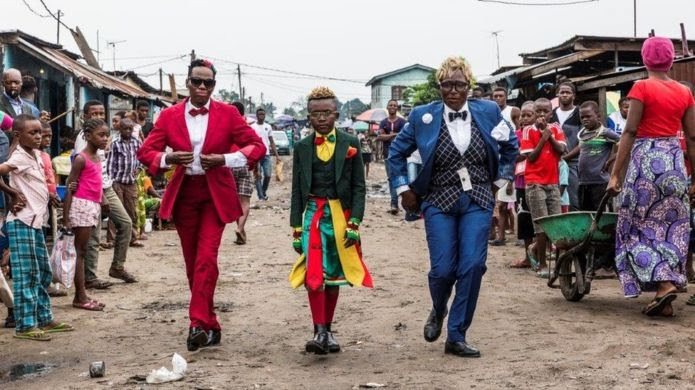 He is accompanied by veterans of the Sape scene, 52-year-old businesswoman Ntsimba Marie Jeanne, left, and 39-year-old policewoman Judith Nkoressa, right.
3.) Severin Mouyengo's father was also a sapeur. "I Sape every day. It makes me forget about everything," says the 62-year-old retired forester.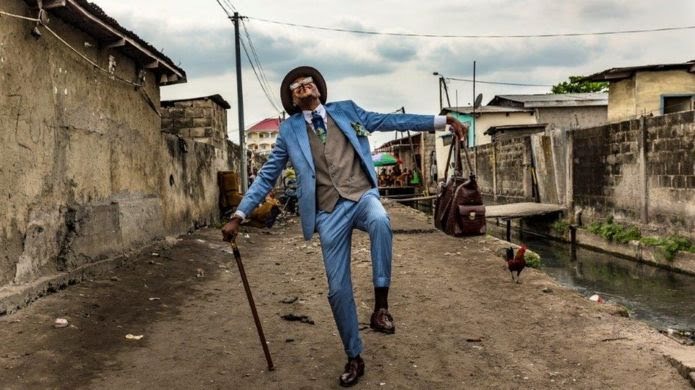 "It brings peace and tranquillity to everyone... I don't see how anyone in La Sape could be violent or fight. Peace means a lot to us."
4.) Perreira Franchisco, a 37-year-old computer consultant in Brazzaville, calls himself "the greatest sapeur".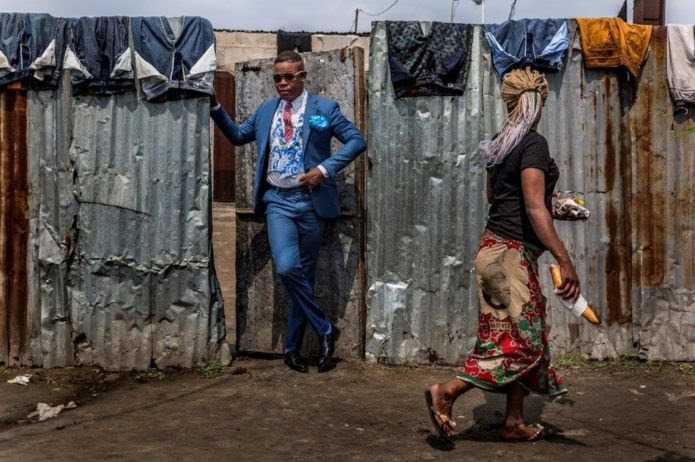 "I will now demonstrate, what is known as a clothing equation with 2 or 3 elements. So I will be wearing a Kenzo suit, made in Italy says Franchisco.
To them It's like someone who has an incurable disease and must take medicine, that's what Sape is like.
Content created and supplied by: YoungDapper (via Opera News )