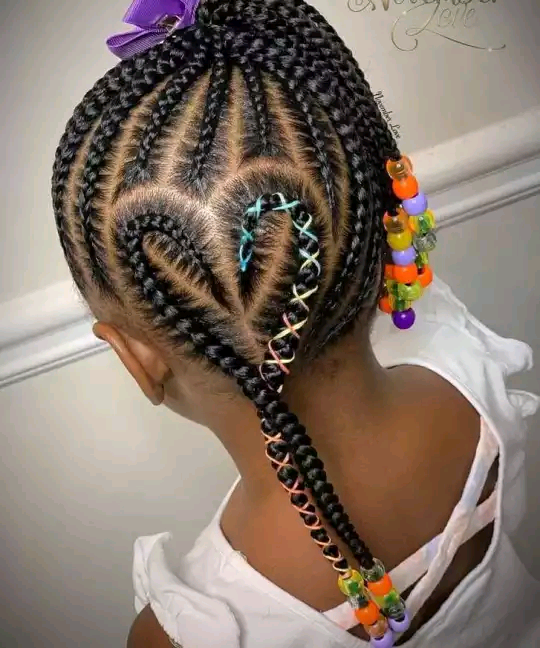 Braided hairstyles are not only one of the cutest choices for children's hair, but they're also amusing and practical. There are a plethora of strategies and patterns available to portray your child's distinct personality, style, and culture.
Children's braids can be glamorous, especially if you're looking for something unique for your little girls. Ghanaian corn row weaves will do the trick.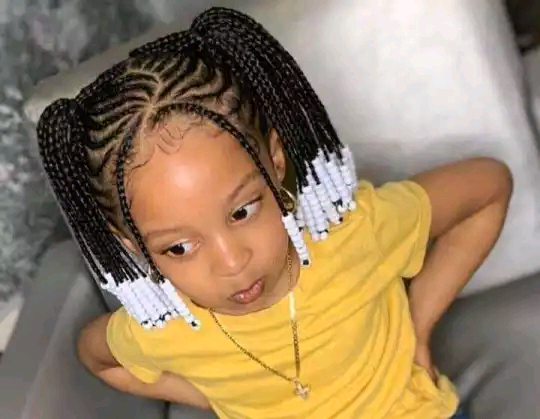 Ghanaian cornrows are a lovely choice for baby girls that is regaining popularity. These cute hairstyles will make your babies look lovely and adorable in any environment.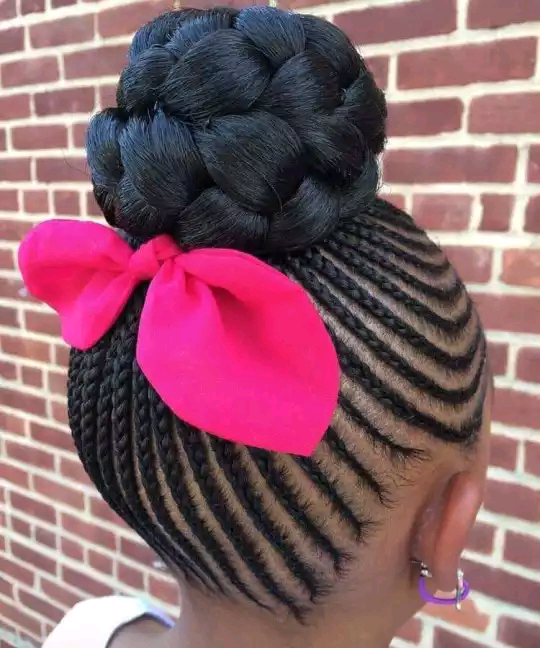 Experiment with volume, different styles of braids, and different braided patterns to make your girl's braided style more interesting.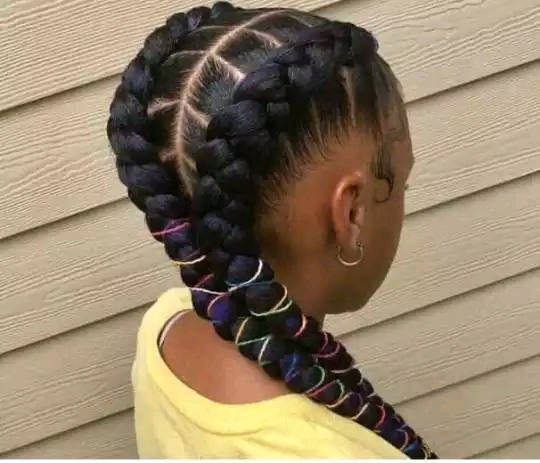 Cornrows are a fashionable braided hairstyle for this year. Not only do these braids look good on children, but they also look good on their mothers. With a little patience and practice, you'll be able to braid your little girl's hair in no time.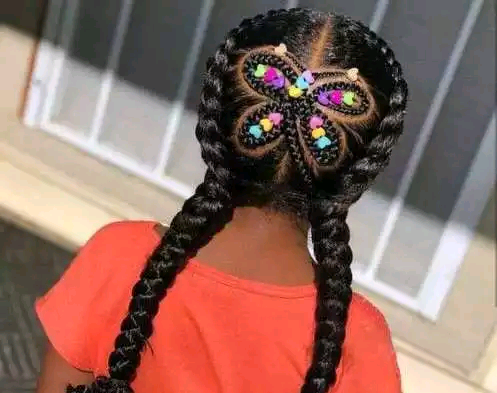 You can get imaginative by inserting thick cornrows in between curvy short braids to change things up. A few bright beads add to the style's appeal for girls.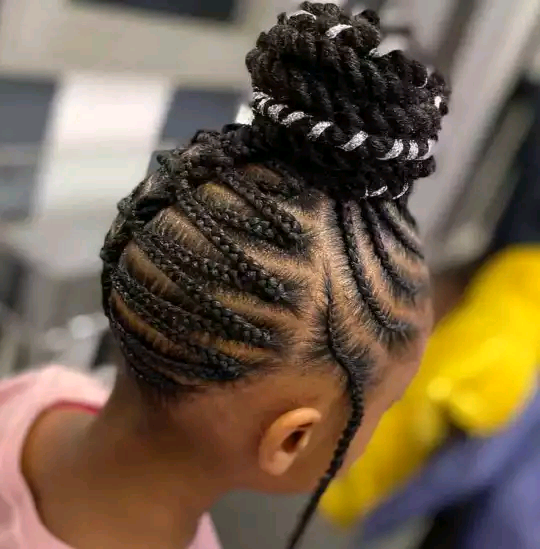 Try these Ghanaian braids if you're looking for protective braided hairstyles for kids that will look after your daughter's natural hair.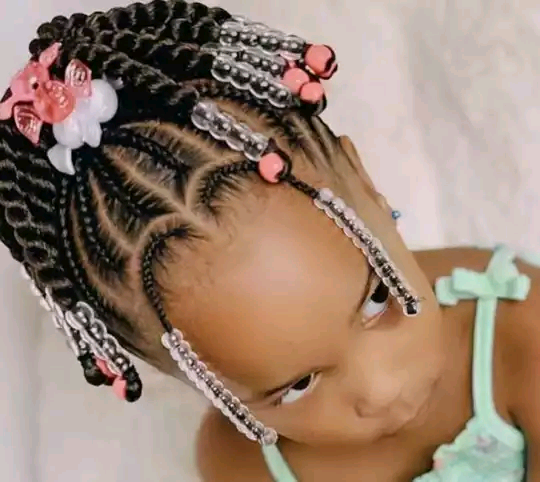 Ponytails, piggy tails, high buns, mohawks, and other Ghanaian corn row weaves are cute and stylish looks for all little girls. You can also have a lot of fun matching hair balls to your child's outfit every day.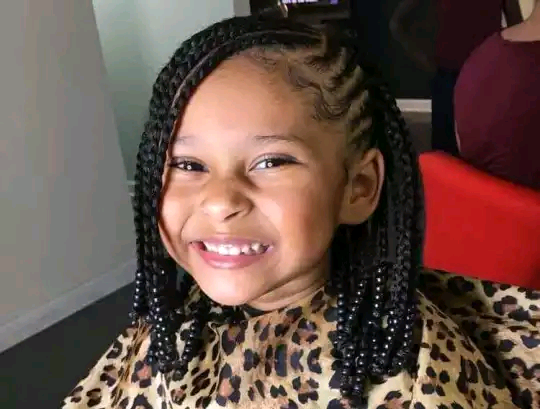 Accessorize your children's braids with cute and colorful ribbons to make them appear even cuter. It allows you to experiment with hair accessories such as ballies and beads.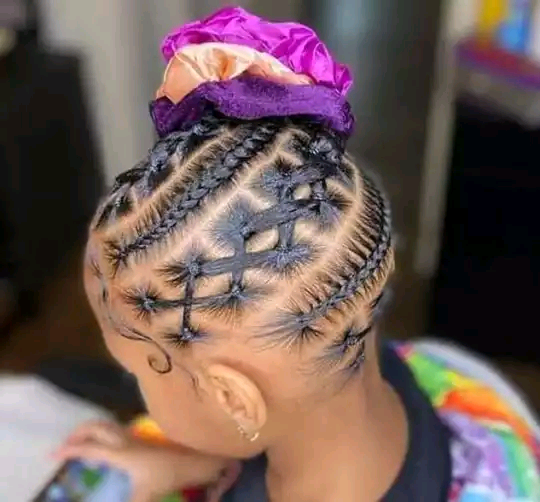 Keep your baby's hair conditioned and allow them to sleep with a headscarf to keep it as smooth as possible. Take a look at these lovely looks to get ideas for your child's next outfit.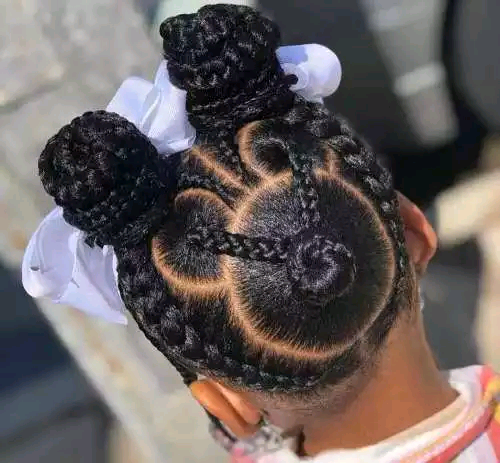 Content created and supplied by: GoodWriter1 (via Opera News )