What a ridiculous thing to have ever come across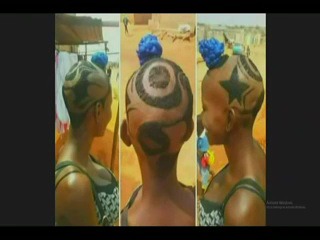 This hairstyle is something that cannot be imagined.
Many people said that it is so annoying and unpleasant,while others have mocked it all day long.Really,it is very embarrassing for some one with a complete thought to have this on his or her head.
This hairstyle will really get your head look like a football or some kind of ridiculous stuff.
More ridiculous hairstyles.
This is the hairstyle of a woman spotted in Jamaica.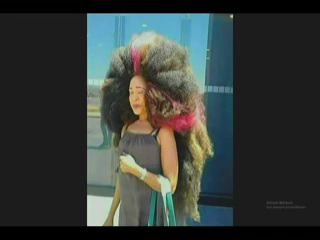 This is said to be so ungodly and disgusting,and will be a shame upon anyone who put it on a God-fearing society.
As to either she is mad or not,we can't tell.But some said she had all qualifications to be normal and only that she adopted a ridiculous lifestyle.
This looks like a football.
Check out and tell whether it is really a human head.
This has also got many people wondering and amazed.
Ridiculous things like these should not be adopted in our mother land Ghana.
Content created and supplied by: Medadtoboya (via Opera News )